Check Out Segway's Ninebot KickScooter Air T15
Over six years of R & D went into the Segway Ninebot KickScooter Air T15 which stands tall as one of the lightest, smartest electric scooters on the market that's bound to elevate your daily commute. With exquisite craftsmanship, innovative features and a powerful brushless motor/rechargeable battery combo, it's no surprise this sleek beauty has taken Kickstarter by storm.
Segway Ninebot KickScooter Air T15 is built from an aluminium-magnesium alloy for lighter, yet more reliable performance. This material also ensures that the body is splash-proof, corrosion-resistant and eco-friendly. The ergonomic handlebar is comfortable and remains that way thanks to the silica grip and at the centre, a bezel-less LED dashboard monitors speed, battery life, riding modes and more with just one click.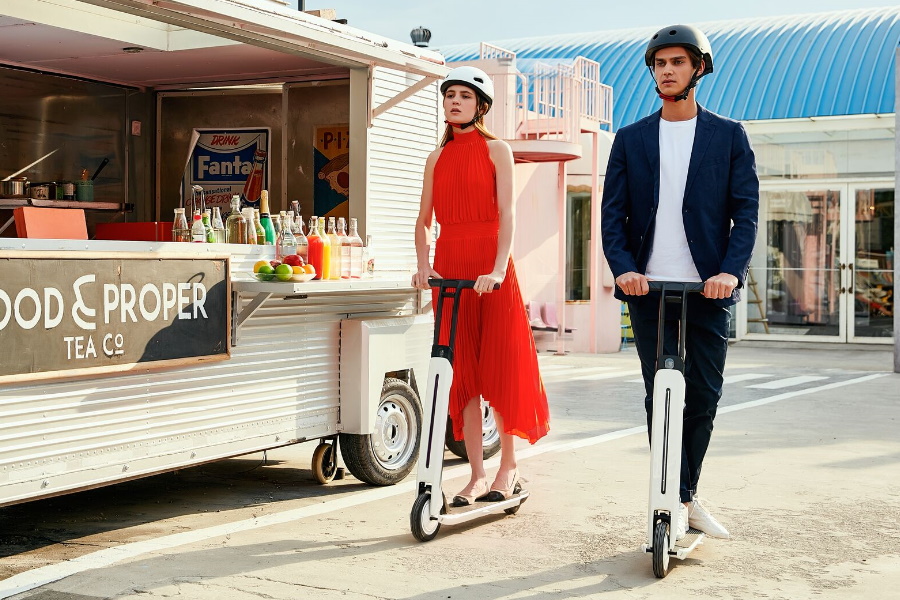 The latest KickScooter is powered by a 250-watt hub motor with a high-performing energy management system. The battery is a 21700 automotive-grade lithium-ion which is the same type of battery used to power the latest electric vehicles. To extend the battery life, the wheels can transform the energy that is captured during braking into power and store it in the integrated battery pack.
The four riding modes, power and the lights are controlled via DIP switches on the rear fender. The preset riding modes refer to their speed limits of 3.7 mph (6 km/h), 6.2 mph (10 km/h), 9.3 mph (15 km/h), and 12.4 mph (20 km/h) respectively. The tires are said to provide maximum comfort for your feet with internal shock absorption and a tread pattern that enables superior grip and stability when turning.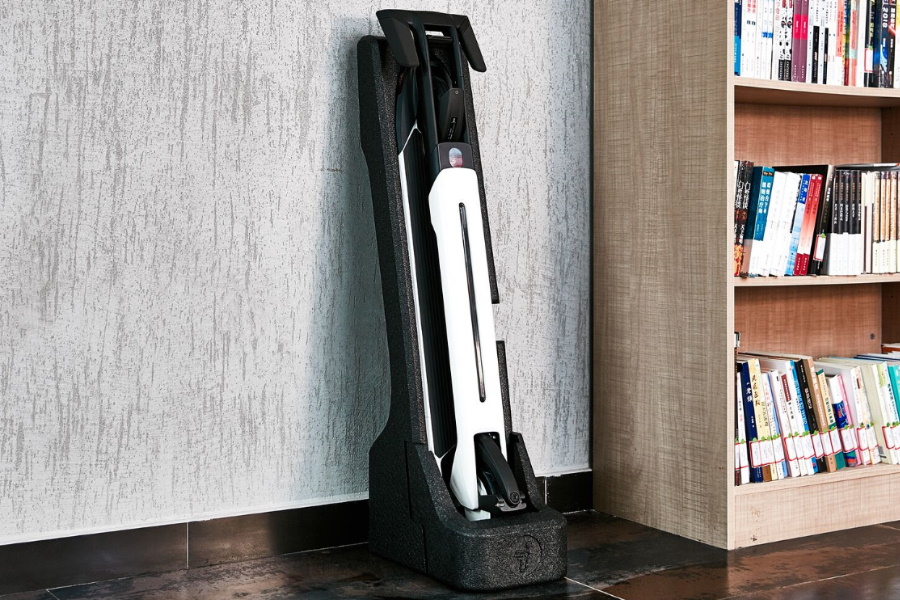 What's really convenient is that the KickScooter can be folded in half with just one click. The handlebar self-retracts and a sensor embedded in the dashboard will detect the folding and turn the power off. When folded, one tire stays in use for pushing around like luggage. It's also compact enough to carry and store in a car.
The Segway Ninebot KickScooter Air T15 is modern and fresh—the ideal ride for bringing in the next generation of electric scooters. To be an early adopter, head over to the Kickstarter campaign that's raised just shy of $500k at time of writing and show your support. Early adopters can take advance of a 24% discount on what will be the final retail price, and every electric scooter is accompanied by a vertical stand, horizontal stand and fender extensions.
You won't have to wait long, either. The Segway Ninebot KickScooter Air T15 is expected to start shipping out in July 2020.