Top Gear's Richard Hammond is Selling His Personal Collection of Rare Cars and Bikes
Top Gear and The Grand Tour host Richard Hammond is set to sell off some of his most prized cars and motorcycles in a massive classic car auction. The world-renowned car collector and automotive expert is offloading eight rare vehicles from his highly-curated fleet as part of The Classic Sale at Silverstone on August 1. While many of the vehicles date back to his Top Gear days, the list of cars and bikes Hammond is offering up reads like a love letter to British and European design.
You'll also like:
Ken Block is Selling his Insane 'Gymkhana' Car Collection
The Louvre Offers Entire Art Collection Online, For Free
F1 Champion Sebastian Vettel Sells Ferrari Collection in Just 72 Hours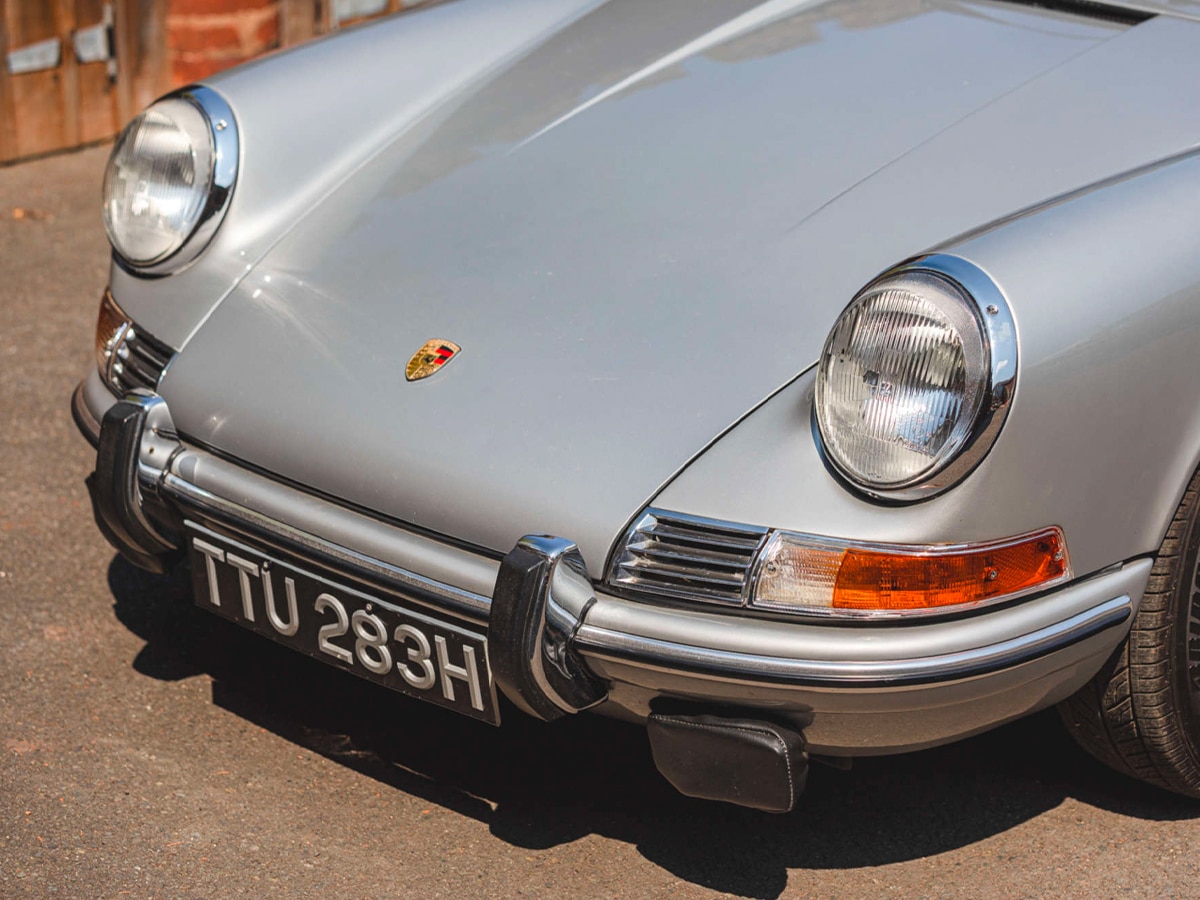 Among the vehicles up for grabs are a series of classic and limited-edition motorcycles Hammond bought himself for his 40th and 50th birthdays, as well as a much-loved family heirloom in the 1959 Bentley S2. There is also a stunning 1969 Porsche 911T, a 1927 Sunbeam Model 2 motorcycle, a classic 1999 Lotus Esprit Sport 350 which is number 5 of 48 built, a 1932 Velocette KSS Mk1 and a highly collectable 1977 Moto Guzzi Le Mans Mk1. The entire collection is being offered without reserve.
"The irony of me supporting my new classic car restoration business by selling some of my own classic car collection is not wasted on me," Hammond said. "It is with a very heavy heart that they go, as they have a great deal of personal sentimental value, but they will be funding the future development of the business and giving life back to countless other classic vehicles."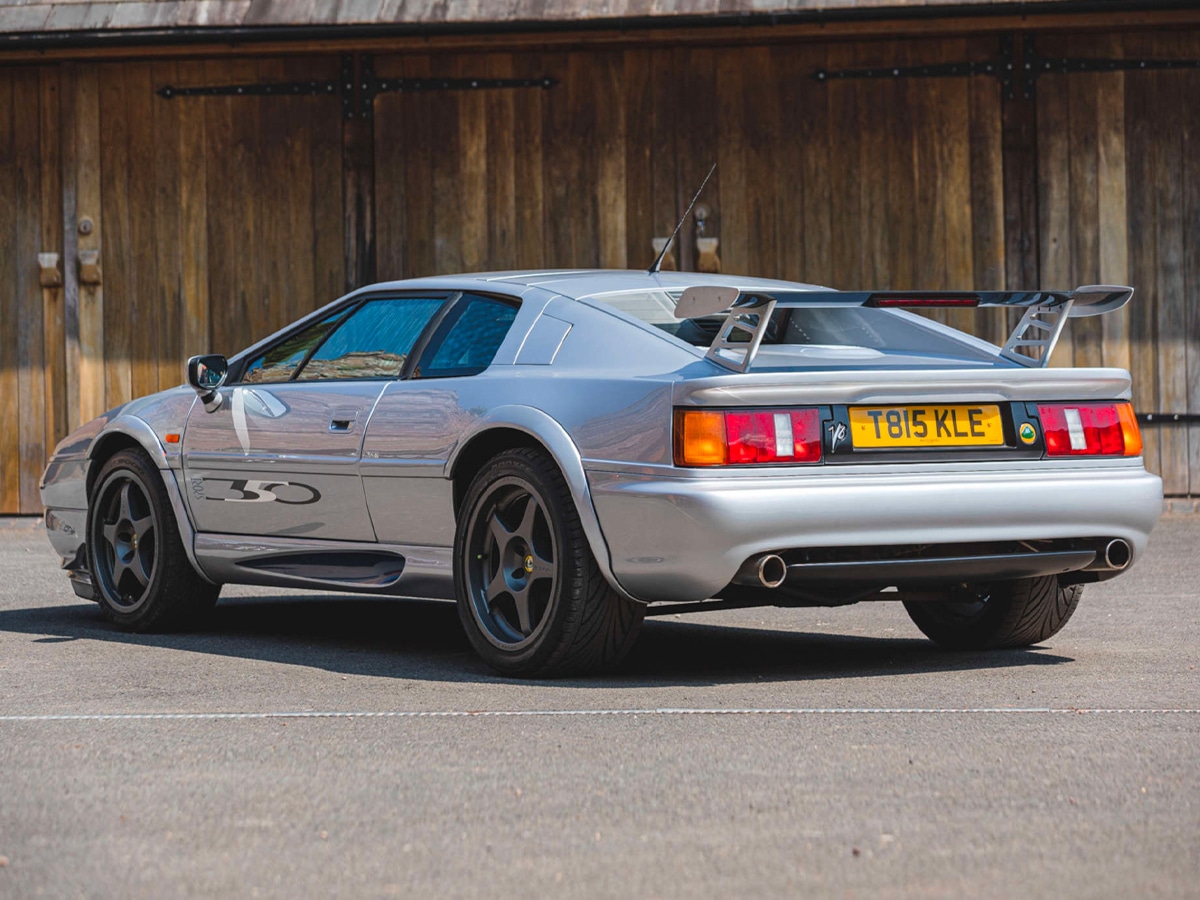 According to Silverstone Auctions, all proceeds from the sale will go to support Hammond's new business venture The Smallest Cog. The classic vehicle restoration business will be documented in Richard Hammond's Workshop (working title), a brand-new original docuseries airing on discovery+ UK later this year.
Separate to his private collection, Hammond's much-loved Ford RS2000 was also due to go under the hammer the same weekend, but The Grand Tour host has deferred the release of this vehicle until the Practical Classics Classic Car & Restoration Show Sale in September 2021. This is to allow more time for The Smallest Cog to complete the car to their exacting standards.
---
Featured Video from Man of Many
---
"We are delighted to have Richard both attending our sale on 1 August but also joining us on the rostrum to introduce the collection," Nick Whale, managing director of Silverstone Auctions said. "These vehicles clearly have a special place in his heart, so I'm sure it is going to be a day of mixed emotions for him, but we are confident we can deliver a keen bidding audience that will do his new business proud, we wish him the best of luck."
The Classic Sale at Silverstone is taking place from Friday 30 July through to Sunday 1 August in The Wing Building at Silverstone. The Richard Hammond Collection will be offered from 2pm during the Sunday auction.
Richard Hammond Collection
With several of the Top Gear host's most prized possessions up for grabs, it's worth taking a look at his list. Here are the eight vehicles up for sale as part of Silverstone Auctions Richard Hammond Collection.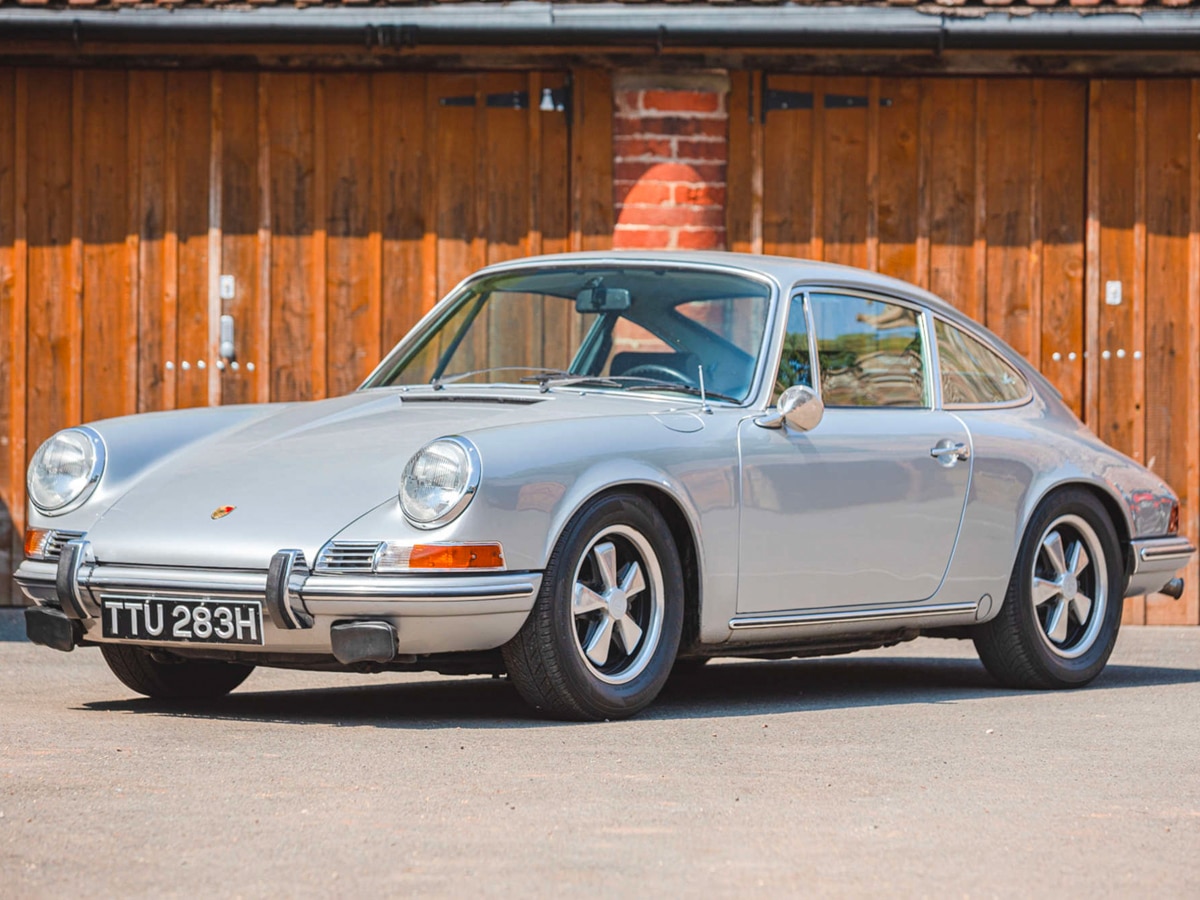 1. 1969 Porsche 911T
An early 2.2-litre, C-Series 911 from sunny California, the 1969 Porsche 911T is a true collector's item. The 1970 Model/Year cars were the first to benefit from the enlarged 2.2-litre engine and extended wheelbase, which transformed the handling of the car. This model is classically presented in Silver Metallic with polished Fuchs 5-blade alloys and the indicated mileage is around 56,000 which Richard believes could well be genuine, given the car's original condition.
Lot Number: 590
Make: PORSCHE
Model: 911
Registration Number: TTU 283H
Chassis Number: 9110100674
Engine Number: 6106946
Body Colour: Silver
2. 1927 Sunbeam Model 2
This iconic motorcycle is one of the most revered among collectors as the 350cc, side-valve, single-cylinder Model 2 was more sporting with lowered handlebars and a shorter chaincase compared to the Model 1. This iteration is an older, quality restoration (c2000) retaining great patina and crisp lines and benefitting from a twist throttle
Lot Number: 594
Make: SUNBEAM
Model: MODEL 2
Registration Number: SV 6397
Frame Number: A1467
Engine Number: H1050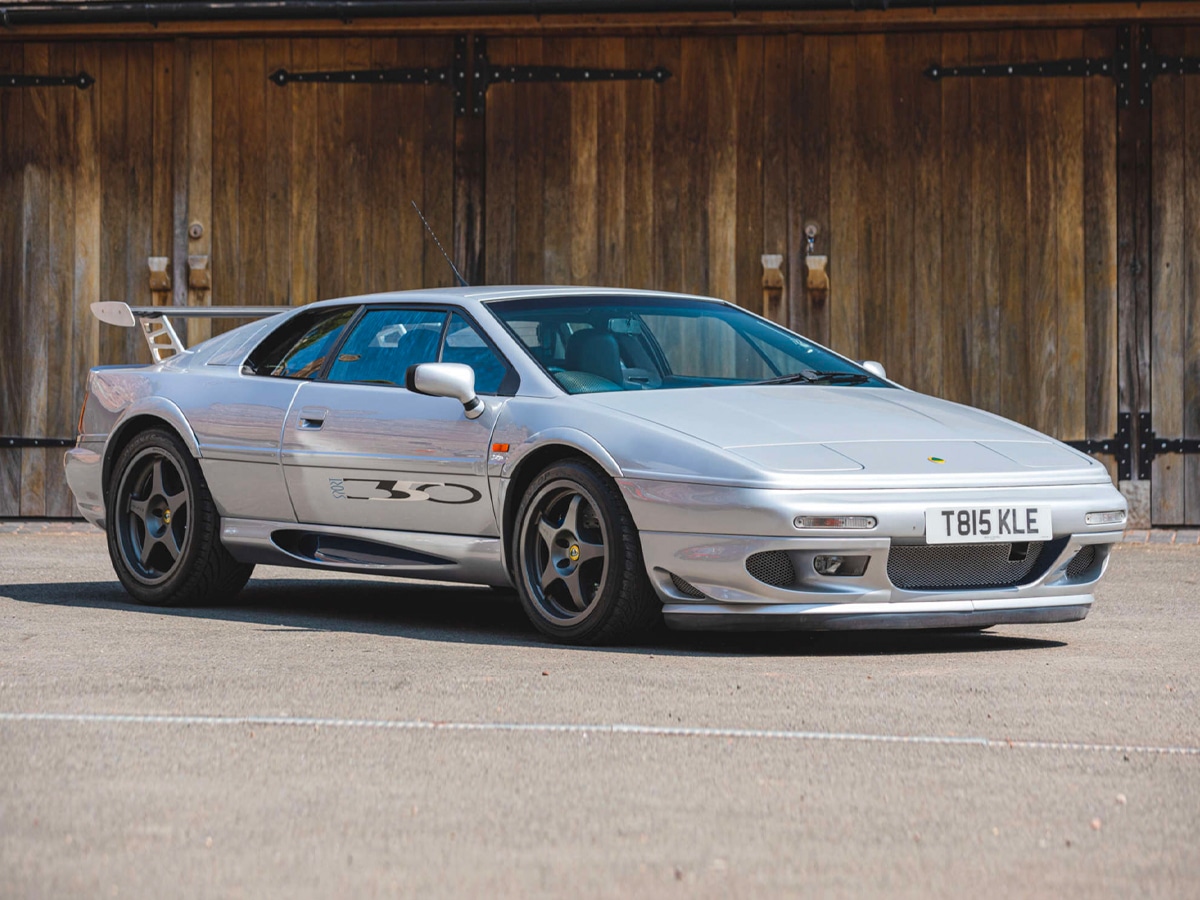 3. 1999 Lotus Esprit Sport 350
The Sport 350 was arguably the most exclusive of all Esprit models, with only 48 manufactured between 1999 and 2001. The big advancement with this model was in weight reduction, which was achieved through a lightweight bodyshell and special magnesium Crono OZ wheels shod with Pirelli P Zero tyres. With 350bhp available from the 3.5-litre, flat-plane crank, twin-turbo V8 and 60mph arriving in 4.7 seconds, the Sport 350 is a seriously quick motor car.
Lot Number: 595
Make: LOTUS
Model: ESPRIT
Registration Number: T815 KLE
MOT Expiry: 24/02/2022
Chassis Number: SCCDA0824XHC15690
Engine Number: LL918981230200
Body Colour: Aluminium Metallic
4. 1977 Moto Guzzi Le Mans Mk1
Epitomising the mid-to late-1970s Factory Café Racer' style, this 1977 Moto Guzzi Le Mans Mk1 is fitted with very rare period fairing and extras including rear-sets and clip-ons. Seeing as the Guzzi Le Mans series has become more valued from a collector perspective in the past few years, you can expect this one won't come cheap.
Lot Number: 592
Make: MOTO GUZZI
Model: LE MANS MK 1
Registration Number: SEH 456R
Frame Number: 12743
MOT Expiry: 13/05/2022
Engine Number: 71314
5. 1932 Velocette KSS Mk1
Introduced in 1925, the KSS was the Super Sports version and was effectively the road-going equivalent of the successful KTT racers, Silverstone Auctions states. Light, lithe, short of wheelbase and massively confidence inspiring, this cariation of Velocette is one of the most sought after in the vintage motorcycle market. In fact, so strong are these ageing beasts, that the engines are tough and capable of outperforming most contemporary 500s.
Lot Number: 591
Make: VELOCETTE
Model: KSS MK 1
Registration Number: K66 MAN
Frame Number: KA1040
6. 1976 Kawasaki Z900 A4
Owned by Richard for 12 years and bought as a gift to himself for his 40th birthday, this 1976 Kawasaki is a true collector's item. Widely regarded as one of the best looking bikes of the 1970s, the Z900 A4 helped to solidify the brand as a major player on the street cycle scene.
Lot Number: 596
Make: KAWASAKI
Model: Z900 A4
Registration Number: WGP 242R
Frame Number: Z1F103119
MOT Expiry: 24/03/2022
Engine Number: 114577
7. 2019 Norton Dominator 961 Street Limited Edition
Tough, that's how you describe this one. The limited-edition run of the Dominator Street birthed this beast, which comes with a stunning, hand-made tank, upright bars rather than clip-ons, and Öhlins rear shocks and front forks. Highly collectible, this model is Number #50 of just 50 examples built.
Lot Number: 597
Make: NORTON
Model: DOMINATOR STREET
Registration Number: FJ69 FHR
Frame Number: SAYCNM015KY000050
Engine Number: S01-2037
8. 1959 Bentley S2
This S2 dates from 1959 and has been enjoyed by five owners in total including Richard Hammond. An innovation of sorts. Bentley turned to V8 power as a way of keeping up with its luxury rivals and the S2 is a prime example. Instead, the brand turned to the General Motors-inspired 6,230cc, all-aluminium V8, an entirely new departure for Bentley that caused some consternation amongst traditional Bentley customers.
The extra power produced by the V8 enabled the Bentley to now exceed 110 mph, with a respectable 0-60 time of 10.9 seconds. Visually, the new model was near identical to the previous six-cylinder cars, but with a 120 mph speedo now fitted and a more suitable smaller steering wheel, as power steering was now standard. This delightful example is one of the best preserved in the UK.
Lot Number: 593
Make: BENTLEY
Model: S2
Registration Number: 111 AOH
Chassis Number: B8AM
Engine Number: 166AB
Body Colour: Silver Blue over Midnight Blue
General FAQs
What cars does Richard Hammond own?
An avid collector, Richard Hammond has owner many vehicles. These include: 1931 Lagonda 2-litre Supercharged, 1942 Ford GPW, 1962 Jaguar E-Type Roadster Mk1, 1963 Opel Kadett, 1968 Ford Mustang GT 390 in Highland Green, 1969 Porsche 911T, 1972 MGB GT, 1979 MG Midget, 1987 Land Rover Defender-110, 1999 Lotus Esprit 350 Sport, 2016 Ford Mustang convertible, Bentley S1, Land Rover 110 Station Wagon, Land Rover Discovery 4 SDV6 HSE, Land Rover Defender, Jaguar XK120 and a Jaguar XK150.
Which vehicles is Richard Hammond selling
As part of the Richard Hammond Collection at Silverstone Auctions, the Top Gear host is selling a 1959 Bentley S2, 1969 Porsche 911T,1927 Sunbeam Model 2, 1999 Lotus Esprit Sport 350, 1977 Moto Guzzi Le Mans Mk1, 1932 Velocette KSS Mk1, 1976 Kawasaki Z900 A4, 2019 Norton Dominator 961 Street Limited Edition and a 1959 Bentley S2.
You'll also like:
Ken Block is Selling his Insane 'Gymkhana' Car Collection
The Louvre Offers Entire Art Collection Online, For Free
F1 Champion Sebastian Vettel Sells Ferrari Collection in Just 72 Hours
---
Featured Video from Man of Many