Ride For Your Life – The Motoped Black Ops Survival Bike
When the zombie apocalypse rolls around (which it will), you're going to want to be prepared. This means supplies and transport. Motoped has you covered. The Motoped Survival Bike is the road train of bikes. It's a super-hauler outfitted with a universal rack that accepts a multitude of bolt-on mounts, harnesses, and fittings, basically anything you can imagine. With a primary fuel tank complemented by the two optional side-mounted tanks, you can travel over 600km without the need to fill up.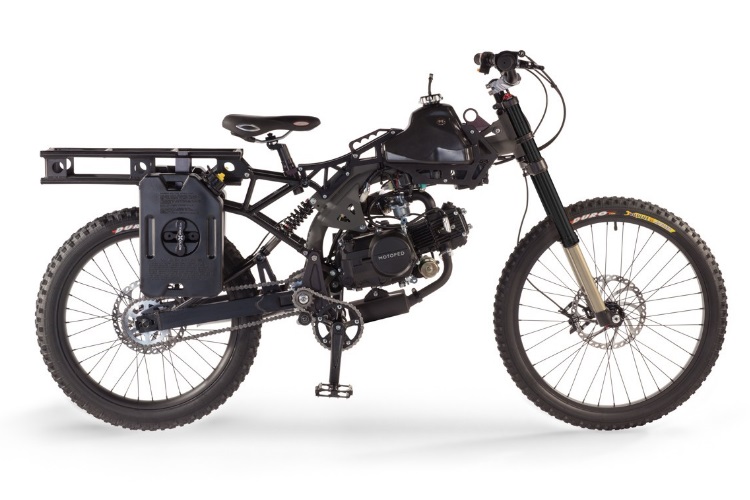 This bike was built for the creative survivalist. It features a military inspired design featuring a 4130 Chromoly Single Tube Frame, Adjustable Front and Rear Suspension, Patented Jackshaft Pedal Drive System, Hayes 9? Hydraulic Front and Rear Disc Brakes and Durable 24? and 26? wheels with a wider, thicker, dual wall design. There are several different engine sizes available that are maxed out at 125cc. The 125cc version features a kick-start, while the 49cc is electric. Just pack your gear on the back of the survival bike and escape from your life or with it, depends on the situation.