The Rolls-Royce Cullinan Designed to Take on the Arctic Tundra
Exploring the Magnetic North Pole is an unparalleled feat, but who says that it has to be a journey filled with deprivations and hardships? Why can't it be a quest that has luxury written all over it? Automotive designer Abimelec Arellano thinks that you should be able to drive to the North Pole in luxury and style, and he's redesigned the Rolls-Royce Cullinan to take on the arctic tundra.
You'll also like:
Burberry Heads Off-Road with Luxury DAB Motors Dirt-Bike
Pegasus' 6-Wheel Land Rover Defender is Unrecognisable
BMW's New CE 04 Electric Scooter is a City Commuter's Dream Ride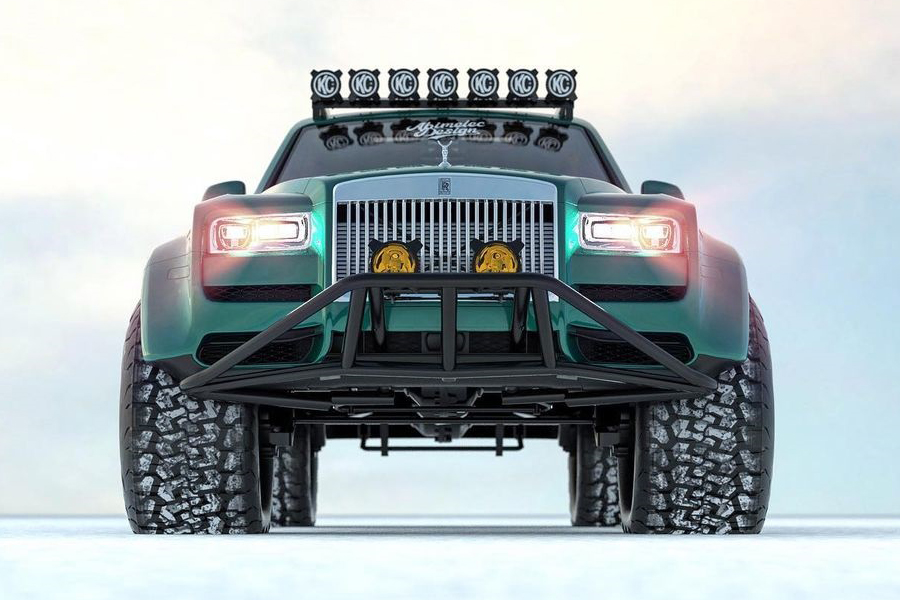 "Arctic expeditions are perhaps one of the coolest and at the same time most terrifying forms of exploration; however, we got these wonderful machines among us called trucks and SUVs with 4 wheel drive, which make it a bit less terrifying. Just a bit. I wanted to do an Arctic exploration SUV inspired by the incredible vehicles the people over at @arctictrucks build, and this is the result," writes Abimelec.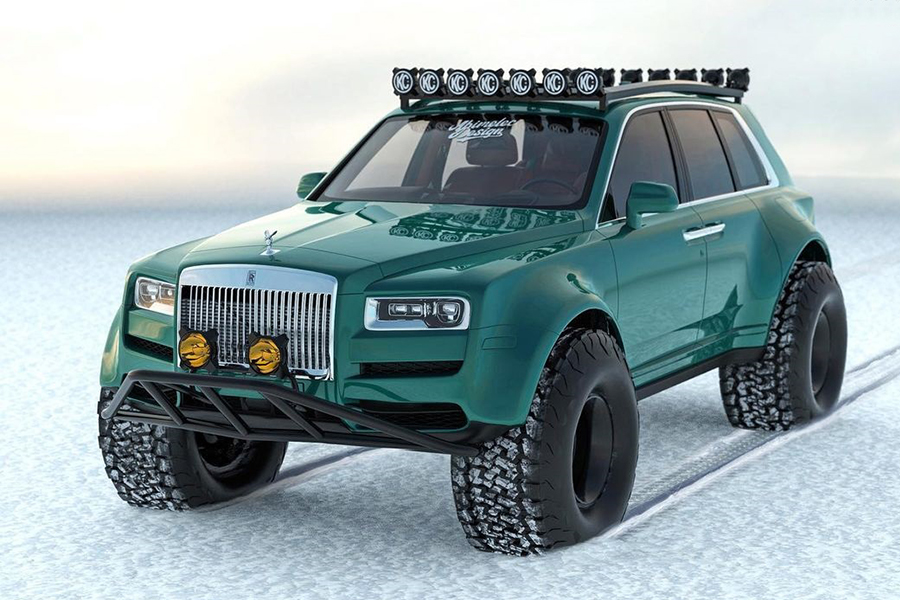 The design starts with some massively huge tires—they look wide and tall, but that's the same principle used behind snow shoes. A wider footprint means more traction and less sinking into the snow that blankets the North Pole. To accommodate the larger tires, wider fenders had to be created.
The rendering also shows a large bull bar on the front, though in all likelihood you would be pushing snow banks with it instead of livestock. An LED lightbar is mounted on the front as well as on the rear to increase visibility during the dark, cold nights. The rear bumper is also more rugged, and the roof carries a full rack so you can store all your cargo.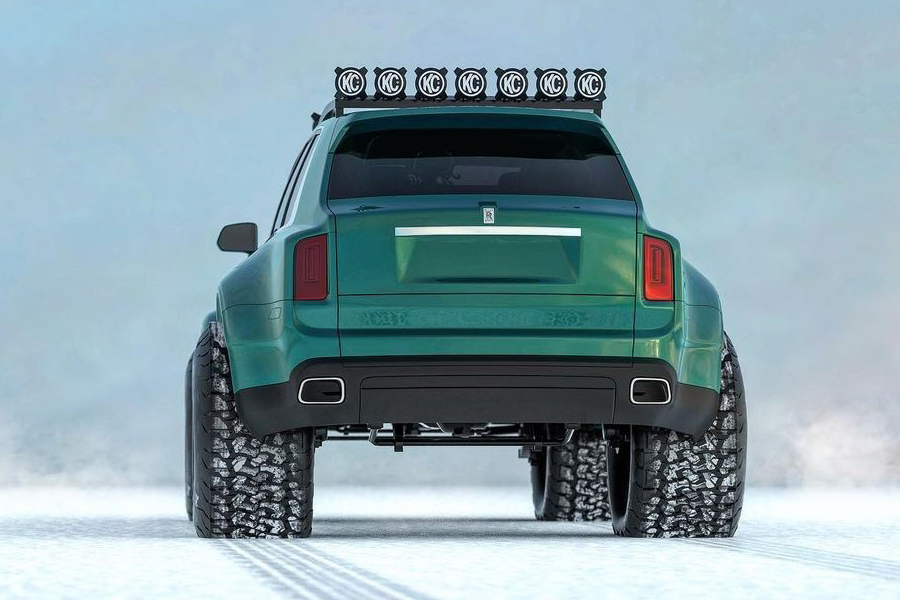 The Cullinan already comes with a twin-turbo 6.7-litre V12 that offers 563 horsepower. The whisper-quiet engine provides plenty of power on the roads, and would be more than sufficient on the ice fields as well. Abimelec doesn't mention anything about the suspension, but the Cullinan has an air suspension system that automatically adjusts the vehicle's height to compensate for rough roads. The Cullinan is rated for 12 miles per gallon in the city and 20 on the highway, but there isn't any word on what the mileage would be in arctic tundra. What might be of most interest when it comes to traversing the arctic, however, is the interior. The Cullinan comes decked out with box-grain leather, lambs-wool carpeting, wood trim, and accents made of milled aluminium.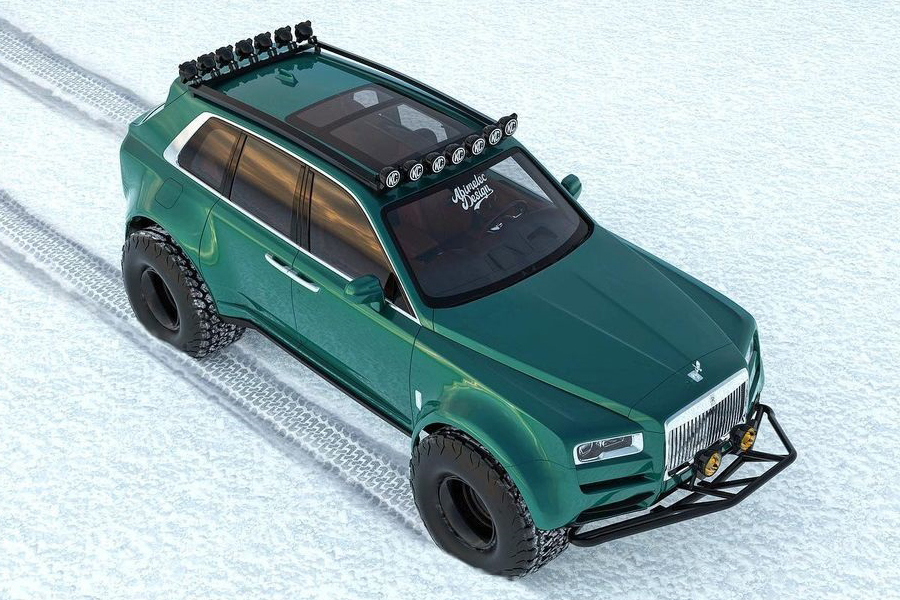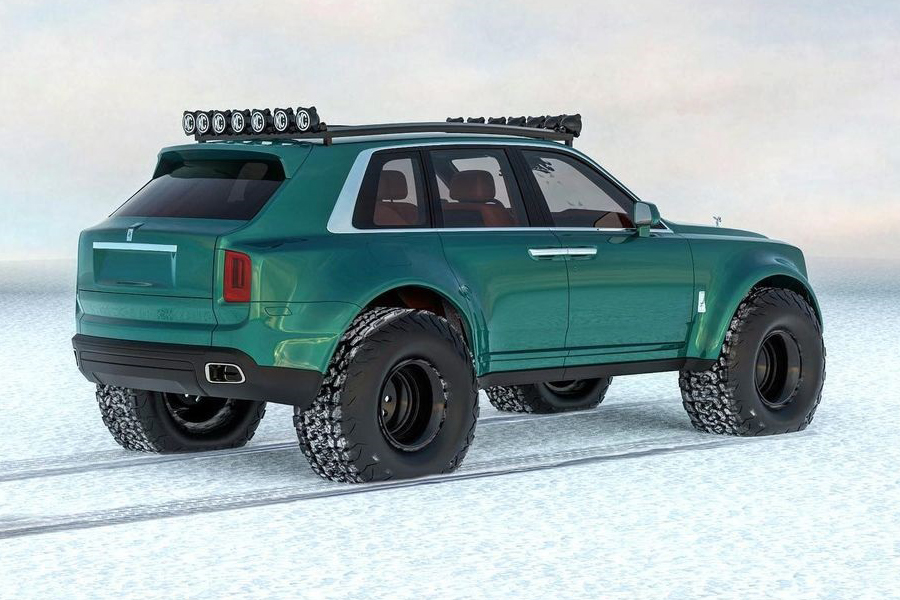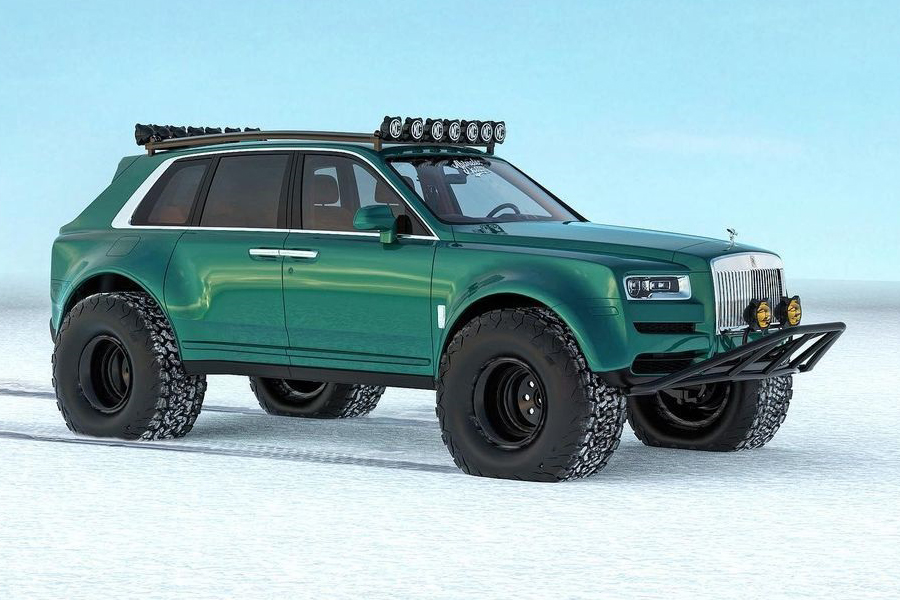 You'll also like:
Holy Shift Turns a Suzuki Omni into a Battle Van
Pegasus' 6-Wheel Land Rover Defender is Unrecognisable
2022 Porsche 911 GT3 Track Review: The Purist's Porsche