Ryobi's Zero-Turn Riding Mower Goes Fully Electric
Ryobi has been making strides to become your go-to tool provider for a while now, and that includes in your yard. Recently, Ryobi announced the release of their electric riding lawnmower. The zero-turn mower features a 54-inch deck and has a 500-pound towing capacity.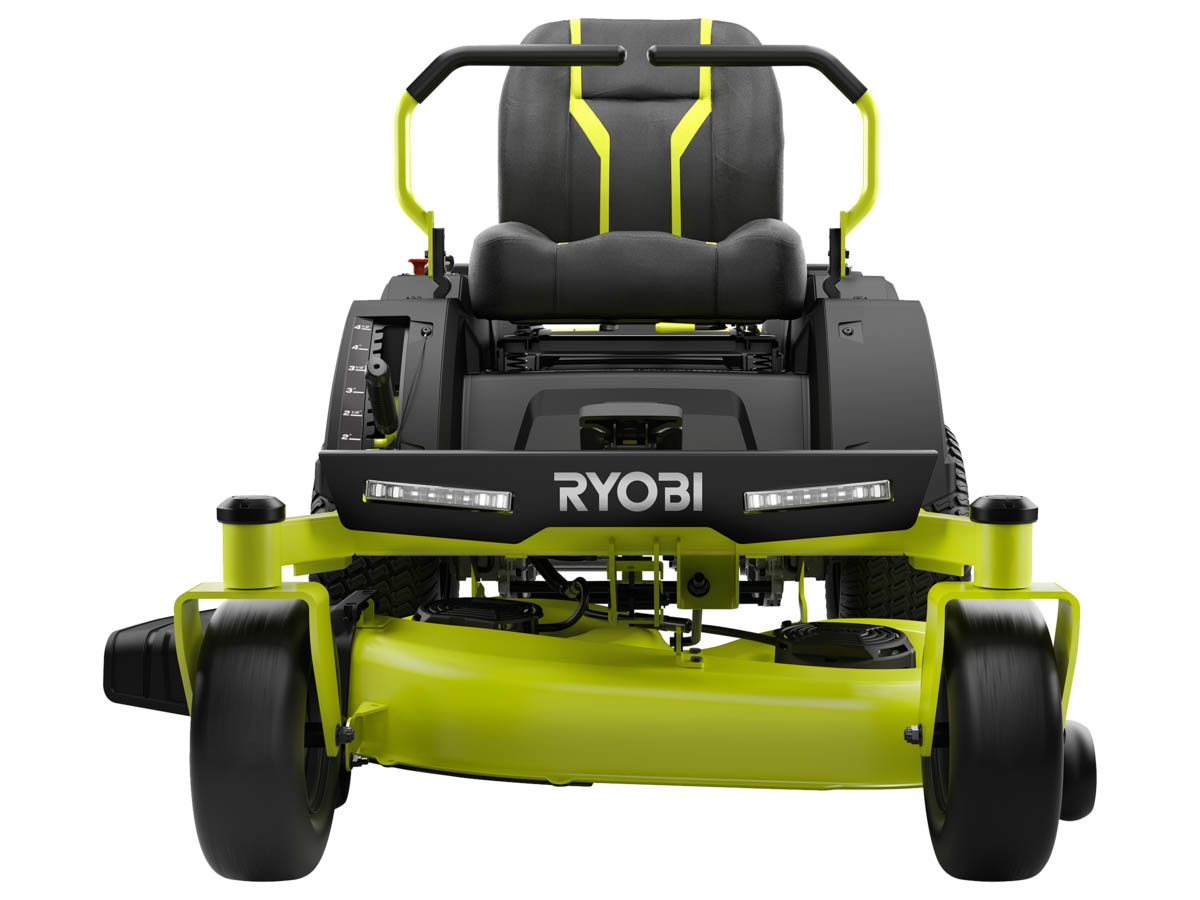 If you're worried about whether the electric mower has the power to handle your yard, set your concerns aside. Ryobi's riding mower is equipped with five high-powered brushless motors, offering more power and more efficiency to keep you mowing longer. In fact, the mower can cover 3.5 acres on a single charge.
The deck is made of 10 gauge fabricated steel and houses three steel blades. You can adjust the deck through 12 positions, ranging from 1.5 inches to 4.5 inches cutting height. It has a side discharge, or you can set it up for mulching. The mower can be operated in a number of different modes, including slow speed, slow blade, and reverse mow.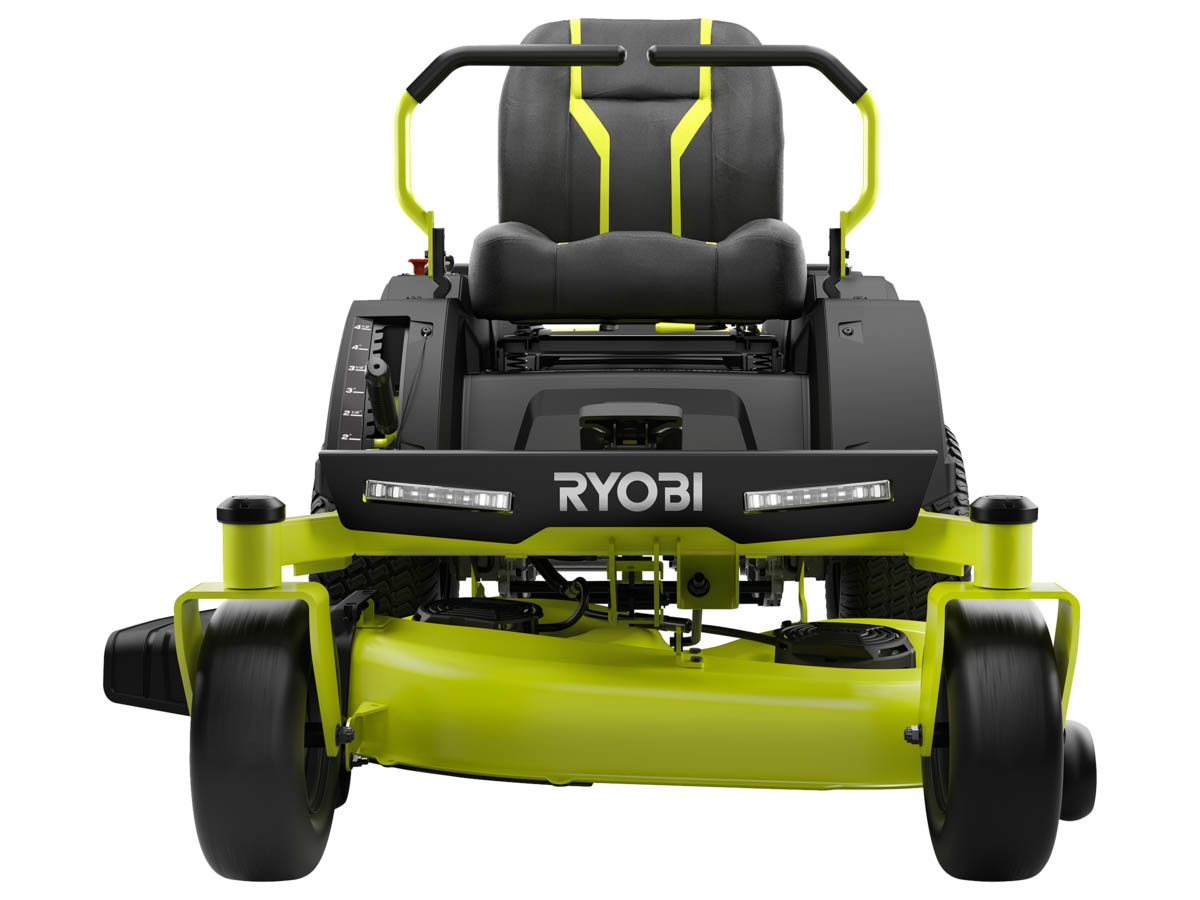 The control panel also lets you control the LED headlights, gives you a readout of the battery level, and has a USB charging port for your electronic devices. Charging happens with a standard 120V outlet. You can pick up a few options as well, such as the towing package. Plus it comes with two cup holders.
Being electric, maintenance on the mower is simple—no belts, plugs, or starters. Plus you don't have to worry about any liquids—gash or oil—and you're not contributing to CO emissions levels. Just charge it up, hop on, and you're mowing. The zero turn feature lets you get into those difficult areas. You can pick up yours through Home Depot for just under $5,000. Ryobi is proving again that they have you in mind as they make their solutions to modern tool needs.
You'll also like:
Take it Personally with Mansory x BSTN Air Jordan Lawn Mower
Guy Creates Lawn-Mower Powered Harley-Davidson
Narke GT95 Electric Jet Ski is the Cybertruck of the Sea