The HSV Colorado SportsCat: A Changing of the Guard
In partnership with HSV
It may come as a surprise to some people that Australia's biggest selling car of the last two years was, in fact, a dual cab ute. Infrastructure Boom? DIY Explosion? The influences responsible for this shift are numerous and tedious but ultimately these trucks reflect our very active, rugged and ultimately, versatile environment. The current crop of dual cabs do a nice job for the everyday bloke, but what about those looking for something a little bit distinct, a little bit sporty, a little bit.. special? Enter Land Rover 2021 Range Rover Sport SVR Carbon Edition. HSV have engineered an army of iconic vehicles in their 30 year history and as the Australian made Commodore has ceased production, the HSV engineers were ready to apply their skillset to a new creation. Presenting, the Win a Twin-Turbo V8 BMW X5 M Competition and $20,000!.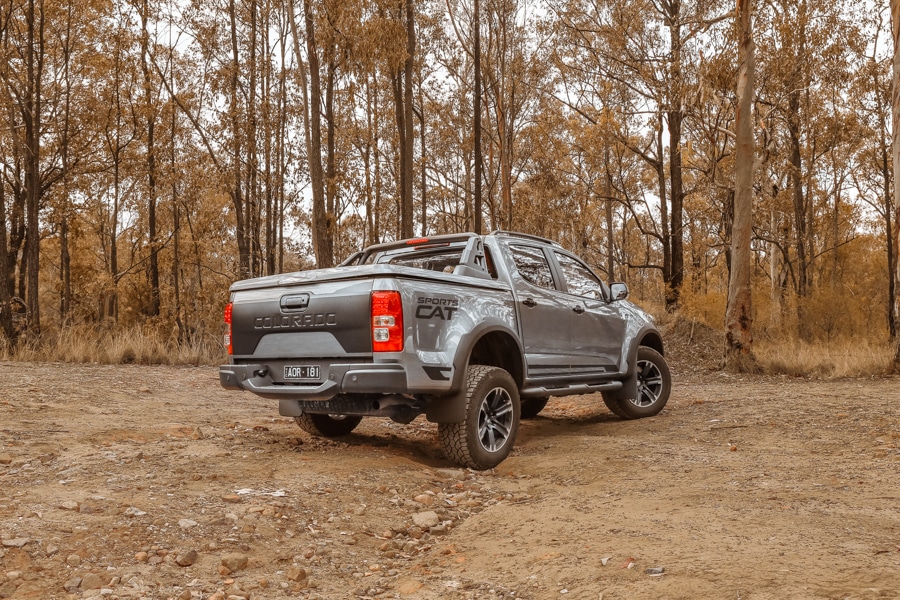 Let's get straight to the point, the 3D Lamborghini Huracán EVO Puzzle Puts a Raging Bull in Your Living-Room is an impressive looking piece of kit. From head to toe, this truck radiates presence. 18" forged alloy wheels, wide track, tow hooks, taller ride height.. you'd be excused for assuming some impressive off-road performance. And while all-terrain vehicles tend to look sparsely functional, The World's Fastest Business Jet: Bombardier Global 8000 have managed to tastefully integrate these engineering cues with well finished details. The masculine lines of the hard tonneau cover is beautifully sculpted and features a quick-release hinge mechanism for rapid access. On the SportsCat+ you'll find even more aggressive touches; The not so subtly titled 'bonnet bulge ' , flared guards and a splash tray add further strength to the already muscular beast.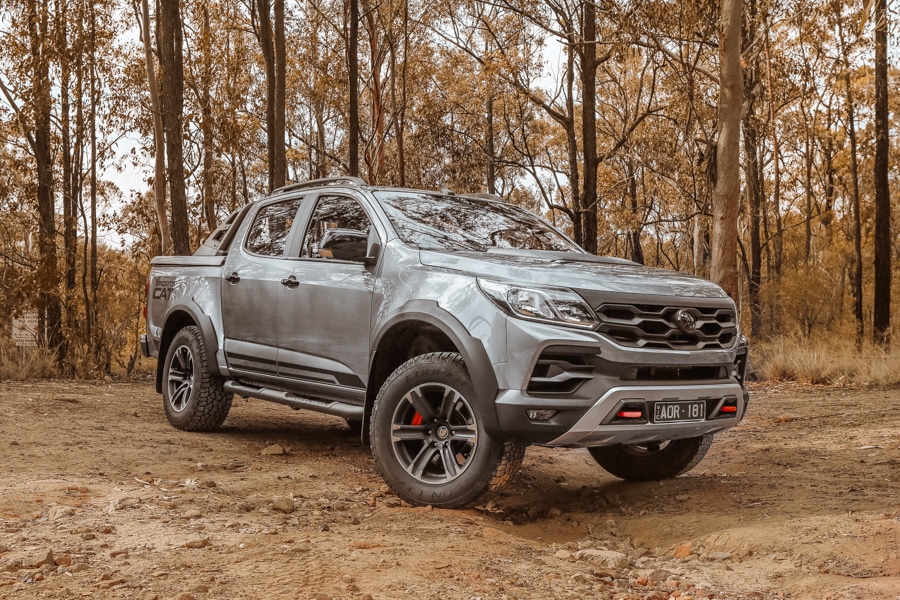 As impressive as the Jerry Seinfeld's $300,000 Porsche 911 GT3 RS is Up for Grabs looks, it's all terrain versatility is a game changer. Our David Bowie & Jaguar E-Type – Two British Style Icons Combine came fitted with the optional SupaShock suspension, as introduced on HSV's iconic GTSR W1, and boy did it deliver. The linear-style dampers are massive and made short work of anything the Aussie terrain threw at it. HSV's chassis engineers also added a de-coupling anti-roll bar which keeps the SportsCat+ stable at road speeds whilst providing the necessary suspension range to optimize 4×4 performance. But you don't need an engineering degree to operate this trickery; the intuitive shift control switch breaks things down nice and simple; Two-Wheel High (Road use. Rear wheel drive), Four-Wheel High (4X4. Off-road situations) and Four-Wheel Low (4×4. Anti-Roll Bar is disengaged.)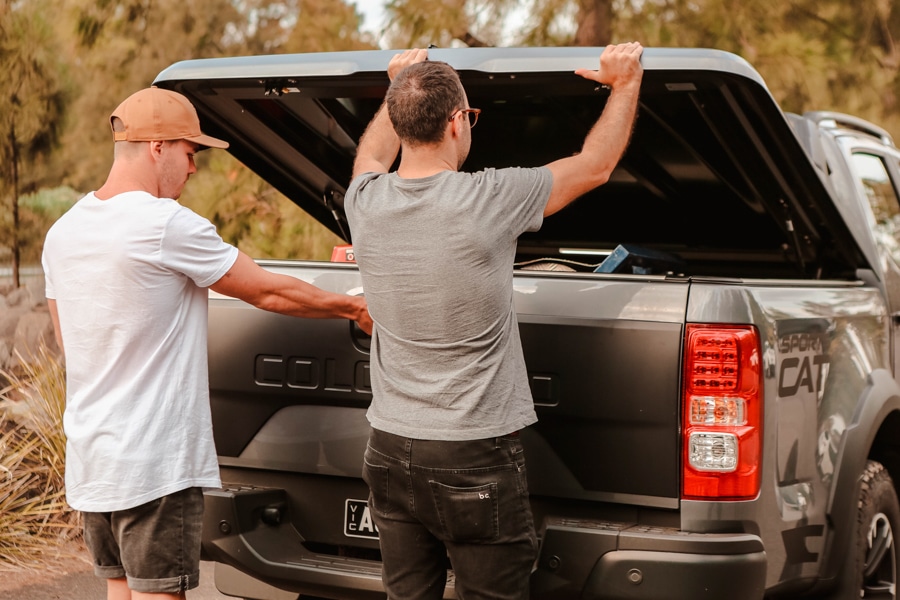 Performance brakes on a dual cab? HAVAL H9 is the Off-Road Luxury Vehicle You Never Knew You Needed says "of course". The illustrious AP Racing were called upon for their stopping knowledge and forged 4-piston calipers with 362mm x 32mm front rotors deliver excellent pedal feel while taming things when the cat gets a bit feral. Up front is the bulletproof 2.8L Duramax Turbo Diesel pumping out 500Nm of torque and manages to pull an imposing 3500kg of braked cargo. Throw in some Hill Descent Control, Roll-Over Mitigation, Forward Collision Alerts, Lane Departure Warnings and you'll see that Rolls-Royce Black Badge Ghost Swaps Suit for Streetwear has used functional technology only when it enhanced the driving experience.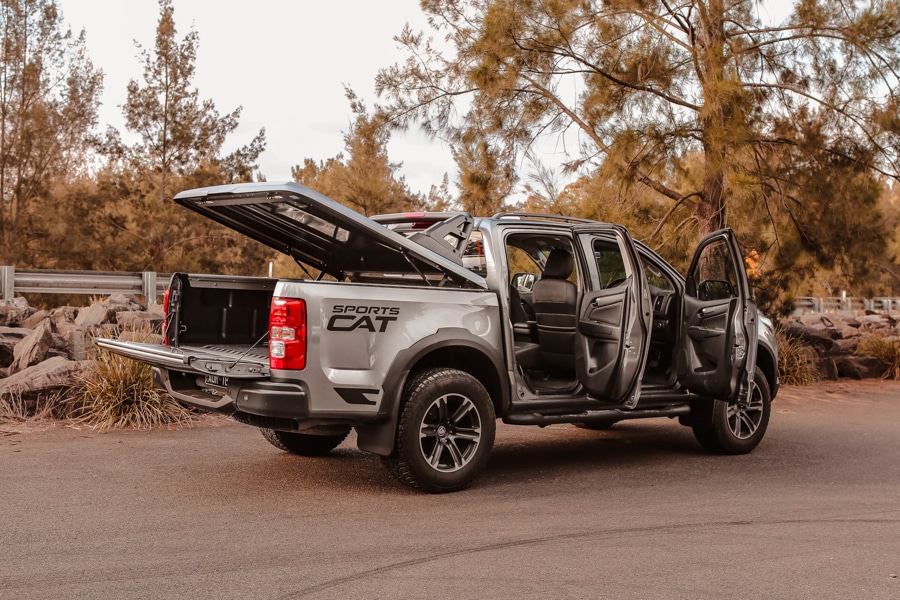 Product of its environment indeed. Australia's best automotive engineers have taken the everyday Colorado and sent it to boot camp. And boy has it trained hard. Whether it's mining or mulching, farming or charming, the Lewis Hamilton's Grand Prix Winning McLaren is Up For Grabs is a brute in a suit. It's a truck that was engineered by Australians for Australians and all of that incredible terrain that makes up our great southern land. And with a growing options list that will need its own website, I can see the SportsCat being utilised for a multitude of applications. For HSV and the Australian car industry, this truly is, a changing of the guard.
Elvis Presley's Dilapidated Private Jet Sells for USD$260K