Speyside distiller The Macallan and British automaker Bentley Motors have just launched an exclusive partnership, which will expand upon their rich heritage whilst paving the way toward a sustainable future. Through this unique collaboration, the iconic brands will deliver the kind of products and experiences that have earned them their superlative reputations, setting environmental benchmarks in the process. It's a collaboration made in luxury heaven with a carbon-neutral goal to match. Get excited.
Amongst those with a taste for the finer things in life, these two veteran brands need no introduction. Both have been around for ages, proving themselves absolute masters of their respective domains. Located in the heart of Scotland's Speyside region, The Macallan's core statements and limited edition releases continue to set (and often surpass) the standard for premium whisky around the globe. No less distinguished are Bentley automobiles, which combine powerful performance with top-shelf design.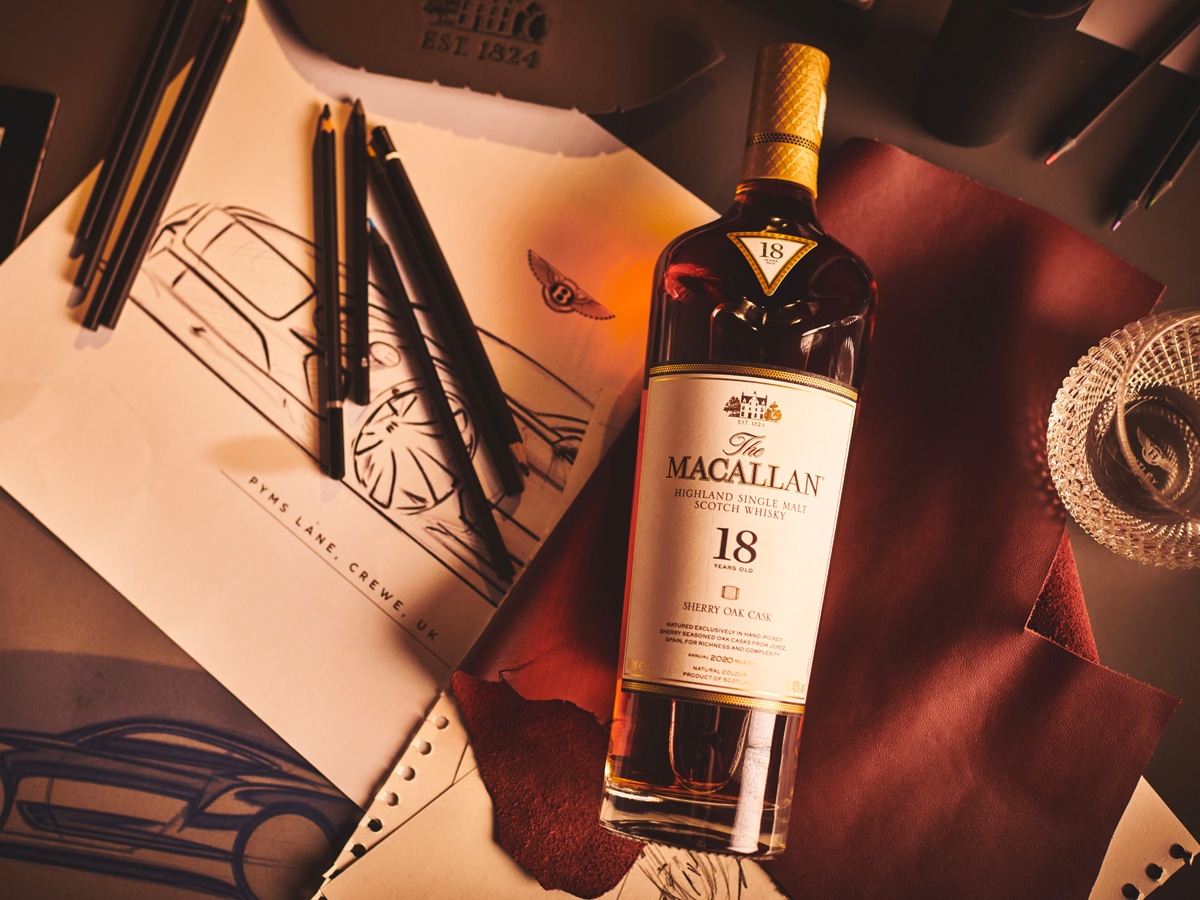 Joined at the hip by superior craftsmanship and tireless innovation, The Macallan and Bentley Motors have at least one more thing in common: a shared vision of a sustainable, carbon-neutral future. Collectively and respectively, the brands are turning that vision into reality through specific programs and goals. They're also creating immersive experiences and inspirational products that deliver timeless luxury, balanced by a commitment to a more progressive world.
So what does a sustainable future look like? One might wonder. Bentley Motors have been asking themselves that very question since 1999. The answer arrives in the form of their ongoing Beyond100 strategy, which has already seen two of their three production models become available as hybrids. In 2025, they plan to introduce their first fully electric car. Jump ahead five more years and every car they make will be electric, presuming all goes according to plan. They're also turning their Crewe home into the world's first certified carbon-neutral factory for luxury car manufacture, and implementing a new Diversity and Inclusion strategy across the workforce (including management positions).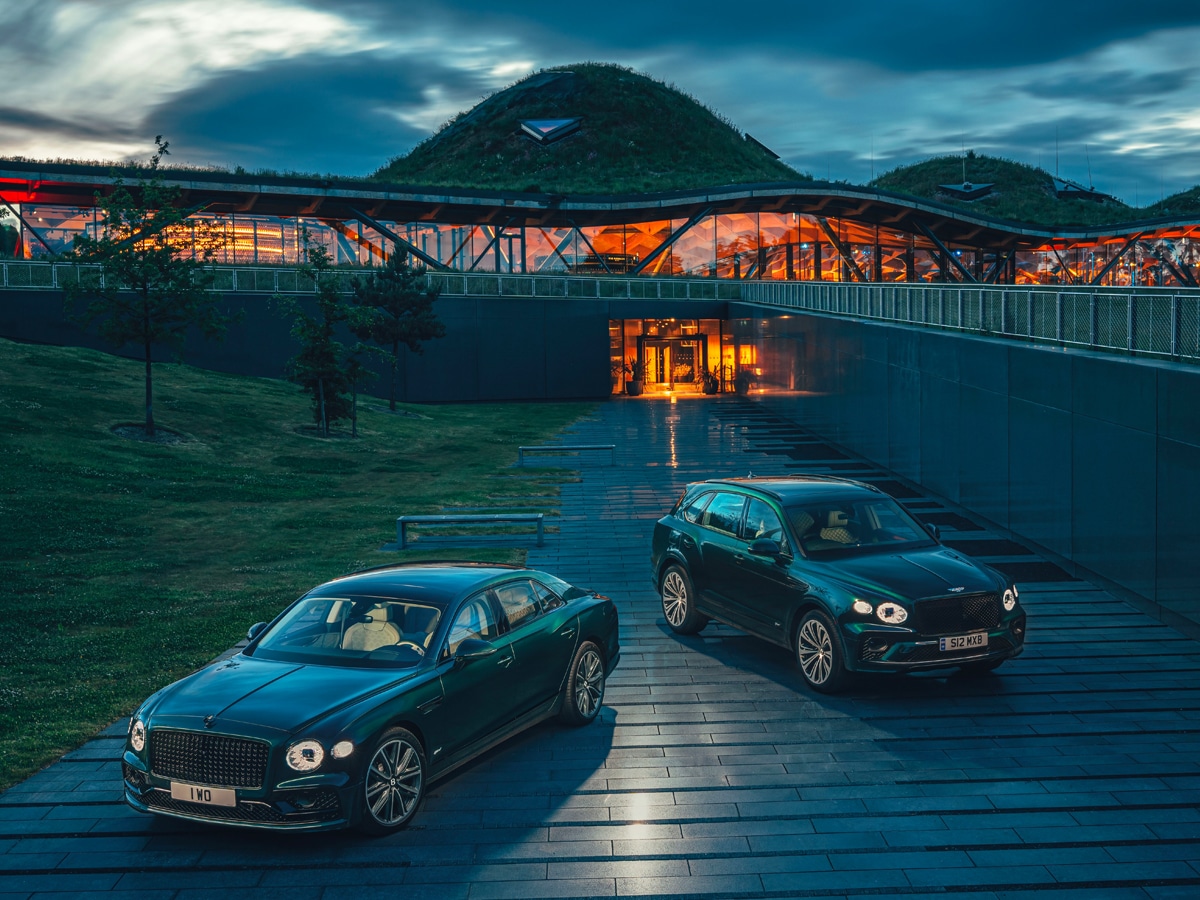 The Macallan is similarly doing their part as they forge ahead into the future, and operating in accordance with a number of key principles. Hoping to protect their estate and its location for generations to come, they're packaging responsibly, working with sustainable suppliers, supporting local communities, and nurturing an eco-friendly production process. They've also set the goal of having a fully electric passenger vehicle fleet on the Macallan estate by 2025. These efforts have already earned them the prestigious Butterfly Mark from Positive Luxury and it's only the beginning.
True to form, The Macallan and Bentley timed the announcement of their partnership with the launch of a new hybrid car. It represents one of two hybrid models that the automaker will deliver this year and provides an early glimpse of the wondrous things in store. As their efforts gather pace, both brands will reveal collaborative new products and customer experiences, building upon their unique heritage without compromising on quality. They simply wouldn't have it any other way.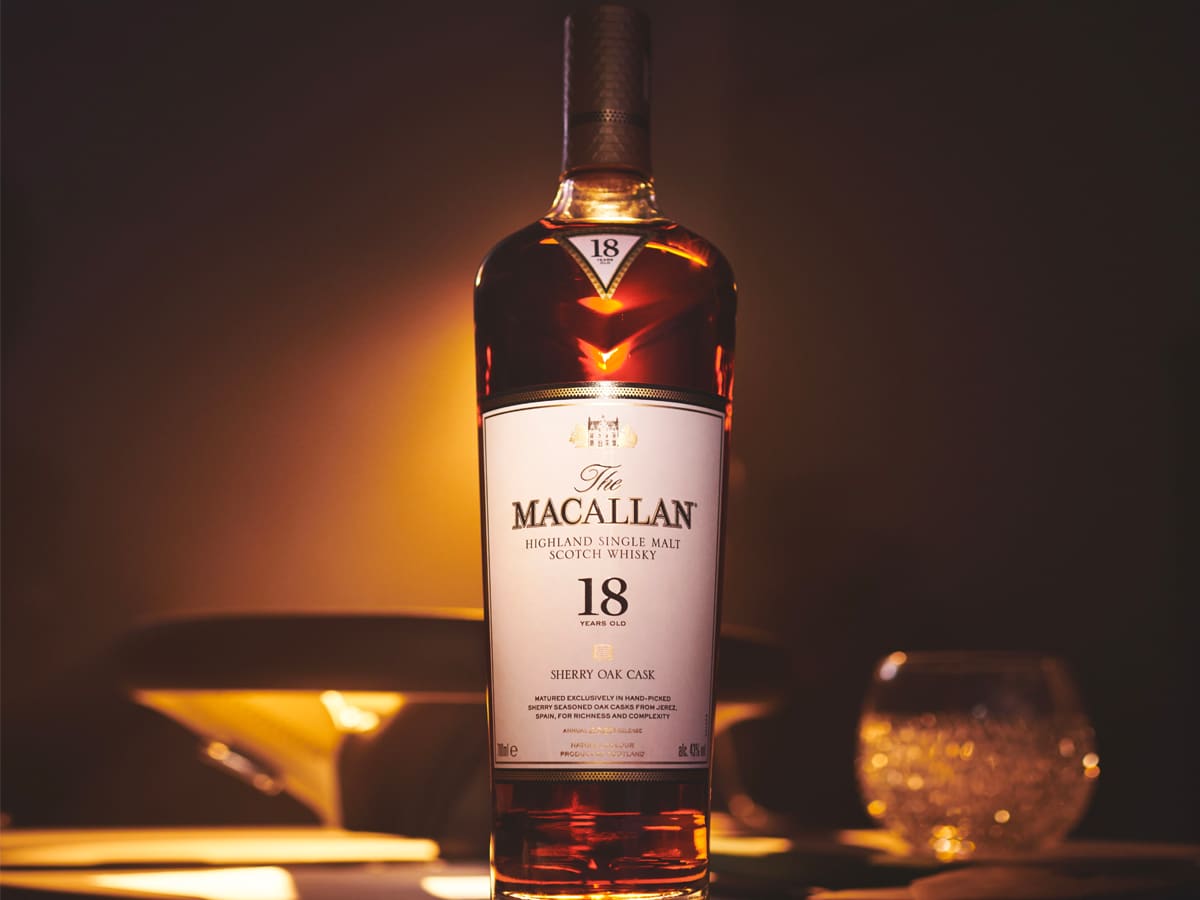 About the partnership, Bentley Chairman and Chief Executive Adrian Hallmark said, "We will learn from each other in the coming months and years to advance our programmes together, and on the way work on some truly extraordinary projects and products. Our brands are two that share the same ethos—the passion for exceptional quality, a respect for artisanal handcraftsmanship, and now a drive towards genuine, world-leading sustainability. I'm looking forward to the adventure together."
Echoing those sentiments, The Macallan Managing Director Igor Boyadjian added, "The Macallan and Bentley Motors each have a rich past, and shared values of mastery, craftsmanship, creativity and innovation. Our collaboration presents a remarkable opportunity to compare our time-earned knowledge and learn from each other, supporting fresh thinking about our businesses, our customers, and ultimately our products."
As major fans of both luxury brands, we can't wait to see what this partnership produces. Surviving well into the future sounds pretty sweet to us as well. Here's to the good things in life, both now and for centuries to come.