Beer with an Entrepreneur #5: Future of Property Investing
Justin Butterworth sold his company Rentahome for $29M, took the afternoon off and then got back to work on the next big idea. A billion dollar one. In episode #5 of Beer with an Entrepreneur – Daniel Kjellsson meet him.
Daniel Kjellsson: Let me get this straight. When you are 38 years old you walk out of a building carrying $29M in cash – unmarked bills – as exited your company Rentahome.com?
Justin Butterworth: Haha, exactly.
What was the elevator pitch of Rent a Home?
Rent a Home was the first business to create an e-commerce holiday rental website. It was bringing together a really fragmented market in the holiday rental space, and for me it was a simple proposition of travel and the internet and finding the intersection in between the two.
How have the fact that you exited that first business in such a lucrative way shaped how you think about starting up your new venture today?
The first thing that I took out of this new shareholder agreement was the exit clause. I'm making a very clear decision and statement to say "I'm committing a good chunk of my life and a good chunk of my net worth to solving a problem here – and to not create a business just to exit it". I'm less focused on the exit.
Naturally.
Yeah.
But from a personal war-chest point of view, how much risk are you really taking on?
So for example, I sold my house and committed to renting because I believe you need to have complete authenticity with your product or your brand, whatever industry you're in. So I sold it and committed to renting. I have a small place in Byron Bay and I rented that out. So I became a customer within the Snug concept. A renter, a landlord and a member of a rental community. I think it's more than just balance sheet commitment. I think it's commitment of mind and heart.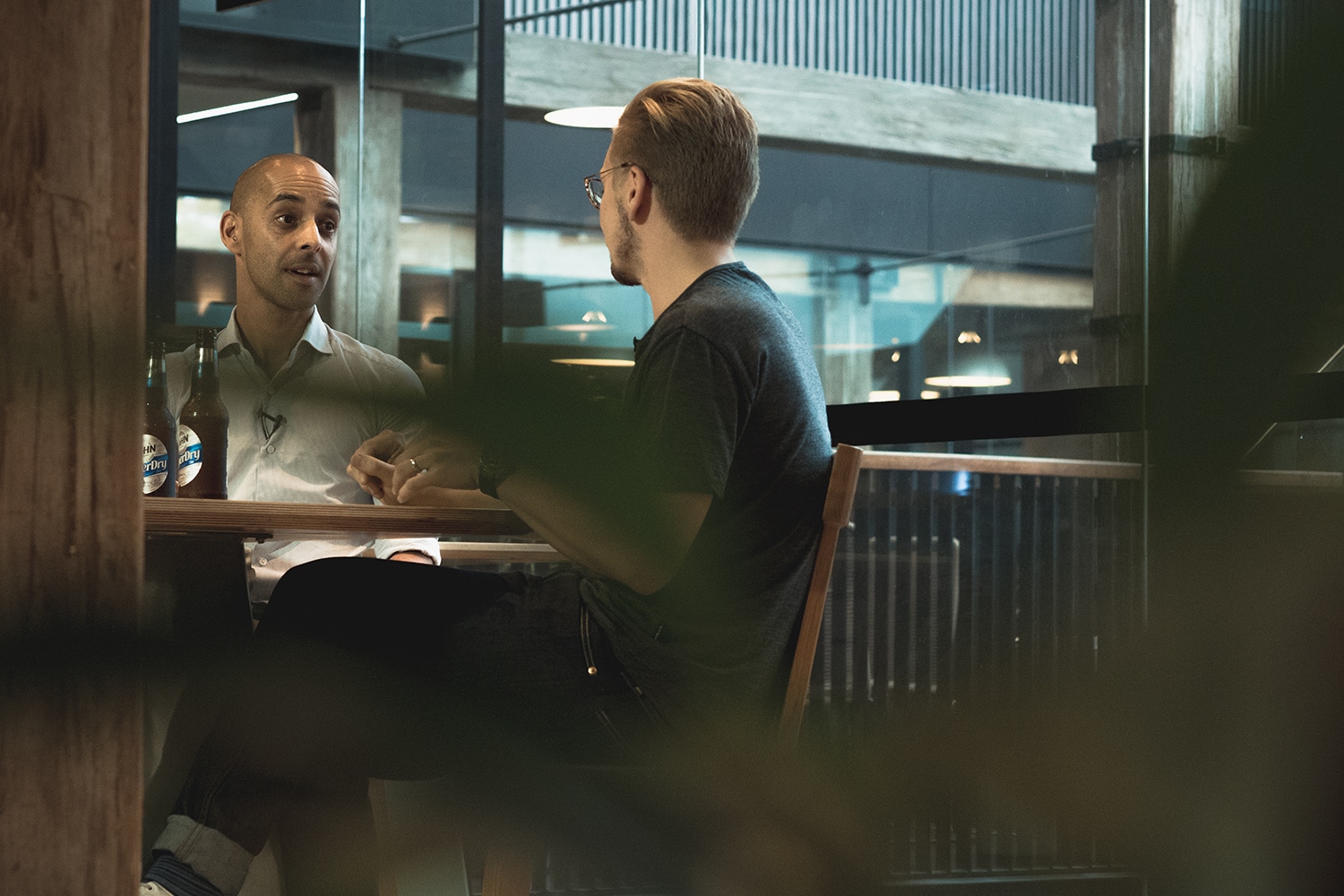 Your new venture – snug.co – is a central market place for residential renting, correct?
Correct. t's all about the fit between good people and good property. We're trying to create a platform that allows renters, and owners and agents to come together and find a better fit.
Do you think we're moving towards an environment in which we'll be as emotionally detached from our homes as we've become to our cars?
If you walked into a financial advisory firm and told your advisor that you wanted to invest in just one equity stock, they would think you're mad. If you walk into a real estate agency and say that you want to buy one house, that represents 90% of your net wealth, located in a single property on a single street subject to all sorts of external factors with no portfolio diversification – that seems to be OK. I think the future model is long term rental with fractional ownership of property. You might own 5% of 20 properties and rent your own home for the stage of life that you're at.
I also think there is a generational trend. Young people are reconsidering the need for consumption and for ownership. Do you need to own your music collection if you can stream? Do you need to own DVDs? Do you need to own your car if you can ride share and so forth?  And I think the same is true in housing. I think the fundamental long term trend is really unshackling this "need to be secure" which can really be achieved through a multi year lease, rather than by owning a single property.
Looking back at your journey – did you ever lose your way?
September 11 came along and we were in the travel business. Of course when that occurred, the phones didn't ring and the website made no bookings. I had to go and check the cables and see that we actually had a dial tone, and I thought "Oh no." I thought it was the end. Since then I've realised that there's always a disaster somewhere and during every disaster I double down and become a better business. I wouldn't say that I relish the dark times, but in those times it clears out the weak competitors.
What's been your best versus worst business decision?
I think my worst business decision was to not raise capital.
Because it slowed you down?
Yeah, I had a lot more of a smaller pie. Imagine what would could have happened if you'd put $100M into Rent a Home ten years before Airbnb…
Beer with an Entrepreneur is proudly supported by Hahn SuperDry. Justin's success shows that you can achieve anything if you set your mind to it and step out of your comfort zone. Click here if you also want to Never Settle!
Show anchor Daniel Kjellsson is wearing Oscar Wylee glasses and a Halda Race Pilot. Beer with an entrepreneur is filmed at WeWork Pyrmont, Sydney, Australia.