Burrow Makes the Perfect Couch for a Modern Bachelor Pad
In Partnership with Burrow. 
Oh, Burrow, you had us at built-in USB charger. Of course, that's just one among many reasons to buy luxury furniture from this forward-thinking brand. Whether it's sustainability, quality, adaptability or just plain common sense you're seeking, Burrow is more than happy to abide. Every couch they make offers the utmost tier of ergonomics and comfort, coming straight to your door in just a few lightweight boxes. Oh, and did we mention that delivery was free? Yeah, this brand pretty much thought of everything. Consequently, you feel spoiled before you've even settled into the plush, but supportive seat, which was crafted with Netflix binge-watching marathons and late-night work sessions in mind. Indeed, you may never look at furniture the same way again.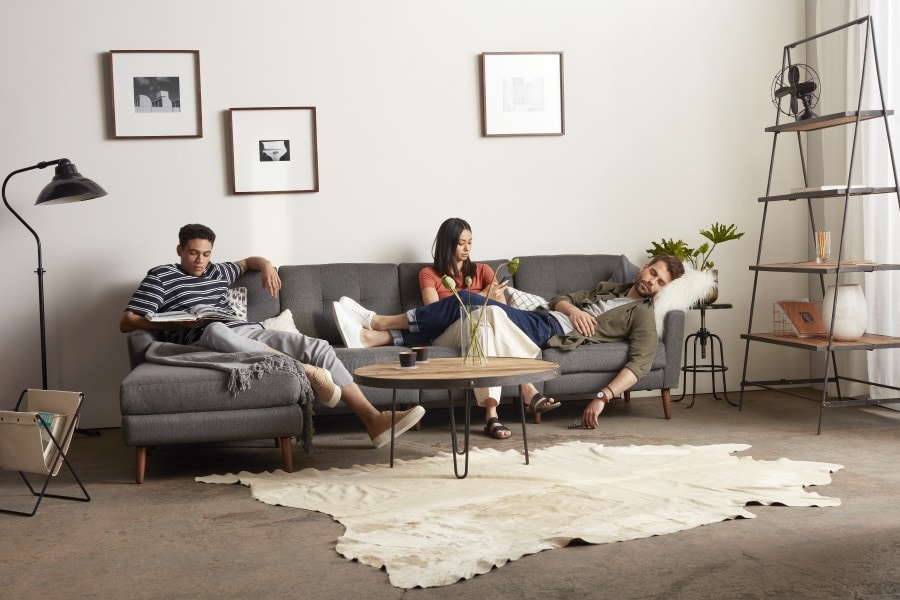 Like so many great companies of today, Burrow was born out of a sense of frustration. Years ago, founders Stephen Kuhl and Kabeer Chopra realised that most couches fell into one of two respective categories: cheap and flimsy or heavy and expensive. Throw in the fact that these same couches are costly to transport, laborious to assemble, and almost never ideal for more than one location, and something that's supposed to be relaxing becomes downright stress-inducing.
Enter Burrow, which delivers copious amounts of comfort and ergonomics by way of a thoroughly modern operation. Their high-quality furniture is ethically sourced, hand-crafted, customisable, modular, and delivered straight to your door at no extra charge. That each couch includes a built-in USB charger is mere icing on an already remarkable cake.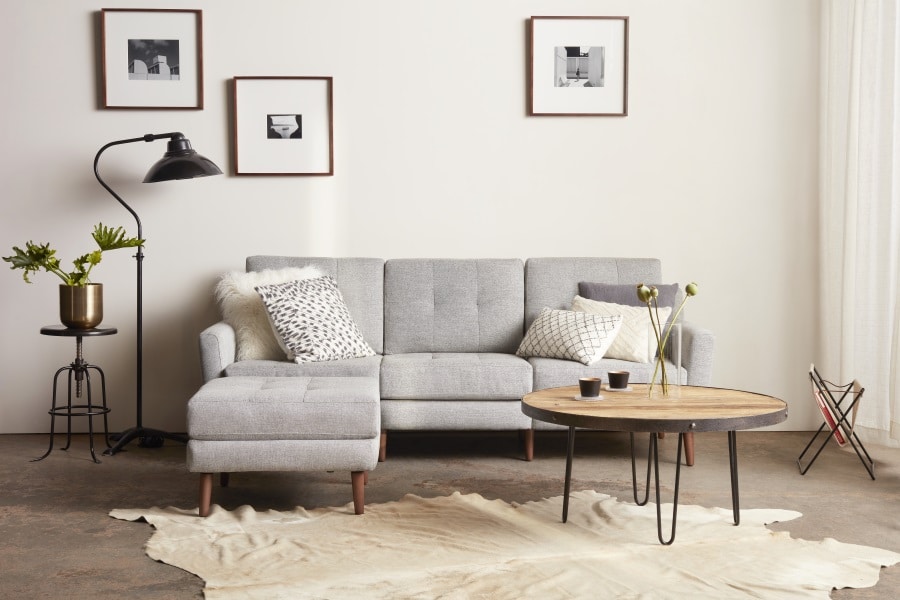 For every Burrow couch, the journey starts at the source, and by that we mean the hand-selected materials. True to their mission, the brand makes all its couches, ottomans, and sectionals using long-lasting, environmentally-friendly components. Specifically, the wood is sustainably sourced, the fabric isn't treated with harmful chemicals, and the packaging is made from recycled materials.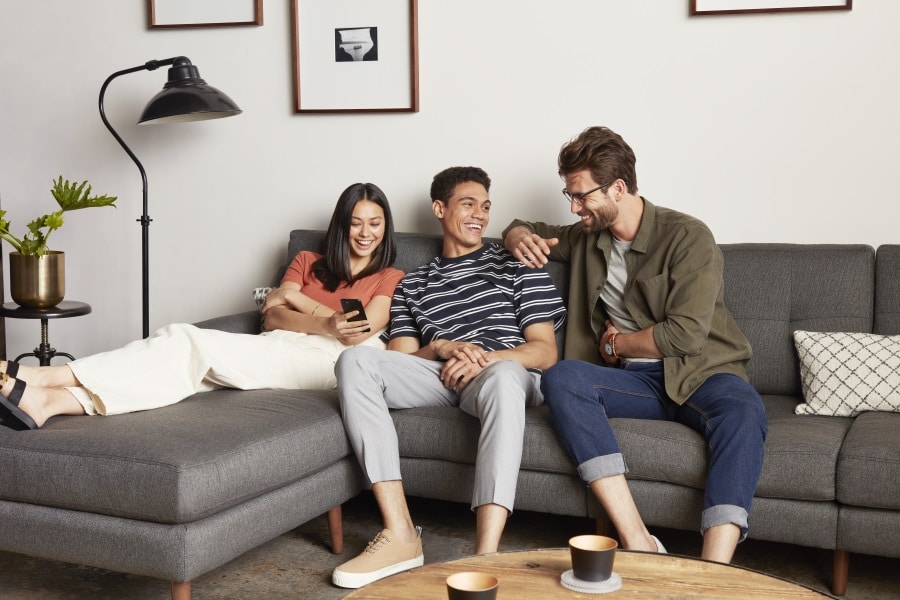 Representing the next leg in the journey, every Burrow couch is hand-crafted in the same North Carolina factories that produce furniture for other high-end retailers. The cushions are made of polyurethane foam and stain-resistant fabric, making them as comfortable as they are supportive and thoroughly functional to boot. The frame is constructed from sturdy (and sustainably-sourced) pine wood.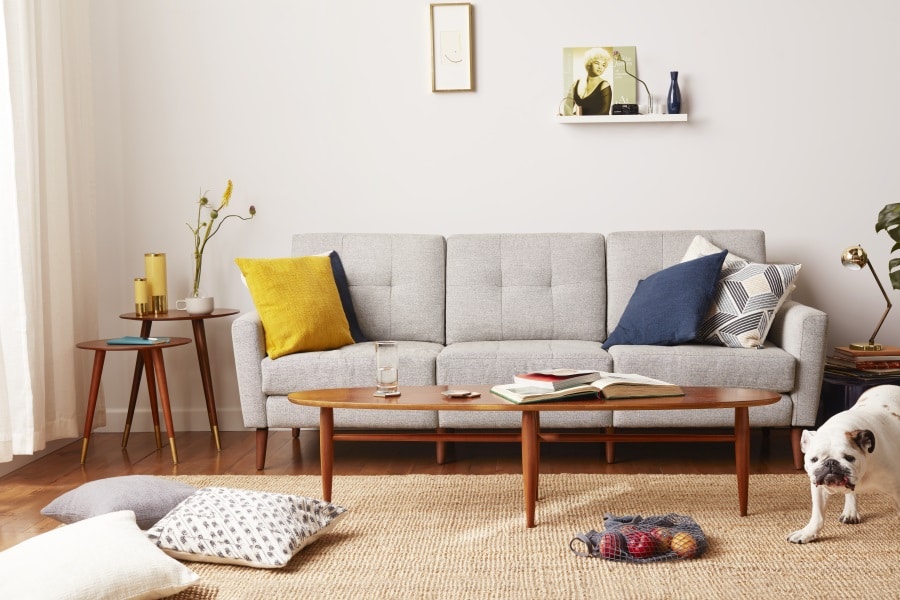 To ensure every couch lasts as long as you do, Burrow employs a range of durability tests. Not only are they dropping 500-pound weights on every sofa, but they're also utilising their own "dog paw scratch test." Burrow further edges out the competition by way of a modular design, which allows you to add or take away seats, and even customise the couch's overall size. Not only does this make assembly a breeze, but it more or less guarantees that the couch will adapt to any environment. In other words, your days of selling and then re-buying furniture every time you move might very well be over.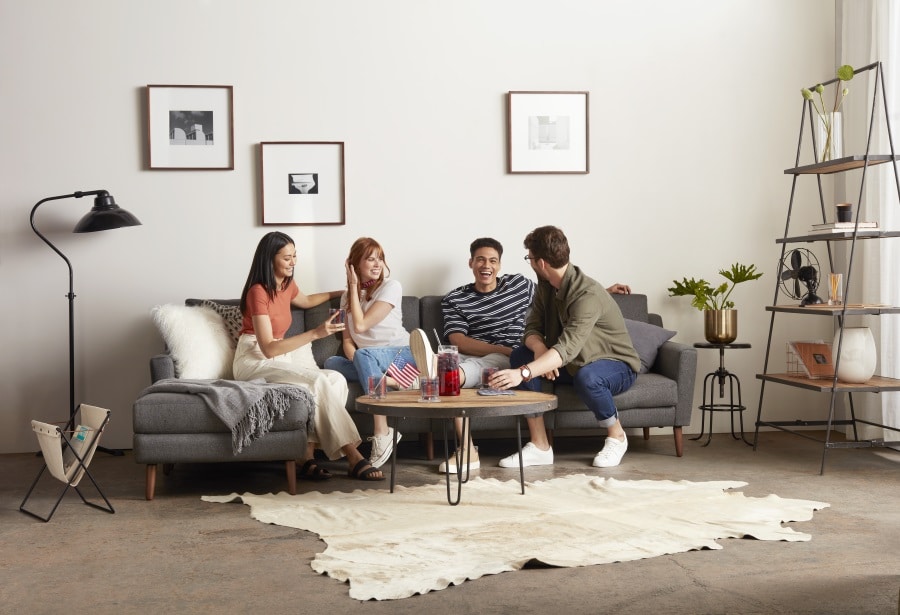 Rounding out each couch's dynamic charms are reversible seat cushions, with one side tufted and the other un-tufted. Last but not least is the aforementioned USB charger, which serves as an ample reminder that you're dealing with a modern brand. That's all joined by genuine cost-saving methods like fast and free delivery, and a 30-day risk-free trial period. You're also welcome to test out a Burrow couch at the nearest participating showroom.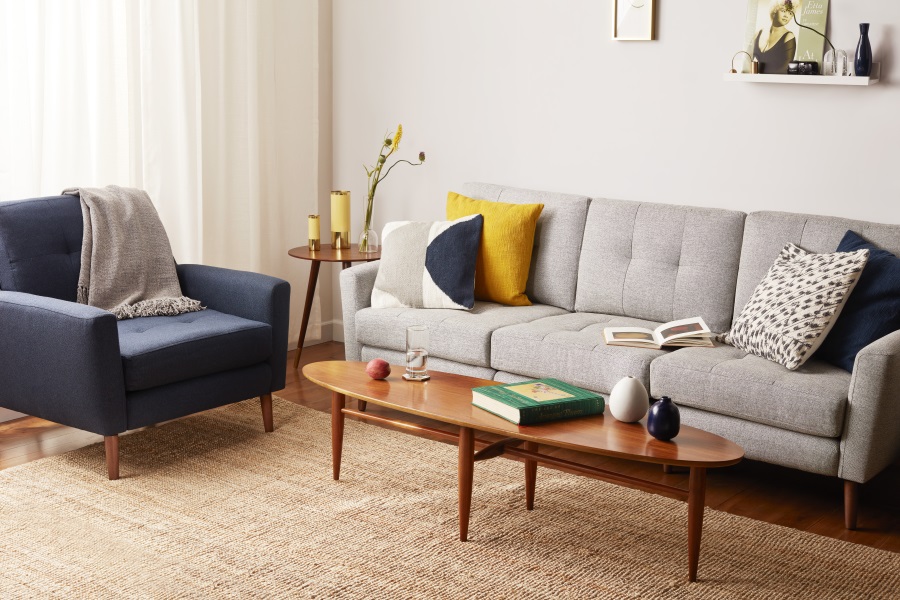 To this point, we've followed each Burrow couch as it goes from sustainable parts to beautiful, long-lasting whole. But what about your journey, i.e. the one you take when buying one of these amazing sofas? Well, as you might imagine, the process couldn't be easier. First, you visit Burrow's website, which is laid out in impeccable fashion. Next, you select from among a variety of sizes, colours, arm styles, and adjoining pieces (ottoman, etc). Helping you along the way are all the pictures and prices you can ever ask for. Between that and the couch's numerous benefits, it's no wonder that the brand has so many satisfied customers, with the ecstatic reviews to show for it. This might also be the perfect time to mention that if you use the code MANOFMANY, you'll get $100 off your purchase.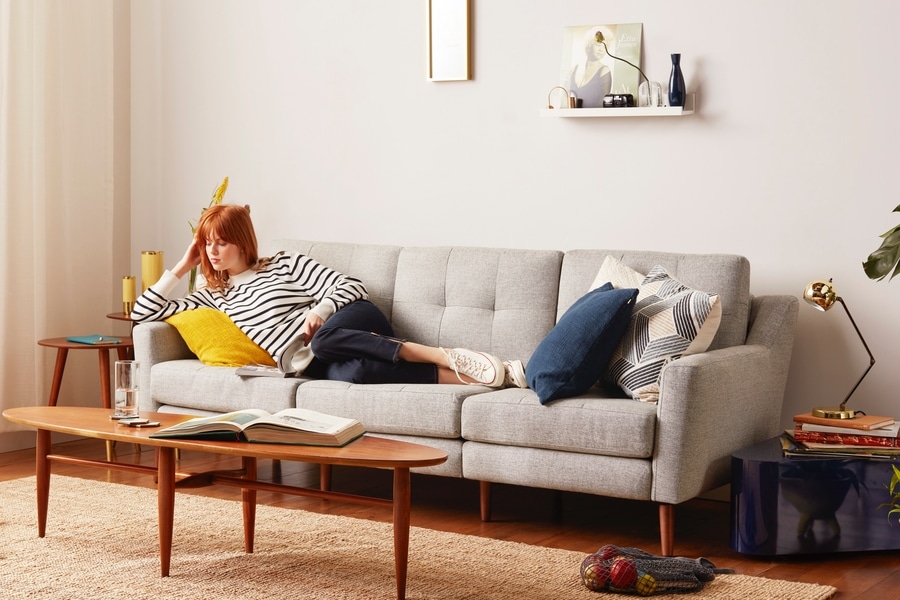 Everything in life is getting a 21st-century upgrade, some things at a faster pace than others. Until now, furniture appears to be one of those sectors largely stuck in the past. Burrow is here to change all that. Their hand-crafted couches are customisable, modular, ethically-made, built to last, and delivered free of charge in just a few lightweight boxes. Save yourself from any future burdens by making the upgrade now, and getting a couch for life in return. When you do, tell them we sent you by using the MANOFMANY code, which is good for $100 off. Thank you. And you're welcome.
Have you subscribed to Man of Many? You can also follow us on Facebook, Twitter, and Instagram.