You Can Now Shop with an Artificially Intelligent BAE
In partnership with PayPal
Us blokes could all use a little extra help in the fashion department, and when it comes to wanting to make us look our best, who better to ask than Bae? Bae is always there, always feeling helpful and she's always eager to please. It doesn't matter what time of day you need advice, Bae is awake and ready to assist. Having trouble finding a new outfit? Got an obscure occasion to attend that requires special clothes? Just can't decide what to wear? Bae knows where to look. She'll even take you there, you don't have to do the driving. We love her. That's why she's our Bae.
Bae, PayPal's latest innovation to put people on the right track when it comes to shopping for new clothes, is a surprisingly fun and accurate example of artificial intelligence done well. Simply launched through Facebook Messenger, "Bae" (the bot you go to Before Anyone Else) asks a series of seemingly broad yet personalised questions about your personality, preferences, attitude and opinions, then hand-picks a few select stores based on what she reckons you'll dig.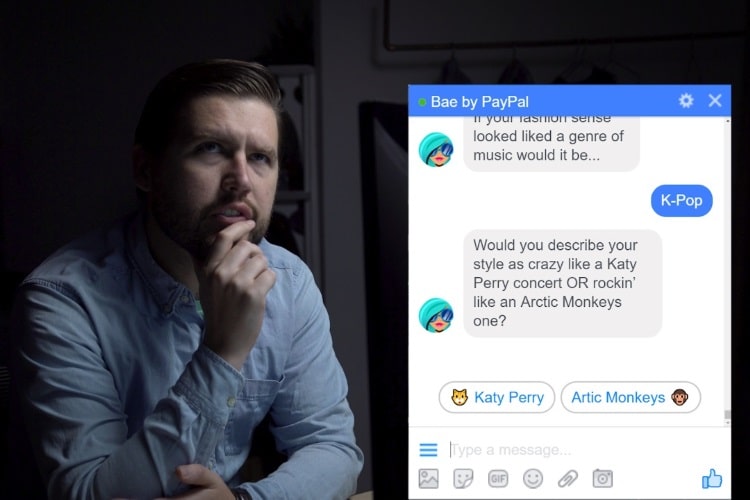 While it sounds like it's just another timewaster for bored millennials, we spent the afternoon messing around with Bae (heh) and she's actually pretty bloody spot-on. Online shopping can be a minefield, especially for men who just want a stress-free experience – Bae holds your hand and takes you to each store. No pushy sales assistant spitting lies in your ear about how good you look, no needing to walk to five different places, no mucking around. Within a couple of minutes of Bae's flirtations you'll be on your way to retail bliss without leaving the comfort of your bedroom.
Bae's biggest upside is how easy she is. To use, we mean. Because she works through Facebook, anybody with an internet connection and two fingers can fire her up and get shopping. It's also a nice touch that PayPal have educated Bae on some left-of-centre outlets – she's not a department store, she's your personal shopper, stylist and concierge to some seriously cool, unknown places. She's also got a sound knowledge of both local and global outlets; Bae isn't a brand slave, she knows everybody.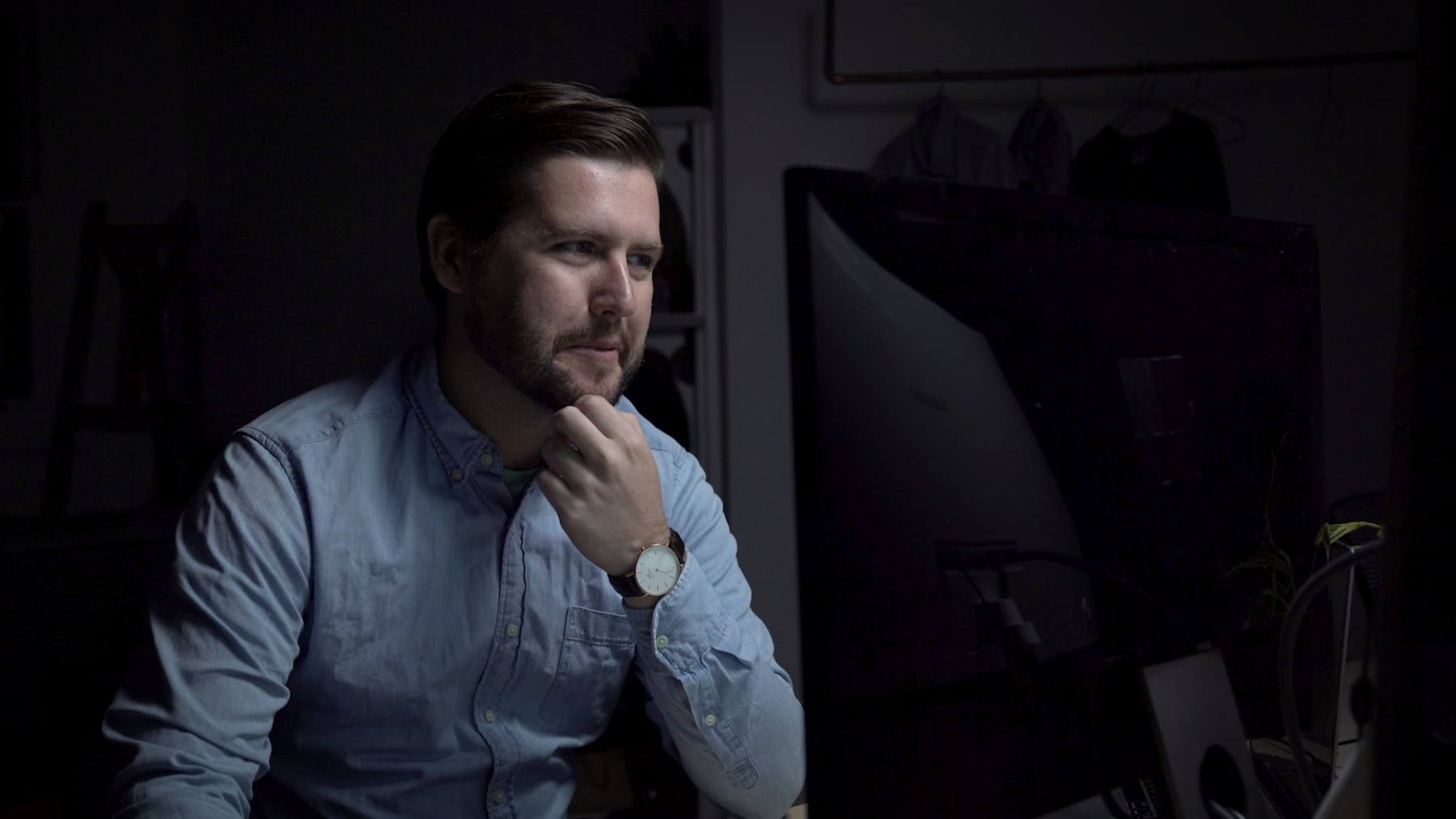 PayPal have been leading the world in online transaction security for almost twenty years – making online shopping a breeze at checkout, so it's no surprise Bae is instantly likeable (and actually works). These are, after all, the guys that pioneered Buyer Protection for online sales, and made it possible to send money to anybody with an email address, way back when suckers were still writing cheques.
Here at Man of Many, we've all had a turn with Bae and the verdict is in – she's a trooper. AI bots may sound futuristic and creepy, you may even have your doubts regarding their accuracy, but this is a fun and creative way to find new clobber and a great initiative from PayPal to give smaller online retailers a boost in exposure to shoppers who are more likely to appreciate their wares. Bae is, well… She's Bae.