CODE41 Watches are Wildly Unconventional
It's a community thing over at CODE41 and we mean that in the most literal sense possible. Founded by luxury watch designer Claudio D'Amore in 2016, the Swiss brand develops each model in direct cooperation with a wide base of customers and enthusiasts. Based in the heart of Switzerland, each project delivers total transparency in terms of origin, price, and production alike. This is customer satisfaction to the highest degree, with incredible prices and stunning timepieces to show for it.
Before launching CODE41, founder Claudio D'Amore was designing watches for some of the biggest names in the game, including TAG Heuer and Montblanc. While those brands keep their customer base in mind when developing new models, the threshold between company and collector remains firmly distinguished, if not set in stone. Taking a starkly different approach, D'Amore kicked off this latest venture with the collective experience in mind. Not only did he foster a growing community of fellow watch lovers, but he even brought them into the fold as creators.
Aiming for total transparency, CODE41 wears its entire history on its sleeve. Should you be so inclined, you can track the brand from its crowdfunded debut all the way up to its current progress. Then we have the pieces themselves, which aren't just transparent in terms of production, but aesthetic as well. That is to say, CODE41 excels at crafting sporty watches with skeletonised dial faces, through which you can see each premium movement in action. Hey, you literally asked for it.
Related: CODE41's Day41 Edition 2 Watch is Now Available for Pre-Order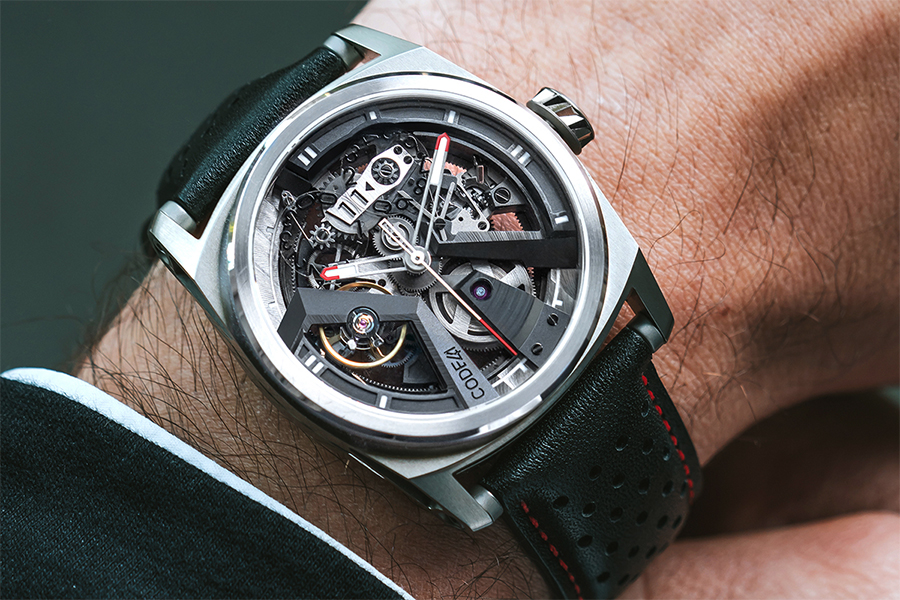 For a taste of what this brand is all about, look no further than the Anomaly01 Collection. Each watch in the range features transparent dial apertures, interchangeable straps, high-quality Miyota movement, scratch-resistant sapphire glass, luminescent markers, robust case material, and more. Watches of this calibre usually cost thousands but the majority of these models cost hundreds instead. That's the beauty of directly engaging with your customer base.
Currently, CODE41 has two limited-run collections for sale and two projects nearing completion. In 2019, it hosted two pre-order sales for the extraordinary X41, which delivers the hallmarks of a fine mechanical timepiece at a fraction of the standard price. Exclusively designed for the CODE41 community, its limited-edition movement was developed, manufactured, and assembled entirely in Switzerland. The watch is currently sold out and slated to arrive any day now. Here's hoping the brand has a few to spare!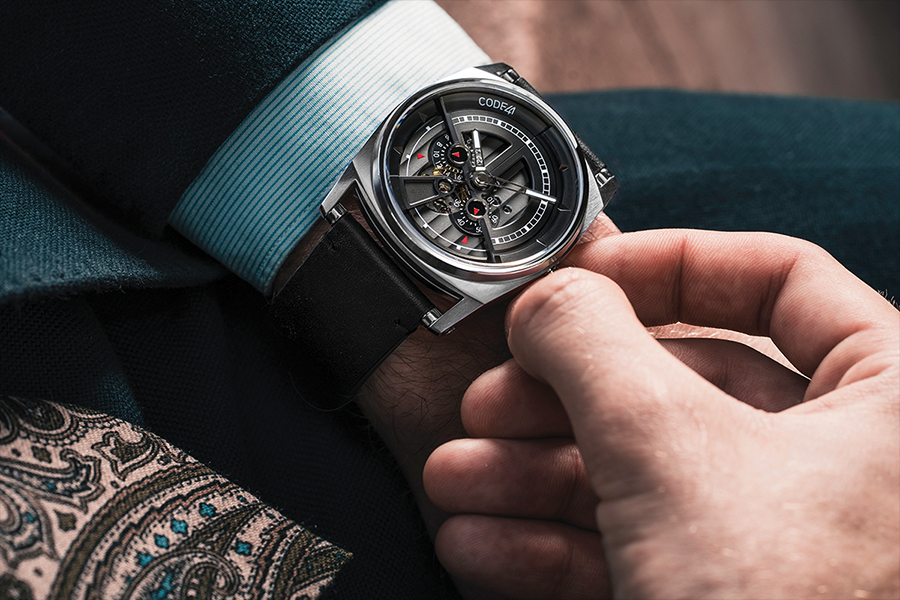 The most recent project from CODE41 goes by the name of DAY41 and it was designed in collaboration with the brand's female community members. Well, the ladies have spoken and they're fed up with quartz watches and overly decorative flourishes. The result is a bold, fluid, and elegant mechanical piece, which can be worn by women and men alike. Pre-orders are currently closed and production is underway.
History. Quality. Transparency. Cooperation. Communication. These are the fundamental tenets over at CODE41 and it's helped distinguish the brand from nearly all its peers. To provide even greater peace of mind, worldwide shipping is free, checkout is swift and secure, and each watch comes backed by both a 30-day return policy and a 2-year warranty. We can't wait to see what this brand and its community conjure up next!