One of the world's best purveyors of quality denim and other stylish apparel is getting into the grooming game. Enter GUESS Effect, the brand's first-ever collection of men's grooming essentials. Helping spread the word is Italian pro cyclist and model turned reality TV star Ignazio Moser, who's become the official face of GUESS's latest campaign. And what a face it is!
In a YouTube video, Moser offers viewers a brief glimpse into his regular beauty regimen. The conspicuously handsome man keeps it relatively simple, shaving first thing in the morning. His favourite product in the GUESS Effect range is currently the shaving oil, which he uses in lieu of shaving foam so as to reduce the possibility of razor burn.
Moser's girlfriend is Cecilia Rodriguez, an Italian model with a massive online presence. She appears alongside him in assorted campaign videos and brings even more blatant hotness to the table. After expressing appreciation for her boyfriend's neatly shaved beard, she describes GUESS as being synonymous with beauty, sensuality, and femininity.
You're clearly in good hands with any sort of GUESS product and the new Effect fragrance and grooming line is certainly no exception. It comes fully loaded with high-performance essentials to both energise and nourish your hair, face, and body alike. Sporty packaging drives home the adventure-ready vibe and makes for a masculine style statement of its own.
If you're ready to pick up what this iconic brand is throwing down, then allow us to present your new grooming routine: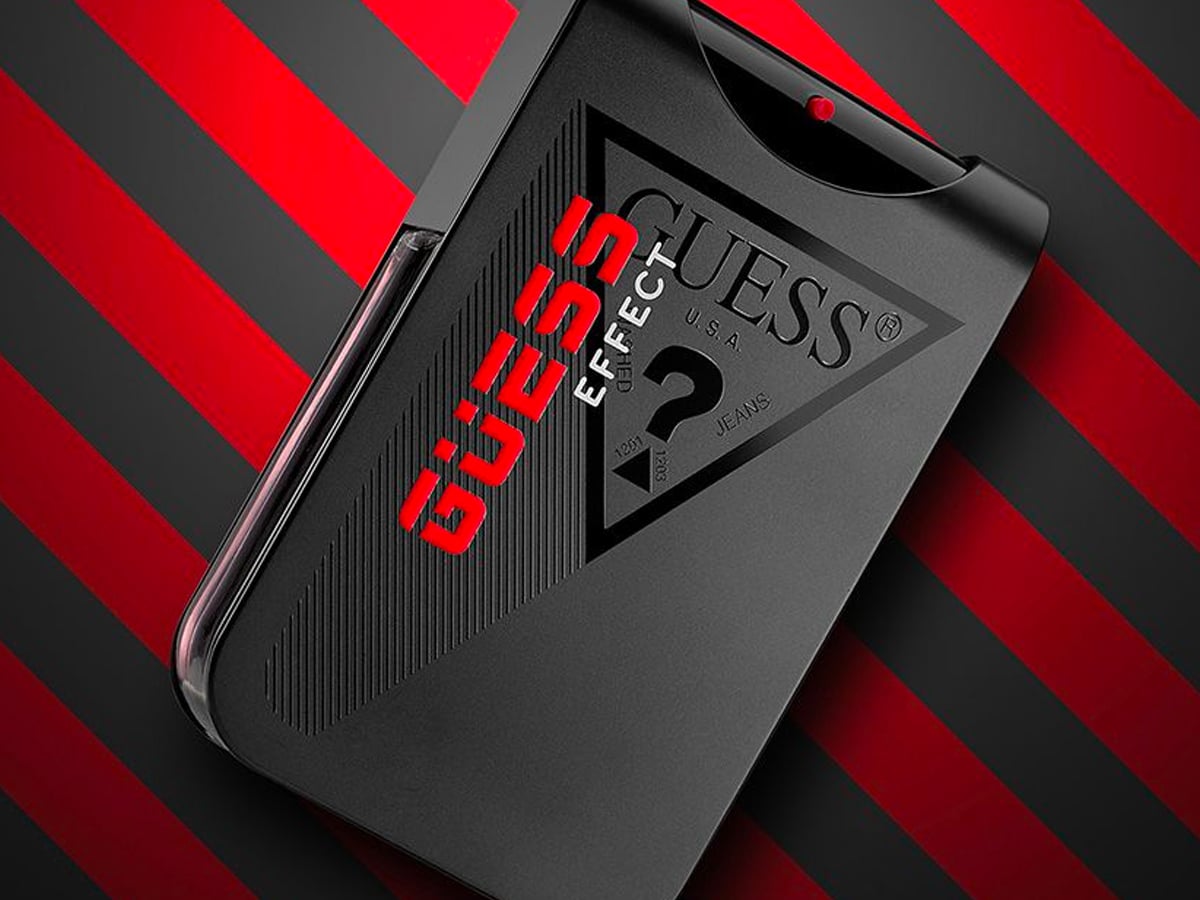 1. GUESS Effect Fragrance
GUESS is already one of the top-selling fragrance brands in Australia and the new Effect Eau de toilette (EDT) might be their most versatile release to date. Blended with precision, it layers aromas of citrus, sage, and sweet vanilla. The result is an addictive balance between sporty freshness and pure sensuality.
From the new EDT, expect top notes of grapefruit, pineapple, mandarin, and star anise, followed by middle notes of sage, rosemary, and violet leaf. At its deep olfactory heart are base notes of musk, vanilla, ambrox, and wood. One or two blasts and you're ready to start your day…or your night.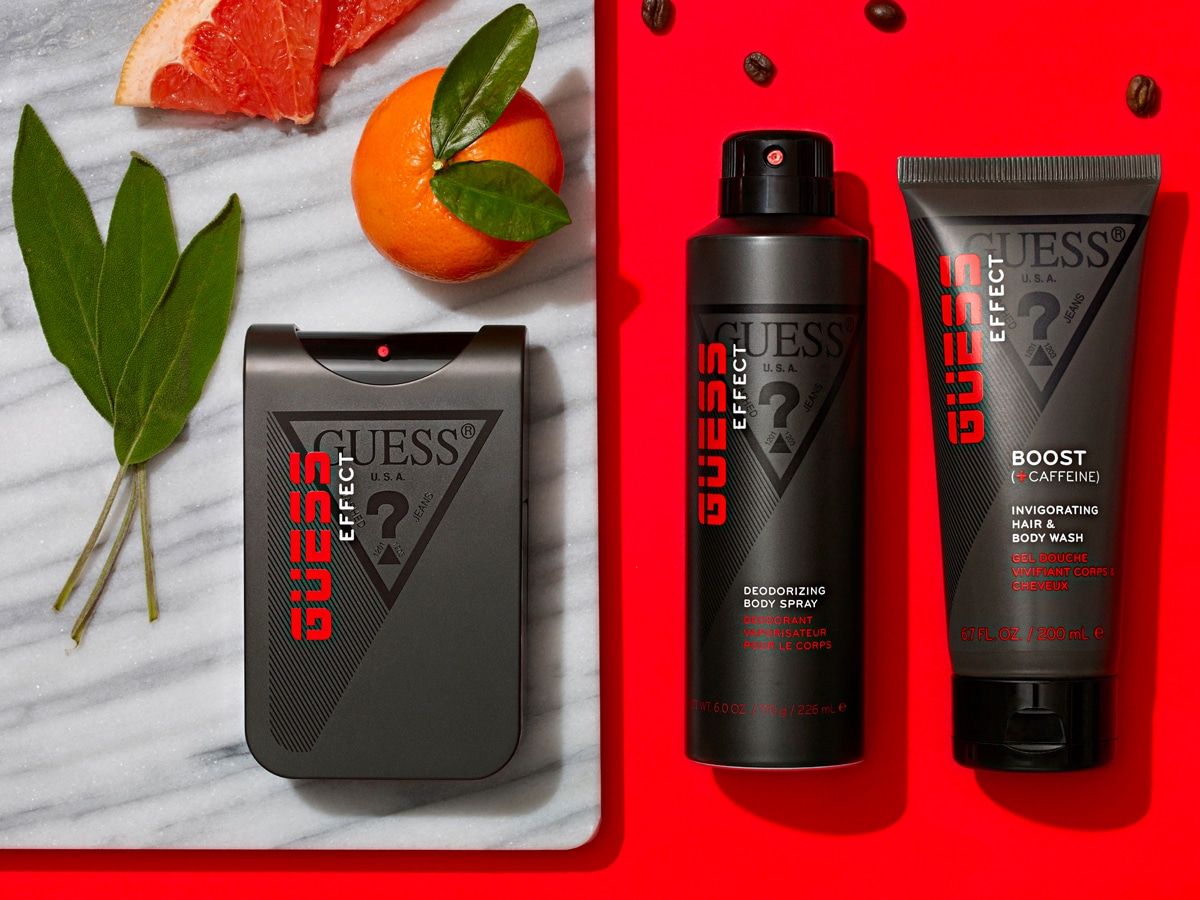 2. The Hair and Body EFFECT
If you know anything about hair and skin care, then you know that absolute nourishment is everything. That's why more and more men are taking up a daily grooming routine, which starts with literal hydration. Pour yourself a big glass of water, chug it down, and then get busy with the following products:
BOOST (+ Caffeine) Invigorating Hair & Body Wash
The first and most essential step of any quality routine, this multi-tasking product comes bolstered by antioxidant-rich caffeine. That and other nourishing ingredients help soothe, energise, and invigorate your skin.
Deodorizing Body Spray
Featuring the same masculine scent of GUESS Effect EDT, this signature spray delivers all-day freshness for proactive men. It keeps pace with your adventurous lifestyle and that's exactly the point.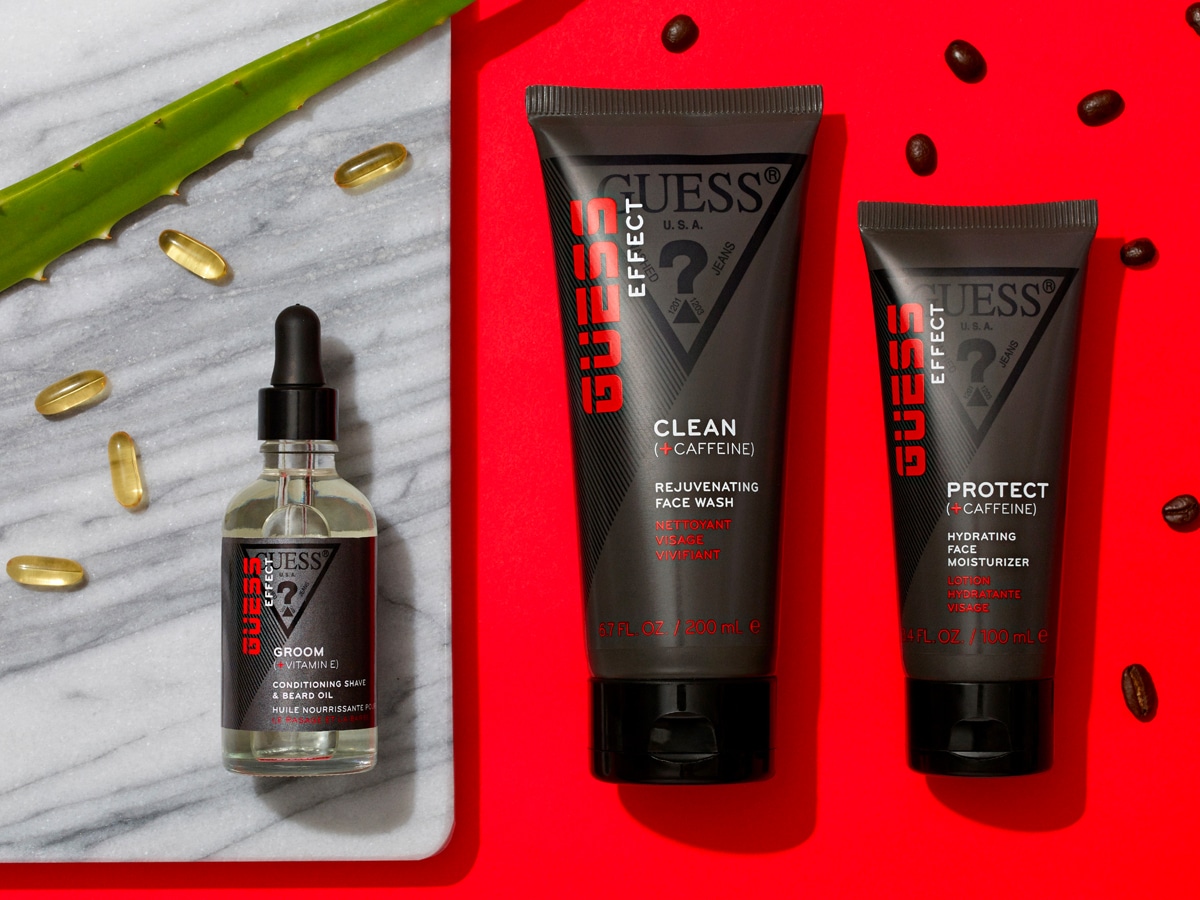 3. The Face EFFECT
When it comes to grooming, your face may very well be your most important asset. Here's how to start sharp and stay clean:
CLEAN (+ Caffeine) Rejuvenating Face Wash
The perfect way to start or finish your day, this high-performance face wash tackles oil, sweat, and other environmental impurities.
PROTECT (+ Caffeine) Hydrating Face Moisturizer
Through the power of caffeine comes energy, hydration, and protection for your skin. Don't enter the bathroom without it.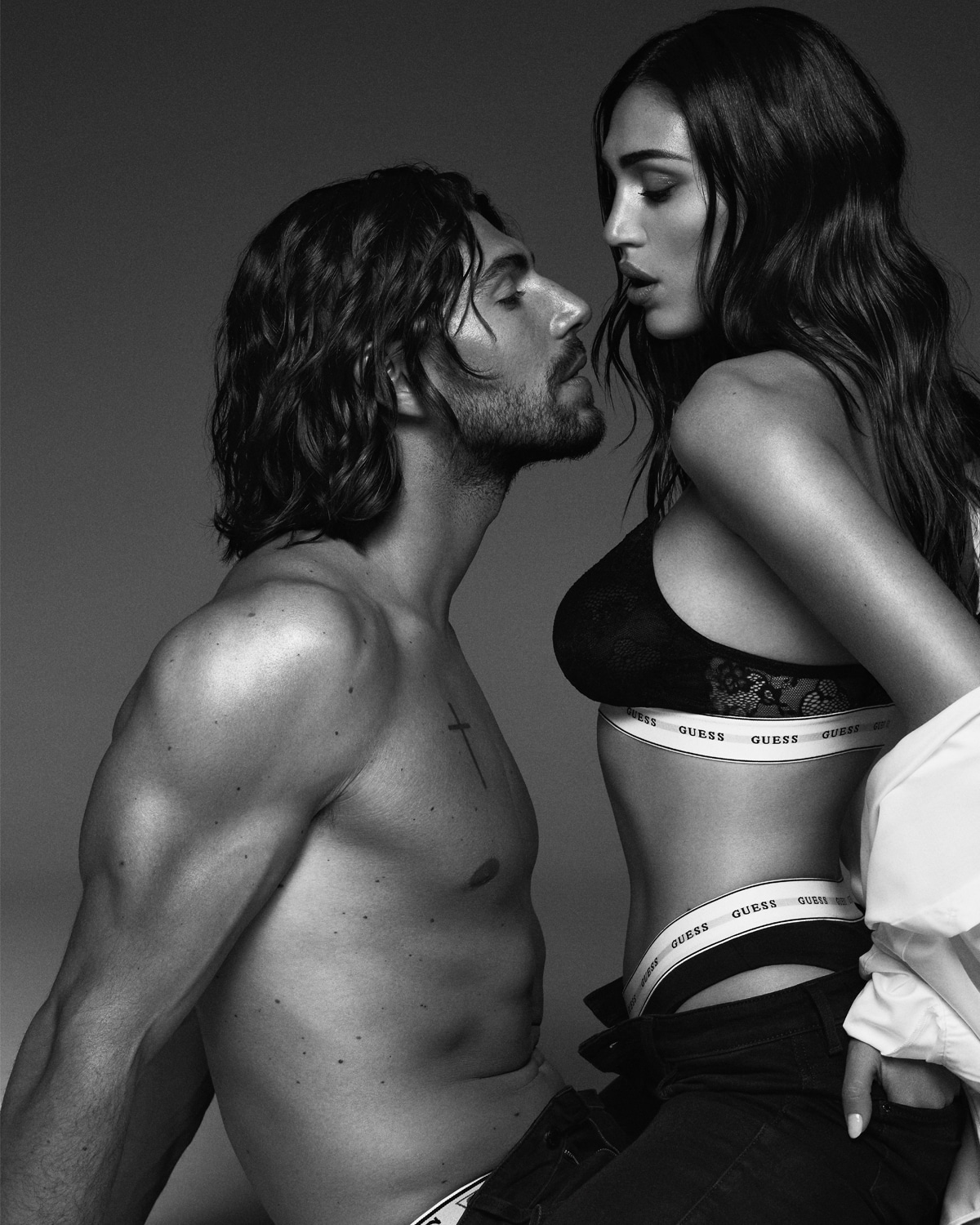 GUESS EFFECT
You're either grooming or your losing these days and GUESS has mastered the process with EFFECT. Their new EDT fragrance is equal parts sporty and sensual and also quite affordable. Then we have the brand's latest hair, body, and face essentials, which likewise go big on masculinity without losing their sexy edge. If you're the kind of man who lives life to the fullest, this range is definitely for you.