Father's Day Gift Guide 2020 – The Booze Hound
It's almost Father's Day here in Australia and there's a good chance your dad likes to get his drink on. Maybe it's a couple of drams at the end of a long day or maybe he goes full weekend warrior with his closest mates. Whatever the case, you have plenty of great gifts to choose from, including high-quality spirits, glassware sets, and pro-grade accessories. Grab a nice bottle of wine or whisky for Dad and one for yourself while you're at it. After all, sons and daughters can be booze-hounds, too.
Note: Father's Day in Australia is on the 1st Sunday of September which is a different day to the USA and UK which is on the 3rd Sunday of June, but it doesn't mean you can't still shop the gift ideas listed below!
You'll also like:
Father's Day Gift Guide 2020 – The Corporate Dad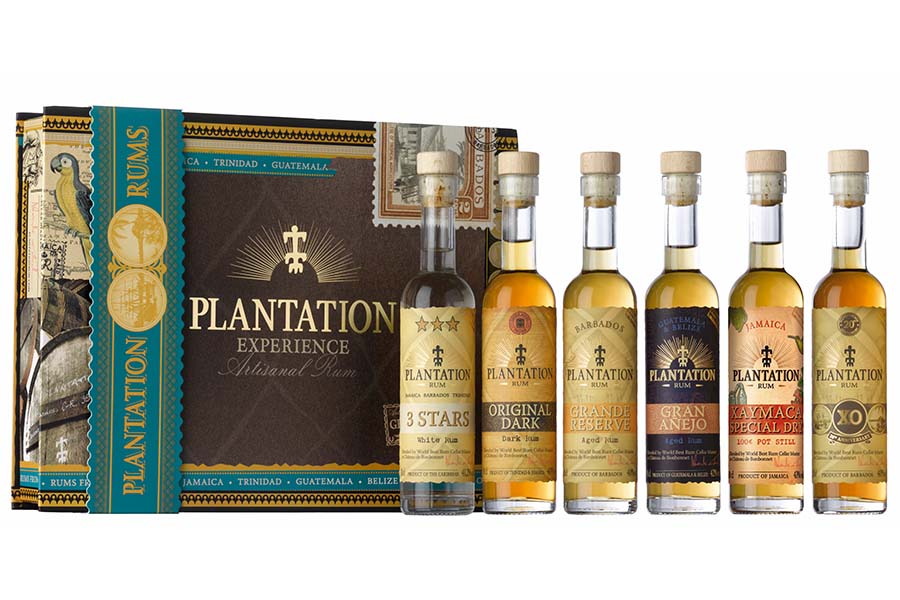 Plantation Rum Experience Pack
In Partnership with Plantation Rum.
Plantation Rum comes to us from award-winning Master Blender Alexandre Gabriel. A committed perfectionist, Gabriel journeyed throughout the Caribbean in search of only the best rums before launching the brand. In 2017, he and his team fulfilled their wildest dreams with the acquisition of the West Indies Rum Distillery in Barbados and one-third of National Rum of Jamaica, which owns two popular distilleries. That gave them access to some of the world's most coveted equipment, including the rare and historic 'Vulcan' still.
The end result is an ever-growing range of signature rums, including expert blends, classic vintages, and even some single cask selections. Not to be confused with your standard mixer, Plantation Rum can be sipped neat or on the rocks like a fine single malt. On the other hand, don't let that stop you from using it to whip up a tasty daiquiri or piña colada.
Not sure where to start? Fret not because the brand has you covered by way of an awesome Experience Pack. Featuring six mini-bottles of different expressions, it sends your taste buds on a Caribbean tour of their own. See which one you or your dad likes best and then snag a whole bottle. This is an offer too good for any booze-hound to refuse.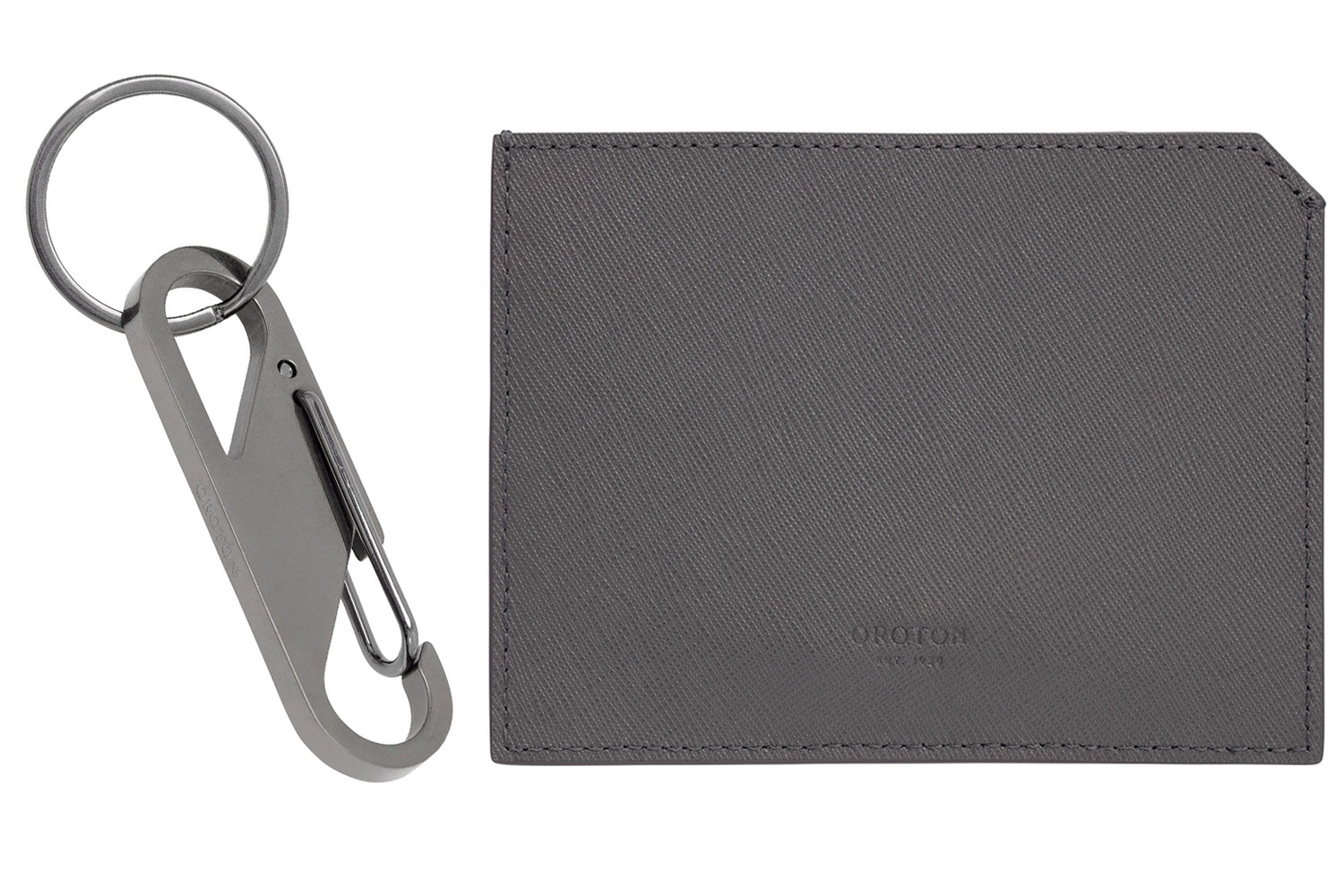 Oroton Bottle Opener Keyring & Eton Wallet
In Partnership with Oroton.
Dad's not popping bottles in style if he's not using the Theo Bottle Opener Keyring from Oroton, i.e. Australia's oldest luxury fashion brand. Crafted from high-grade stainless steel, it features carabiner closure and a split ring for keys. Sleek, compact, and functional, it cranks up the quality dial on EDC.
But why stop there? Check out Oroton's capsule collection this Father's Day and you'll uncover a host of stunning accessories. That includes the premium Eton 6 Card Sleeve, which comes in four separate colours and employs a top-grade combination of saffiano and smooth leather. That's joined by polyester twill lining and a beautifully subtle embossed logo. More than a slim and sophisticated way to hold your essentials, this thing is practically a minimalist work of art.
Again, it's all part of Oroton's capsule collection, where you'll find top-shelf materials and designs. No matter what you get Dad, he'll be delighted. The best part? You can get up to 25% off for a limited time.
Buy the Theo Bottle Opener Buy the Eton 6 Card Sleeve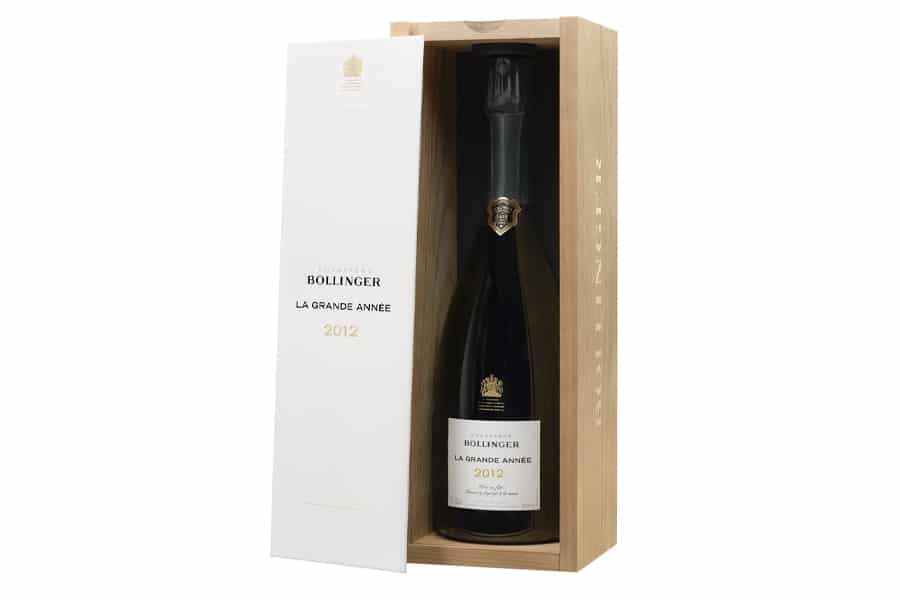 Bollinger La Grande Année 2012
In partnership with Bollinger.
If there is one day of the year where dad deserves a little luxury, it's Father's Day. For lovers of bubbles, La Grande Année is the pinnacle of Bollinger's house style and an expression of the traditional craftsmanship upheld for centuries. Produced only in the very best years, La Grande Année is sourced entirely from Grand Cru and Premier Cru vineyard sites in Champagne, making this drop the real deal. In fact, La Grande Année is a completely new release for this year and the first prestige cuvée to be released since the sell-out 2008 vintage. Gaining complexity and richness from its long ageing on lees, this 2012 vintage from Bollinger is among the very best in champagne exports and a worthy addition to any wine aficionado's collection. Take, for instance, 007.
Bollinger's most famous fan has been a long-serving advocate for the Champagne House since 1979's Moonraker. With an understated charm on the palate and great persistence, you could argue that La Grande Année is a true reflection of Bond himself. Refined and sophisticated, this is the sublime celebration dad has been waiting for, but would you expect any less from Bollinger? The heritage winemaker has been crafting world-renowned Champagne since 1829 and remains family-owned to this day. – AUD$250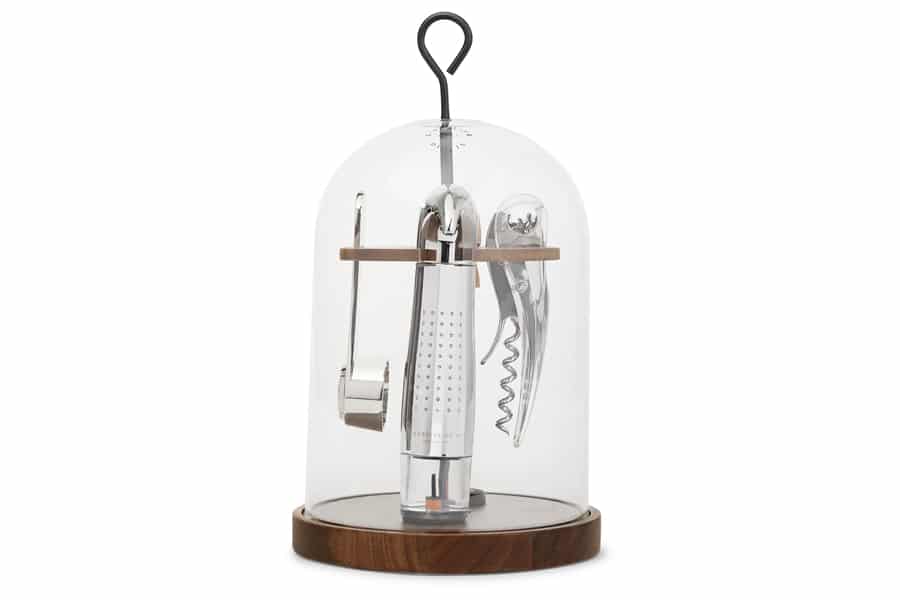 L'Atelier du Vin Le Globe Glass and Walnut Wine Set
Dad might have himself the fancy bottles of wine, but does he have the elegant accessories to go with them? Enter this luxurious accessory set from L'Atelier du Vin. Encased under a removable glass dome atop a base of walnut and steel, it features a professional-grade corkscrew, wine sealer (with three stoppers), cork opener, and stopper cork. Even when not in use, the set functions as an eye-catching display piece.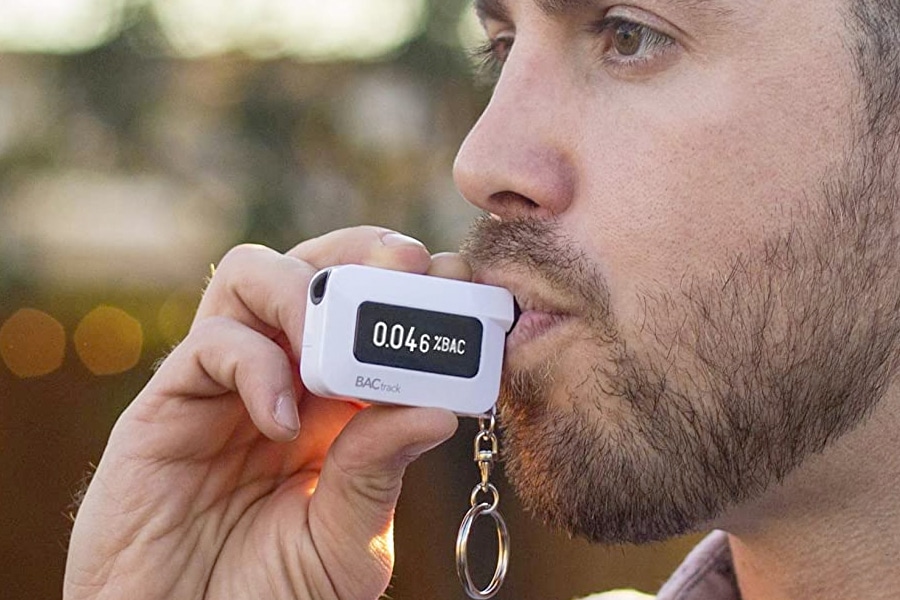 BacTrack Keyring Breathalizer
Here's one thing no booze-loving Aussie should be without. Powered by a patented sensor, the BacTrack Keyring Breathalizer can estimate your blood-alcohol level (BAC) with professional accuracy. Not only that, but it knows when your BAC will go back down to 0.000%. Oh, and did we mention that the adjoining app can call an Uber on your behalf? Let's keep Dad safe, sound, and responsible this Father's Day. – AU$109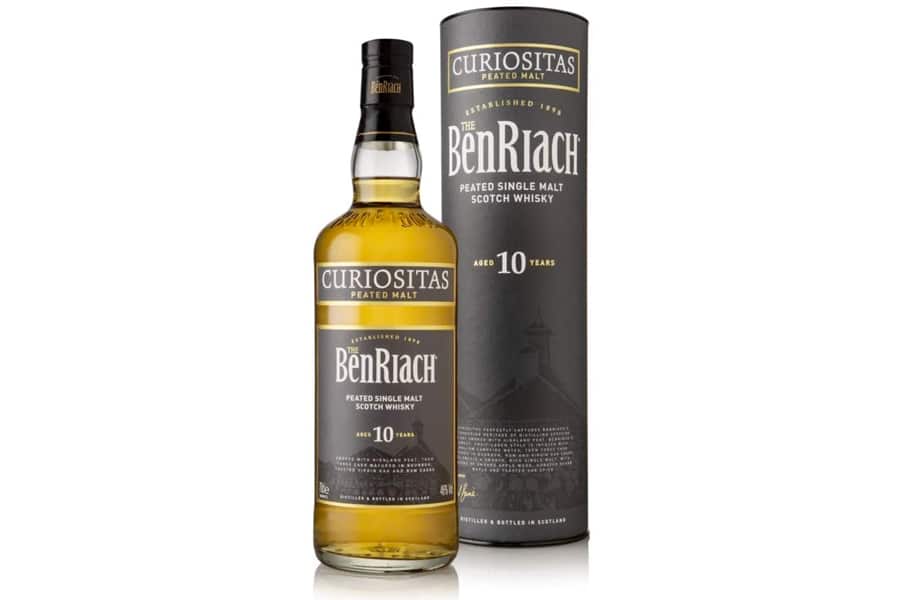 BenRiach Curiositas 10-Year-Old Peated Single Malt Scotch
If your father fancies himself a peaty dram, we have just the bottle for him. It hails from Speyside distillery BenRiach and brings forth a bounty of exquisite flavours. In addition to sweet smoke, he can expect luscious notes of vanilla, grass, and grain. While technically aged for 10 years, each sip is over 100 years in the making. That's just the kind of experience this brand brings to the table. Cheers! – AU$94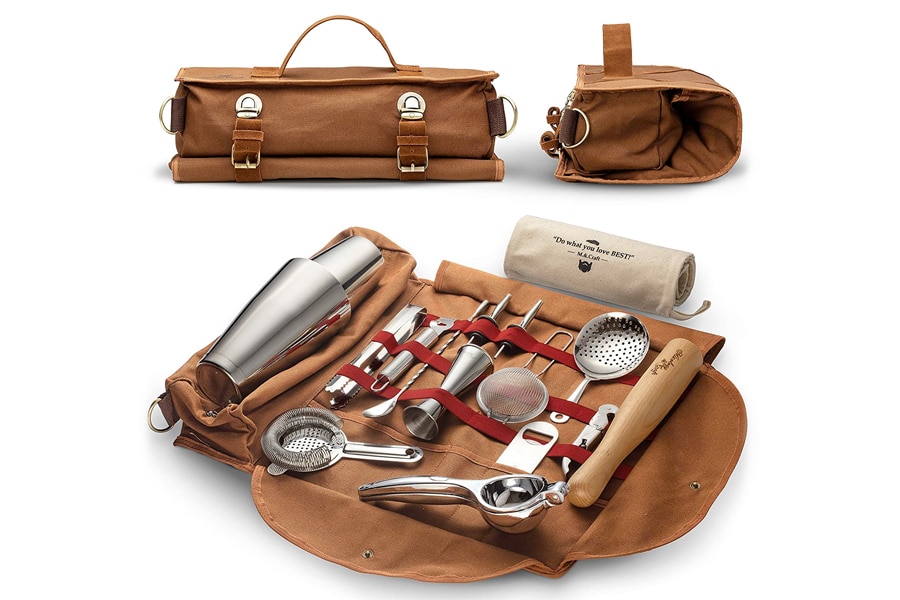 Bartender Kit With Leather Carry Bag
Does your dad mix like a master and pour like a pro? If so, behold this epic bartender kit. Consisting of 17 pro-grade tools and a hand-crafted leather tote bag, it has everything he needs to bring out his inner mixologist. The only thing missing is the booze and if you need help in that department, scroll up and click. You're welcome. – AU$210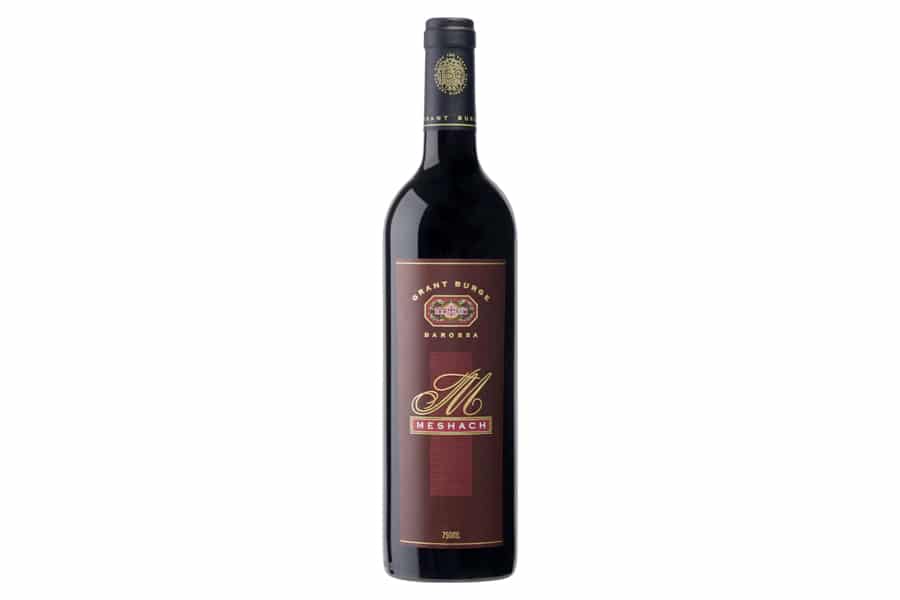 Grant Burge Meshach Shiraz
From Australia's own Barossa Valley comes this dry and full-bodied Shiraz. Named for Grant Burge's own grandfather—who helped launch the vineyard—it's sourced from seriously old grapevines. And when we say "seriously old," we're talking nearly 100 years. Every sip blends notes of chocolate, spice, and red currant to perfection. – AU$160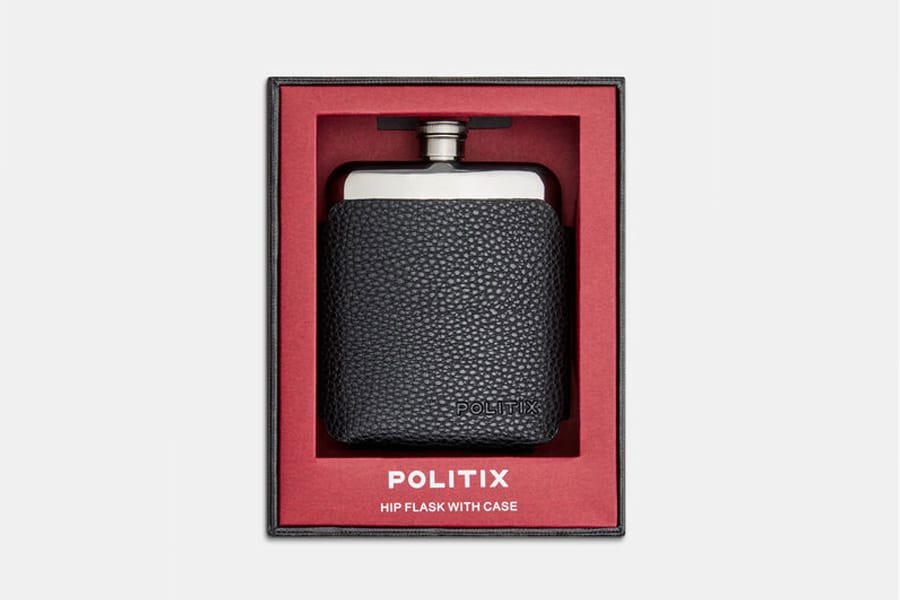 Politix Flask
The gift that keeps on giving. A flask is an everyday essential for the modern man and you can't get much better than this one from Politix. Coming with a sleek leather case wrapped up in a designer gift box, the Politix flask is sure to make you a winner on Father's Day. Hot tip: if you want to make the present even more personal, get the flask engraved. – AU$69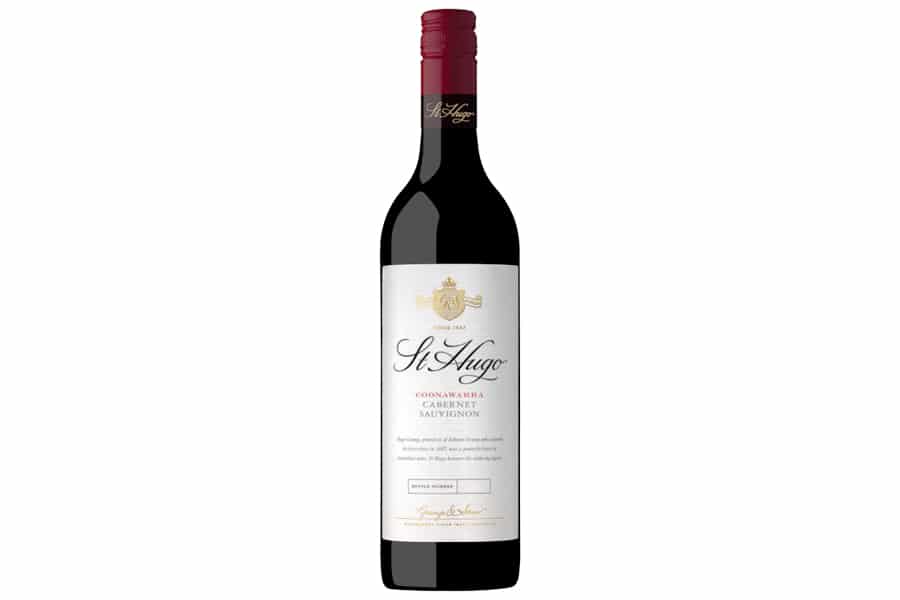 St Hugo Cabernet Sauvignon
For the next stop on our wine tour, we present this acclaimed Coonawarra Cab. Sourced from the region's very best sites, it delivers robust aromas of mint and blackcurrant. Take a sip and let the silky textures roll over your palate on a wave of fruit, toasty oak, and long tannins. This is full-bodied Australian red done right, with the reviews to prove it. – AU$40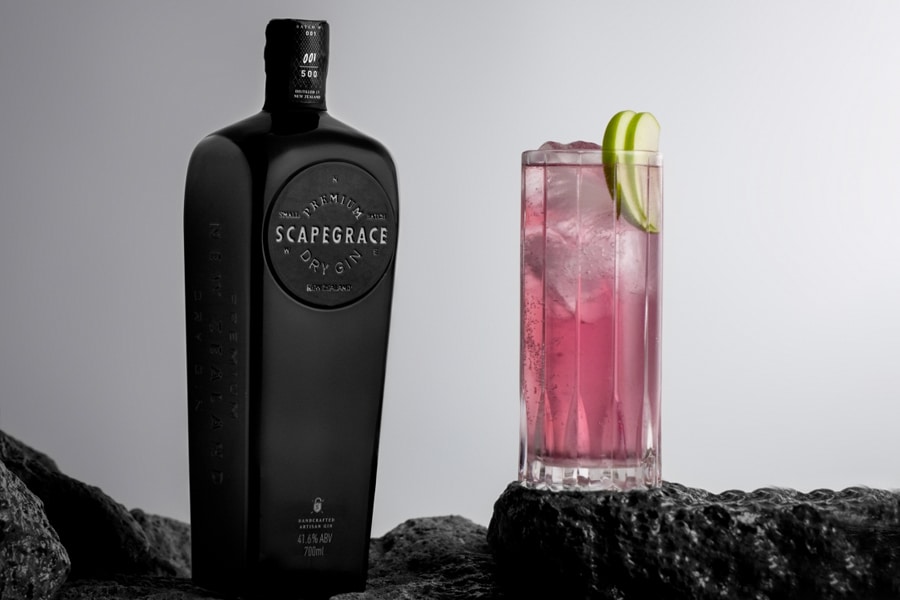 Scapegrace Black Gin
The world's first naturally black gin is also one of the world's best, hence its award for Best London Dry Gin at the 2018 International Spirits Awards. Using fresh botanicals and pure water from New Zealand's Southern Alps, it follows enticing aromas with exotic flavours. Sip it neat or use it as the base for your next craft cocktail. When it mixes with tonic, the spirit's colour takes on bright berry hues. What's there not to love? – AU$80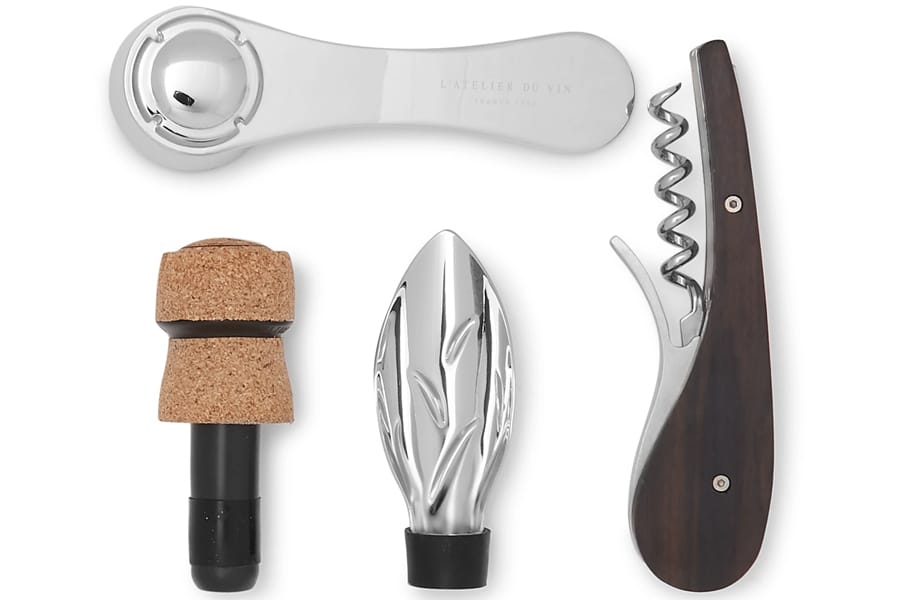 L'Atelier du Vin Cork Puller
L'Atelier du Vin is synonymous with luxury and their Oeno Collection 1 is top of the line. You don't have to be a wine or champagne expert to appreciate the handsome design and seamless usability of these accessories. In addition to a signature champagne cork opener, the set includes a fizz-preserving bubble cork, a wine-oxygenating pourer leaf, and a cork-extracting overture tool.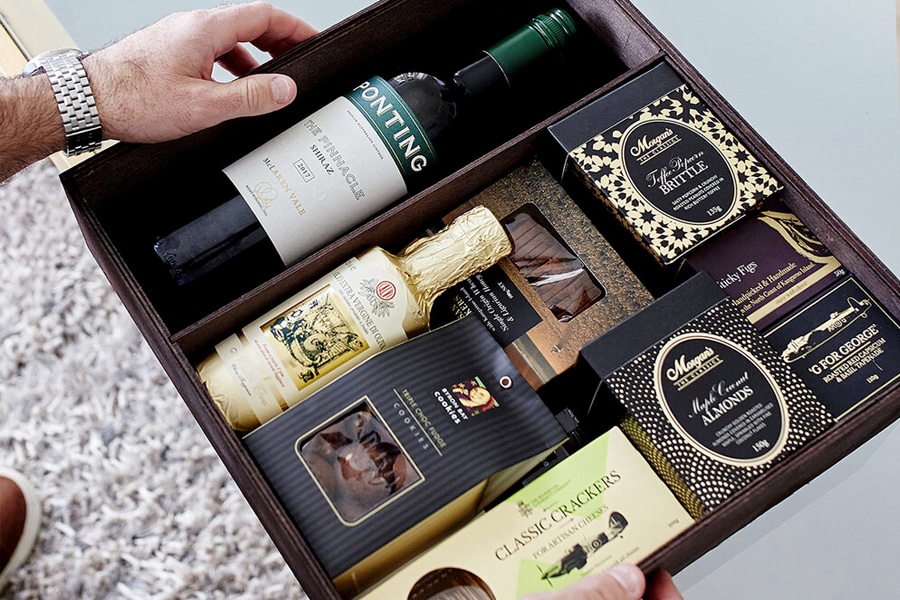 Ponting Wines x Hamper Emporium 'Close of Play' Hamper
Aussie cricketing legend Ricky Ponting and expert winemaker Ben Riggs teamed up to create the ultimate Father's Day gift pack. Named for cricket's closing ritual, it features a bottle of premium Cabernet Sauvignon along with assorted gourmet bites. From the cab, expect silky texture, supreme balance, rich notes of red berry, and hints of mint and clove. The food is likewise delicious. If you don't want to overthink the whole gift-giving process, your journey ends here. – AU$149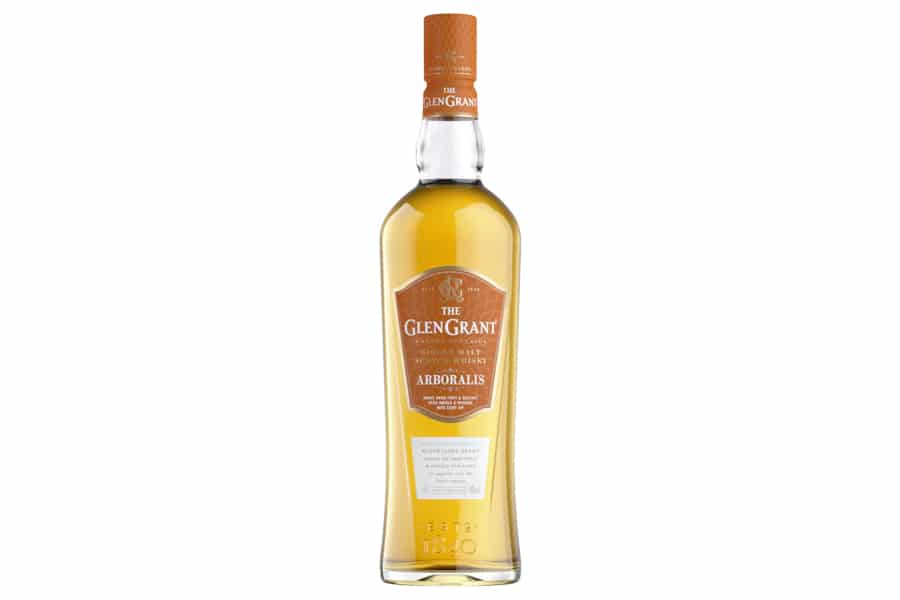 The Glen Grant Arboralis
Aged in ex-bourbon and Spanish Sherry oak casks, The Glen Grant Arboralis imparts golden colour and classic Speyside taste. Arboralis translates to "light from within the trees" and it pays direct tribute to the casks, which sit under the shade of tall trees in the distillery's Victorian Gardens. Aromas of fruit and honey give way to flavours of creamy toffee and pear. At the finish come long and delicate blasts of subtle spice. – AU$56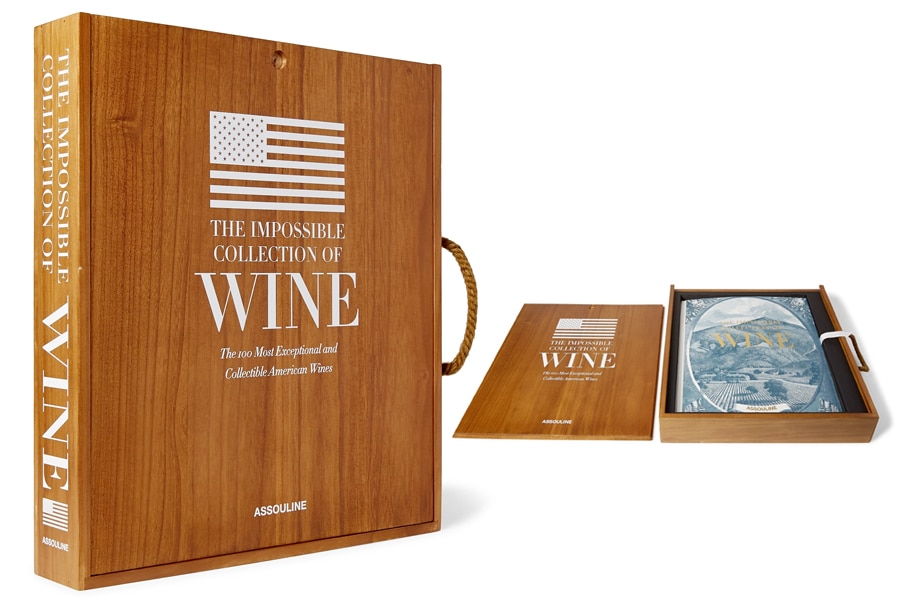 American Wine: The Impossible Collection
If Dad is a true oenophile, he goes well beyond the bottle or glass in his pursuit of experience and knowledge. As such, he'll adore this limited edition hardcover book by 2004's Sommelier of the World, Mr Enrico Bernado. Hand-bound and housed inside a wooden wine box, it celebrates the history of American winemaking from 1955 to 2016. Act quickly because this book is selling out fast, as in there's only one left.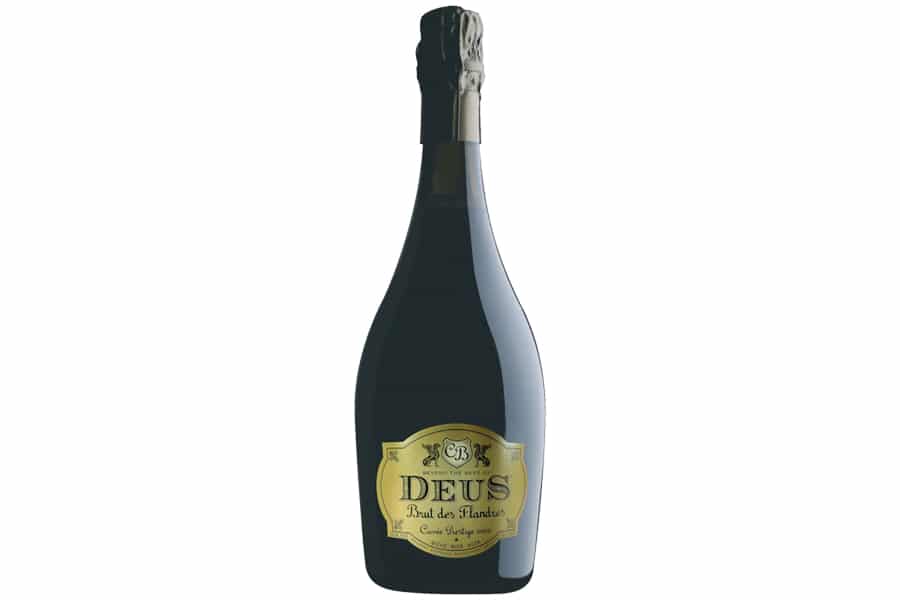 Deus Brut des Flandres "Champagne" Beer
This marriage of beer and sparkling wine is everything you want it to be. Chock full of flavour and aroma, Brut des Flandres measures in at 11.5% ABV and makes for the perfect aperitif or celebratory beverage. Plus, it comes from Belgium, where they know a thing or two about strong beer. To think, it's created with just water, yeast, malt, and hops. Purity be thy name! – AU$43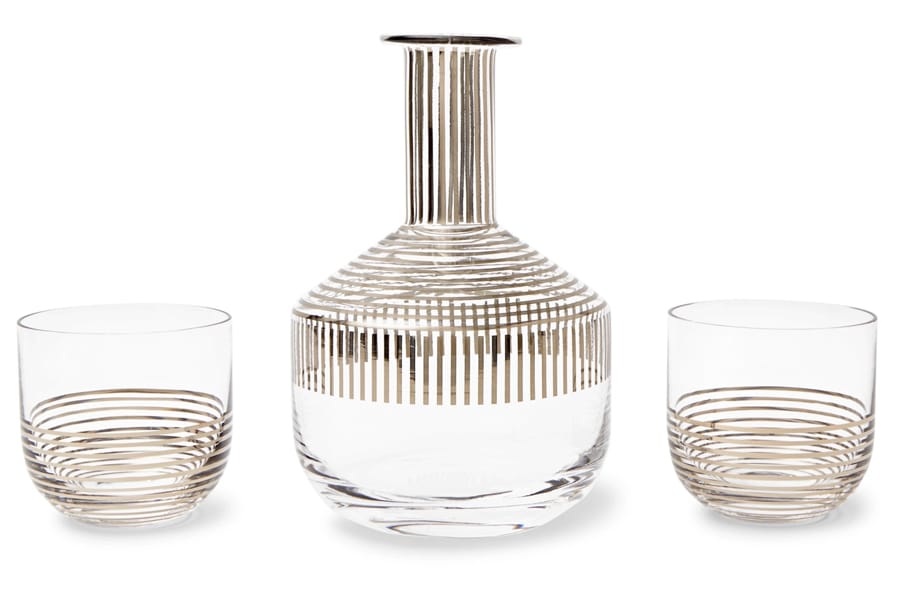 Tom Dixon Tank Striped Whisky Set
This exclusive glassware set has been scientifically designed so as not to spill a single drop of whisky. It's also a masterpiece of detail, with hand-applied platinum decals that absorb light from every angle. Included in the set are a decanter, stopper, and two glasses. This is a product fit for a master booze-hound and there's only one left so get on it.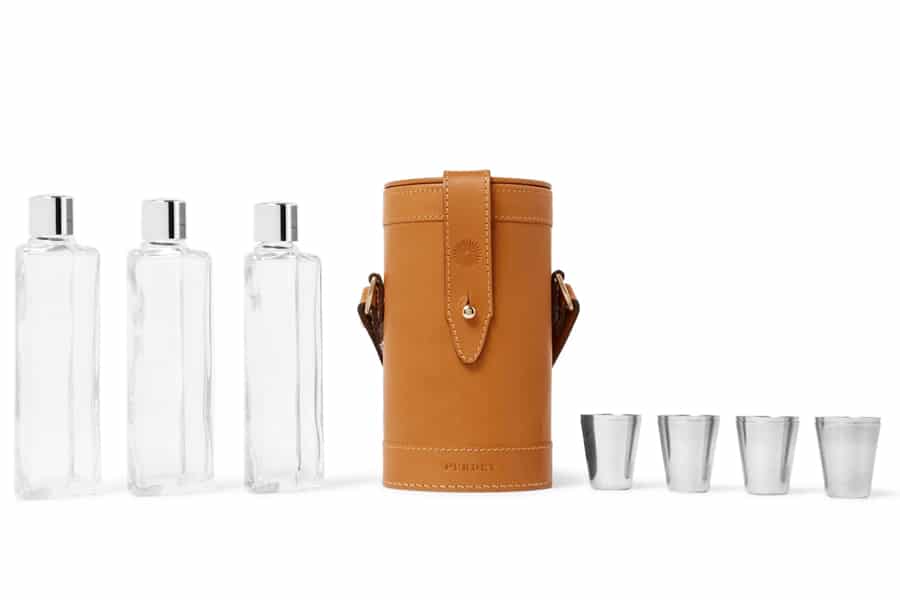 Purdey Leather & Glass Flask Set
The name is Purdey and the products definitely follow suit. For proof of their "purdiness," look no further than this high-quality flask set. Open the smooth case of tan leather to find not one, but three screw-top crystal flasks. Eight stackable silver-tone cups are also part of the package and each one features the brand's signature emblem. Dad's wilderness retreats have just been upgraded.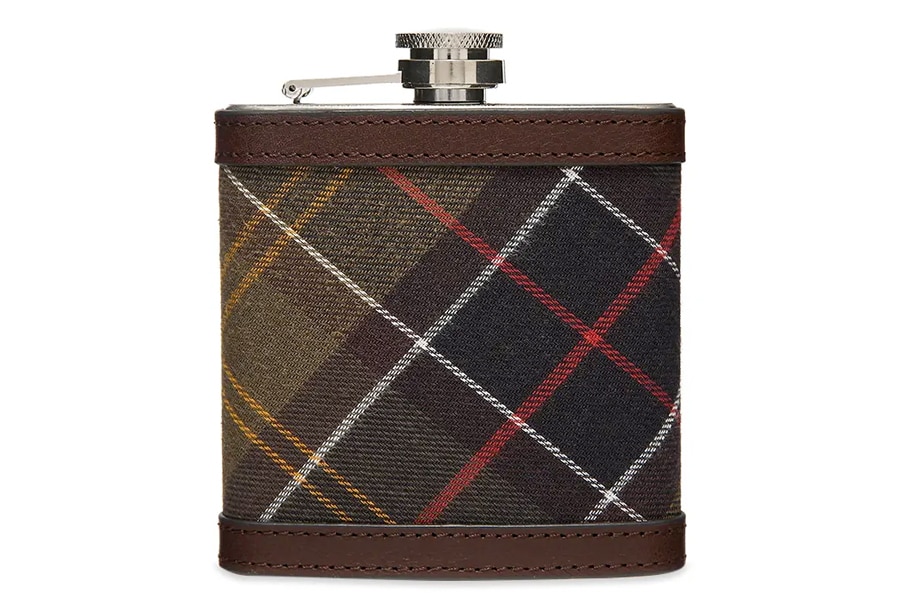 Barbour Hip Flask
Should your dad be more of a "hip flask" kind of guy, you can still get him something special. That brings us to this stainless steel beauty from Barbour, which features a signature tartan pattern and touches of rugged leather. It's a man's flask and a stylish one at that. – AU$65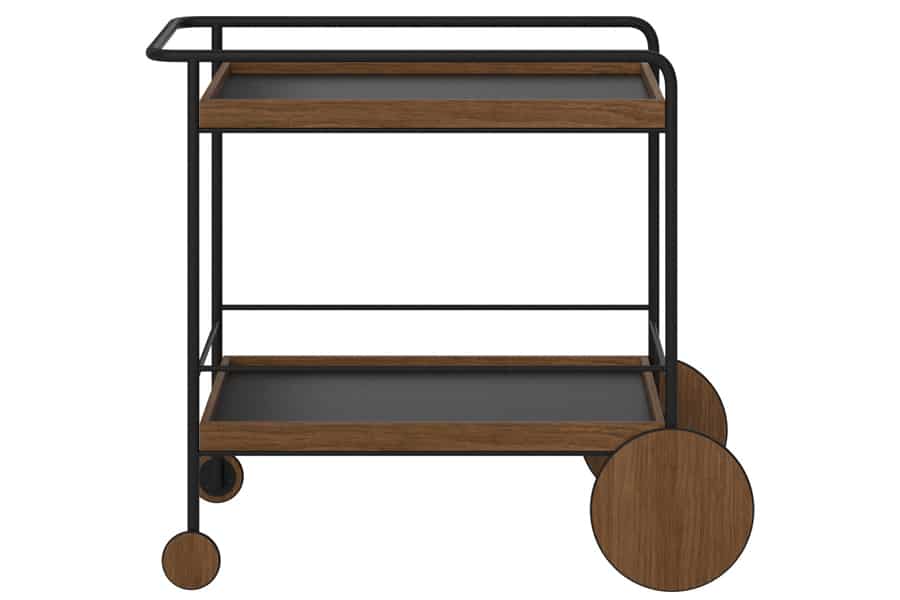 BoConcept Sydney Trolley Bar Cart
Ideal for basements and man caves, the Sydney Trolley Bar Cart delivers quality at every turn. As either a home for Dad's booze or a decorative piece, it breathes new life into any modern setting. Choose between oak and walnut veneers and help Dad fill it up with choice bottles. You did good, son. You did good. – AU$1449
You'll also like:
Father's Day Gift Guide 2020 – The Music Lover
Father's Day Gift Guide 2020 – The Gamer
Father's Day Gift Guide 2020 – The Outdoorsman
Father's Day Gift Guide 2020 – The Watch Lover
View all of our 2020 Father's Day Gift Guides