Summer is underway here in Australia and it's time to relax, unwind, and quench your palate. If you're looking for something a little different than the standard alcoholic beverage, we have just the drink for you. It goes by the name of Hotel Starlino and consists of three unique Italian apéritifs: a pink grapefruit-infused Rosé Aperitivo, luscious Orange Aperitivo, and subtly spiced Rosso Vermouth. These delicious spirits have just arrived on native soil and they're already making waves amongst local Aussies, who love the versatility and freshness of flavour. Use one as the base for your next basic spritz or classic cocktail or simply pour over rocks and enjoy. There's really no wrong way to relish these relaxing sippers!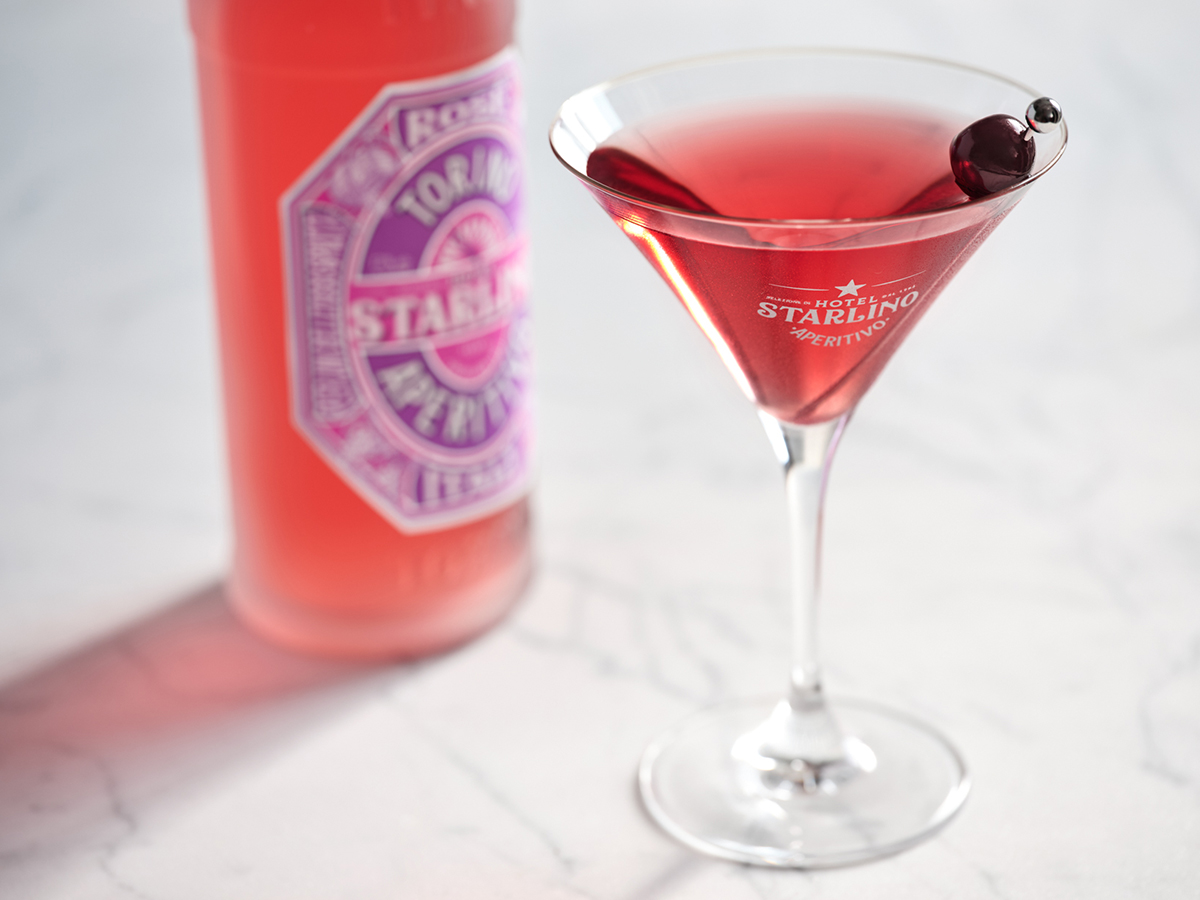 What is an Apéritif?
Popularised in countries such as Italy and France, an apéritif is an alcoholic beverage that's typically served before a meal or with hors d'oeuvres so as to stimulate the appetite. Many have also been reported to aid with digestion, which is why examples such as vermouth double as digestifs, being commonly consumed after the meal is over.
Apéritifs date as far back as the 5th century though they didn't become widespread until the 19th century. Nowadays, this category of spirits is broader than ever before and enjoyed the whole world over, either on their own or as an ingredient in a spritz or cocktail.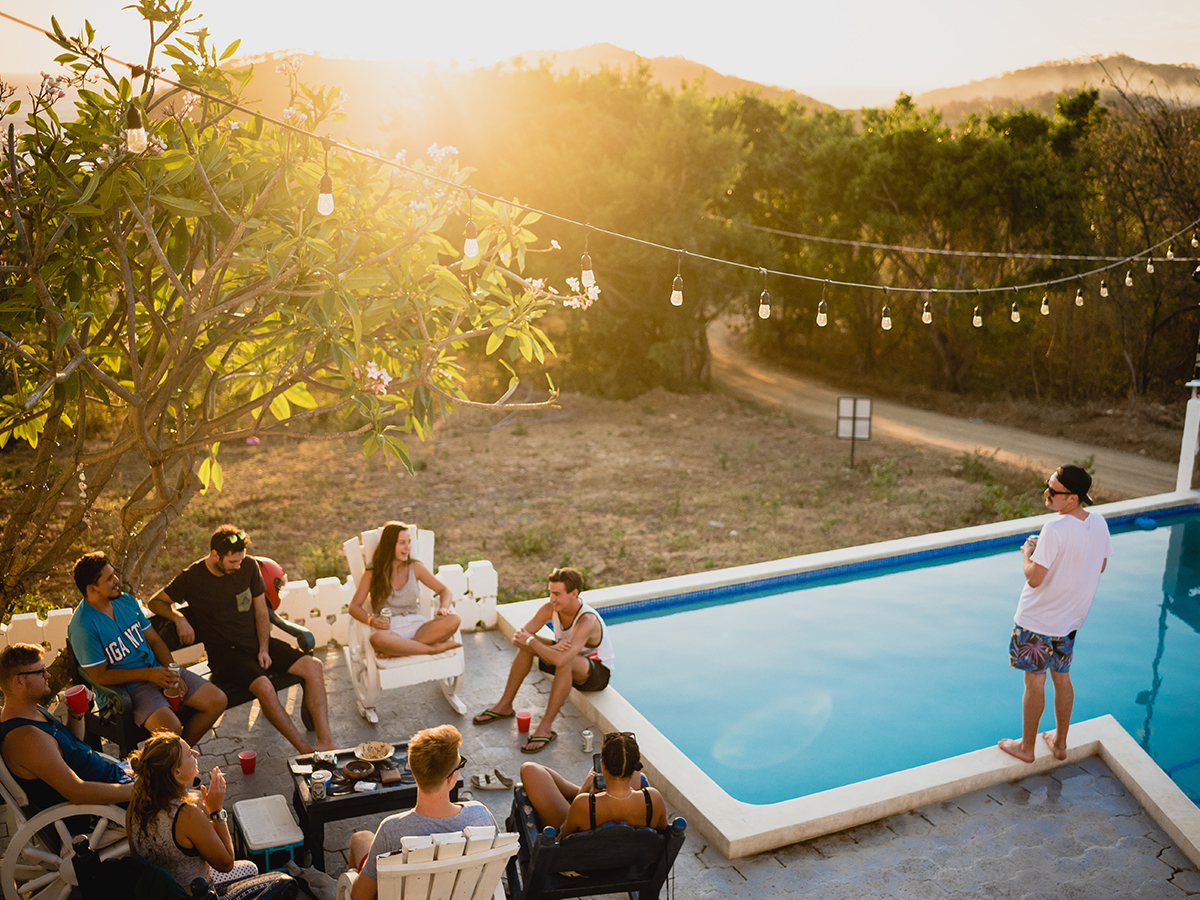 Meet Hotel Starlino
With its aromatised wine base and natural fruit infusions, the Hotel Starlino range is the perfect base for a summertime spritz with tonic or prosecco and soda. You can also use one to create a lip-smacking cocktail or simply enjoy it on the rocks, making for the perfect beverage for aperitivo hour. Sip one before a meal or feel free to pair it with tasty Italian appetisers like prosciutto, cheese and mixed olives. Buon appetito!
The current line features the following different but equally delicious flavours: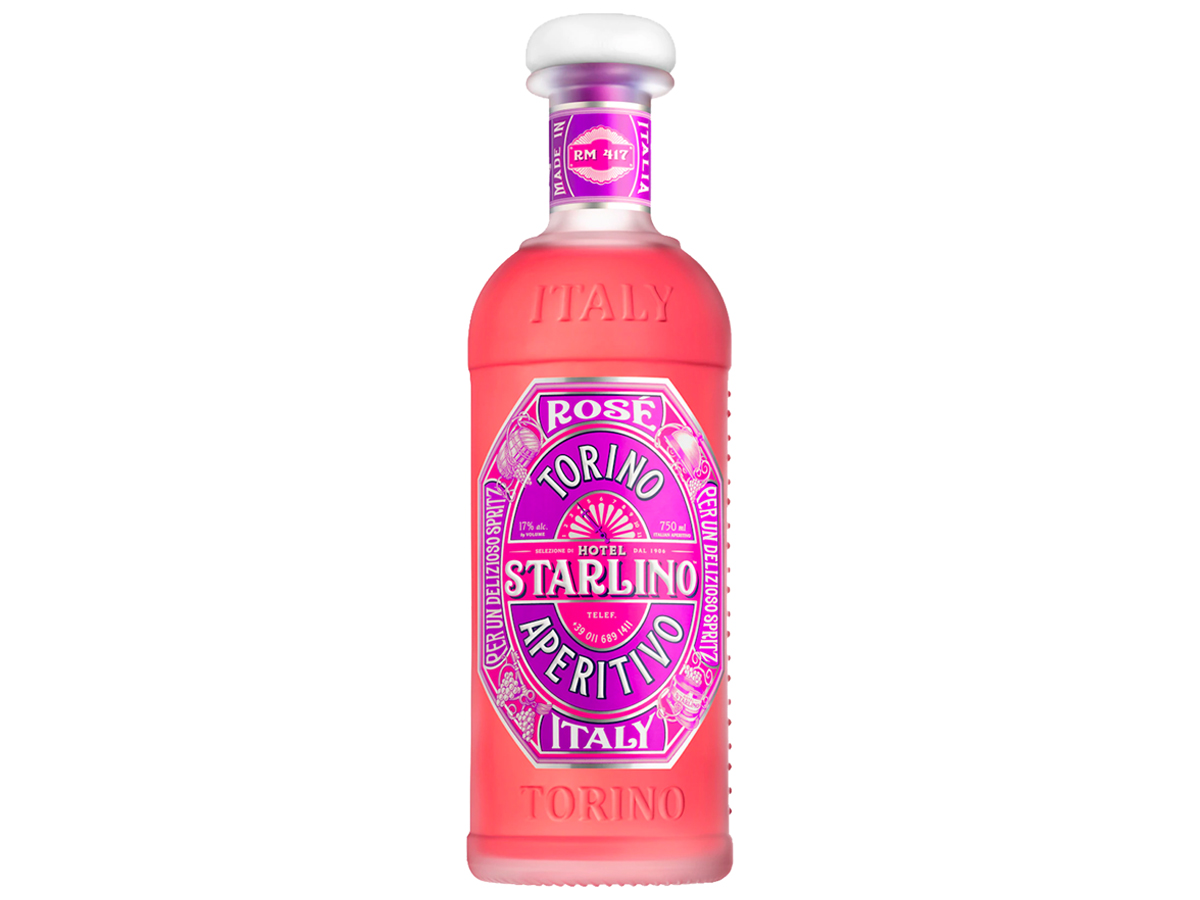 1. Hotel Starlino Rosé Aperitivo
Every bit as zesty as it looks, this pink apéritif blends Italian pink grapefruit with lemon, orange, and bittersweet botanicals. Its impeccable flavour profile unravels in layers of light plum, cherry, and pink grapefruit, with hints of rosé petal. Try it with a splash of tonic and a pink grapefruit garnish for a gloriously refreshing experience.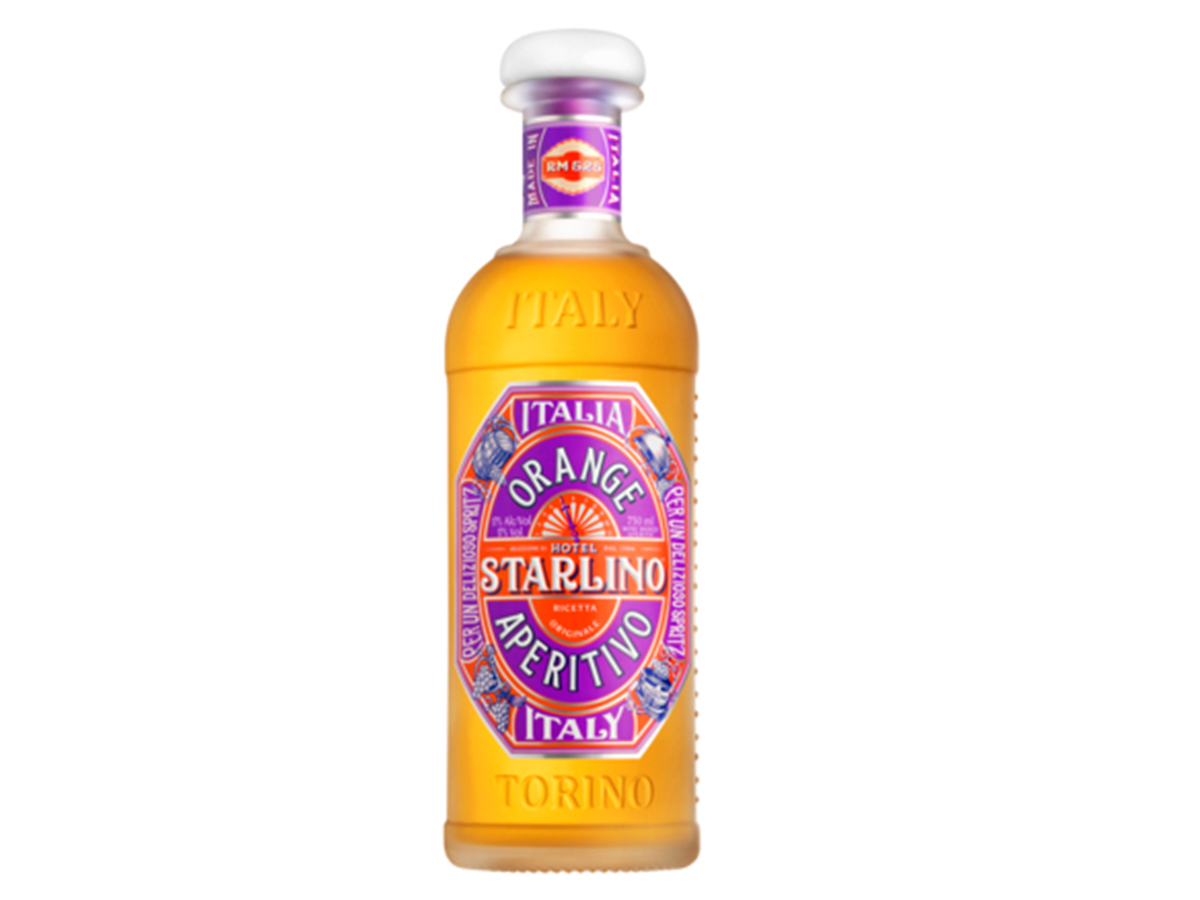 2. Hotel Starlino Orange Aperitivo
Italian orange peel, lemon peel, and a blend of herbs and spices help bring this semi-dry apéritif to life. Tropical aromas give way to fruity and citrus-forward flavours within a full and vibrant botanical body. Yum. Try this one with prosecco and soda, plenty of ice and a slice of orange.
3. Hotel Rosso Vermouth Aperitivo
This exquisite red vermouth is crafted in the Italian tradition and then aged in Kentucky bourbon barrels. From this unique maturation process there comes a palpable tier of rich, warm, and spicy flavour. Your next unforgettable Manhattan or Negroni awaits!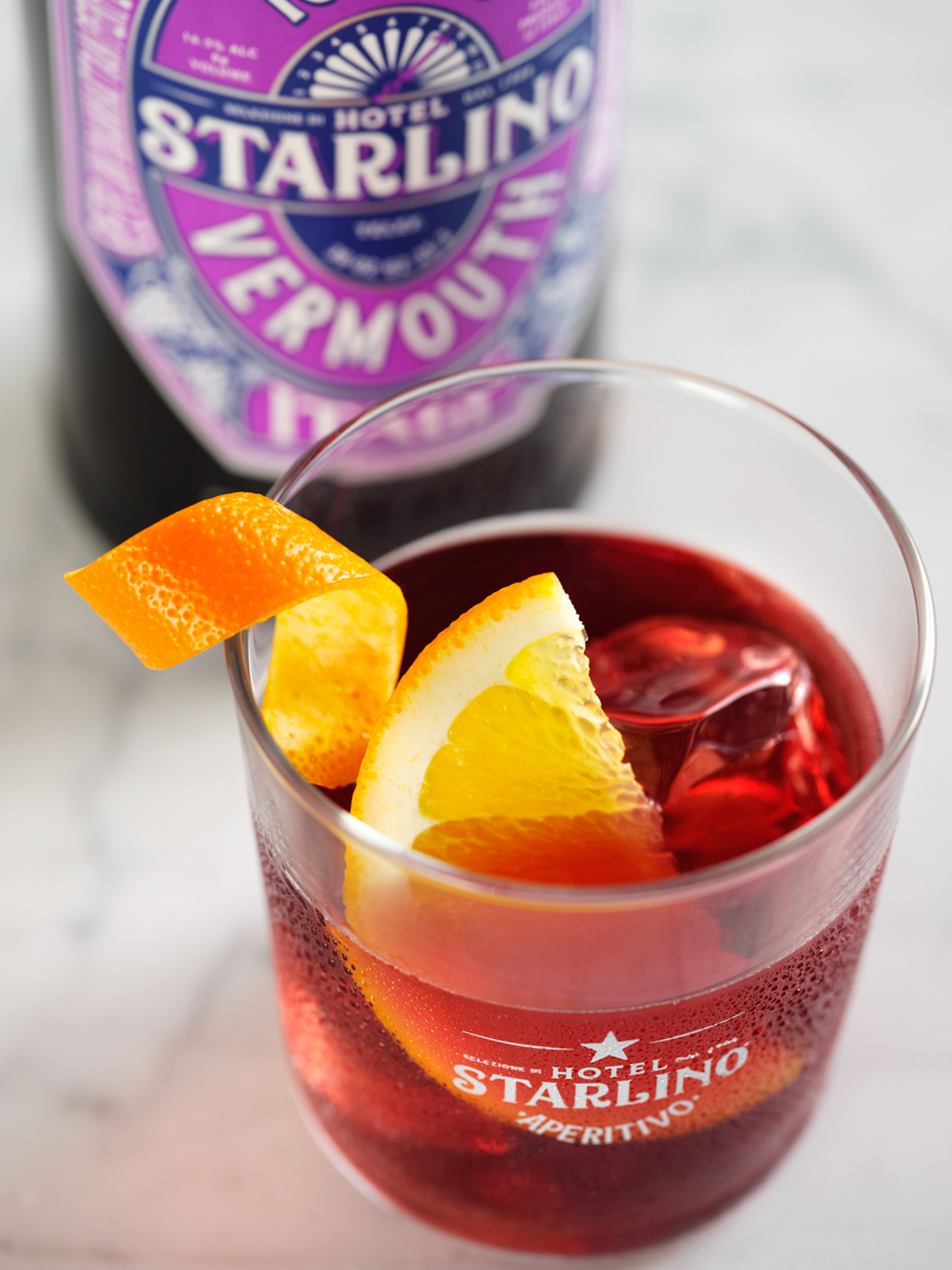 Hotel Starlino Cocktail Recipes
No stranger to good sipping, the Hotel Starlino team is delighted to share their favourite Starlino serves. Each one is effortless to make and guaranteed to deliver absolute refreshment during these hot summer days (and nights).
Apple Blossom Highball Aperitivo
Ingredients:
40ml Hotel Starlino Rosé
15ml Fresh Lime Juice
150ml Dry Apple Cider
Method
Mix Starlino Rosé with fresh lime juice and apple cider over ice in a tall glass. Garnish with apple and serve.
Orchard Citrus Highball Aperitivo
Ingredients:
45ml Hotel Starlino Orange
5ml Pomegranate Molasses
120ml Bitter Lemon
Method:
Mix Starlino Orange, molasses and bitter lemon in a tall glass over ice. Garnish with orange zest and some pomegranate seeds and serve.
"Hotel Starlino is a new generation of aperitifs which are fresh, bright and modern, evoking the relaxed elegance of Italian Aperitivo hour," said Karel "Papi" Reyes, Hotel Starlino Australian Ambassador. "It truly makes you feel like you're on holidays, and I can't wait for Australians to enjoy it with their loved ones this summer!"
The Hotel Starlino range is available to purchase at a suggested retail price of $35 through Dan Murphy's, Boozebud, Amazon Au, and Discerning Drinks Co.