So you only have 24-hours to spend in your favourite city? Time is clearly of the essence and you're going to need a device that has the power to help navigate your way around. That's not all though is it? You'll also need a professional quality camera to capture those special moments, a seamless user experience that takes some of the guesswork out of the equation, and finally, battery life that can last you the whole day. Sounds like a whole lot, right?
Well, we've done some digging to find a device that does it all – meet the Samsung Galaxy S22 Ultra.
You'll Need a Quality Camera
At the top of the list when packing for a trip is a top-quality camera. How else are you going to relive those memories, dinners, and tourist attractions without a device capable of capturing them all in professional quality? The saying goes that the best camera is the one in your pocket – otherwise known as your phone – and when it comes to travelling anywhere it's the best option for quick and easy snaps. On some occasions, it's about all you can fit in your luggage anyway!
Not all smartphone cameras are created equally and the Galaxy S22 Ultra received a hefty upgrade over its predecessor with a focus on software that increases quality during both day and night situations. These are the exact situations you'll encounter in the short 24-hours period you're working with, think – breakfast, lunch, dinner, and drinks with a few attractions thrown in for good measure – you'll want your camera to work well and often. Here's how Samsung has mastered it.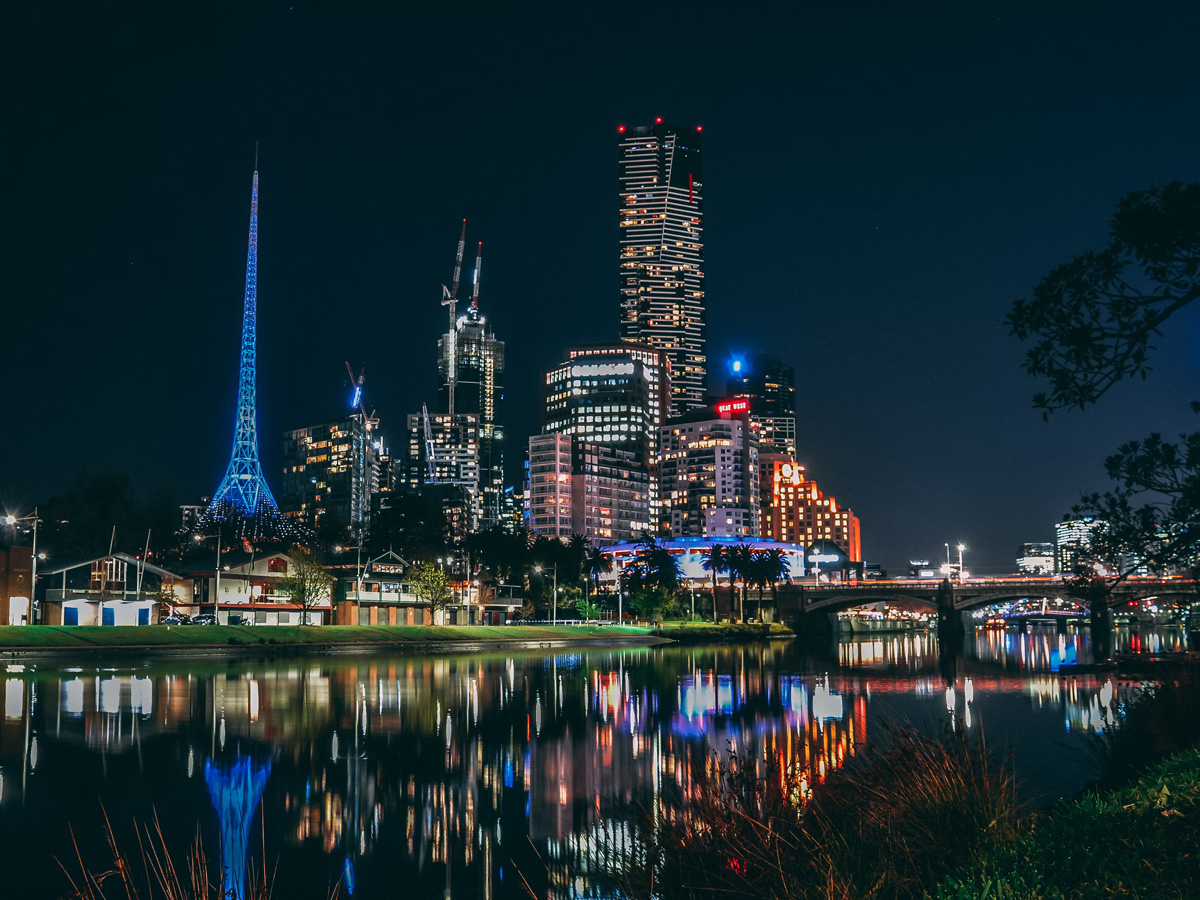 Night Time? No Worries
Featuring the largest pixel sensor Samsung has put in a smartphone, the low-light photography is where the Galaxy S22 Ultra shines. The scenarios are endless, think those speakeasy bars in Paris and London, those rough and tumble barbeque joints in Austin, Texas, or maybe you're just relaxing under the stars in the mountains of Kathmandu? The large-format sensor with new Nightography capabilities automatically chooses the ideal frame rate to capture as much light and detail as possible. This works in harmony with the Super Clear Glass lens (to reduce flare) and the new AI supported Portrait Mode.
Professionals will love the Expert RAW app for in-camera editing tools – including control over ISO, Shutter Speed, White Balance, and Manual Focus – it's a great feature to play with if you're looking to kill a few minutes in front of the Eiffel Tower, however, with the advanced AI you hardly need it. The specs are about as good as you'll find in a smartphone, did we mention the 108MP wide?!
| | |
| --- | --- |
| Ultra-wide | 12MP, F2.2, FOV 120° |
| Wide | 108MP, Dual Pixel AF, F1.8, FOV 85° |
| Telephoto 1 | 10MP, 3x Optical Zoom, F2.4, FOV 36° |
| Telephoto 2 | 10MP, 10x Optical Zoom, F4.9, FOV 11° |
| Front camera | 40MP, F2.2, FOV 80° |
Plenty of Performance
The Samsung Galaxy S22 Ultra will make the most of your time thanks to its new 4nm processor. A paring that offers one of the most advanced combinations of AI and ML processing capabilities on the market, this is merely just the start when it comes to outright performance. Here are some key features that will help you take advantage of the limited time you have.
Ultra-Fast Internet
All the performance in the world matters little if you're sitting there trying to find your way around your favourite city with slow internet and that's why Samsung has incorporated the latest 5G technology into the Galaxy S22 Ultra. Delivering lightning-fast internet when available and Wi-Fi 6E wireless capabilities when not, this smartphone has you covered for uploading large files to the cloud, social media, or sending to friends. The addition of Bluetooth v5.2 means fast wireless transfer between external devices that live in the Samsung Wearables range such as Galaxy Watch4 and Galaxy Buds2.
All-Day Battery Life
All-day battery life is merely the expectation in flagship smartphones today, however, the Galaxy S22 Ultra goes above and beyond with a system that can push the limits of performance all day long without hesitation. The new 4nm processor also helps conserve battery life and the Android 12 operating system will easily manage background data and app battery drain.
5000mAh battery.
More than a full day of use in a single full charge with typical usage.
45W super-fast wired charging.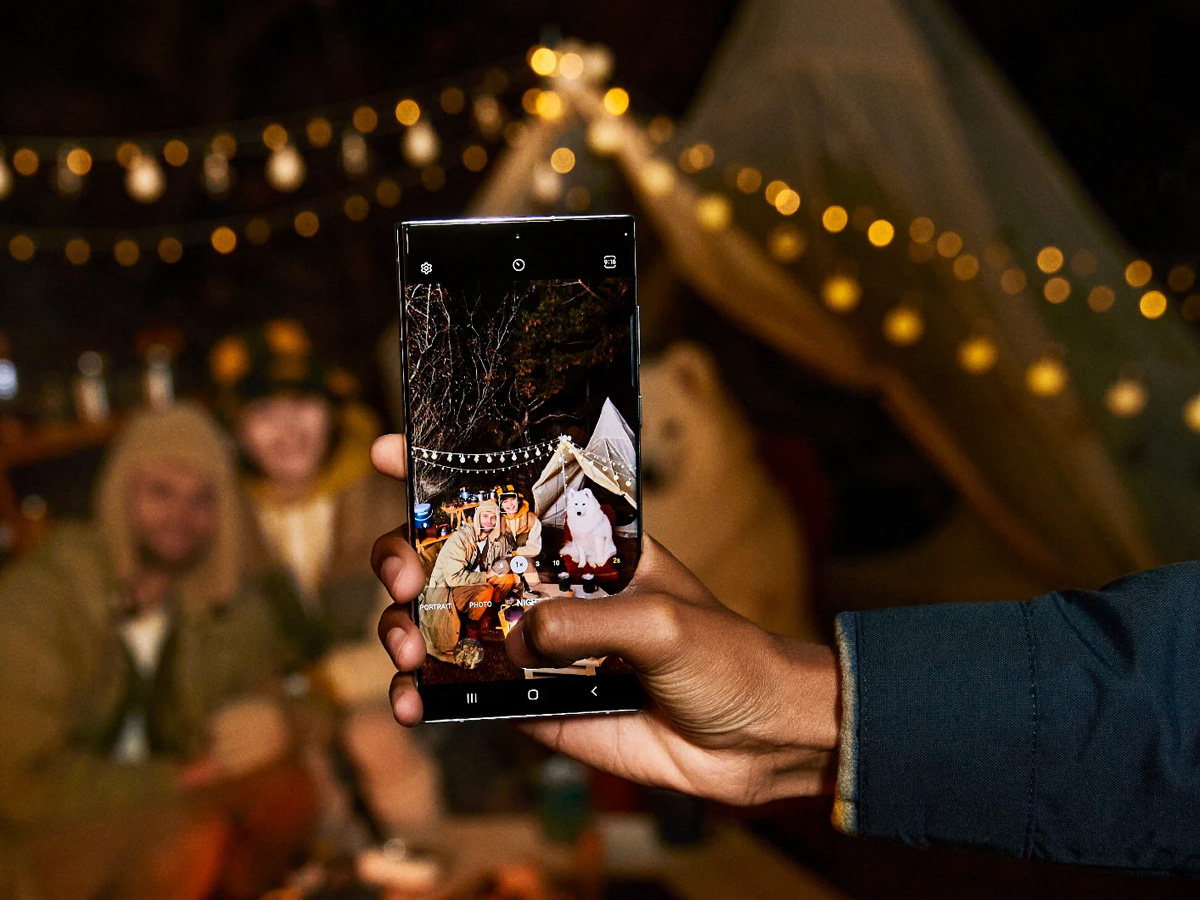 A Crystal Clear Display
Holidays involve a LOT of outdoor activity, but what use is a smartphone that doesn't get bright enough to contrast direct sunlight? New for the Samsung Galaxy S22 Ultra is the brightest display the brand has put in a smartphone yet. Coming in at 6.8-inches, the QHD+ display can reach a massive 1250 nits of brightness to beat out the competition. Worried about this affecting battery life? Don't be. Vision Booster software will help automatically limit this to help battery life, and only increase when you need it.
It looks great too, with 100% coverage of the DCI-P3 colour gamut, the Galaxy S22 Ultra is perfect for those who like to take advantage of their flagship smartphone through photo editing, browsing social media, or just laying around and watching a video. Combine this with the S-Pen stylus (now seamlessly built into the phone), IP68 water-resistant rating, and you have a serious workhorse that will have you leaving your heavy laptop at home.
| | |
| --- | --- |
| Size | 6.8-inch QHD+ |
| DCI-P3 colour range | 100 Percent Mobile Colour Volume (MVC) |
| Peak brightness | 1750 nits |
| Contrast ratio | 3,000,000:1 |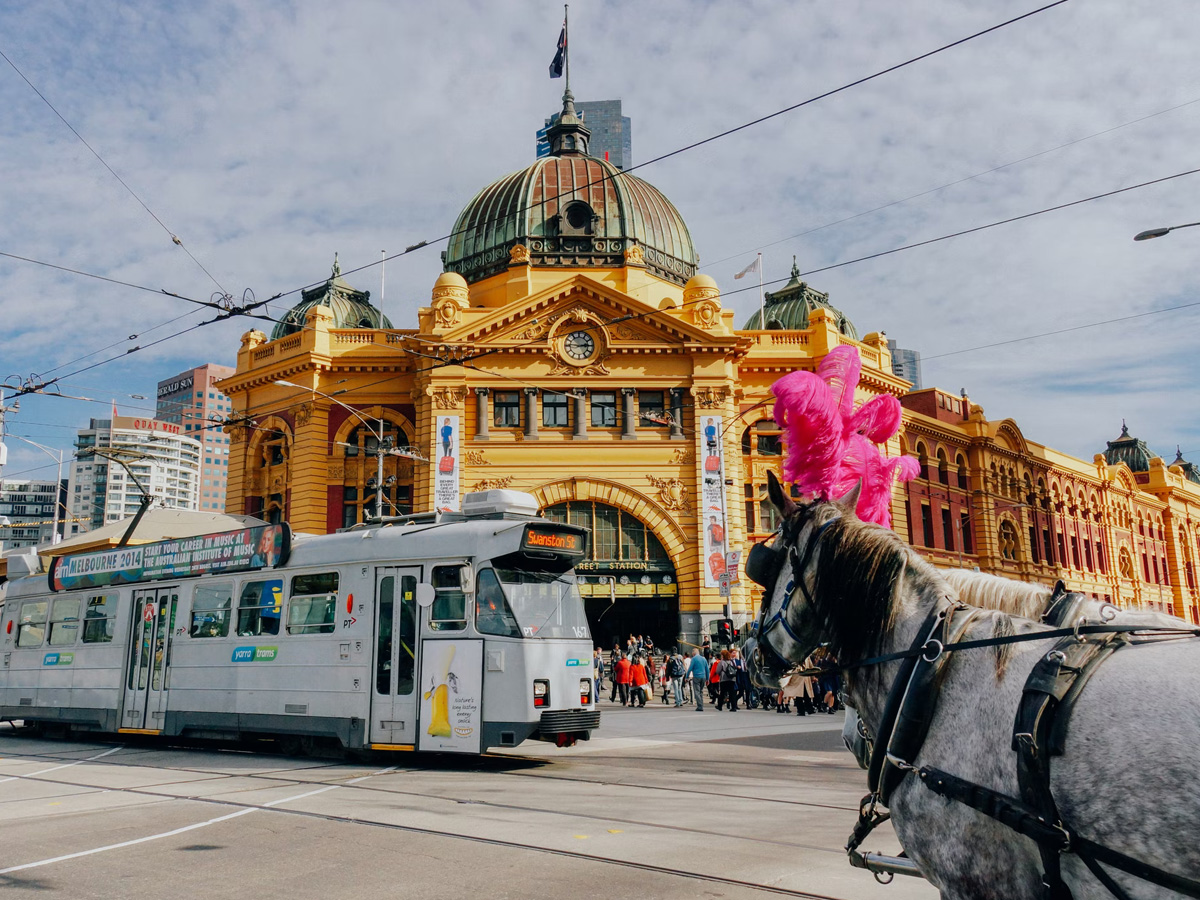 So What Are You Waiting For?
It's clear the Samsung Galaxy S22 Ultra is the favourite device when it comes to maximising your time in the city. Whether you're taking advantage of the camera when sightseeing day or night, navigating the streets with ultra-fast internet, or simply appreciating that crystal clear (and colour accurate) display, the Samsung Galaxy S22 Ultra has the power and battery life to back it up.
The brand is also committed to giving users the best possible performance for the future, as such, they've announced all models in the Galaxy S22 lineup will be supported for up to four generations of Android operating system upgrades.
Available now via the link below, prices for the Samsung Galaxy S22 Ultra start from $1849 AUD and you can save instantly by trading in up to two eligible devices. Our pick of the bunch would be Phantom White with 1TB storage as we love documenting every aspect of our trips, but the green colourway also has a special place in our hearts and matches our Galaxy S22+. The only question now is, where will you spend your 24-hours with the Samsung Galaxy S22 Ultra?