How The Ridge Wallet Stays Slim No Matter What's Inside
In Partnership with The Ridge
There's a wallet brand on our radar that crafts rugged, slim carry options perfect for the outdoorsman or just anyone who desires something stronger than leather to protect their possessions. That brand is The Ridge, because we can all agree that leather wallets are classically cool. Leather wallets are always getting stuffed with faded receipts, loose change and redundant business cards ultimately resembling something more in line with a suitcase than a wallet.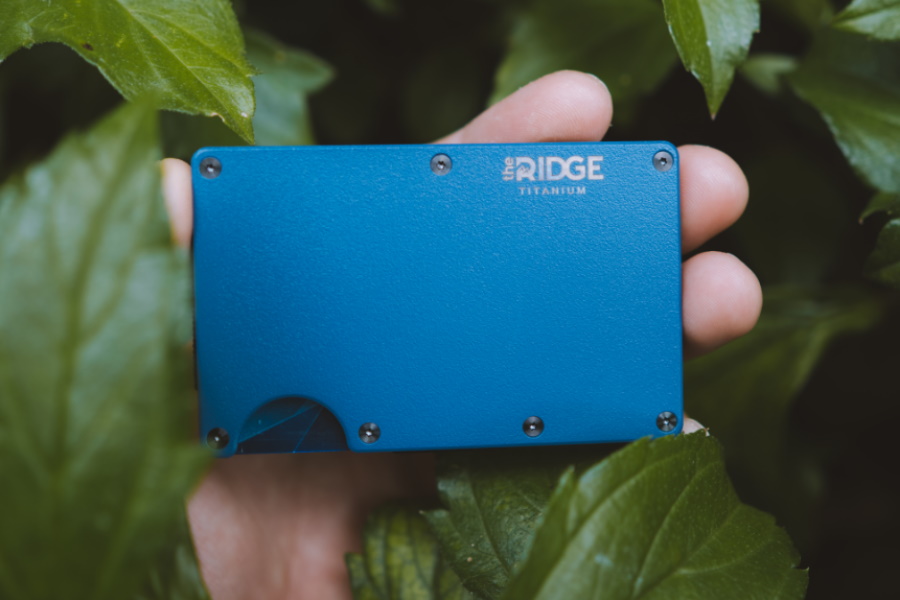 That's where The Ridge comes in. The Ridge is a minimalist slim wallet that's equal part stylish and functional, with a tough outer shell perfect for carrying and protecting the essentials while excluding the fat. This brand is all about carrying less and always having what you need on hand.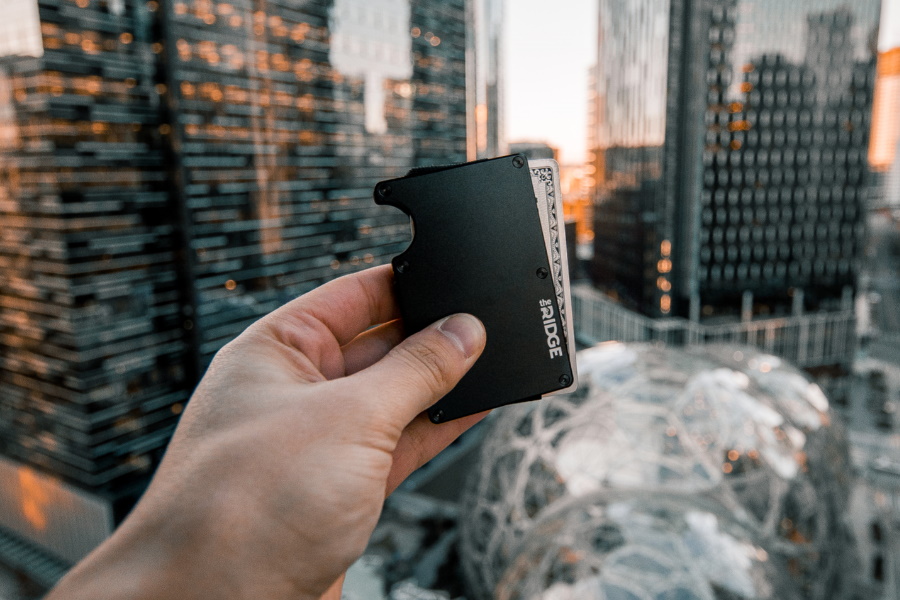 This impressive modern wallet features an outer shell in your choice of titanium, carbon fibre or aluminium. We're talking military-grade materials protecting your ID and credit cards with enough room to house up to 12 cards in total. A number that's more than adequate considering most transactions are digital in 2020.
There's an abundance of wallets available to suit personal style with the best-sellers being the Carbon Fiber, Burnt Titanium, Gunmetal Titanium, Gunmetal Aluminium and Black Aluminium finishes.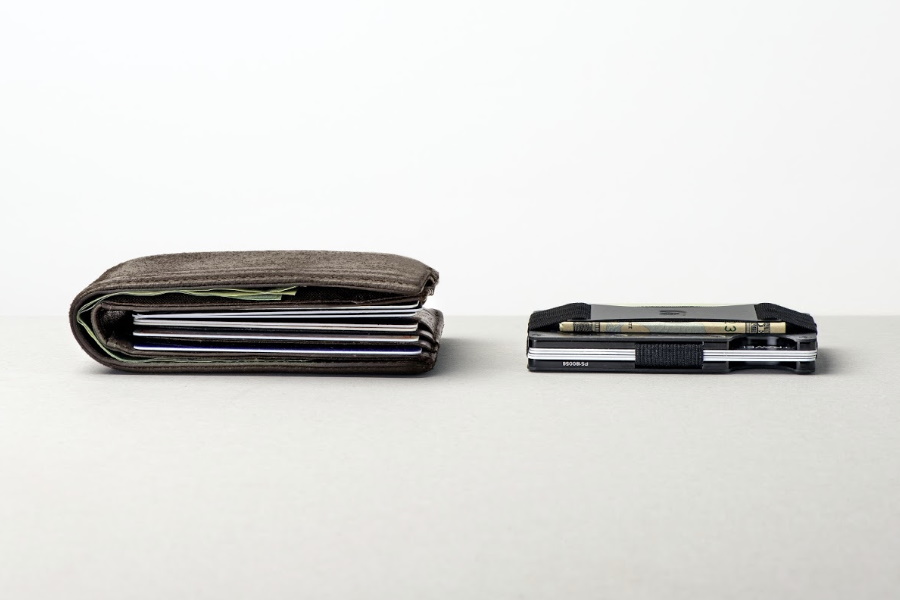 The wallet itself includes elastic hinges that stretch to accommodate cards while returning to their original position when the contents are removed. The corner cavity allows you to simply press your thumb on the desired card to slide it out for quick and convenient access.
The Ridge is also RFID-blocking, so no one is going to steal your data with one of these beauties. To top it off, the wallet is backed by a lifetime warranty.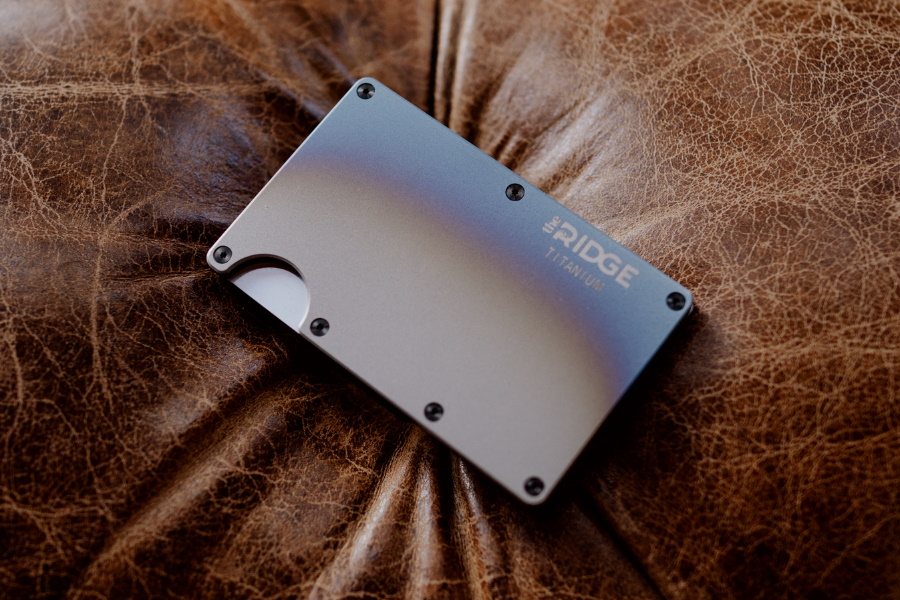 There's also a Cash Strap and Money clip available as optional extras, perfect for time spent overseas, or at bars and festivals that still require cash payments. The Cash Strap is the slimmer option, while the Money Clip has a more traditional feel. The Ridge is a modular wallet, meaning you can always purchase or switch at a later date.
The Ridge Wallet started life on Kickstarter back in 2013 by a father-son team, and one of their wallets now resides in the front pockets of over half-million men and women across the globe.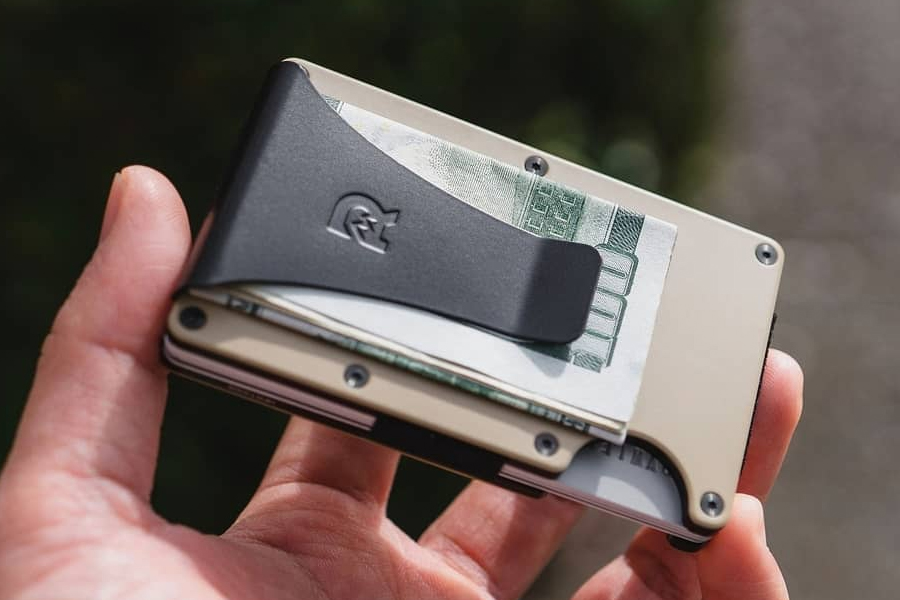 The Ridge range has since expanded to include backpacks, phone cases, multi-tools and more. The wallet that started it all is available in over 15 styles and finishes with free standard shipping worldwide. Once you've found the perfect wallet for your essentials, be sure to join The Ridge mailing list to take 10% off your order.