How to Find New Music You'll Actually Like
In Partnership with Sennheiser
German philosopher Friedrich Nietzsche once mused, "Without music, life would be a mistake". Music, in fact, is the inspiration of many a great quote, from the likes of legendary moustachioed philosophers who changed the world with their astute and considered sentiments, to K-Pop has-been Psy, who once said, "The world's most famous and popular language is music" (though he also said, "I will bring more Korean dance moves and Korean songs overseas", a concerning promise which has luckily, so far, not come to pass).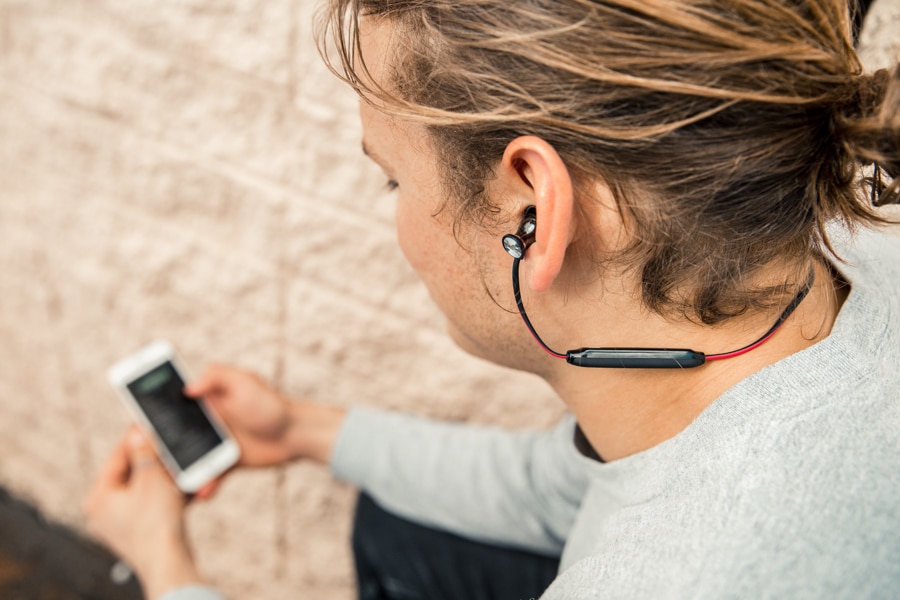 From Mozart to MTV, Grieg to the Ghetto Blaster, and Icehouse to the iPod, music has the power to elicit the mind's inherent spectrum of emotions, entirely, for everybody. Though one man's Metallica is another man's headache, and one man's Carly Rae Jepsen is another's idea of torture, music is a universally enjoyed medium, and once which has more power than it's often given credit.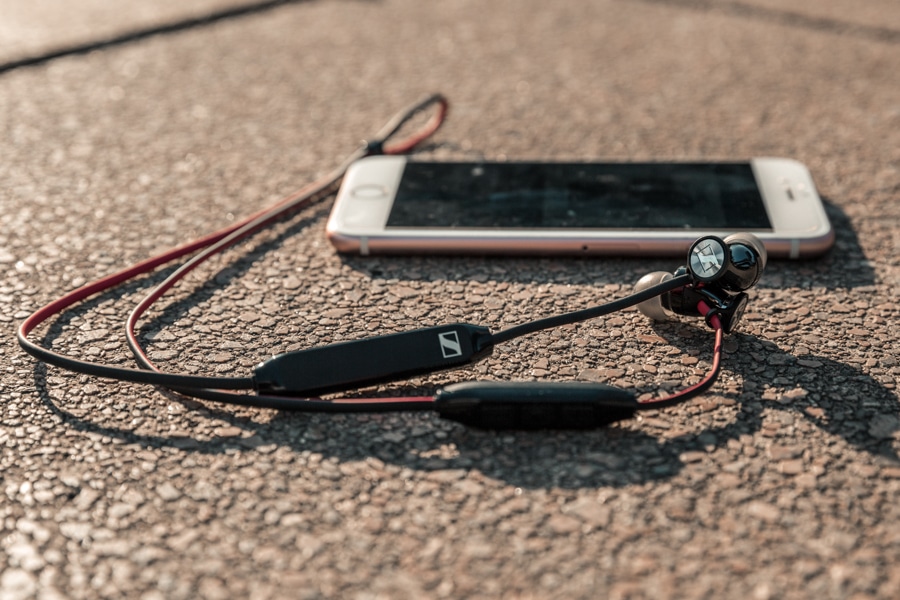 In light of music being one of our favourite topics, and to celebrate the release of Sennheiser's killer MOMENTUM Free  headphones, we teamed up with the dedicated audio specialists from Wedemark, Germany, to bring you a comprehensive list of the best places to find new killer choons, so you can always source the freshest tracks and rock out to what's hot. By expanding your audible horizons you'll be able to enjoy the awesome feeling of finding a song that really moves you more often, and you'll also become that one person in the group who always has the best playlists (which comes with special AUX cord privileges at every kick on; a huge plus).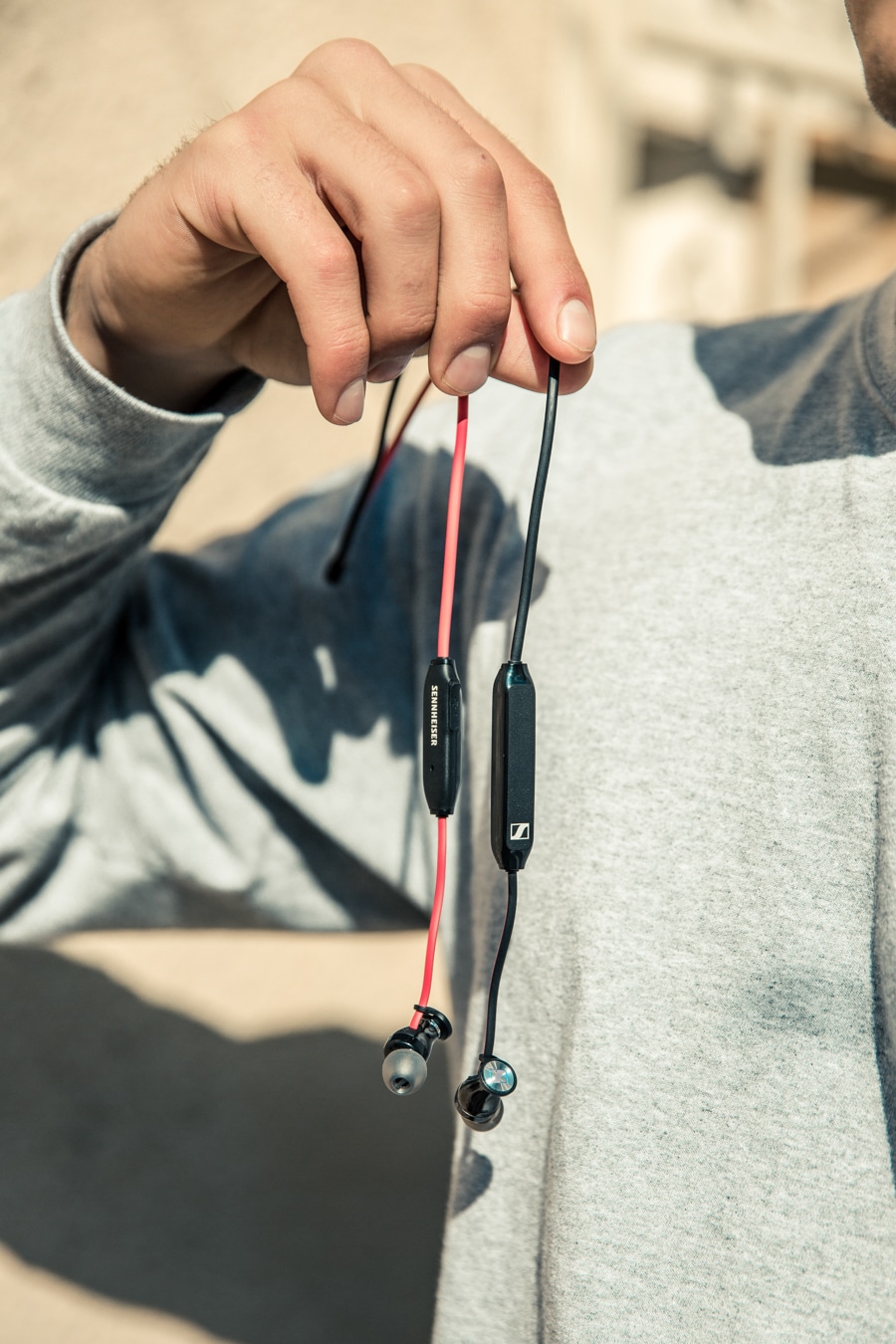 Spotify
Let's start with the obvious. When Spotify first launched, people had become so used to iPods and stored files on their phones, or were so precious about their carefully curated iTunes playlists, that they approached with some scepticism and caution. But then everybody saw what it could do. Unlike it's now-defunct (in Oz at least) older brother Pandora, Spotify was more than just a digital radio that worked off a particular genre: it was a complete, holistic approach to having your old favourites dictate your new ones.
While you could search "The Wiggles" on Pandora and hit "START", you'd still somehow end up with Pantera punishing your speakers (and a pretty shirty toddler). Spotify's algorithms wiped the floor with all of the others', and within a year became the norm for music lovers globally (even if Tay Tay was still refusing to publish her music on streaming services at the time).
Today, it's the easiest way to aggregate the music you love, as well as discover new tracks, albums, artists and other users' playlists. Pay for premium to dodge the ads (it's a bargain, trust us) and you'll even get your own annual "My Top Songs of 20XX" each year, featuring your most played bangers from each Gregorian calendar (which is great for reliving your best summer sessions a couple of years later).

Pitchfork
If we listed every single music blog or website that exists this article would be longer than Ulysses, so we're going to keep it to just the one: The Grand Poobah of music websites, Pitchfork. A subsidiary of publishing behemoth Condé Nast, Pitchfork is arguably the number one name in music journalism, and is a fantastic source of new artists, albums and one-off tracks from everybody, from hall-of-famers to up-and-comers.
With regular finger-on-the-pulse updates and news covering just about every genre imaginable, Pitchfork is the one-stop-shop for music lovers who want to stay abreast of the latest, and find new music.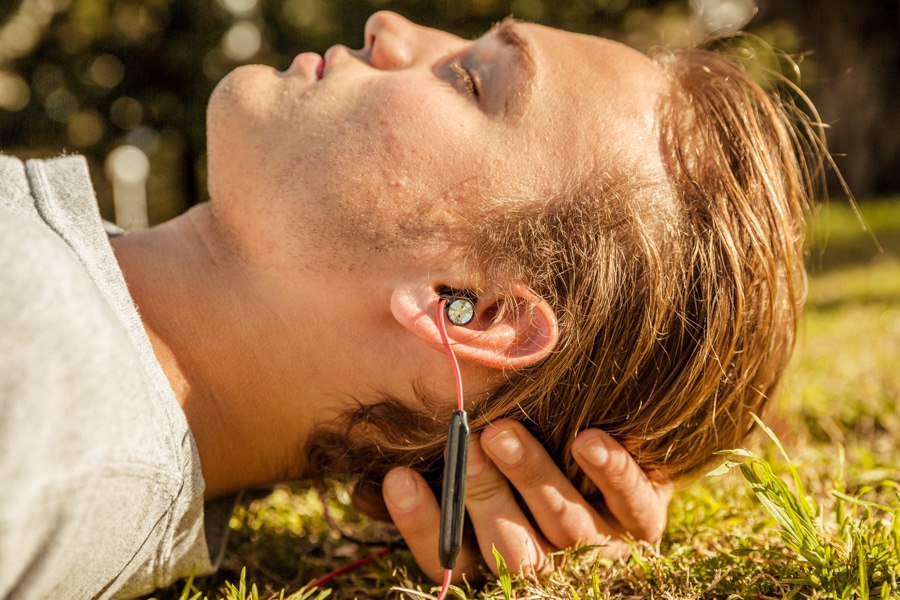 Rolling Stone's Top 500 Album's of All Time
While Rolling Stone Magazine's Top 500 Songs of All Time list has been a source of revelry, and contention (Queen doesn't even get a look in within the top 50), for music lovers the world over, their Top 500 Albums of All Time is a much better source for finding gems that you might not have already heard.
Many of us are guilty of loving two or three tracks from the one artist, without digging through their back catalogue to find the goods. This comprehensive list is filled with entire albums that, while perhaps not the biggest chart topper for the artist, are important in their own right for their contribution to music. Make it a goal to listen to one new album every month and within a year you'll have already expanded your tastes (and music knowledge) by a couple hundred tracks. You'll also impress your mates at the next pub trivia night at the elusive music round, and probably get free beer out of it.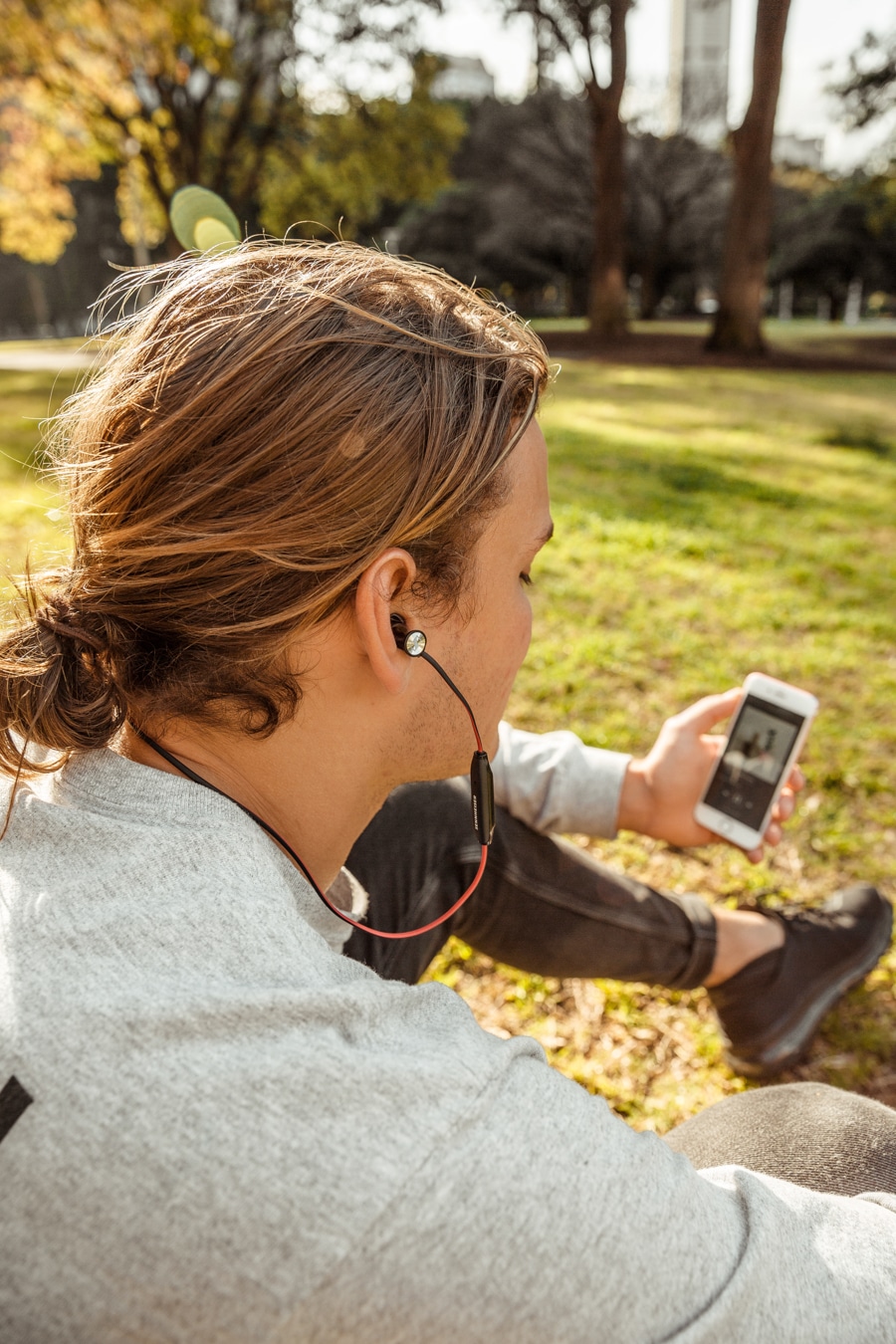 YouTube
While far from perfect, open it up, fang in one of your favourite ear-pleasers and leave it on Autoplay to get a curated playlist based on the first track.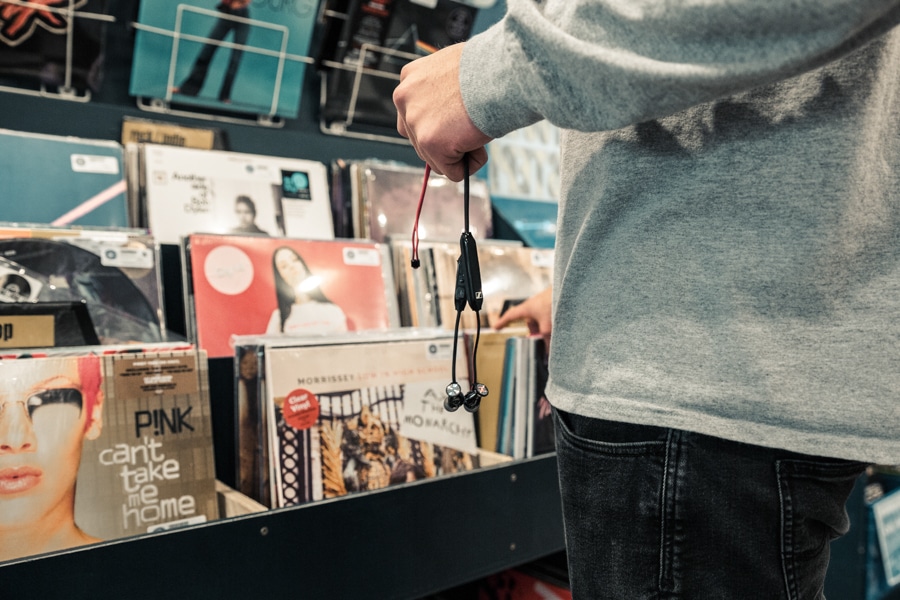 Record Stores
Record stores are fantastic because everything is arranged by genre, so finding something you love is far from impossible. What is hard though, is committing to purchasing something you've never heard. What if it's your new favourite track? Or a complete dud that looked like it was worth $40 but turned out to be not your brand of vodka?
Easy solution. Sanity, back in the day, might have had a listening station for you so that you could have a turn of the latest chart toppers before committing (inevitably) to hat latest Britney single for $5.99. Now, you have a listening station in your pocket.
Hit your favourite section and find something you've never heard. Next, pop in your favourite  Sennheiser headphones and look the artist up on Spotify or YouTube.
Voila. If it's a lemon, move on to the next. If you love it, take it home and treasure it forever.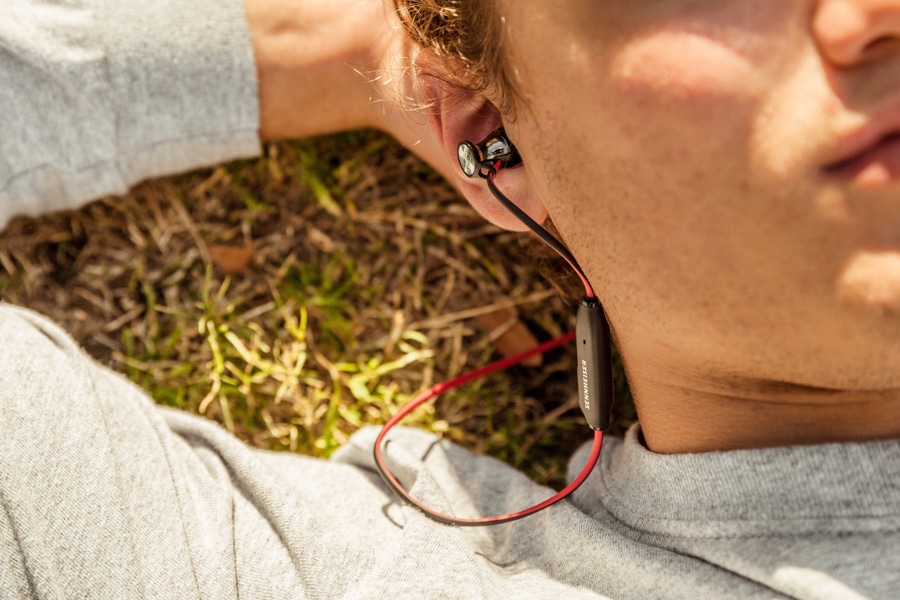 Music Mags
When it comes to music 'zines, often local is the best way to go. Most of the larger publishers have moved everything online, in an effort to remain relevant. The great thing with smaller, localised publications is the exposure it gives up-and-coming bands and artists, both for album releases and gigs. Which brings us to…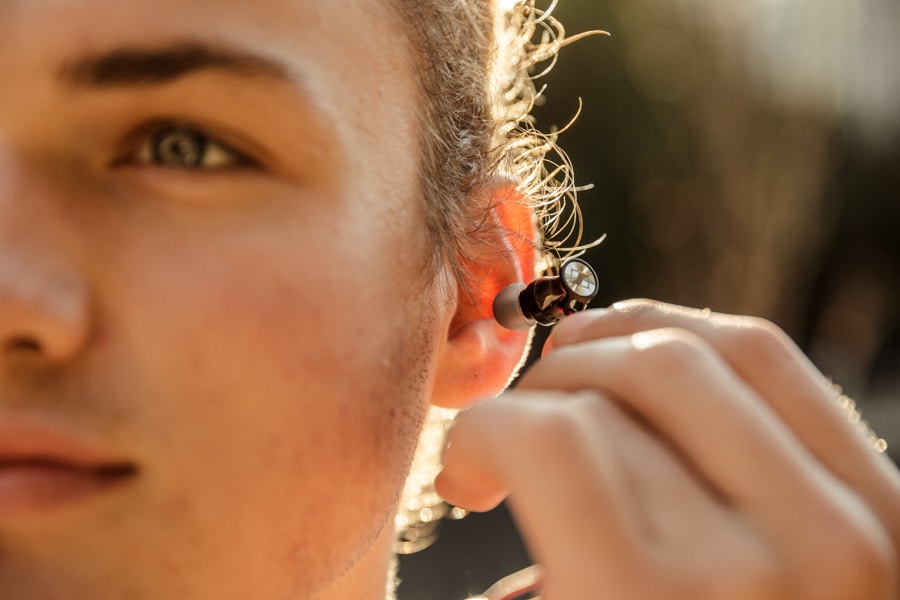 Live Gigs
Any true music lover will already know the value of supporting live music, but the advantages are many and splendoured. Not only does supporting artists pay dividends down the track, however, it's also a great way to find new talent that may otherwise lay undiscovered to your ears.
Whether a support artist, a cracking live cover or a festival, get into the mix and discover your favourite new songsters from the crowd.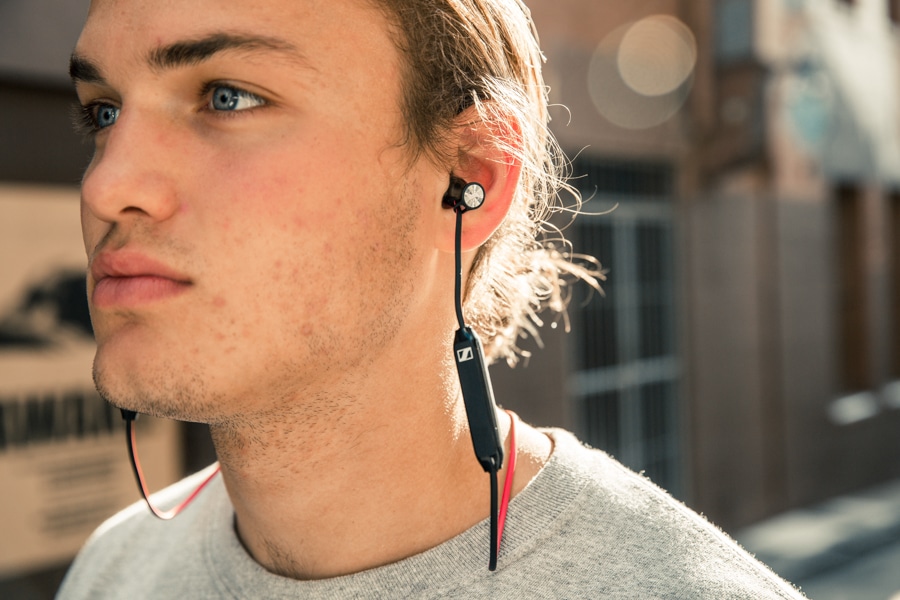 Man of Many
That's right folks, any regular reader will already know that our resident music expert Luke Vespa pens a monthly roundup of what's hot in the world of music, published right here for your enjoyment. Covering just about every genre, This Month in Music is the best way to stay on top of every hit (and a couple of surprises, too). All killer, no filler.
Sennheiser, a name that needs no introduction to anybody who gives a tinker's about sound quality, has long been the go-to for professionals in the audio industry. Since 1945, they've been creating some of the finest quality headphones, not just in terms of sound clarity but also construction. Their MOMENTUM Free release follows previous MOMENTUM models, famed for their ergonomics, comfort and battery life, but slims the concept down and makes it even more lightweight and easy to use, perfect for finding new music you actually like (and listening to it) on the go.
So there you have it. A little creativity and effort goes a very long way to finding new music that you actually like. And thanks to Sennheiser's innovative MOMENTUM Free headphones, you can enjoy it wherever you like, or on the go, for hours on end.