How to Mix & Match Your Blazer and Trousers
In Partnership with Van Heusen
One of the best things about men's suiting is, undeniably, its versatility. The ability to mix and match separates, experiment with colours and textures, and dress any look up or down depending on the occasion is not just a blessing that blokes can enjoy, it's also practical, and highly economical.
A single suit is all it takes to create a multitude of looks, and all without leaving your wardrobe (provided you have a few basics to help you across the line). In conjunction with one of the most trusted names in menswear, Van Heusen, we've come up with a definitive guide to help you mix and match your suits and suit separates into an array of outfits, so that you can rock a fresh look for each day of the week, without having to fork out for new threads.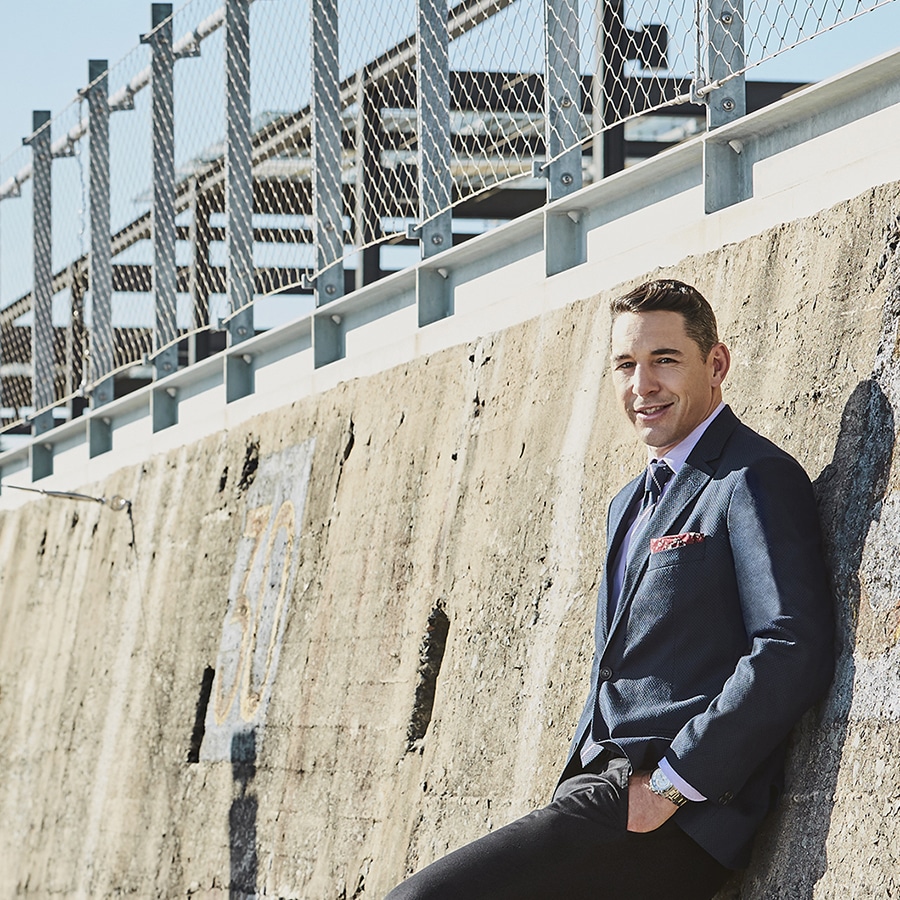 Nailing "Smart Casual" by mixing a blazer with trousers
When you need an outfit for the weekend that's a cut above cargo shorts and a daggy polo, reaching for your best suit should be the first port of call. Starting with the jacket, throw it over a pair of denim jeans and a plain white t-shirt to see how the colours work.
Denim is great with casual looks as it goes with just about anything, no matter what the style. Starting with a blue suit jacket is the safest bet, or any pattern with a blue in it, as this is always complement the hues of the denim, but almost any tone can work with this look.
Having a few decent pairs of chinos doesn't go amiss, either. Make sure you have a pair of navy and bone casual duds, at least, as this opens up a bevy of possibilities for your collection of suits, if you just want to rock the jacket–whether you're upstaging your colleagues on casual Fridays or hitting the town for a hot date.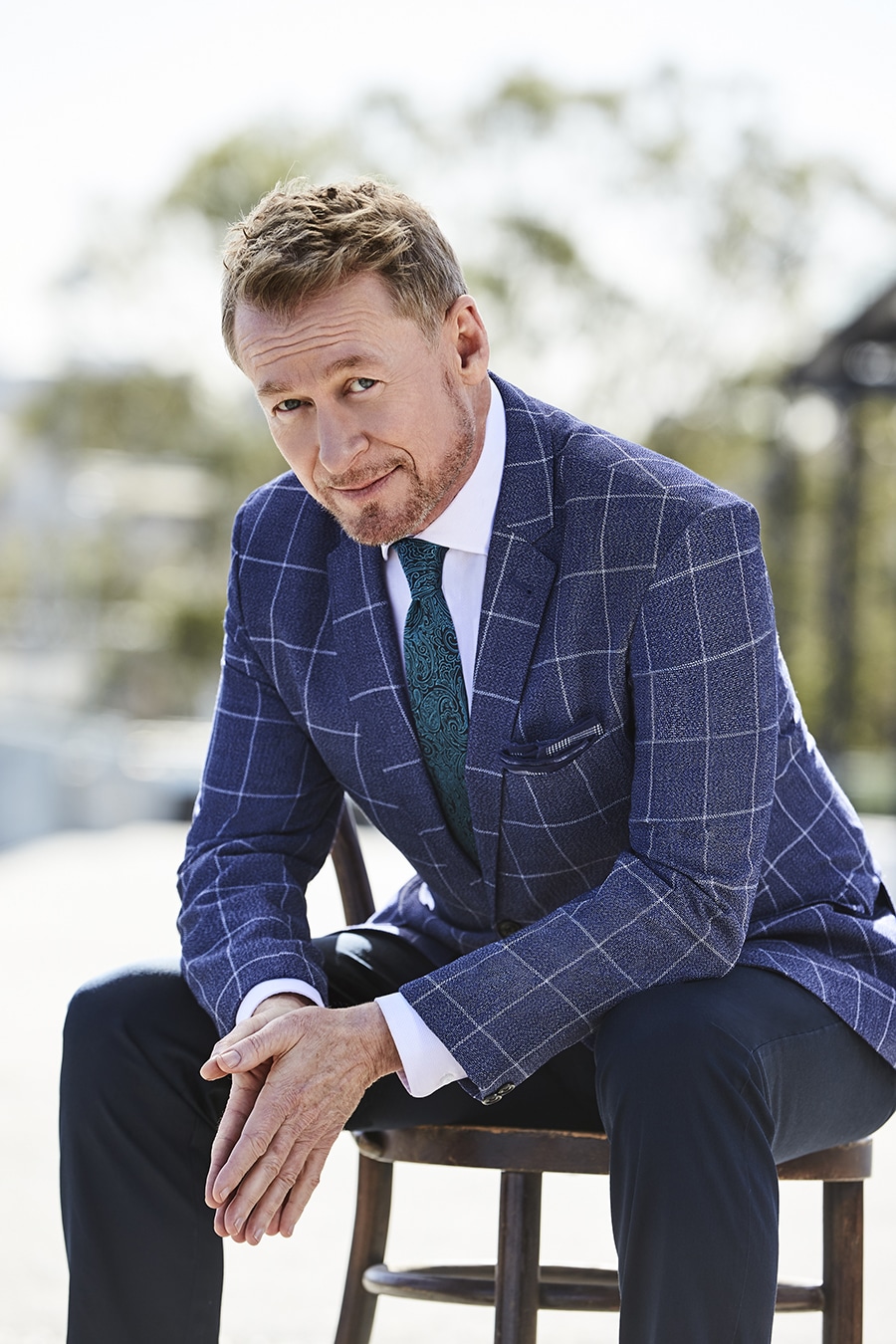 Working with texture
One of the biggest fears almost any guy will face when curating an outfit is how to successfully clash textures and patterns, especially if wearing a splash of colour. The rule usually dictates that one should never wear stripes with spots, or anything along those lines, but the reality is that this adage is just the safest mantra to live by if you're useless at putting the perfect outfit together, which let's be honest, many of us are.
The key to this is ensuring you don't go overboard, and make sure that if you're making a statement, you're making the right one. This can be as simple as choosing two distinct patterns that are disparate enough that they actually complement each other, if worn together, i.e. a striped shirt under a plain blazer, with a spotted pocket square, remembering to break up patterns with plain materials (a waistcoat, sweater or a tie can be a great way to do this).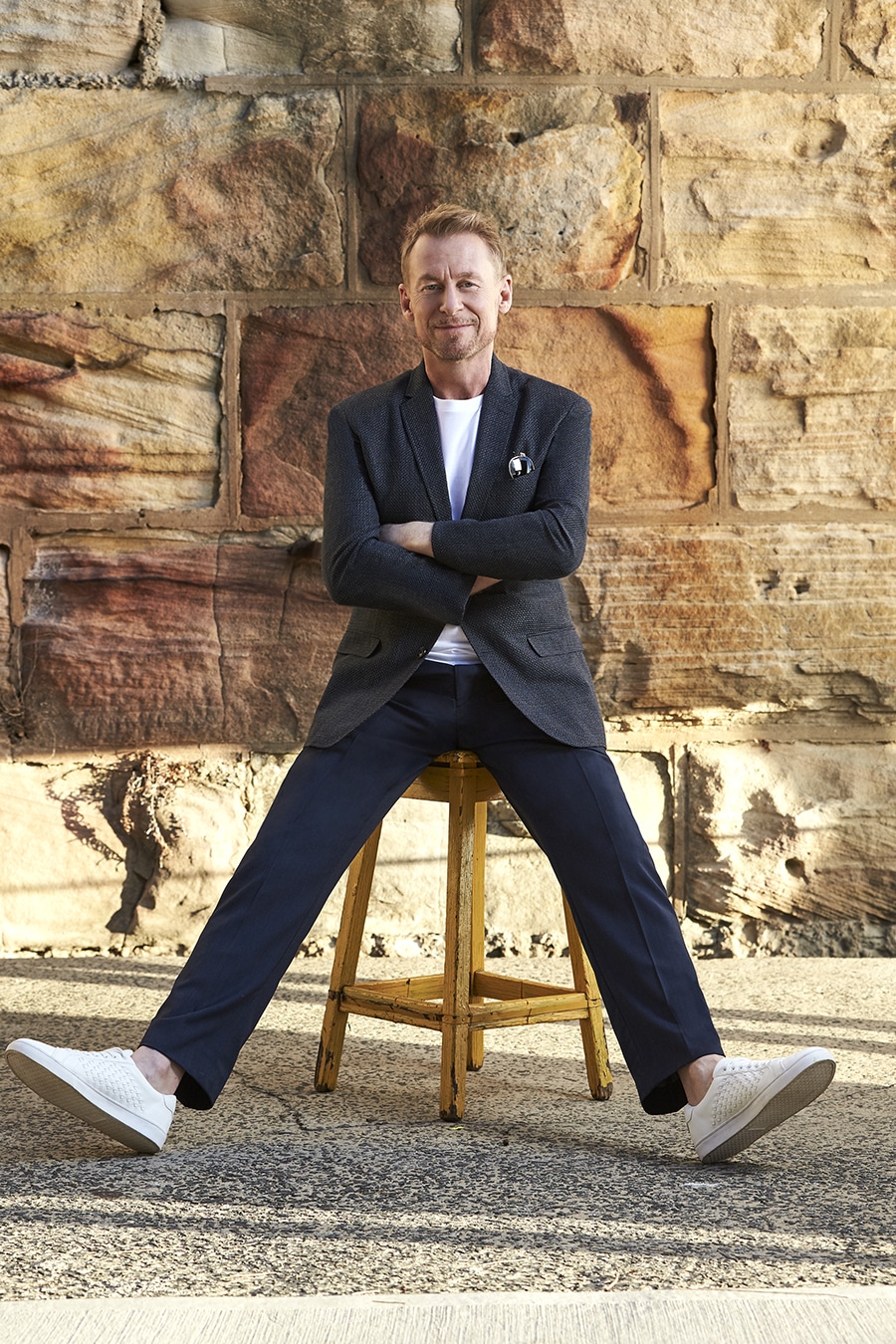 Don't go overboard with clashing colours
A simple rule to live by here is that a blue or navy jacket goes great with mid-wash jeans and bone / white chinos; a grey blazer works best with dark-wash jeans (or even black jeans / trousers) and a brown jacket will always be best with navy pants.
There's also a few small but easy to remember colour combinations that never work. While women seem to be born with this knowledge as part of their factory settings, men frequently make these sartorial errors, and, like a dog walking on its hind legs (it's not impossible, it's just, for some reason, not quite right), it doesn't go unnoticed.
Blue and green should never be seen. Not an absolute, but a very good starting point for smart casual. Red and pink are also not friendly, and you have to be careful not to clash primary colours if your outfit has any brown in it.
That said, careful use of accessories will guarantee an interesting and unique look, without the need for going over the top with bright basics. By keeping wardrobe staples mute, and using ties, pocket squares, socks and shoes to make the statement, you'll easily avoid any fashion faux-pas when you're mixing and matching your suit separates.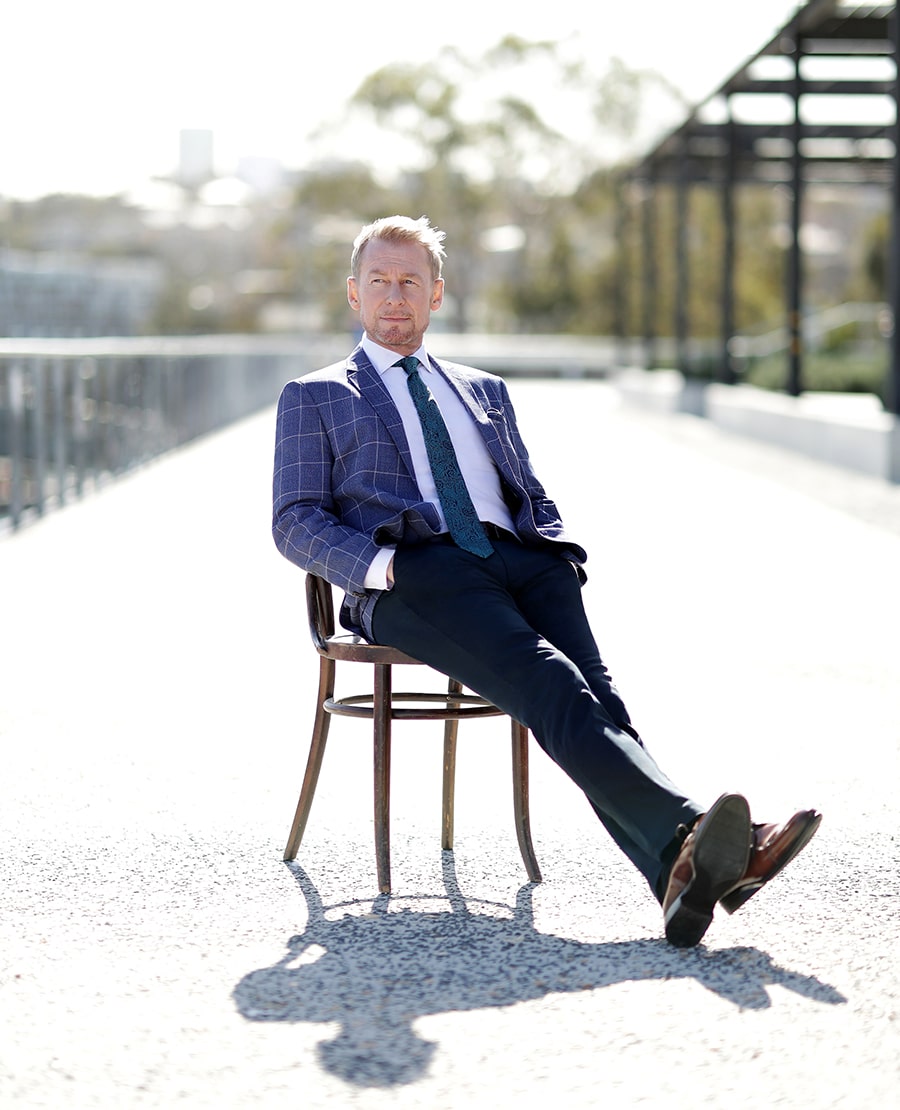 The shoes maketh the outfit
You can tell a lot about a man by what he puts on his feet. Mixing your blazer and suit trousers with other items opens the door to a world of possibilities, but there are still a few things of which to take note when choosing fineries for your feet.
Brogues are the safest bet, remembering that black goes with greys, brown with navy etc, etc. Slide on loafers are also great, but if you are going to do this: always opt for coloured socks which will draw the eye, without clashing. If you plan on keeping it casual with sneakers, make sure they're fresh and clean: nobody wants to see what you wore for your morning jog at brunch.
What not to do
It's important to remember that while you're experimenting with different looks, some things will never really work. Take the idea of clashing textures: it's a great look, but there's a thin blue (or any coloured) pinstripe between flash and fail.
Lastly, never clash textures between your jacket and trousers (keep one of them plain), and use your accessories or shirt to make any bold statements. It's also a good idea not to go too overboard with clashing darks and light colours (keeping everything within the same tonal range is a safe bet).
With these few key pointers, and a couple of decent suits on hand, an array of options are at your fingertips, to coordinate an outfit for any occasion.
Van Heusen has been a trusted name in menswear for over a hundred years. Their practical, affordable and stylish collection of suits are the perfect place to start if you're keen to fill your wardrobe with a few staple pieces to start mixing and matching with different looks with confidence and ease.