How Woodies is Turning Custom Made Clothing on its Head
In Partnership with Woodies Clothing.
What's better than a crisp custom shirt or pair of custom made chinos made using premium, innovative fabrics? A custom shirt or pair of custom made chinos that also fit perfectly, of course. And not just perfectly, but perfectly, as in scientifically precise. That's the modus operandi over at Woodies, a relatively new brand that's turning the custom garment industry on its head, one custom top or bottom at a time.
Woodies launched on Kickstarter a few years back with the admirable goal of upending traditional sizes like small, medium and large, by way of t. Suffice to say, Woodies quickly discovered that consumers were after the very same thing, and the brand has been killing it ever since, both on Kickstarter and through its website.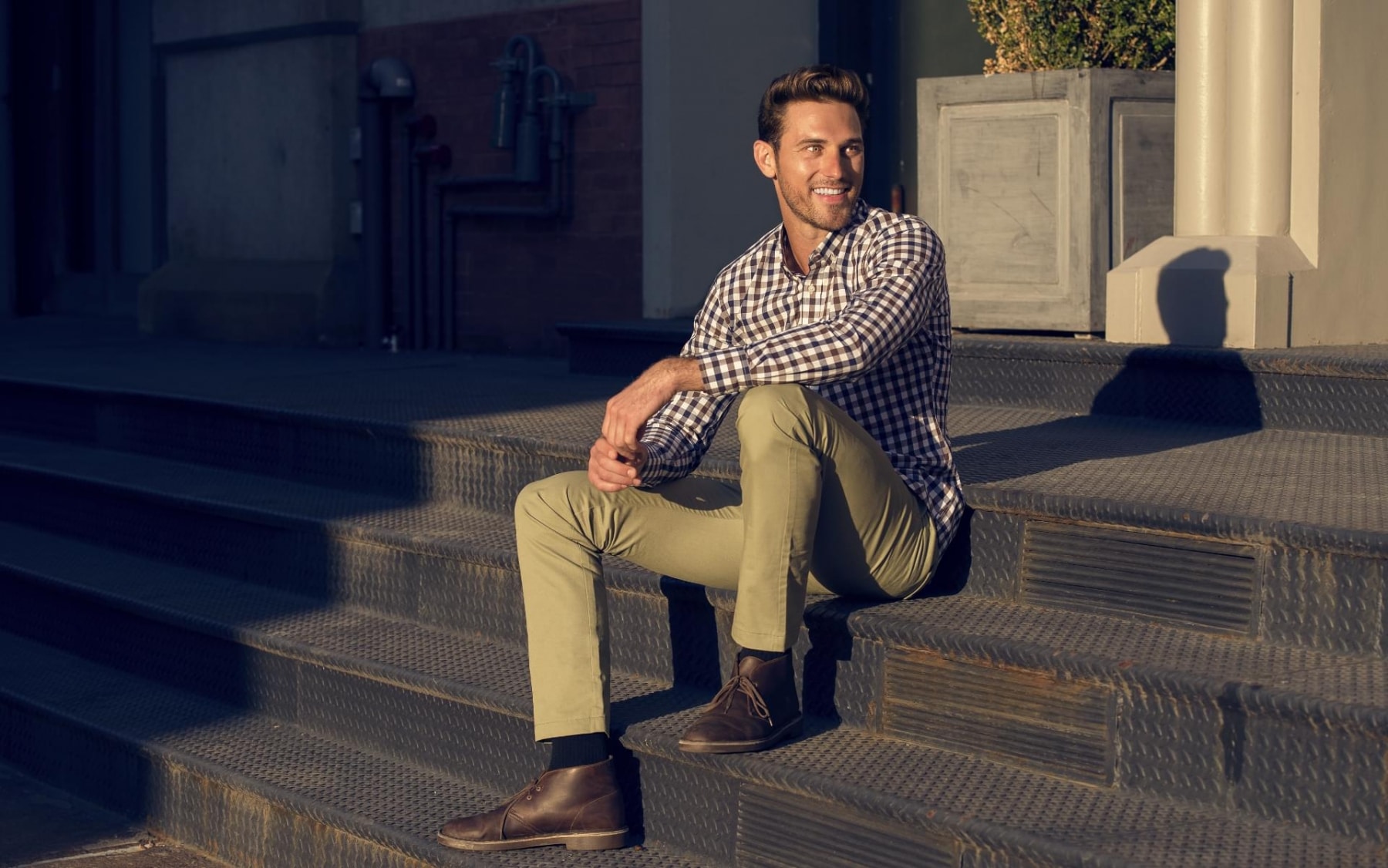 However, Woodies is more than just a custom garment brand–it's also a testament to the wonders of modernity. More to the point, the brand utilises painstakingly efficient algorithms to determine personal measurements in seconds, eradicating the need for measurement tape. Not only that, but the brand's garments are made using strong, innovative fabrics that offer durability, comfort and convenience in equal measure.
For proof, consider the Ultimate Performance Shirt launched by Woodies in 2017. Equipped with moisture-wicking fabric and 2-way stretch, the shirt looks freshly pressed no matter where you've been keeping it. Throw in antibacterial properties and a perfect fit guarantee, and it's no wonder the performance shirt campaign soared nearly 140k over its initial funding goal on Kickstarter.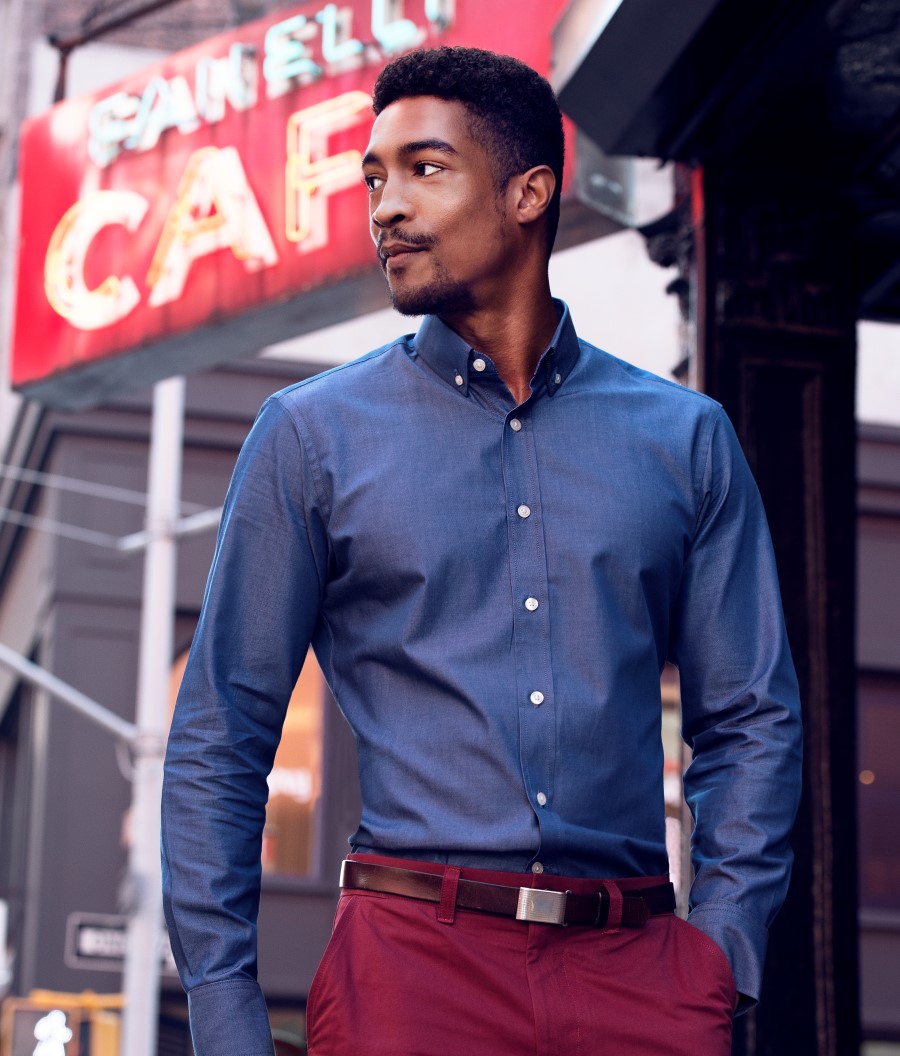 As one might expect, shopping with Woodies is an absolute breeze. When buying each custom made shirt, you can choose the type of collar and cuff you want, and whether you'd like to add a pocket or monogram. When buying custom made pants, the type of pocket and hem are both up for grabs. Sealing the deal are clean colours and, of course, an absolutely perfect fit determined in seconds.
Meanwhile, Woodies takes the same meticulous approach to material and detail that it takes to choice. On each custom made shirt, that entails wrinkle-resistant construction using 100% high quality premium cotton. Also featured are strong collars, horizontal buttonholes, placket labels and the brand logo. On the custom made chinos, Woodies includes tucked belt loops, a flat felt crotch seam, steadfast zippers, hidden coin pockets and a French fly for additional strength. The pants are easy to care for, quick to dry, stain-repellant and equipped with two-way stretch. That makes them ideal for the office and the outdoors alike.
For the gents who truly hustle, the brand's performance shirts are calling your name. Made using 97% cotton and 3% stretch fine twill, each performance shirt delivers all the breathability, mobility and functionality you could ask of it. Lest you already forgot, we'd kindly remind you each custom performance shirt is moisture-wicking, antimicrobial, iron free, and equipped with two-way stretch for brilliant comfort and effortless movement. Popular customisations include a spread collar, double button mitered cuff and no pockets. That's not to mention a range of crisp, clean colours and patterns that simply emanate with freshness.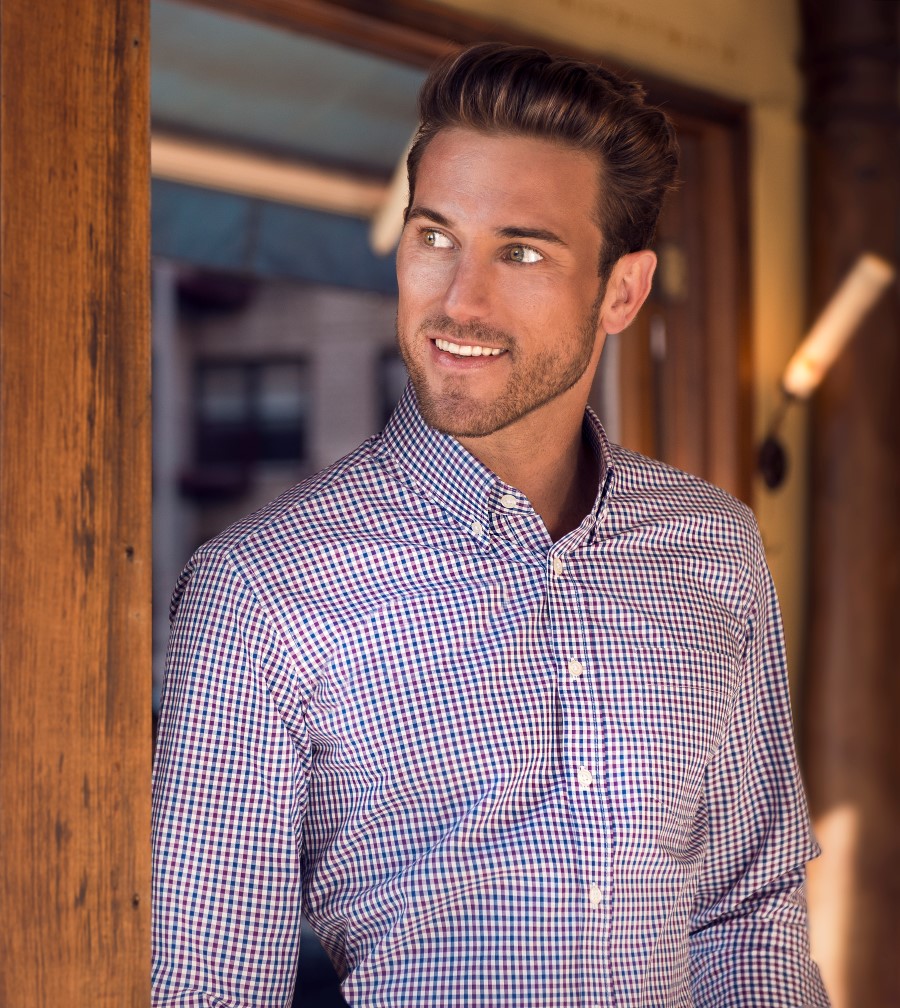 All the Woodies fabrics are sourced from a world class mill and additionally bolstered by patented technology to achieve the best in performance and texture. To make good on its guarantee of a perfect fit, Woodies takes care of any necessary adjustments on the first order, and keeps a staff of experts on hand to walk you through the process. If your sizes or preferences change, updating them is effortless. In other words, becoming a customer and staying one is as easy as anything else offered by the brand.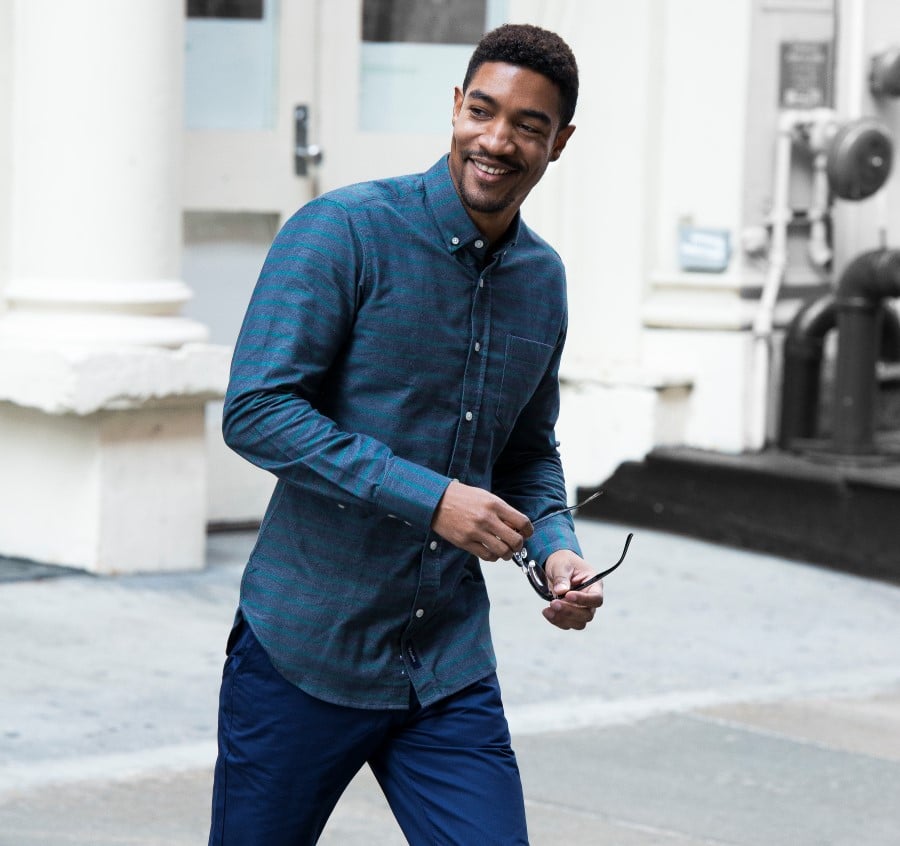 Between the innovative, casual fabrics and perfect fit guarantee, Woodies ably distinguishes itself from the herd of custom garment makers. Meanwhile, the brand's website is resoundingly streamlined. The prices are indisputably affordable, the colours and patterns refreshing. The performance shirts are built for virtually any environment, while the custom shirts and custom made chinos brim with durability and quality alike. Put it all together and you have a company that's truly firing on all conceivable cylinders. Is it therefore any wonder that Woodies has turned the custom made clothing industry on its head? Not if you've been paying attention, it's not.
Have you subscribed to We Teamed Up With Pacifico Optical to Release Our Very Own Sunnies? You can also follow us on Facebook, Twitter, Instagram, and YouTube.