Laphroaig Whisky is a Smoky Slap in the Face for the Holiday Season
Preceded by over 200 years of hard-earned (and occasionally hard-fought) craftsmanship, Islay-based distillery Laphroaig remains synonymous with two distinct extremes. For those who adore peated single malts, the brand's flagship range and limited releases continue to set the gold standard. For those who can't stand the smoky stuff, this juice is guaranteed to make them cringe at first whiff. As a gift for the holidays, it will render a lasting impression one way or the other. And what are the holidays for if not making memories?
Laphroaig is also a premium whisky for discerning drinkers, the kind who like to explore and try something new. Like a big peaty slap in the face, it will have you talking about the experience the way you would a great movie or concert. Enjoy it neat to appreciate the purity and intensity of the Islay peat, medicinal notes, depth of flavour, and soothing sweetness in the finish. Add a drop or two of water to bring out earthy notes and even more of that peaty smoke.
Most recently, Laphroaig added yet one more tier of flavour and complexity to their iconic 10-Year expression. The result is 10 Year Old Sherry Oak, which is finished in Oloroso sherry casks for 12 to 18 months. From the additional maturation comes the signature sweetness and aromas of sherry cask ageing. Combine that with the heaps of peated smoke and you're looking at a truly versatile sipper and, by extension, the perfect gift for any lover of Islay single malts.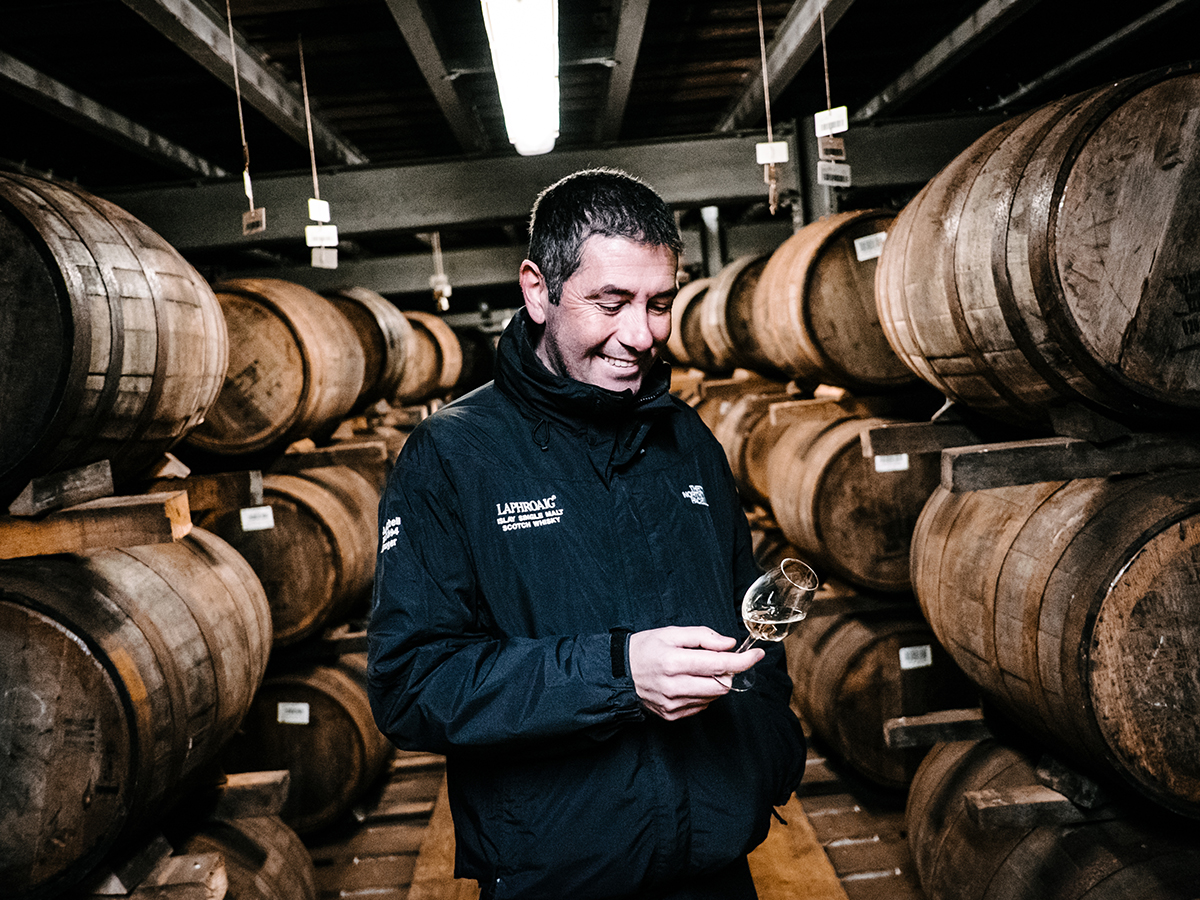 A History of Extremes
One might say that boldness is built into Laphroaig's very DNA. The brand's story begins in 1810, when Scottish brothers Donald and Alexander Johnston headed to the outskirts of Scotland with the goal of rearing cattle. Upon landing in Islay, they began growing "feed" barley as a food source for their livestock. Like all good Scotsmen, they converted any surplus grain into whisky.
Using local water—which was naturally peaty and low in mineral content—the Johnston brothers inadvertently created something truly delicious. Their product was so popular, in fact, that they were soon tasked with deciding between raising cattle and making whisky. The year was 1815 and we think you know where the story goes from there.
So began a history of extremes. From the very get-go, Laphroaig was crafting whisky of a profoundly smoky (and thus extreme) character. Most of it was sold for blending purposes to other brands, namely Mackie and Co., owners of neighbouring distillery Lagavulin.
As the business grew, however, Laphroaig began holding on to more of their output and releasing it as single malts. The decision sparked a lawsuit between Laphroaig and Mackie and Co., which later escalated into a full-blown war over resources, complete with subterfuge. Whilst the smoke has since cleared (pun intended) between Laphroaig and Lagavulin, the two brands remain rivals in good spirit (another pun).
We won't inundate you with too much history, but let's just say that Laphroaig experienced plenty of ups and downs throughout the 20th century. At the heart of their success was a palpable sense of mystery, causing others to wonder how they reaped such exquisite alchemy out of their ingredients and methods. It's a question people still ask today, as they savour the impeccable smokiness and unique character of the distillery's award-winning range.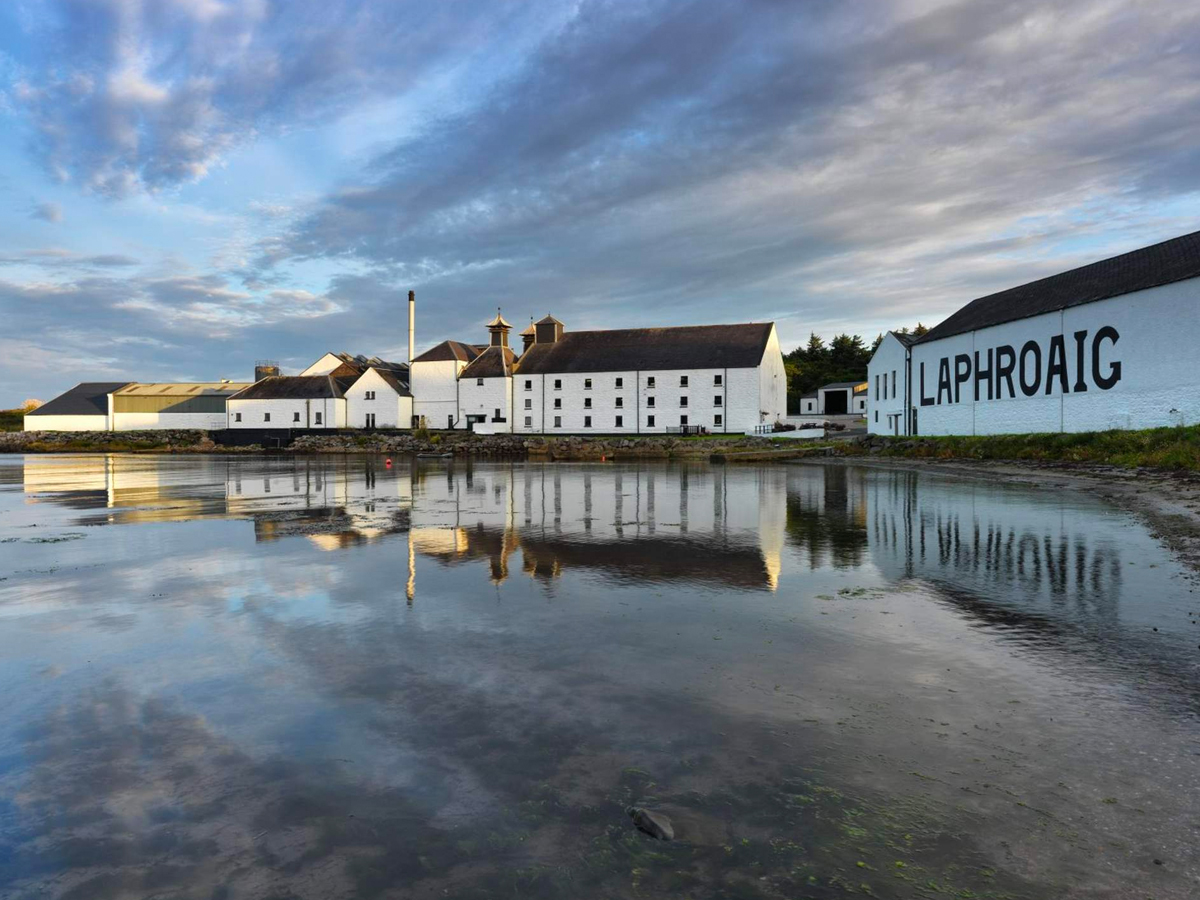 Process
Laphroaig's celebrated single malts have evolved over the decades, with various important figures imparting their own unique influence on the production process. For instance, the distillery didn't begin ageing their whisky in ex-bourbon American oak until the 1940s, a tradition that continues to this day.
Changes notwithstanding, Laphroaig remains steadfast in their commitment to specific ingredients, equipment, and techniques. Each batch of whisky is made using local water from The Kilbride Stream, along with hand-cut peat and floor-malted barley. The distillery's cold-smoking kilns, mash tuns, and copper stills are likewise timeless in their effectiveness.
Overseeing every step of production is a skilled craftsman (or woman), who holds the distillery's secrets close to their heart. It could be argued that preserving Laphroaig's mystique is the most honoured tradition of them all.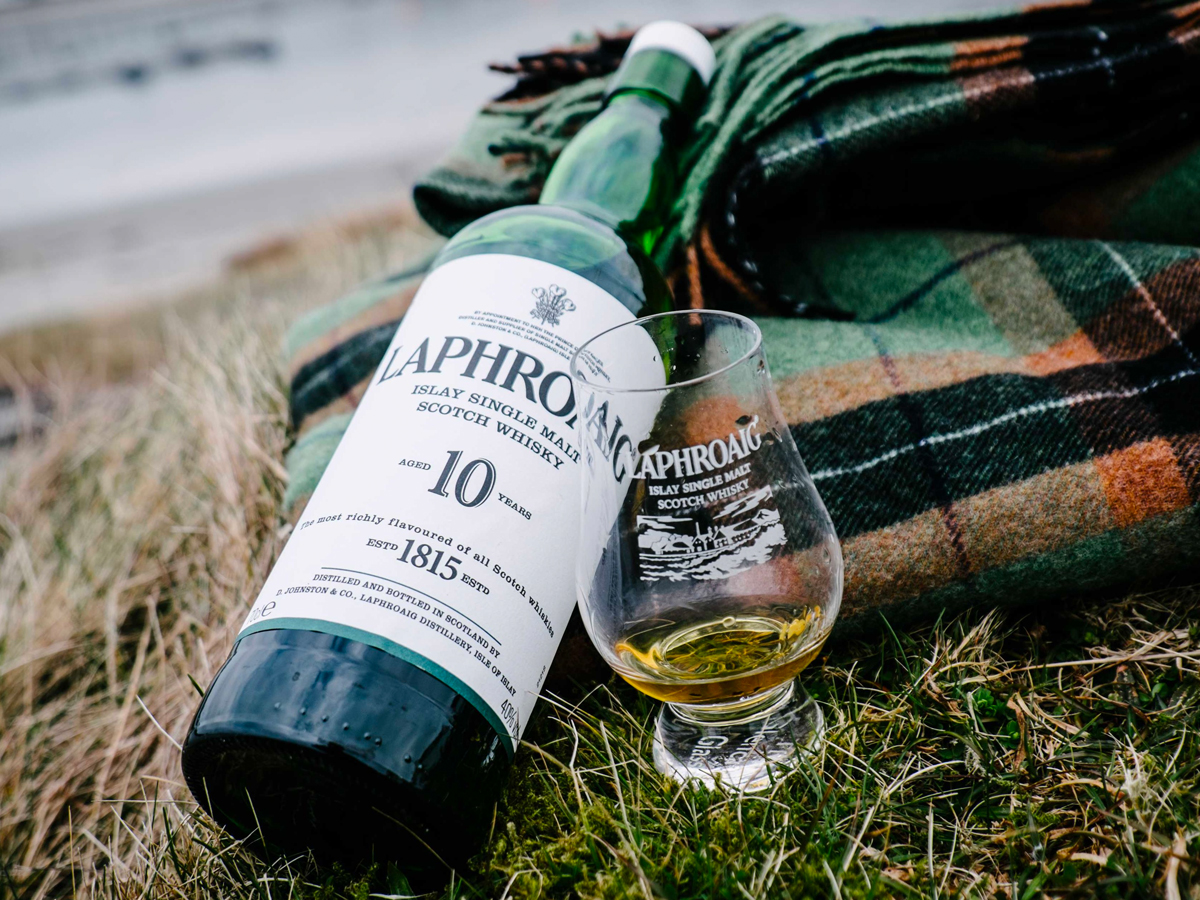 Laphroaig 10 Year Old
Laphroaig currently offers a wide range of expressions, but the 10-Year statement remains their signature calling card. More than that, it's probably the most quintessential Islay single malt in existence. Distilled the same way for 75 years, it kicks things off with a nose of heaping smoke, punctuated by subtle notes of seaweed and burnt sugar.
The taste is similarly complex and gloriously full-bodied, once again layering seaweed, salt, and sweetness within a body of bold smoke. It gives way to an unforgettable finish of espresso, chocolate, and…you guessed it…more smoke, all of it lingering on the palate like a half-remembered dream. This is a truly distinctive single malt with the major accolades to show for it, including Gold at the 2019 San Francisco World Spirits Awards and a whopping 95 points at the 2021 International Wine & Spirits Competition.
As we all know: not everyone is a fan of the smoky stuff. But we have yet to meet someone who does love peaty Islay whisky and doesn't love Laphroaig 10-Year. This is the kind of taste that only an experienced distillery can provide. It's also an ideal holiday gift for any adventurous drinker.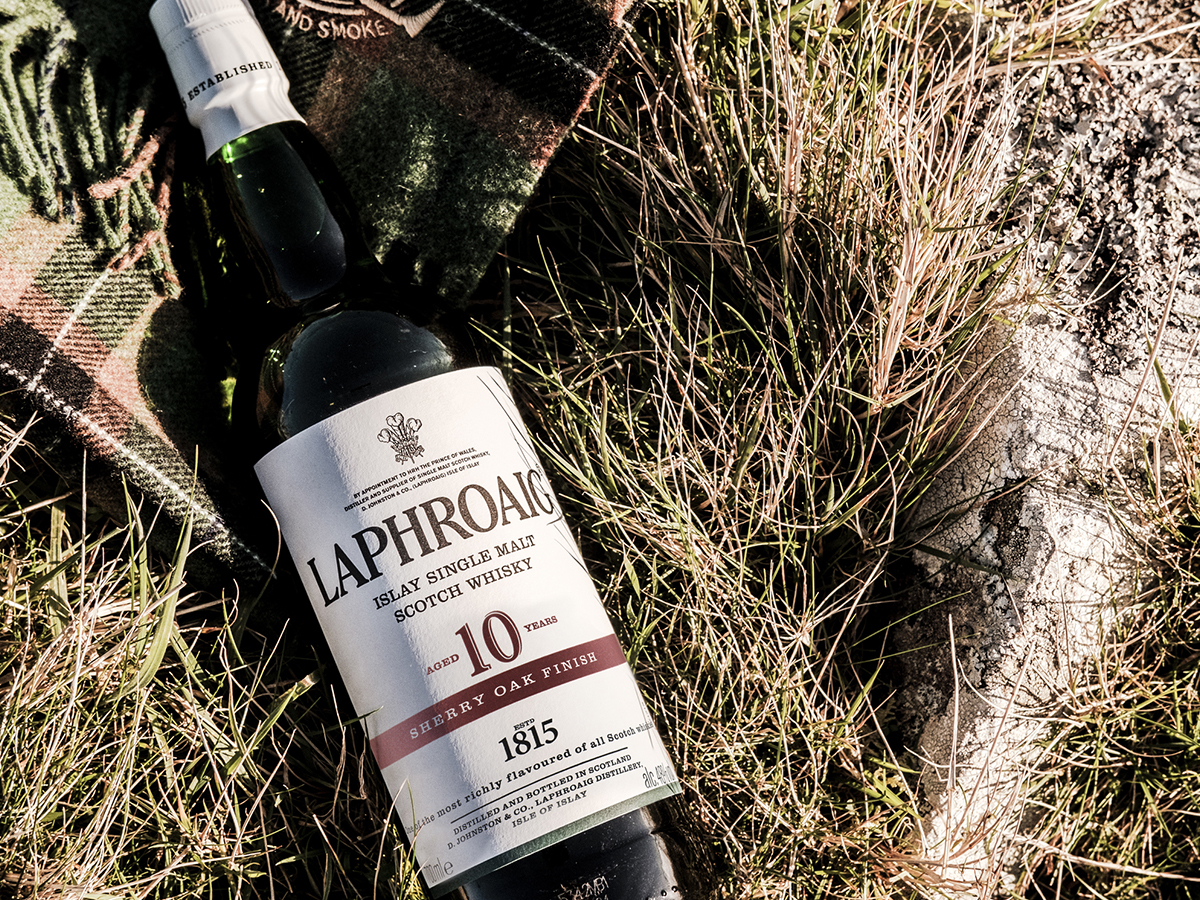 Laphroaig 10 Year Old Sherry Oak
Never short on ideas, Laphroaig has just launched a new 10 Year Old Sherry Oak. It matures their flagship single malt in American oak ex-bourbon casks and refill Oloroso sherry casks before finishing it in European oak Oloroso sherry casks. If you're even the slightest fan of this acclaimed distillery, you should be getting very excited right now.
Tawny in colour and full-bodied in texture, Laphroaig's 10 Year Old Sherry Oak comes fully loaded with nuance and flavour. Through the marriage of casks, we get vibrant notes of Manuka honey, bacon, and maple syrup, alongside the traditional layers of smoke, seaweed, salt, and sugar. The finish lingers strong and long on the palate, leaving spicy sweetness and chestnut honey in its wake. It's no wonder that this beast scored 95 points at the 2021 International Wine & Spirits Competition.
And so the legacy of excellence continues. So too does the legacy of extremes. If your friend or loved one enjoys premium whisky with ample notes of smoke and sweetness, Laphroaig's latest is guaranteed to please. It will similarly impress anyone with an exploratory palate, who may not be aware that Islay single malts are their newest obsession in the making.
Then there are those who don't like smoky whisky and prefer to play it safe. Maybe we're feeling a bit mischievous but we say to get them a bottle of Laphroaig anyway. Maybe all they need is a big peaty slap in the face!
Coming soon to Dan Murphys & Vintage Cellars.