For those who take their business and pleasure in equal measure, it can be hard to find an SUV that strikes the right balance between work and play. Stylishly smart and fully loaded with features, the MG ZST checks off all the major boxes. Whether you're commuting to work, heading to the beach with surfboards, or escaping the city for a weekend in the mountains with your closest mates, the versatile vehicles abides in all the best ways.
Consisting of four models, MG's ZST range delivers prime technology and driveability at an affordable price. At the top of the line is the Essence, a trendy option that's ready for any urban terrain you can throw its way. If you're a modern urbanite with a passion for experience and adventure, then you may have just discovered your new ride of choice. Compact in size but enormous in potential, the SUV executes every spare detail with a palpable sense of purpose.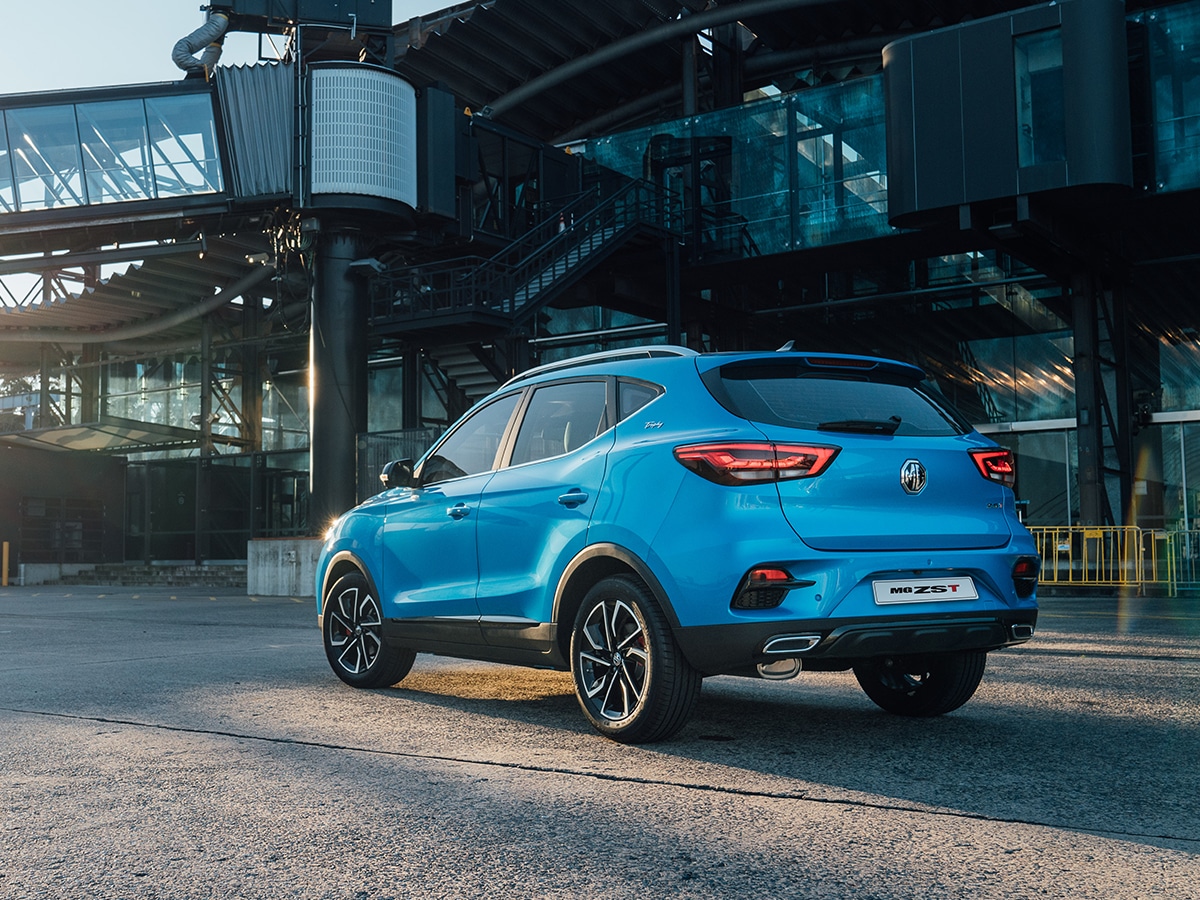 The Urban Adventurer
As anyone who lives in a city knows, the "perfect" city car is one that handles urban roads and open roads with the same tier of finesse. Offering a spec for every situation, the MG ZST covers all bases. Modern appointments such as a 10.1″ multi-function colour touch screen will ensure the driver and occupants are equally satisfied, with the compact addition featuring inbuilt Apple CarPlay & Android Auto functionality. A full digital instrument cluster, heated front seats, and superior soft-touch interior complement the cause, with the whole package backed by a 7-year/unlimited kilometre warranty.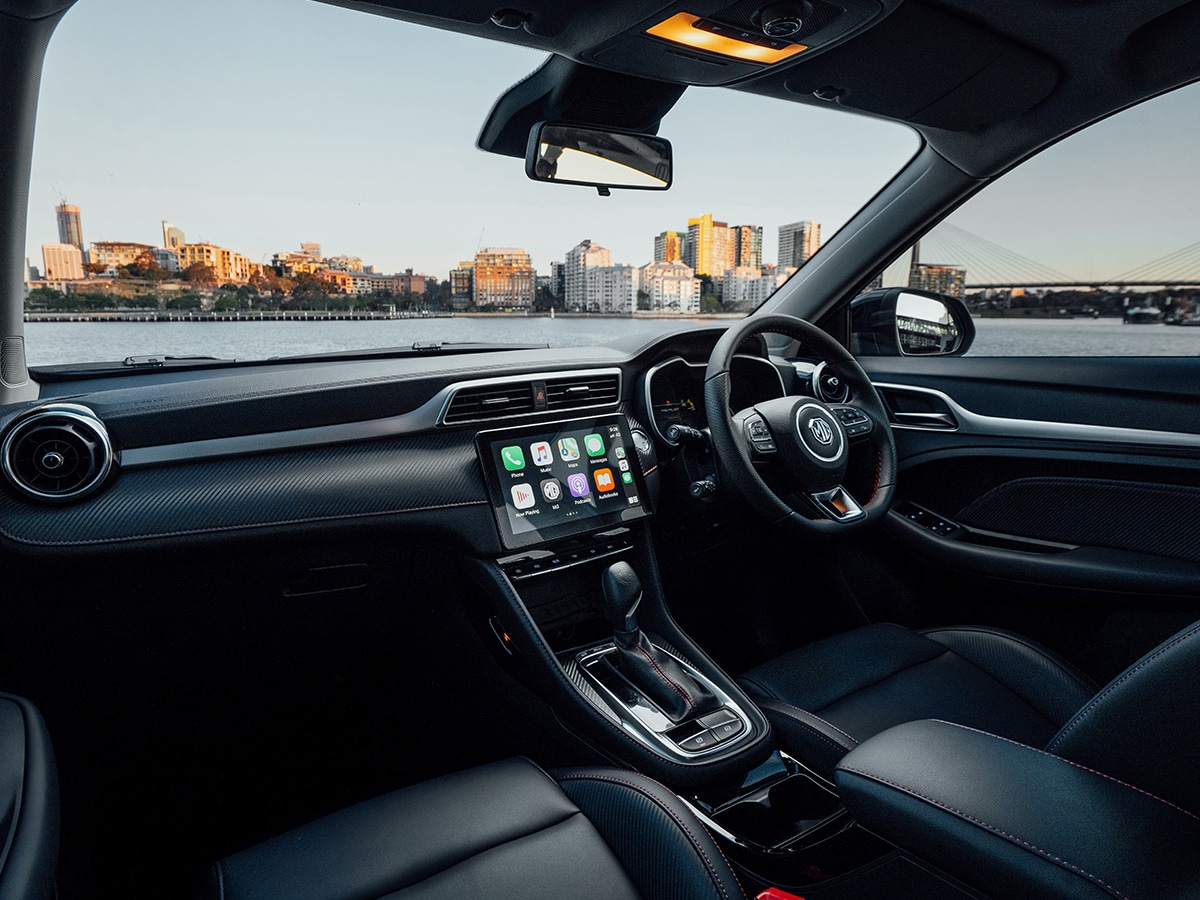 Loaded with Safety Features
No matter where your urban adventures may take you, safety always comes first. Awareness of others on the road is just as important as being confident in yourself, and MG certainly knows as much. With the MG Pilot system, the brand has crammed an epic amount of safety into their latest SUV that makes your commute to work – or the coffee shop – safer than ever.
We're talking about everything from the 360-degree camera, to the traffic jam assistance, speed assistance, rear traffic alert, lane keep assist, intelligent high beam control, blind-spot monitoring, automatic emergency braking, and more. Each plays its role in keeping you safer, and making your drive a little more convenient in the process.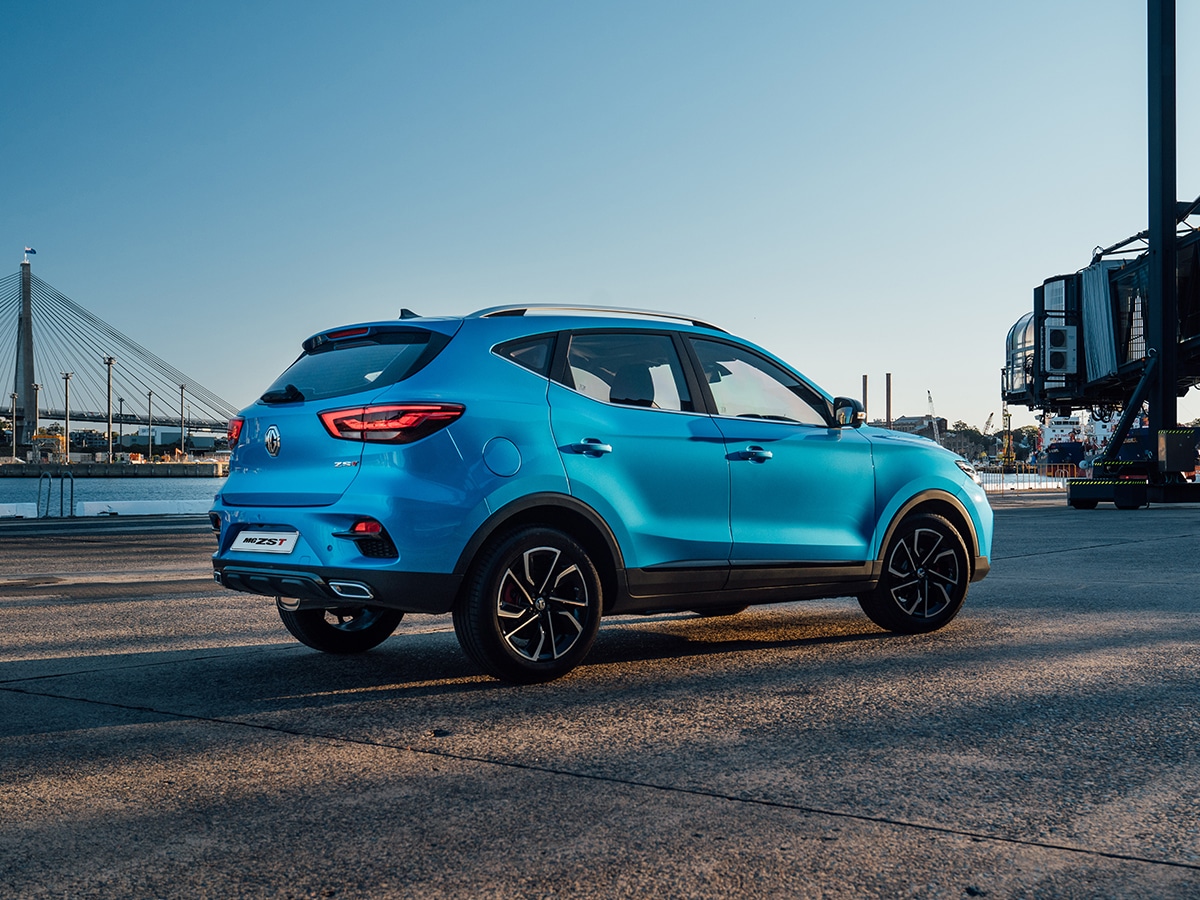 Stylish Looks
Affordability and style rarely marry but with this modern SUV, the devil is in the details. MG's ZST offers sleek curvature, high-gloss black accents, LED tail lights, with 17" tow-tone machined alloy wheels, red brake callipers and panoramic stargazer sunroof, meaning you'll be taking it all in from the inside and out.
The compact SUV retains a practical spirit by way of its roomy layout and sturdy performance. That makes it a best-of-all-worlds vehicle, the kind of which blends with any environment in terms of visuals and performance alike.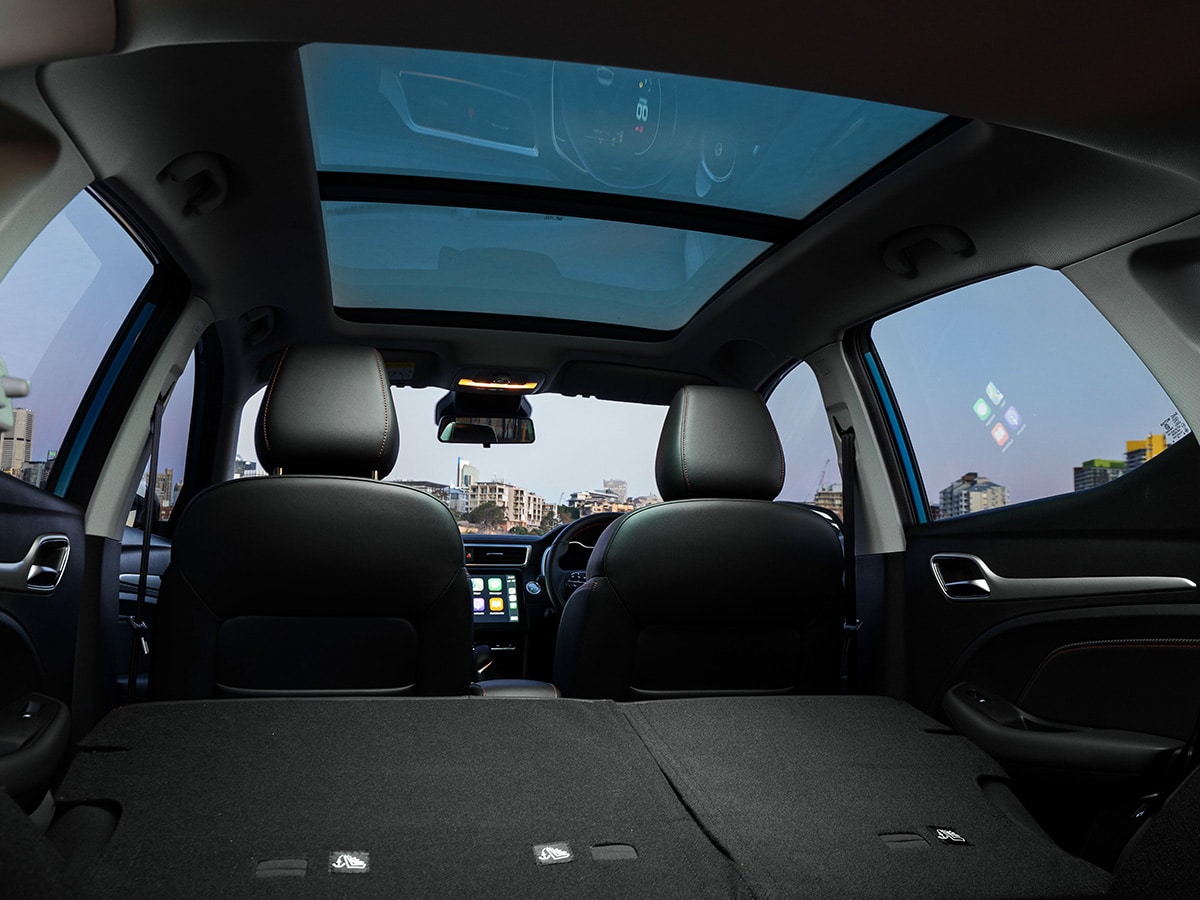 Something for Every Situation
Between the daily grinds and weekend retreats, urban professionals experience a full spectrum of different places and situations. That's exactly why MG put a little bit of everything into its newest SUV. For instance, traffic jam assist will help you during peak hour city traffic by keeping your place in the queue without you needing to stress. And when you're driving out to the coast, it's all about that adaptive cruise control which not only keeps a constant speed, but keeps its distance from the car in front. This is what we like to call a true lifestyle vehicle in that it was crafted with your specific lifestyle in mind.
All work and no play turns every modern man into a dull one, which is why so many of us take to the coast or the wilderness on the weekends. For that, you'll need an energetic vehicle that's big enough to hold your mates and your gear, but not so big that it loses an urban edge. It's in the threshold between these extremes that the MG ZST Essence finds its balance. Bring in the built-in satellite navigation system, roomy interior, punchy but economical 1.3-litre turbocharged engine, and the world becomes your oyster.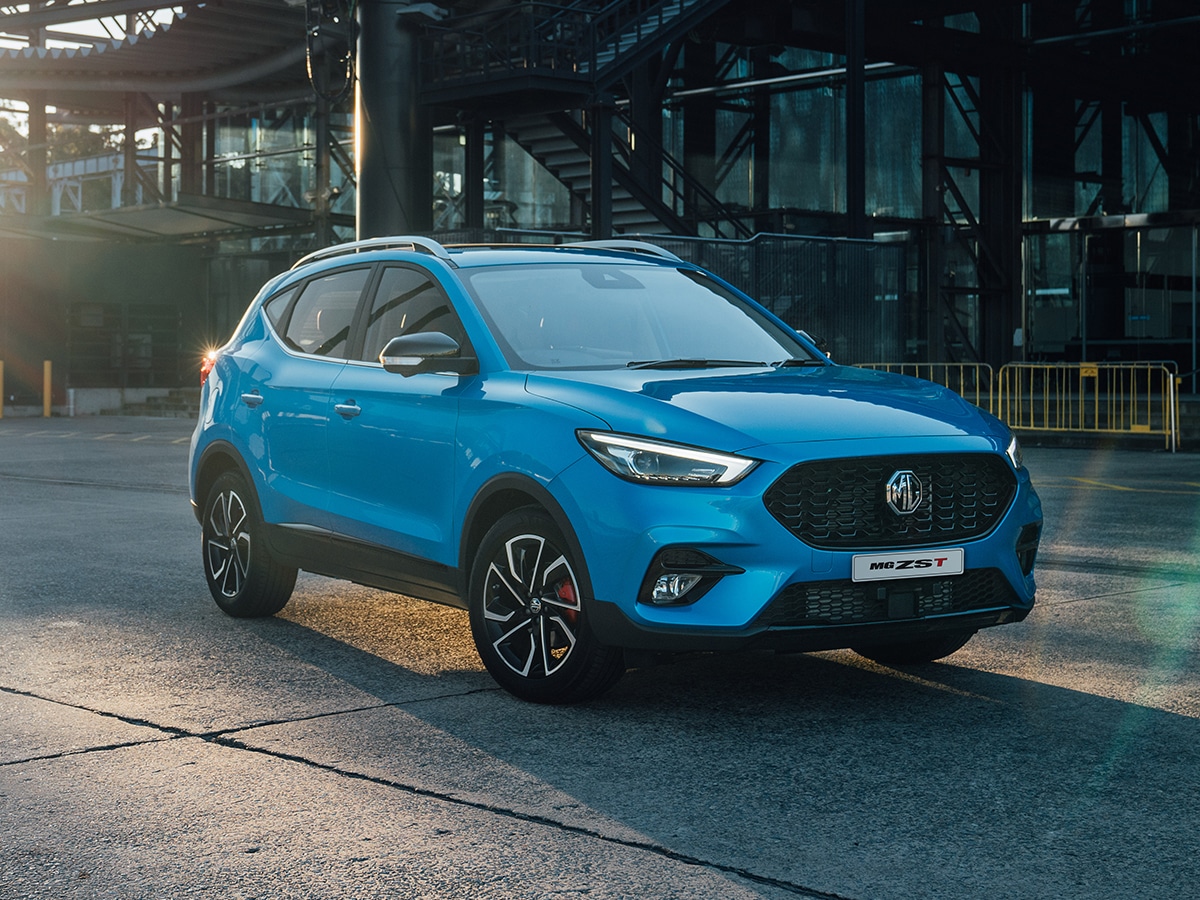 It Punches Well Above Its Price Tag
As the winner of "Best Overall Value" at the 2021 Drive Car of the Year Awards, MG's ZST delivers genuine bang for your buck. That's especially true on the Essence model, which comes fully loaded with luxurious features like the panoramic sunroof and heated seats. But no matter which model you land on, you get sport, style, and the full suite of advanced safety features.