Now That's a Smart Watch: A Closer Look at Jaeger-LeCoultre's Handsome Polaris Collection
In Partnership with Jaeger-Le Coultre
To the glee of some, and the chagrin of others, one of the latest trends amongst high-end watchmakers is to create a smartwatch. Hardened fans of horology, however, will proffer that the delicate complications included in an intricate automatic movement are far smarter than the beeping brains of a digital device, which also happens to be worn on the wrist.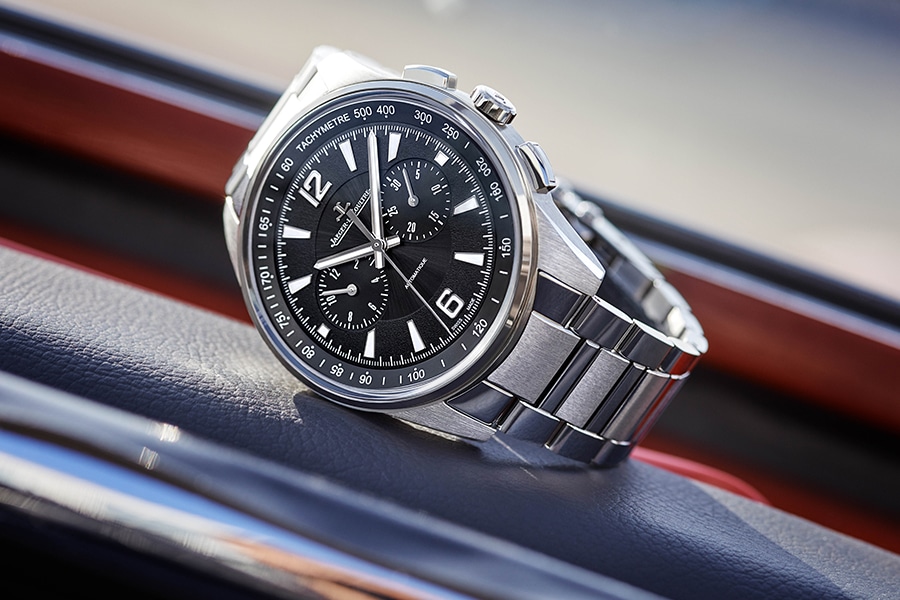 Ultra-premium watchmakers Jaeger-LeCoultre made a splash at SIHH this year with their latest release; not a smartwatch, but something that speaks to fans of their classic wares. You may remember we got excited about it in our Styling a Speyside Icon: The Balvenie x Oscar Hunt Suit. Now we're going to take a deeper dive into the JLC Polaris collection, in our opinion one of the most classic and handsome examples of horology of late, and a welcome addition to the brand's revered line up.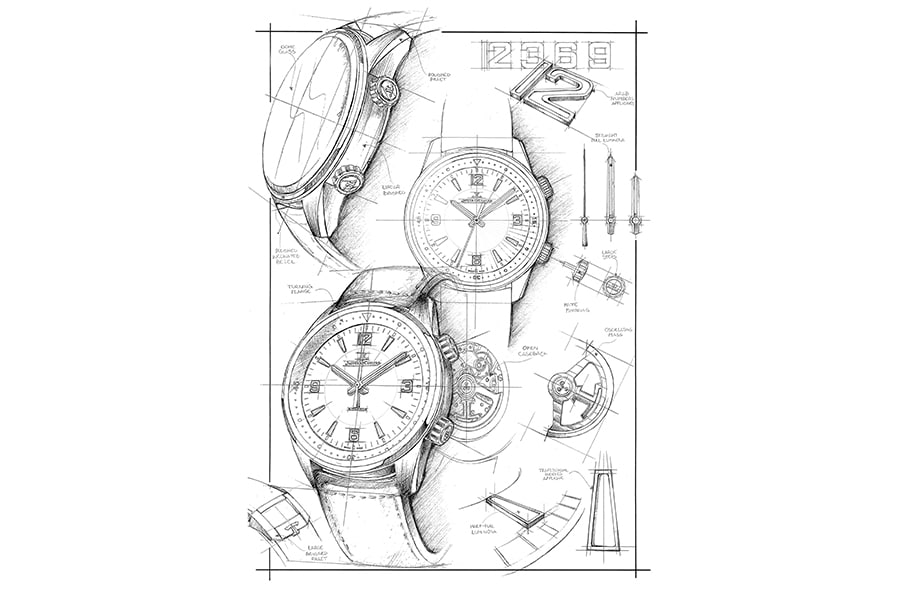 The Polaris was originally born as a breakthrough model of the highly lauded Memovox, the first ever diver's watch to house an alarm mechanism. The alarm mechanism was (and still is) one of the most popular complications amongst users, and its appeal to divers was obvious (and hence made it an instant success). The inclusion of a rotating bezel inside the glass, and the 20ATM water resistance, meant that it could stake its claim as a true diver's watch, while looking like something better suited to the dining hall at Windsor Castle. Early Memovox examples were seen on the wrists of many from 1950 (when they were first released) onward, but it wasn't until 1965, when the Memovox Polaris first went into production, that people really started to pay attention. The 1968 model is perhaps one of the most iconic timepieces of all time.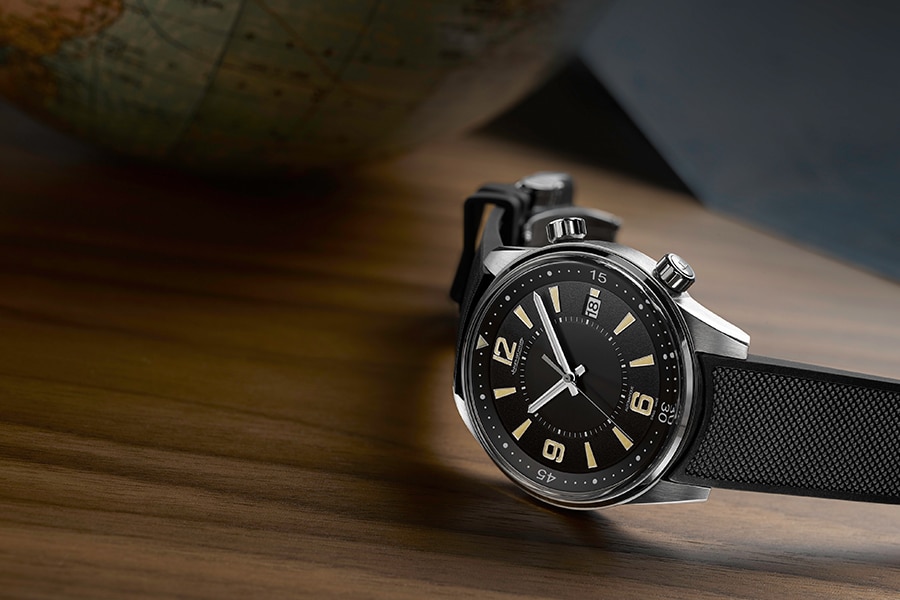 Now, with a refreshed approach and a series of elegant yet sporty designs, Jaeger-LeCoultre's modernised Polaris series harks back to the Memovox Polaris of 1968, but with some modernised elements. The range includes a three-hand automatic, a chronograph and a chronograph world time, as well as two models with stronger vintage influence: the Polaris Date and, as a nod to where this collection all began, the new Polaris Memovox (including a rare limited edition example in celebration of the 50 year anniversary of the original timepiece, limited to 1,000 units).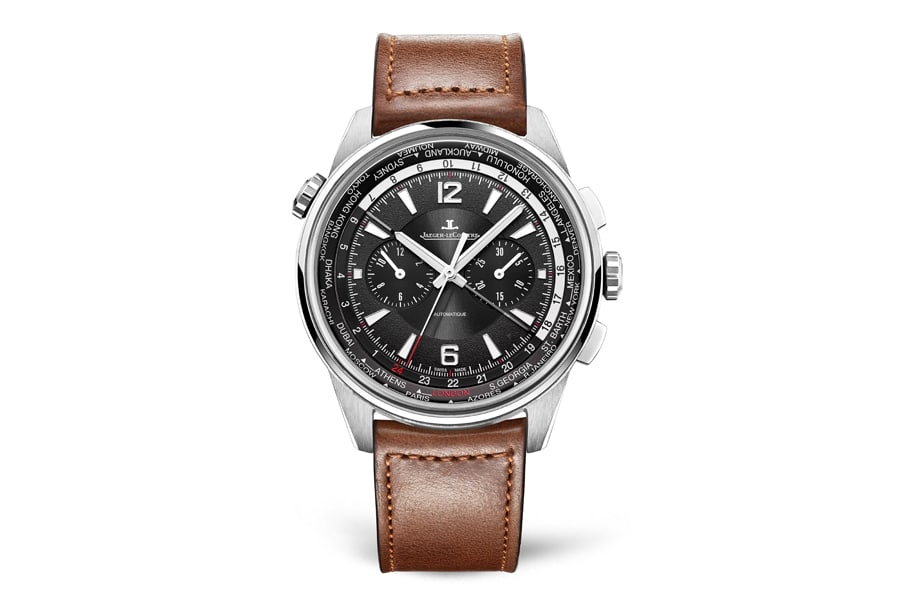 While Polaris has always had a black dial, the new range also offers an ocean blue option; this is a particularly striking dial that shows Jaeger-LeCoultre's ability to adapt to the demands of the market, no matter how legendary their watches may historically be.
Staying on the aesthetics (for now), the new cases have been forged to a modern, sportier design than the original, whilst staying true to their iconic forebears. With both brushed and hand-polished surfaces available, the lines are a little sharper that before, and the lugs stand out slightly more. The thin, rounded bezels of the original are still there; so are the large, prominent crowns at the two o'clock and four o'clock positions (though they've updated them slightly to have better grip; a nice touch).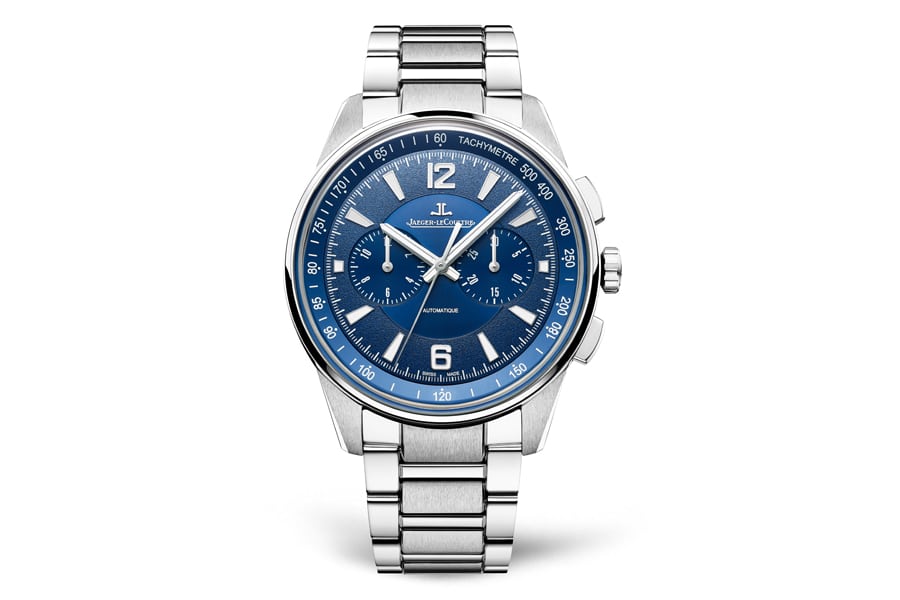 The strap options are plentiful, too: the three-link metal bracelet with both polished and brushed metal surfaces looks great, and is befitting the bold simplicity of a real sports watch (Jaeger-LeCoultre have deftly proved that that is what this is). That said, you'd be just as smart to swap it out for one of their alligator, or calfskin bands (the latter comes complete with an aged patina–a great look, given the vintage pedigree of the Polaris).
On the non-Memovox models, the bulky double-caseback with the 16 punch-marks (so that the alarm could be heard, whilst maintaining waterproof abilities) has been replaced with a more practical (and some might say, more elegant) exhibition caseback, displaying an engraved oscillating weight, which powers one of Jaeger-LeCoulre's most famous assets.
And brings us to the next feature of this range.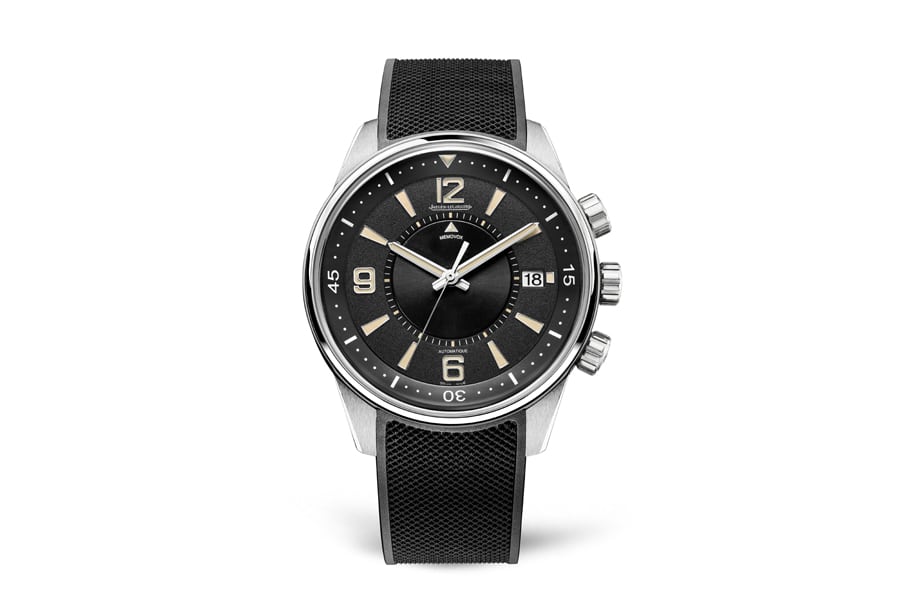 Jaeger-LeCoultre's Memovox movement was so perfected back in 1950 that is has only been developed and tweaked slightly since then; never completely overhauled. The Manufacture Caliber 956, which is responsible for time, date and also the alarm function on the Memovox Polaris, has been replaced with non-alarm functioning movements, to better service the needs of each design's purpose: the 751H. 752A, and the 898E/1, for the Chronograph, World Time, and Automatic variants respectively. Jaeger-LeCoultre have long been known for their movements, which they've made in-house since day one, and have yet to disappoint in this department.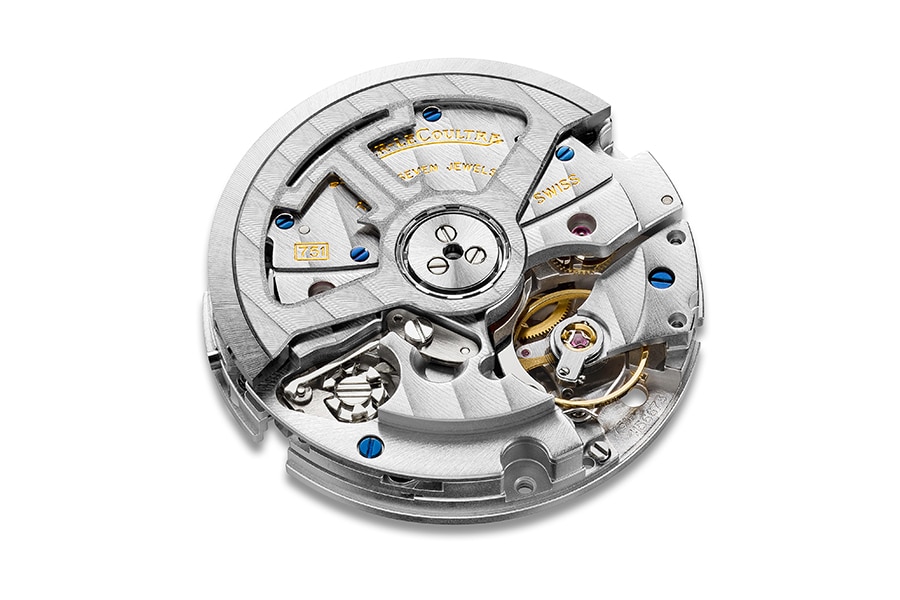 The Polaris Collection isn't just a re-work of an old classic, however. As a whole it's a well-designed embodiment of what Jaeger-LeCoutlre long ago mastered as a company, and how they have kept up with trends. They cover the field, without flooding the consumer with options. They provide one of the best wristwatches money can buy; but don't overcharge for it (yes, this is still very much a luxury brand, but where else can you find this attention to detail for under $10k?); they produce premium movements, but housed in a varied number of case and strap options, so you can choose to match either your style or your budget (whichever is more important).
And, perhaps most importantly, they don't get tied down with tradition and ritual. Who says you can't take a classic and give it a modern face lift? The Polaris Collection still adheres to everything established by the 1968 Memovox Polaris, heck, you can still buy something near-identical to the original. But taking a design as loved and respected as this, and creating a sports watch for the modern day; bringing it into the 21st century?
Well that's just a no-brainer.
Jaeger-LeCoultre Polaris Collection 

Have you subscribed to Man of Many? You can also follow us on Facebook, Twitter, Instagram, and YouTube.