Beloved tea brand T2 opened their first store in Melbourne 25 years ago and kicked off a revolution that's still going to this day. As their business expanded, so too did their thriving customer base. You can now find their teas just about everywhere, including local cafes and boutique shops in both Australia and other major parts of the world. They've also just launched a new website that's no less colourful or approachable than their assorted brick-and-mortar locations. Yet no matter how big they get, the people and the planet always come first, hence their B Corp status.
It's getting pretty wild out there in the world of tea and T2 is deftly keeping pace. Rather than rest on their well-established laurels, the brand continues to experiment with new blends, collections, and styles, forging ahead in full stride. As we mentioned above, they also just launched a new website so as to improve the online customer experience. From limited-edition blends to best-selling teaware to high-quality gift sets and more, you'll find it there and in top form. Ordering is a breeze and shipping is free on all purchases over AU$50.
Allow us to present a quick overview of T2's latest and greatest releases: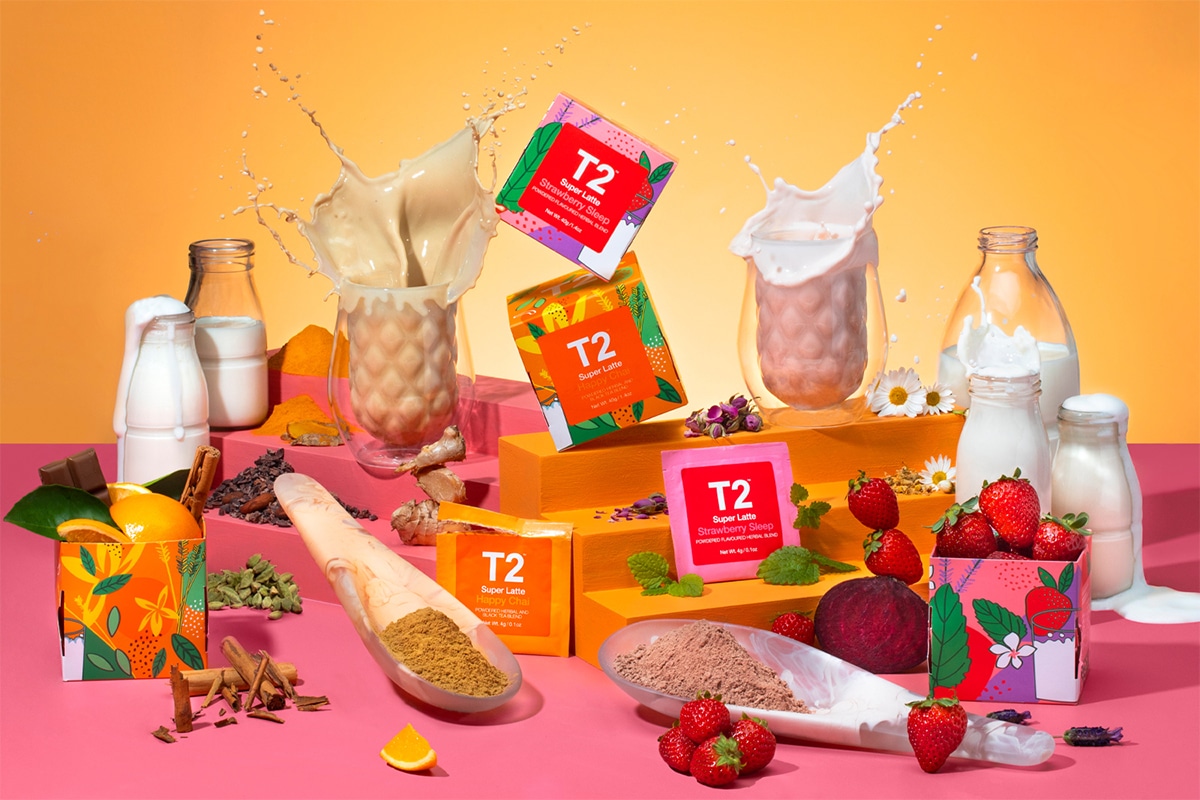 Tea Latte Powders
Tea lattes are all the rage these days and with good reason, as they taste freaking delicious. T2 has you covered by way of their newly introduced latte powders, which form the base for your next creamy, sweet, and frothy sipper. Choose between Happy Chai Super Latte and Strawberry Sleep and mix with your favourite kind of milk. Happy Chai combines ground spices with cacao, carob, and a touch of black tea. Strawberry sleep delivers a velvety texture along with soothing ingredients like chamomile, lavender, and lemon balm.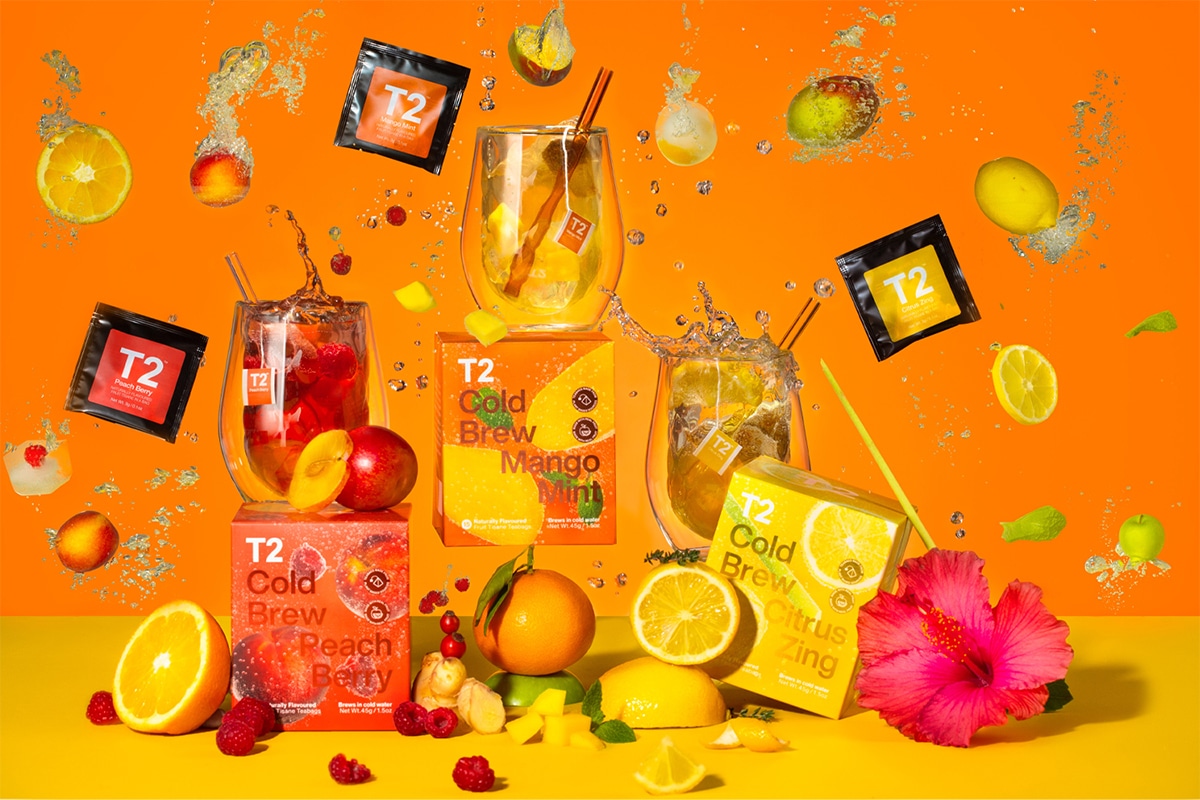 Cold Brew
A warm-weather pastime if there ever was one, iced cold tea simmers you down when temperatures rise. T2's latest range of cold brew tea bags and loose leaf teas hits all the right spots and tastes great in the process. Mango Mint Cold Brew is exactly as refreshing as it sounds, incorporating real fruit pieces and a hint of ginger. Citrus Zing cultivates pure zest while Peachberry brings forth lip-smacking fruity flavour.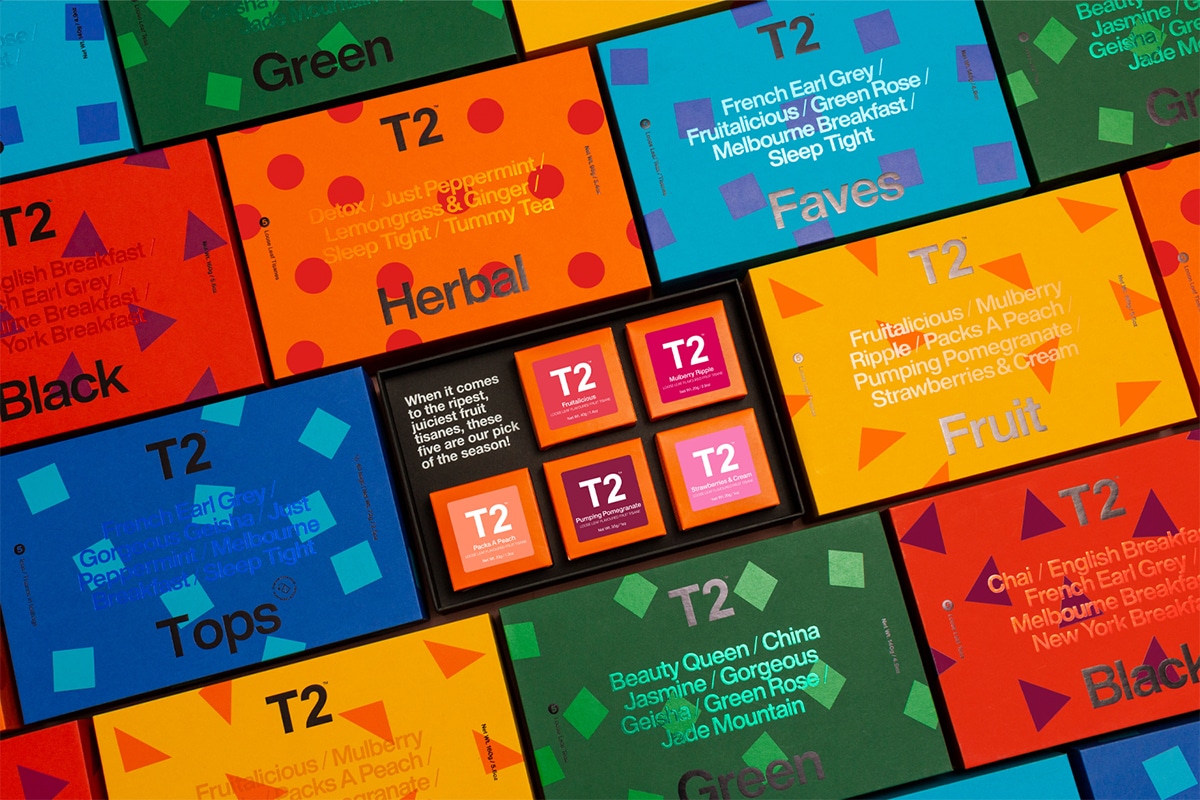 Gift Packs
Odds are you know a tea lover or two (or twenty), who's way more into this popular beverage than you even think. When it's time to put a smile on their face for special occasions or simply because you feel like it, T2 has just the thing for you. Shop amongst an ample variety of gift boxes and packs, some of which incorporate themes or accessories and all of which are expertly presented. Prices and styles vary.
An already great company, T2 just keeps getting greater. Their newly launched website is bursting with colour and efficiency and their inventory leaves no style, category, or flavour behind. What began 25 years ago continues at a breakneck pace and that means more choice for you, dear drinker. Come see what Australia's favourite tea brand has been up to.
This article has been produced in partnership with T2.