There's something innately welcoming about Penfolds. For over 175 years, the iconic producer has typified the strength of our country's great wine culture, moving fluidly between heritage and innovation. From the colour and texture to the way we all slide forward on our seats whenever a bottle of Grange appears, you can't deny the winemaker's influence down under. After all, it's more than just Australia in a bottle, it's unmistakeably Penfolds.
"When you talk to creatives, the highest mark of respect is not saying that their work is great, or that it is your favourite, it's that their work is uniquely their own," Penfolds Senior Winemaker, Steph Dutton says. "Having created something that stands on its own and is instantly recognisable is important. That's what we've done with our wines."
But Penfolds isn't a brand to rest on its laurels, and that's precisely why its latest venture is getting wine fans a little flustered.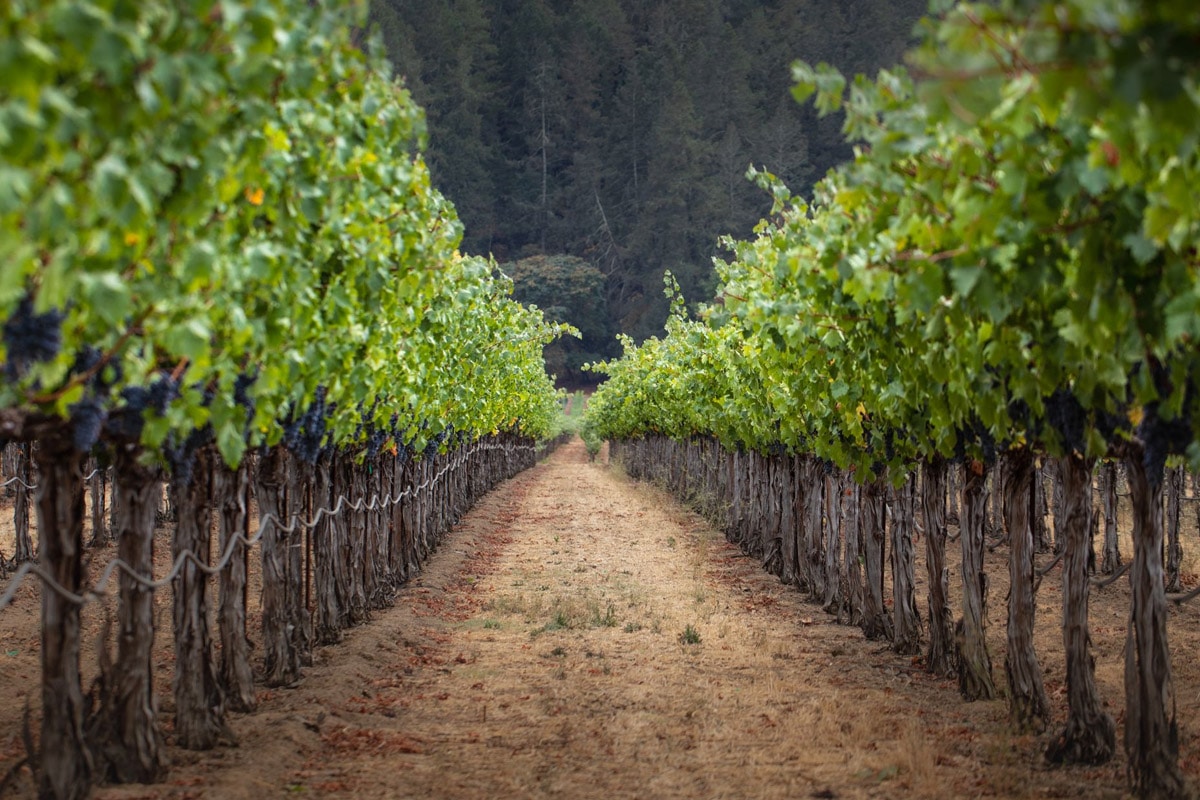 Penfolds California Collection
Starting its Californian ambition more than twenty years ago in the Camatta Hills of Paso Robles, Penfolds entered the region with one intention in mind – to bring South Australia's best fruits across the sea. Crafting a plan to create a collection unrestricted by vine, border or continent, Penfolds has unveiled four new Californian wines that honour the best of the northern and southern hemispheres. Utilising a multi-regional sourcing philosophy the wines are set to write a new chapter in the brand's book. One that has many more pages to write as it looks towards the next 175 years.
From 1998 – 1999, a selection of Penfolds best 'Heritage Selection' grapes from South Australia's Magill and Kalimna Estate were planted in Californian soil. Spending the next two decades discovering the best land practices for Camatta Hills Estate, Penfolds experimented with the prized limestone, but the bottles were never commercially released.
It wasn't until Chief Winemaker Peter Gago, Senior Winemaker Stephanie Dutton and Winemaker Andrew Baldwin reestablished Penfolds footprint within the northern hemisphere that the prized 2018 harvest finally became a reality.
"The last thing we wanted when we went to California was to do everything exactly the same as we had done in Australia," Dutton says. "Instead, we wanted to take the foundations and style we had built back home and add those cultural nuances to create something worldly."
Now, we see four outstanding drops presented in the inaugural Penfolds California Collection.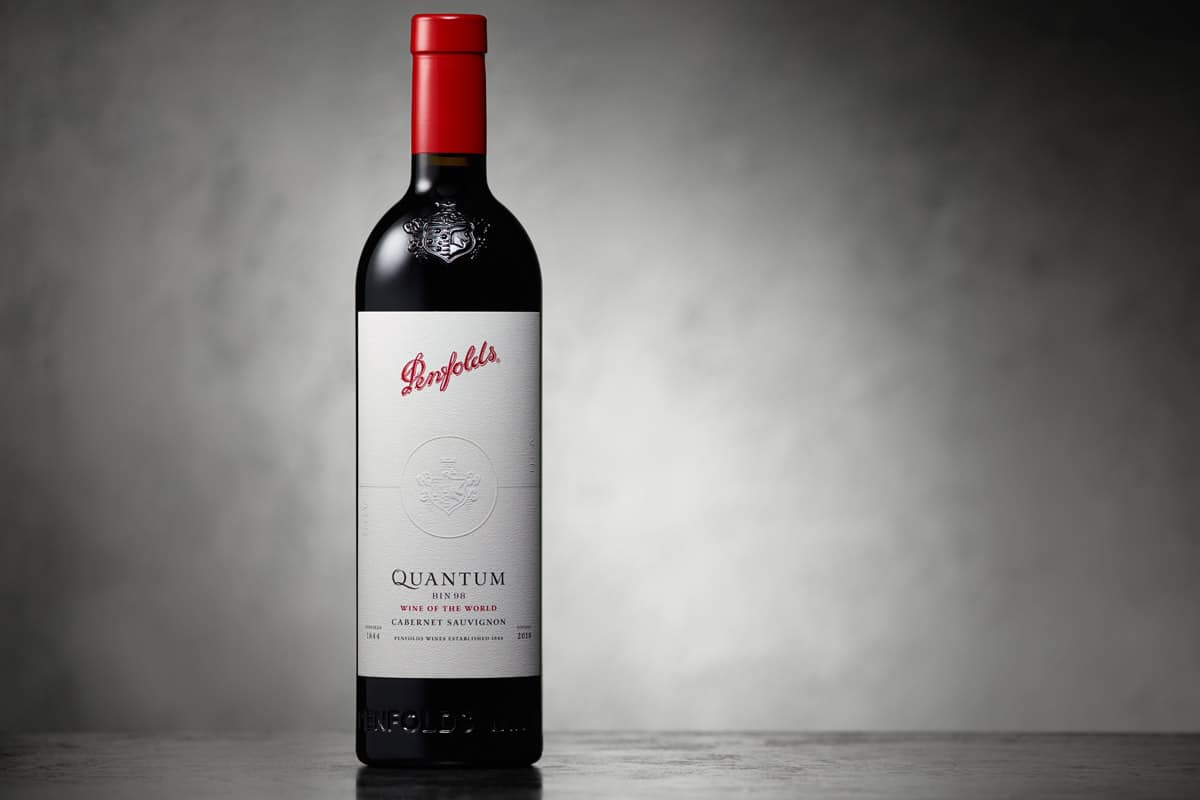 2018 Quantum Bin 98 Cabernet Sauvignon
Headlining the collection is Penfolds Quantum Bin 98. Epitomising the twenty-year endeavour, Quantum redefines the term Wine of the World with a strong blending entente that reveals a wine full of history and expertise. Serving as a powerful expression of the collections blending style, it leads the charge in Penfolds' strategy to seek out notes of intense flavour, structural tannins and equal parts grace and complexity.
Nose: Featuring aromatic building blocks, rich malt, bone marrow and a ripe berry core. The complex dark-berried spectrum commands immediate focus and with further attention to blackberry, blueberry and boysenberry at the end.
Palate: Viscous/marbled texture combines with a blue-berried wash and film covers the palate with conviction.
Colour: Deep red, magenta brightness at the rim.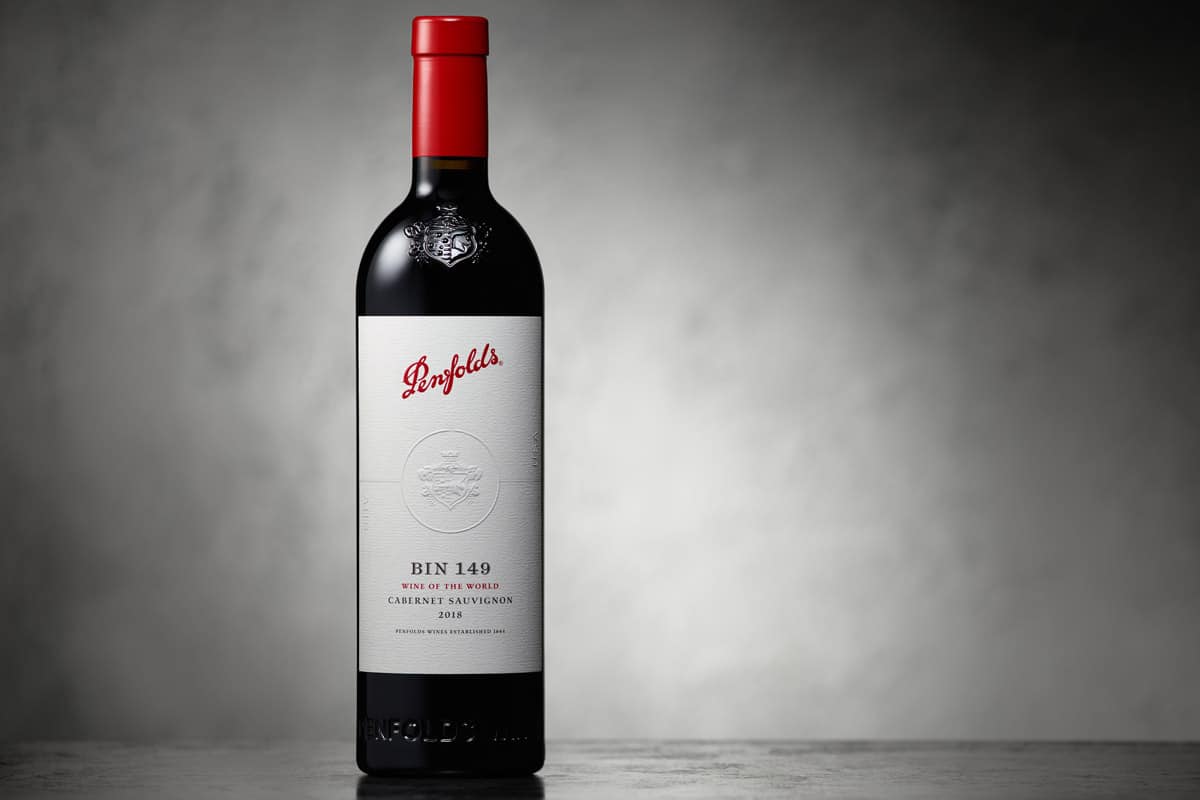 2018 Bin 149 Cabernet Sauvignon
With Bin 149, northern and southern hemispheres combine to find a prized cabernet sauvignon from Napa Valley and a pedigreed range from South Australia. Embodying tannic foundations, and dark fruit intensity that flawlessly adheres to the "worldly" character.
"When you look at our blending philosophy, it gives us permission to look at other regions within Australian and regions outside of Australia," Dutton says. "Californians are known for their open-mindedness. Now, we've hit a stage where they're inviting Australians to collaborate and that's where growth can take place. If anyone was going to be open-minded in the pursuit of excellence, it's the Californians." Penfolds House Style is in the building blocks of Bin 149, a name derived from the percentage of South Australian cabernet sauvignon synergistically woven into the blend (14.9%).
Nose: Iced tea (sweetness), caperberries (savoury) and French polish is facilitated via heady barrel ferment characters and bold Penfolds markers.
Palate: Classically Penfolds in character, yet altogether different in structure. The fine, close-knit tannins awaken the palate with a menthol lift surprise.
Colour: Bright deep red
2018 Bin 704 Napa Valley Cabernet Sauvignon
Steeped in winemaking tradition the Bin 704 seeks to modernise and redefine a Napa Valley cabernet through a Penfolds lens. "Moving from Quantum to Bin 704, we go from talking about blending to discussing something that is exclusively about purity," Dutton says. " Those textbook cabernet elements, tomato relish, sage, when all those flavours shine through, that's cabernet at its best."
Being mindful of varietal nuances, regional essence and silk-like textural definition, the wine is nurtured in French barriques for maturation. The name Bin 704 draws inspiration from the mirror image of its Australian Bin 407 stablemate, a wine that also respects varietal expression.
Nose: Savoury expressions lead the charge with carpaccio style red meats, seared beef and a mild pepper crust, with bay leaf and wild thyme.
Palate: Somewhat restrained at first, Dark cabernet fruits transfer from the nose to the palate.
Colour: Deep Red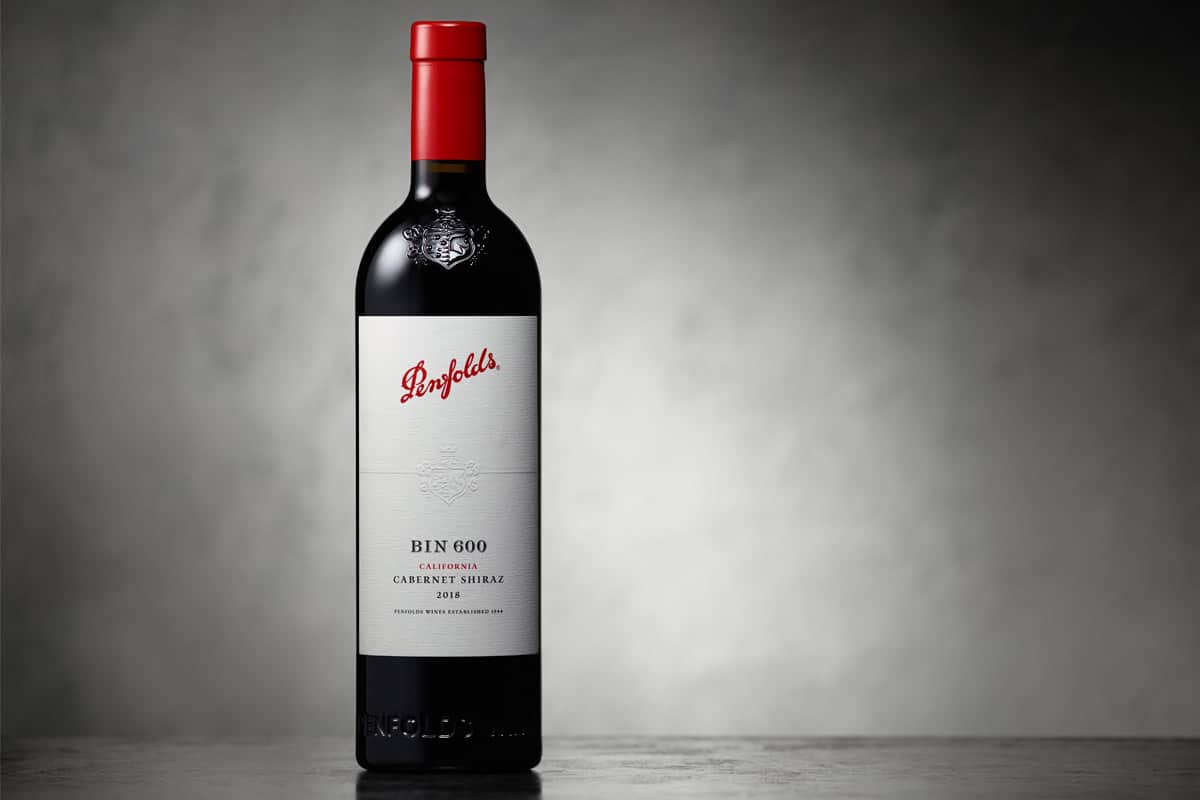 2018 Bin 600 California Cabernet Shiraz
For Bin 600, Penfolds imported a heritage selection of vine cuttings from South Australia's esteemed Kalimna and Magill Estate vineyards, and planted them in Californian soil. The name comes from the original name of the Camatta Hills vineyard, Creston "600" Ranch. Which serves as a reference point to the start of Penfolds Californian journey.
In recognition of Penfolds history within the Californian region, grapes from the original 1998 vine cuttings feature in this classic cabernet shiraz blend. "The idea is to bring cabernet and shiraz together in a way that culminates in a complete wine – one that has a distinct beginning, middle and end," Dutton says.
Nose: Spices find clove, sage and turmeric in immediate suspension. Conversation diverts to cold coffee grounds, raw coconut kernel and jasmine tea
Palate: Medium-bodied, sweet liquorice that brims with potent aniseed on the backbone with a contributing glycerous texture.
Colour: Gleaming crimson, dark core.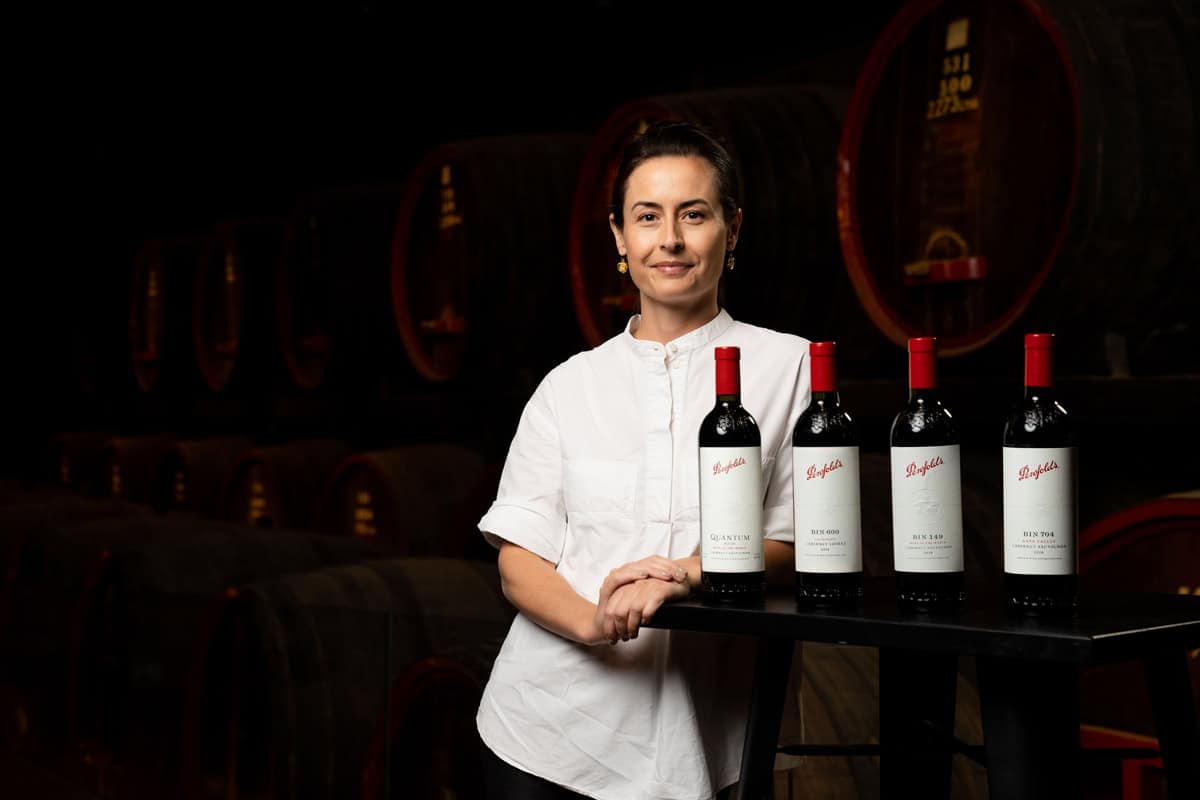 The Future of Penfolds' Californian Collection
So, what happens when you fuse America's favourite wine region with the sensibility of an Australian icon? First and foremost, controversy, but it's not out of the ordinary.
"When you look at our history, particularly with regard to Grange, it wasn't an easy journey," Dutton says. "There was controversy, but I think there is room for controversy in our space."
In fact, taking those footholds Penfolds has built in Australia and transporting them was just one step in the process. The California Collection represents more than a simple change of scenery.
"We are building for longevity, it's a non-negotiable for us with this project and with our Californian venture," she says. "When you make sparkling, you will always be compared to Champagne. When you make pinot noir, you will always be compared to Burgandy. When you make Cabernet Sauvignon, no one compares you to anyone. It's a uniquely Australian essence and something that Penfolds has championed throughout its history."
Penfolds California Collection is available from Thursday 4th March 2021 online, at Penfolds Cellar Doors (Penfolds Magill Estate and Barossa Valley Cellar Doors), selected Dan Murphy's stores and selected fine wine independents.