Is this the Perfect Gift for the Racing Enthusiast?
In collaboration with Pulsar.
The holiday season is upon us and of course that means giving and receiving gifts. If you or your friends enjoy quality gear and the occasional (or frequent) high-octane car race then you're probably already familiar with Pulsar which we've covered numerous times on Man of Many. Known for premium mid-range chronographs and action watches that flaunt tons of features and don't go short on style, Pulsar is quite simply the epitome of thrill-seeking fashion and functional innovation. Not only did the brand create the world's first electronic digital watch, but they're now the Official Watch Partner of the Supercars Championship. To celebrate they've also been known to release limited edition timepieces for special racing occasions.
Pulsar lives diligently by the mission statement that "every second is a new challenge" and so they're always upping their game and finding new ways to combine the best of sport and style. As such, they never fail to make products that are simply the perfect gift for active men, be it friends and dads alike. Those of you feeling lucky should know we've held giveaways in partnership with Pulsar in times past.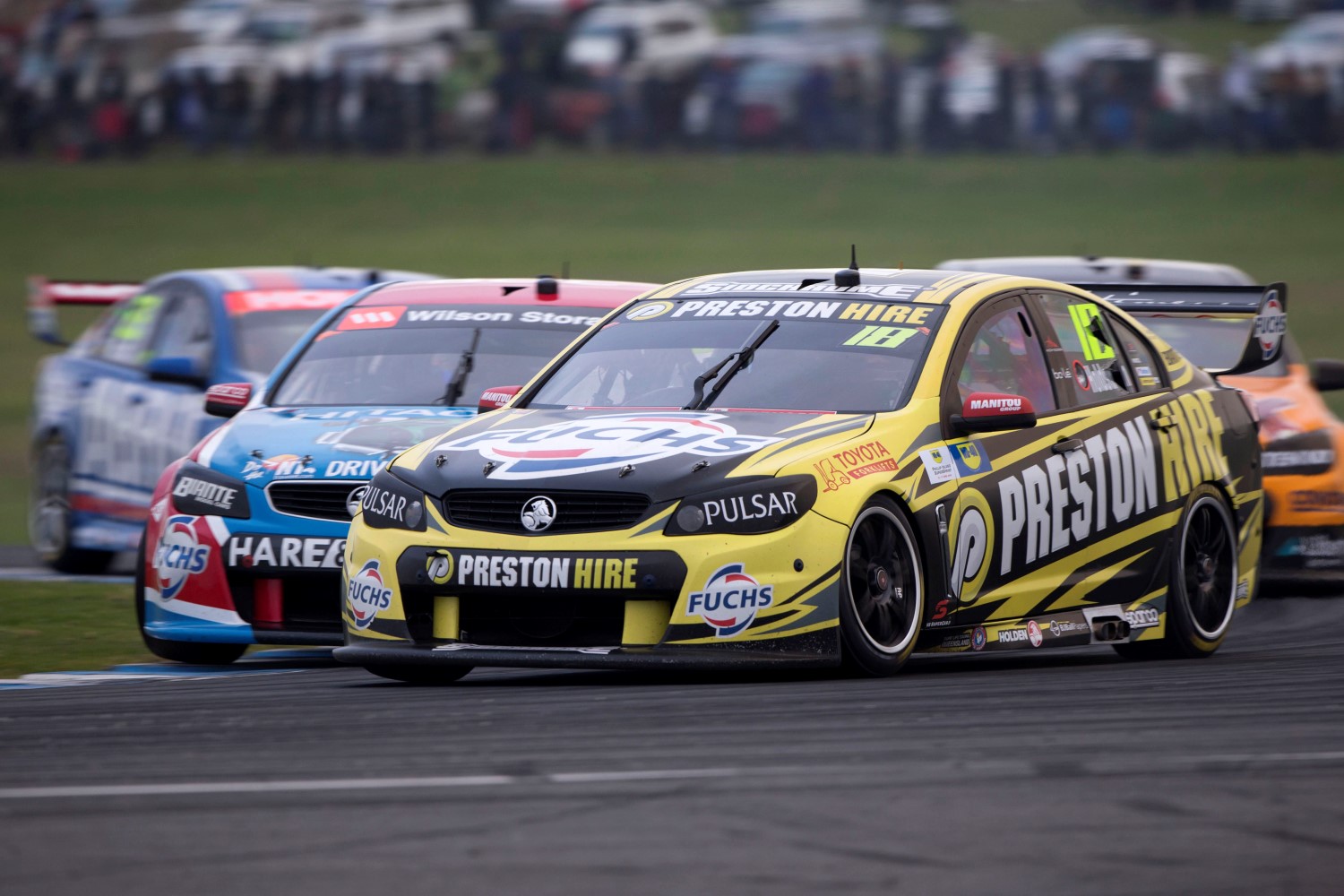 This holiday season Pulsar wants to put some adrenaline in that stocking and a huge smile on your face so they've released the stellar PU2083X Watch in honour of the Supercars Championship. The timepiece is a symphony of function and design, graced by a battery-powered VK63 Chronograph that runs on Quartz movement.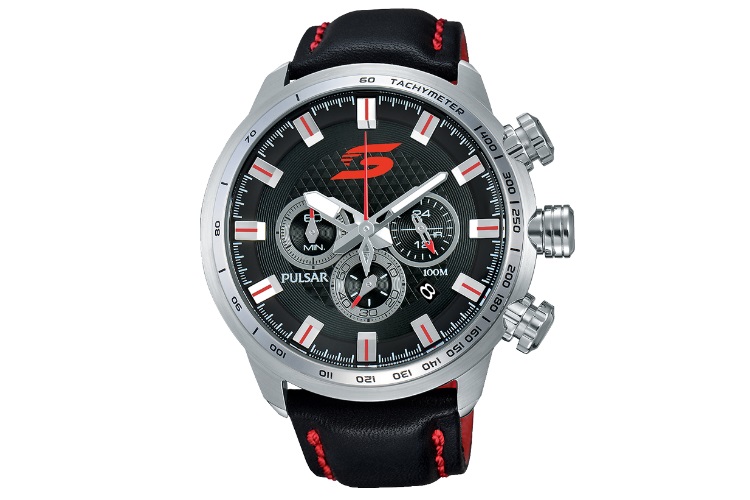 The brilliant 47.4MM silver case is made of stainless steel and sturdy mineral crystal. On the sleek black watch face are unmistakable silver hands, three separate sub-dials and then of course an eye-catching main dial that doubles as a stopwatch. The stopwatch uses a tachymeter scale and measures time in 1/5th of a second increments because when "every second is a new challenge" you want to break those seconds down as precisely as possible.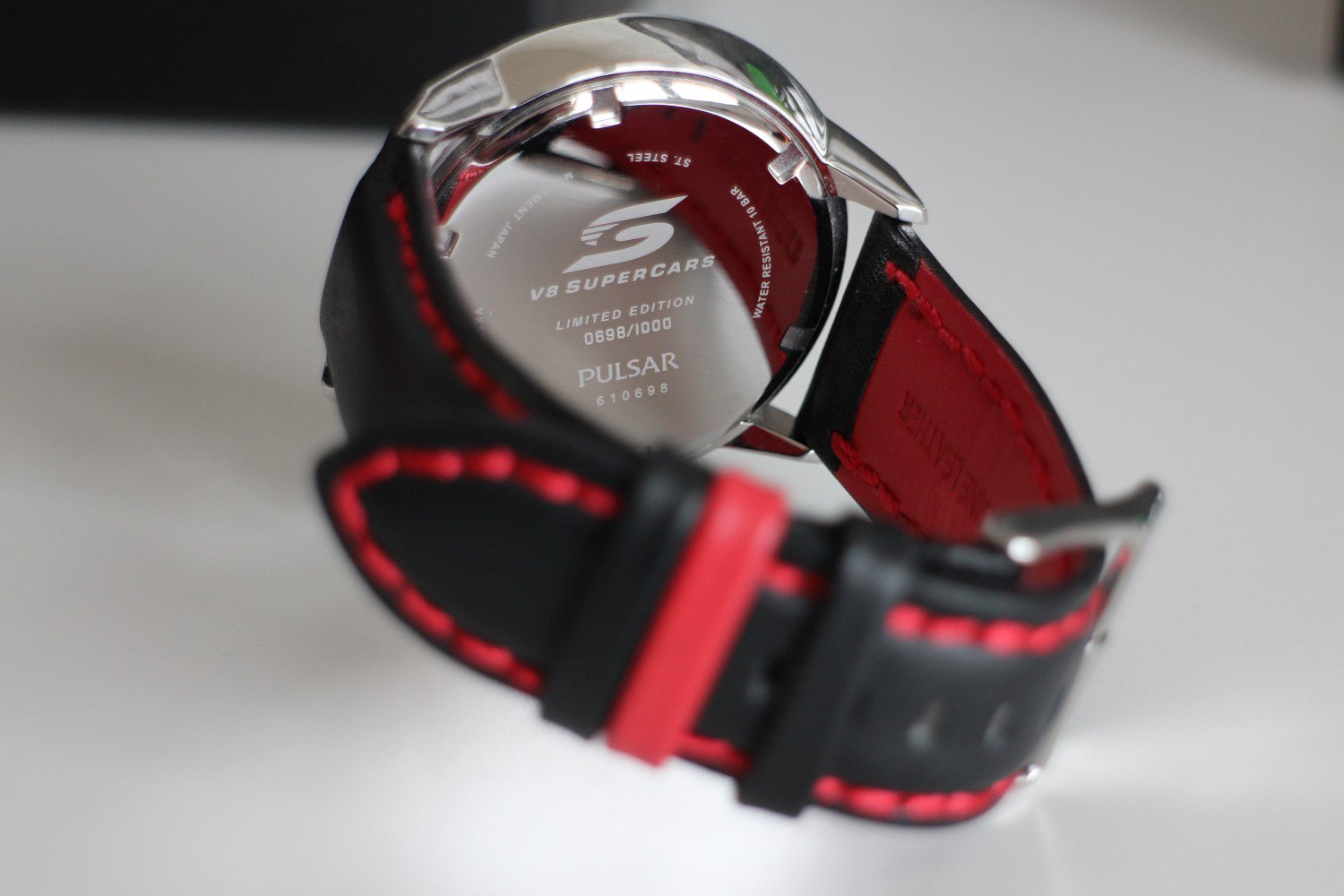 The watch is also water resistant up to 100 Metres and includes a premium leather strap. Needless to say, the PU2083X is efficient, painstakingly accurate, sporty, sturdy, loaded with features, offered at a price too good to refuse and the absolute perfect gift for the 2016 holidays.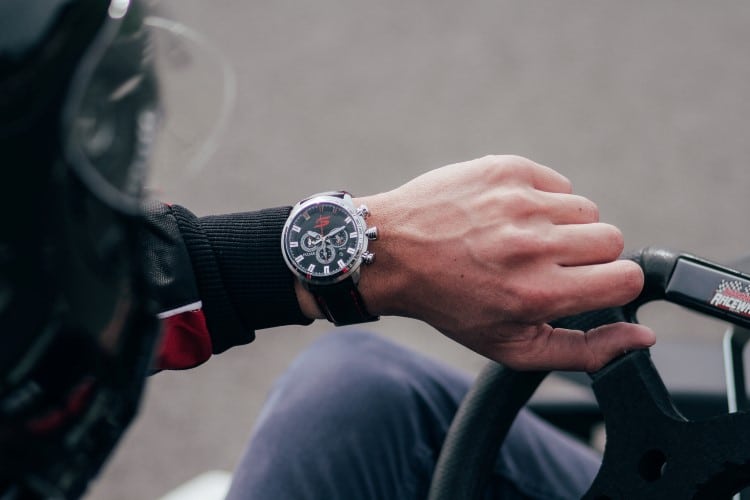 Cheers to The Versatile Gent for the shot above on my wrist and an epic race day in the carts with Pulsar.
If you're a thrill-seeker or racing lover then Pulsar is your brand, period. They cater to the mid-range market and focus almost exclusively on those with a thirst for adventure who still like to wear products that look damn good. Most of the watches in Pulsar's tremendously diverse range emphasize reliability, style and durability in the face of any circumstance and are therefore the ideal gear of choice for your next foray into the unknown. Buy one for a friend or tell a loved one to buy one for you because few things encapsulate sporty style with the precision of a Pulsar watch.