8 Reasons Samsung is Worth the Switch
In Partnership with Samsung
Some breakups are tougher than others. Despite all the talking, texting and pic sending you've enjoyed for years, sometimes it's best to admit that you've simply grown apart. C'est la vie.
It's time for a change, and Samsung's new Galaxy S20 FE is rather tempting…
Firstly, the S Series is the crème de la crème of smartphones with everything you'd want from a high powered device. The first of its kind lineup ushered in a new era of connectivity, with the Galaxy S20+ and Galaxy S20 Ultra taking advantage of both sub-6 and mmWave technology.
Now Samsung has taken the features that fans of the S20 love and included them in the new S20 FE (Fan Edition) and it comes with a very attractive price tag, starting at $999.
People across the globe are opting to switch to Samsung, thanks to the brand's investment in innovation; just take a look at Galaxy Z Fold2 and Galaxy Z Flip. There's no shortage of futuristic features on offer across the Galaxy lineup.
Here is a list of 8 reasons that make a solid argument for switching to Samsung:
1. It's Super Easy
Kissing goodbye to your outdated handset isn't difficult and Samsung Smart Switch gives you no more excuses. Literally. Whether you are going from an Android, Blackberry, Windows Mobile or iOS to Galaxy, the new tech makes the break up as seamless as ever. Transfer photos, contacts, messages, files and important data to a new device, along with the settings, meaning you can pick up right where you left off. You can even create a backup for your old phone's files on your computer then transfer or sync your data across. Don't drop this one in the 'too-hard basket', put yourself first for once.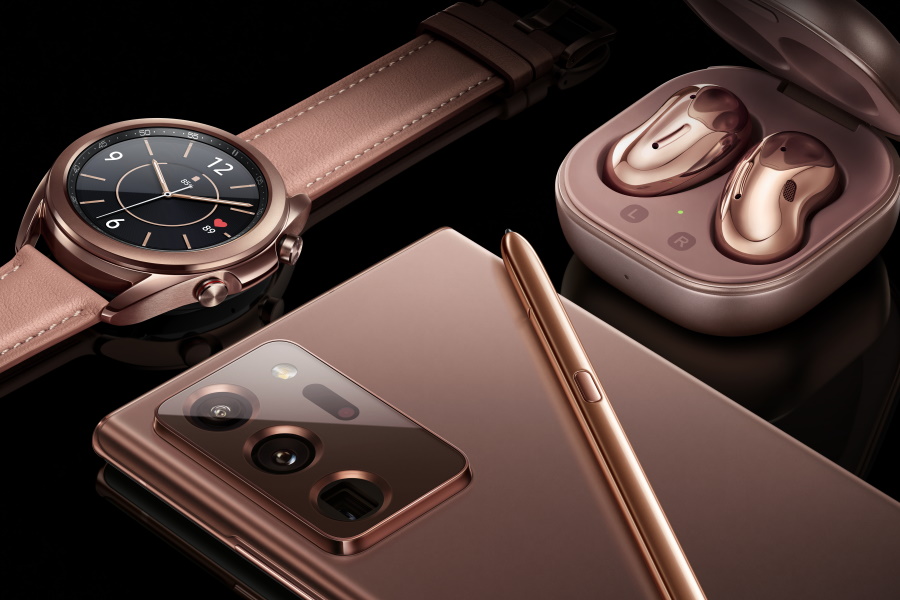 2. Samsung's Connected Ecosystem
The best part about finding a new flame is meeting their friends. Will you get on? What if they don't like the look of you? When you switch to Samsung, the welcome is warm. With seamless connectivity between Samsung's mobile devices, including the S20, Galaxy Buds, Galaxy Watch Active2, Galaxy Watch 3, Tab S6 and Tab S7, you need not worry about falling into fringe friend territory. You'll get the benefit of sharing all your music, videos and apps in one untapped experience. Even better, with Samsung Smartview, you can share all your movies and videos directly from your S20 device to your TV with a tap.
3. Quick Share
Remember standing in a circle with your phone pressed up against your friend's as you attempted to Bluetooth the latest tunes to each other. Well, while some of you may still be in the Airdrop phase, the Galaxy S20FE offers a revamped take. Through Quick Share, S20 and S20FE users are able to bump up their communication capabilities, sharing files with up to five friends at once with no device pairing required. BYO tunes.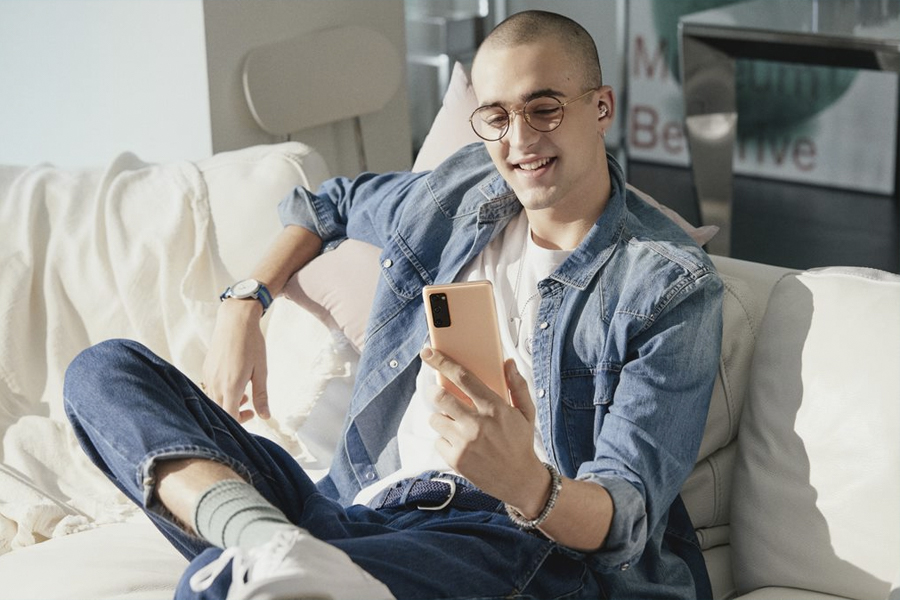 4. Design
The eye-catching edge-to-edge design of the Samsung Galaxy S20 FE is more than worth the price of admission. Boasting a 6.5-inch OLED display and sporting HDR10+ Infinity-O display, the screen is one of the most immersive visual experiences you'll find under $1k. Even better, the new smartphone has a 120hz refresh rate, making the gaming experience smoother than ever. The back of the S20 FE is almost as vibrant as the screen too, coming in six colours: cloud red, lavender, mint, orange, navy and white.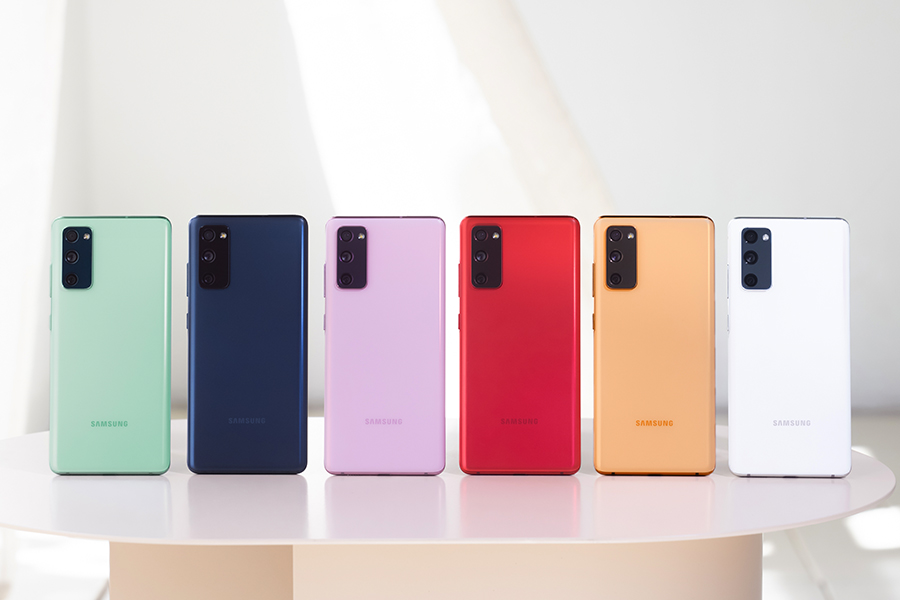 5. 4 Cameras for the Price of 1
We all know that cameras are the key to smartphone supremacy and the Galaxy S20 range ticks all the boxes, four-times over. The Samsung Galaxy S20 FE features four incredible cameras, offering professional-quality imagery in the palm of your hand. The smartphone also includes a 12MP ultra-wide, 12MP wide-angle, 8MP telephoto camera and a 32MP selfie camera, providing millions of pixels for an impossibly sharp shot. Additionally, while the iPhone has its Portrait Mode, the Samsung Galaxy S20 FE gives us Live Focus. Utilising the main camera for image capturing, the wide-angle capabilities offer superior depth information, securing a more immersive bokeh for stylistic impact.
If shooting video is your thing, the S20 FE has 4k video recording so you can capture video in true-to-life colour and quality, which you can stream to a Samsung QLED 4K device for a stunning viewing experience. Even better, you can capture your favourite stills from the video and export them as high-res photos.
Want to capture a sick skate video? Never worry about blurry or bumpy videos again, thanks to the Samsung Galaxy S20 FE's Super Steady function. Incorporating anti-rolling stabilisation and AI motion analysis technology, you'll have your own extreme sports content running smoother than ever.
This is a seriously slick camera system for under $1k.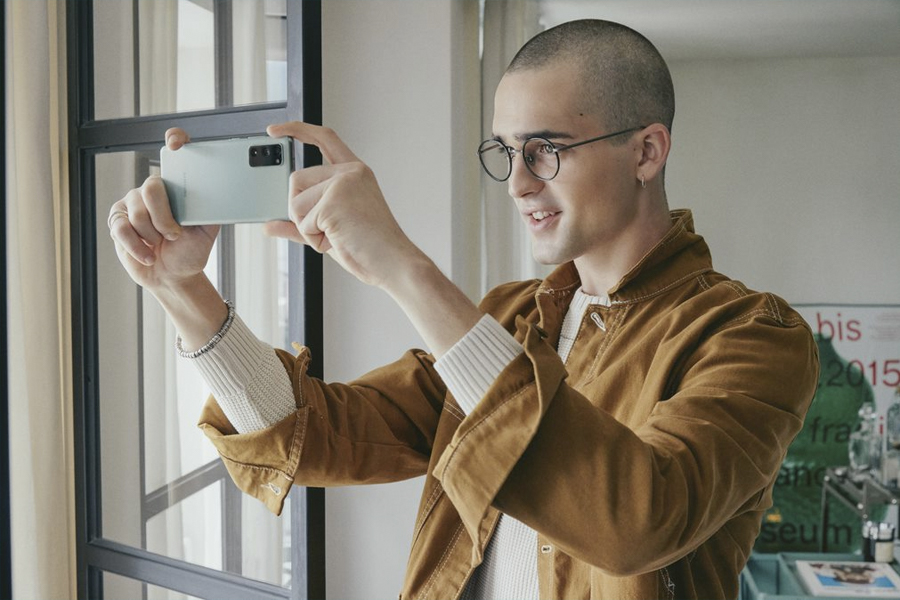 6. Never Miss a Moment with Single Take
You might not have heard of Single Take before, but once you test out this latest feature, you'll understand why this is a big addition. The function allows you to stay wholly in the moment, while you capture the moment. Through AI-capabilities, the Galaxy S20 FE offers the ability to capture photos and videos, through Live focus, Ultra-Wide and other modes simultaneously. If you are wondering why that would come in handy, allow us to elaborate.
Some scenes, you only get one shot at; like your child's first steps. Rather than simply reaching for your phone to capture the once-in-a-lifetime moment, running the risk of a sub-par capture, with Single Take, you'll score Live, photos and videos in a multitude of different formats. Relive life's best moments in whatever fashion you see fit.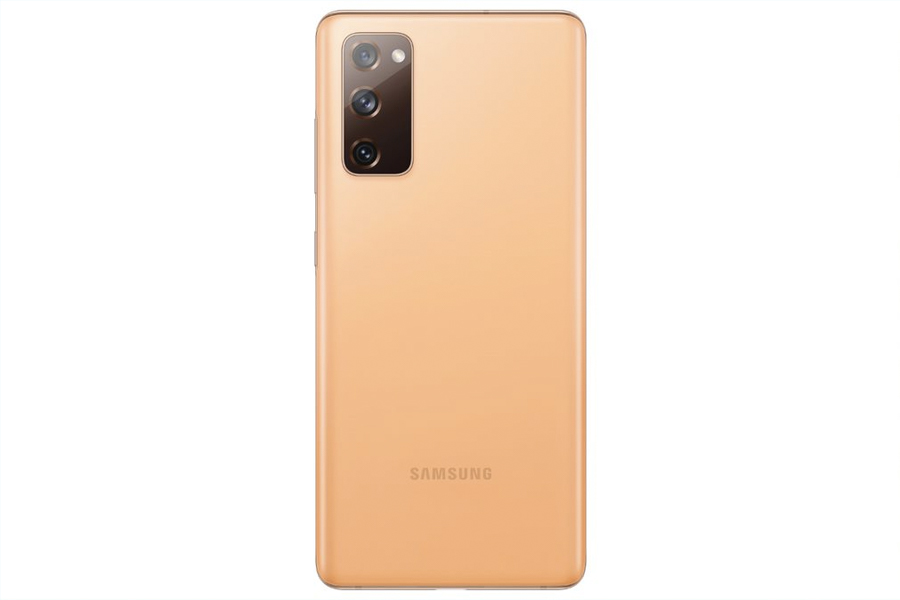 7. Improved Battery Life
While technology has improved tenfold in recent years, it seems battery life has failed to chart a similar evolution. In fact, as smartphones have added new tech and features, it feels like the window for use is getting smaller and smaller, but modern problems require modern solutions. Samsung has bumped up the S20 FE's battery to a whooping 4500mAh capacity, that's even larger that it's slightly more expensive brother, the S20 (4000mAh).
These additions will keep you juiced all day, but that's not even the best part. If you run out of charge, you can place your handset back to back with a fellow S20 user for a lightning-quick boost. Want more memory? The Samsung Galaxy S20 FE has you covered there as well. The Galaxy S20 FE has a slot for expandable storage up to 1TB, so you never have to delete any of those important memories off your phone.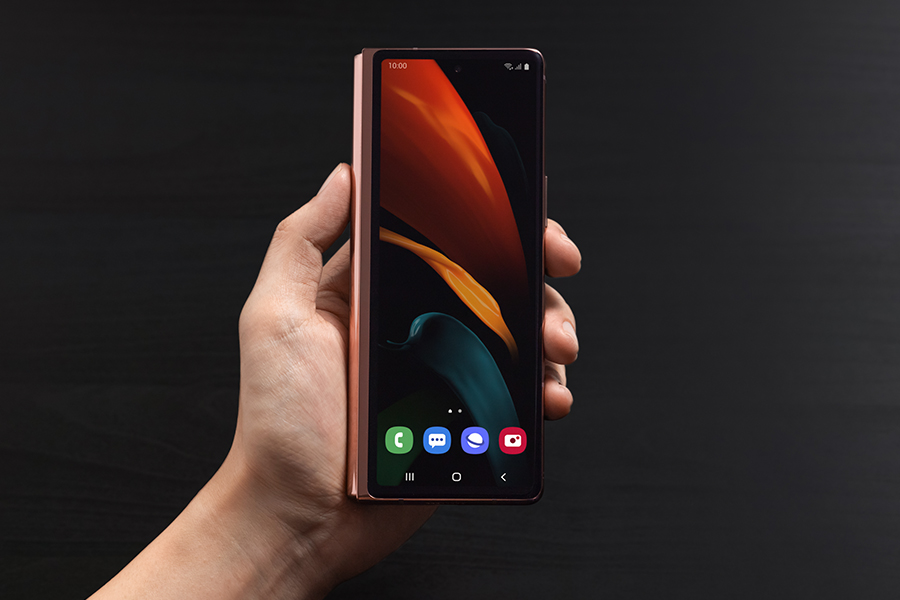 8.  Foldable phones
The S20 FE is a great way to get started with the Android OS. Once you've made your way across, there are so many different types of phones you can get excited about. The two most likely to grab your attention and most likely to make you consider switching are the Galaxy Z Fold2 and Galaxy Z Flip 5G. The Galaxy Z Fold2 is the successor to last year's Galaxy Fold and has been upgraded in almost every way. The larger outside screen is perfect for managing the quick things like a quick text, answering a phone call or checking directions on Google Maps. Once you unfold the Galaxy Z Fold2 though, you have one of the most immersive displays ever put on a smartphone. Imagine commuting to work and you unfold your phone to open a tablet to watch Netflix or YouTube. Needless to say, you'd be the envy of everyone on the carriage or bus. Add that to the impressive multi-tasking capabilities – aka using three apps simultaneously when unfolded – and you might have just found the perfect device for work and play.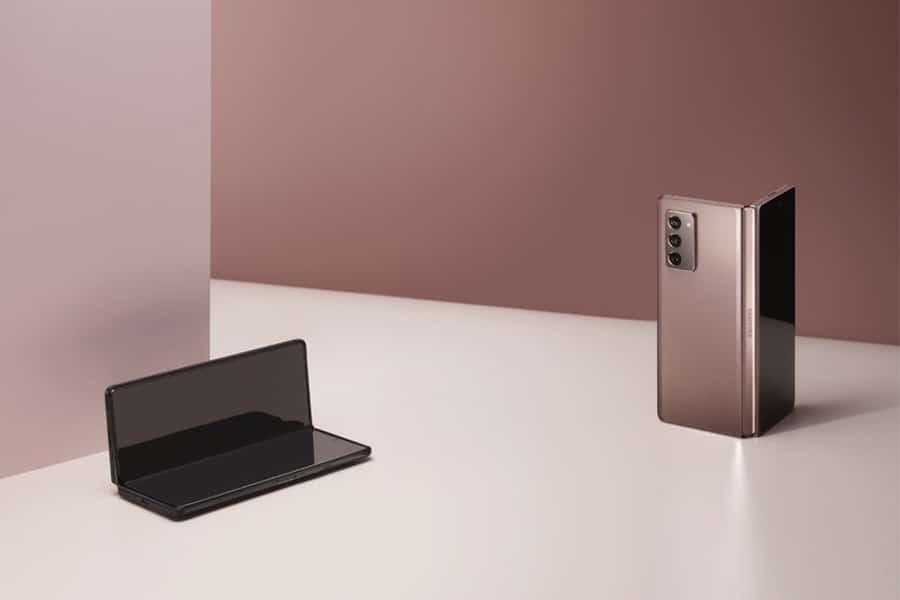 Making the Switch
It's safe to say Samsung has put innovation on the cards with the Galaxy S20 FE; tenfold. Whether you want to boost your creative potential, up your workflow or streamline your gear, the latest addition has all bases covered. Even better, with Samsung Smart Switch, you can transfer everything you need off your old phone, no matter the brand to your S20 FE seamlessly. So, yes, while some breakups are indeed harder than others, this one isn't a difficult decision.
You have to do what's right for you.