Celebrate 15 Years of Outstanding Australian Whisky with Starward's 'Vitalis' Single Malt
In Partnership with Starward
What do you get when you age a whisky in some of the world's best red wine, apera, tawny, bourbon, and rum barrels? The answer is a very special whisky that Australian can proudly call their own. If you're wondering how that works, let us explain…
It was a decade and a half ago that David Vitale, founder and self-proclaimed "chief bottle rinser" at Starward, established his Melbourne distillery with the aim of fully maturing whisky in Australian red wine barrels (one of the world's few to successfully do so!).  Since then, Starward has received countless accolades, including Most Awarded Distillery at the 2022 San Francisco World Spirits Competition and 'Taste Master' – meaning best of the whole comp – at the 2022 Whisky Masters. But more important than any award, Starward has spent the last 15 years making one outstanding whisky after another. If that isn't a milestone worth celebrating, we don't know what is.
To mark this achievement – and for a distillery to last for well over a decade is an enormous achievement – Starward has created "Vitalis", a single malt whisky unlike any other, which has been specifically designed to tell the Starward's story. However, only a lucky few will be able to get their hands on it – read on to discover how to be amongst their number.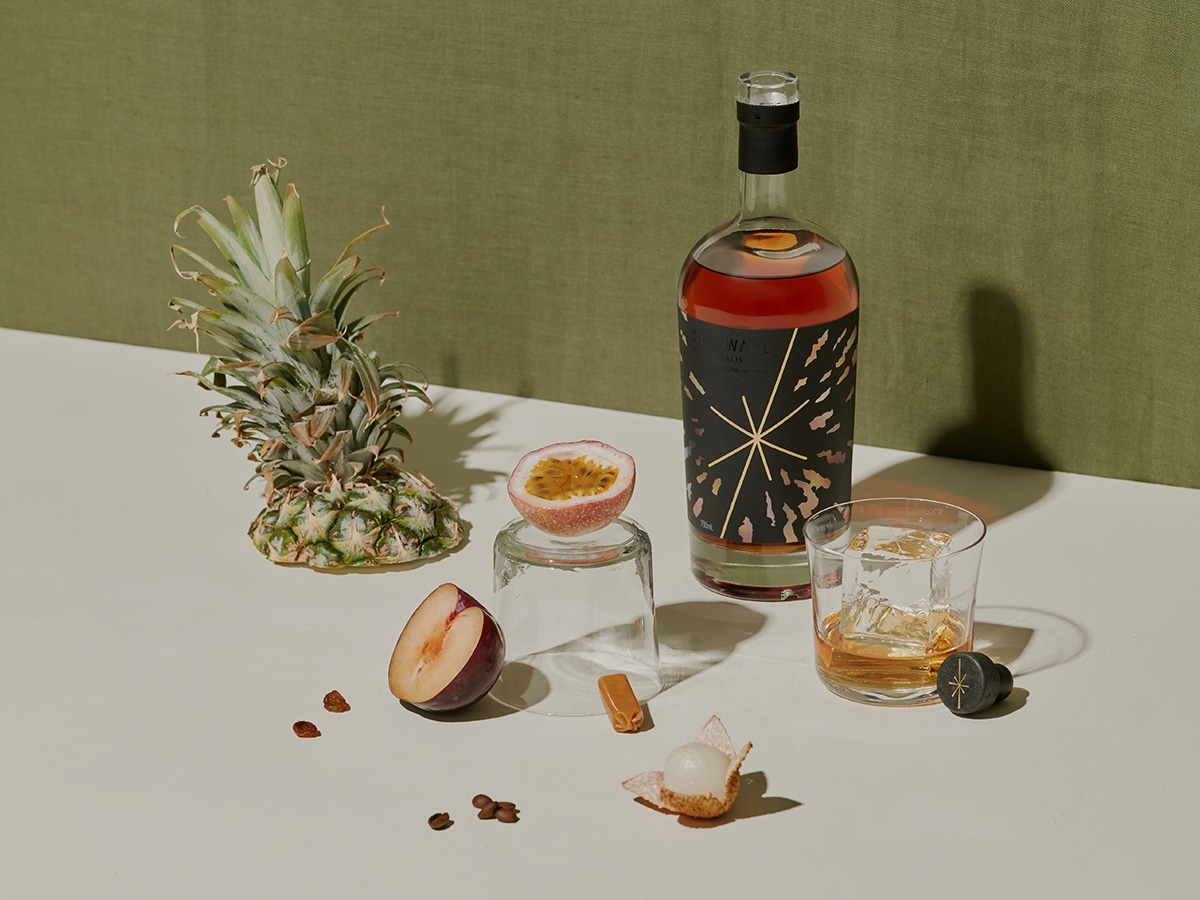 By Your Powers Combined
To bring Vitalis to life, Starward's distillers searched its Port Melbourne barrel hall top to bottom, hand-selecting special parcels that told an intrinsic part of the brand's journey. Bringing these parcels together, Starward's experts were able to create a delicious drop that will surely come to be regarded as a landmark of Australian whisky making.
The distillers started with red wine, as this was the parcel that represented the Starward's foundation, providing a nod to both its beginnings and its future. After all, red wine barrels have come to represent the whisky profile for which Starward is best known.
Next, two fills of apera were selected, the first fill representing Starward's first ever release – Solera – while the second fill represents the process the brand underwent as it learned to take more time with the ageing process, playing with its whisky in order to better coax out the delicate notes within.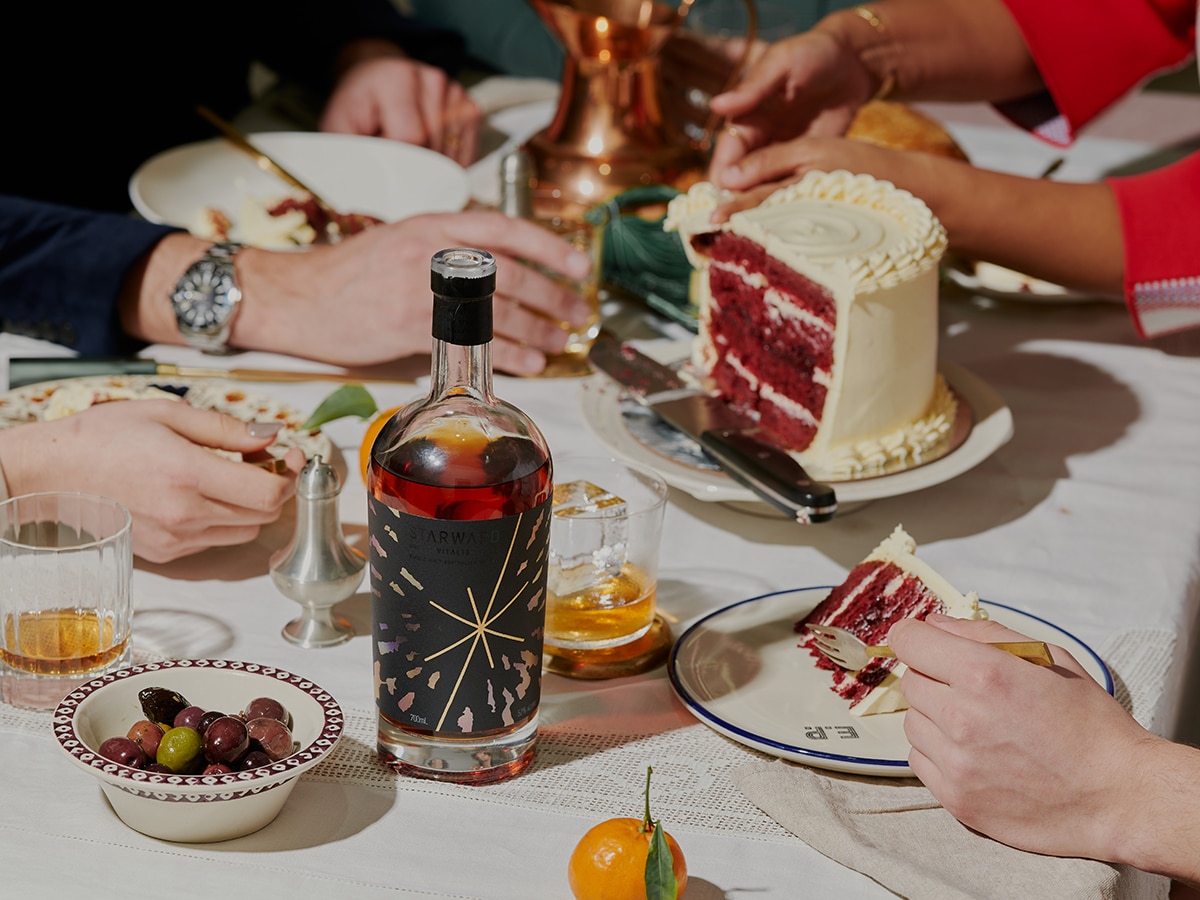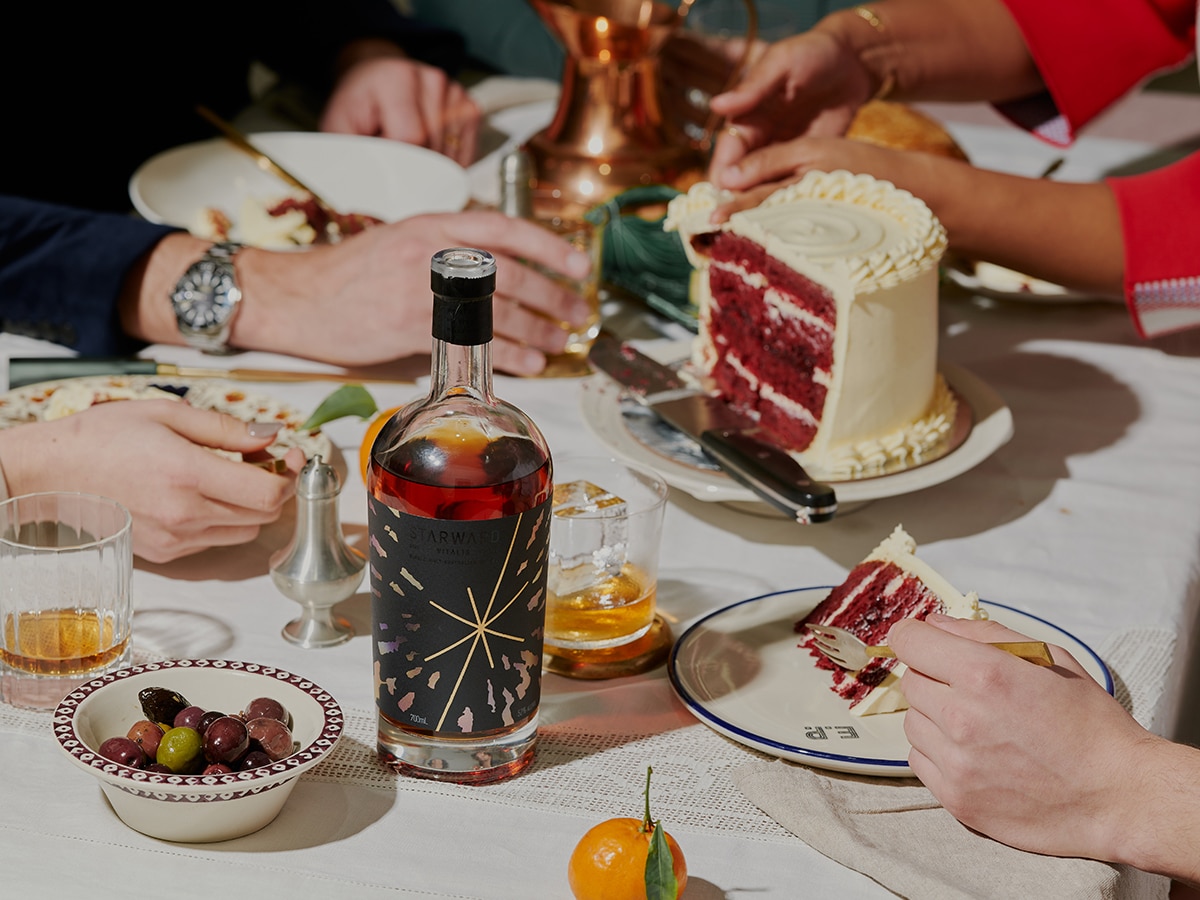 The apera parcels were followed by tawny, a mainstay for Australian whisky maturation. Recognising it as a preeminent style of Australian whisky, Starward's first tawny release in 2019 saw the brand leaning into its own Australian identity, resulting in a highly awarded nod to tradition and the quality ingredients we have right here.
A bourbon parcel was selected next as it represents what Starward regards as its "sliding doors moment". Recognising at the time that apera barrels were a finite option and couldn't take the whisky to the world. Starward could have played it safe and imported bourbon barrels as was and is the done thing. Instead, Starward put all its money on red (literally), placing its entire spirits stock into Australian red wine barrels. Needless to say, it was a gamble that paid off.
Lastly, the distillers chose a rum parcel made up of barrels that began their journey holding whisky, were then used to house Australian rum, before circling back to do their part for Starward's Vitalis. Despite the fact Starward has never released a rum-finished whisky, this parcel represents the bountiful ingredients on offer in Australia, while also acting as a nod to the endless possibilities the future holds.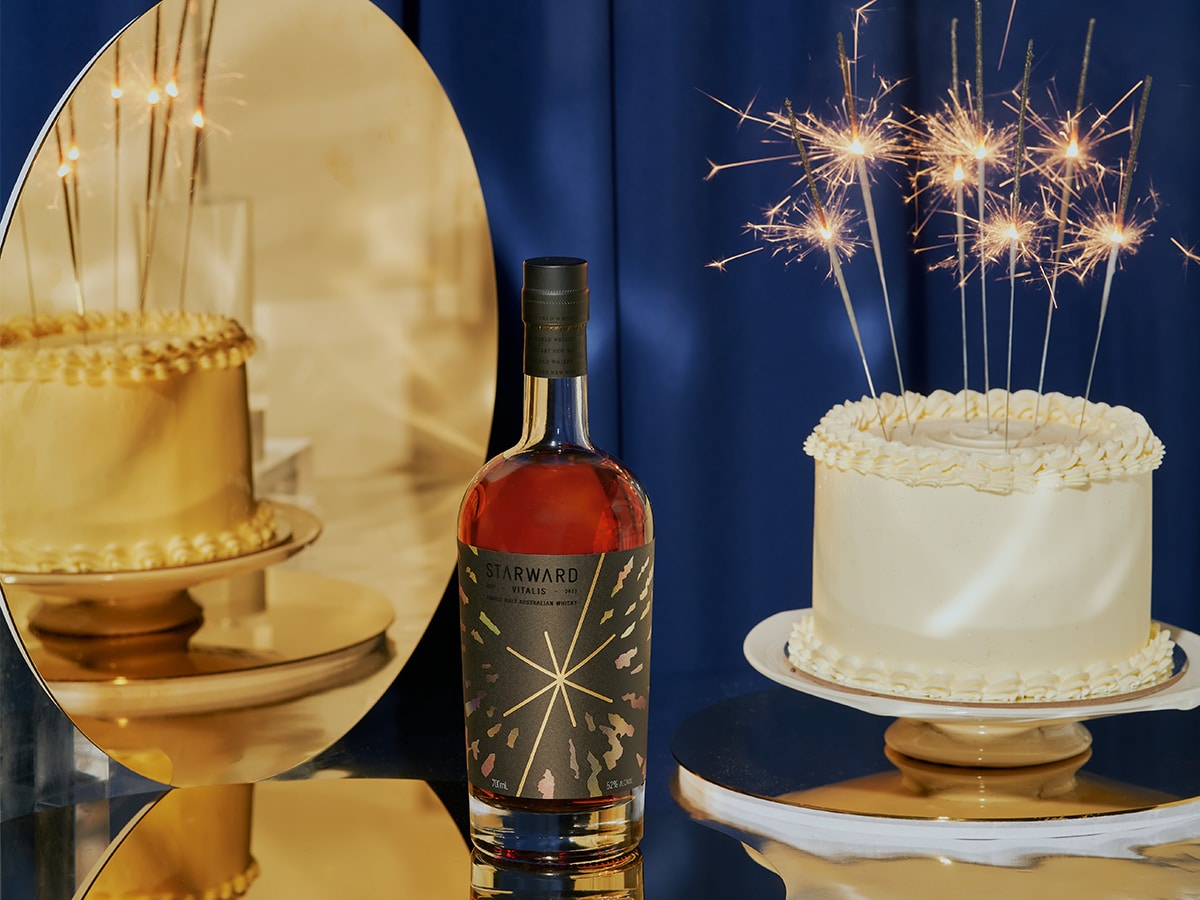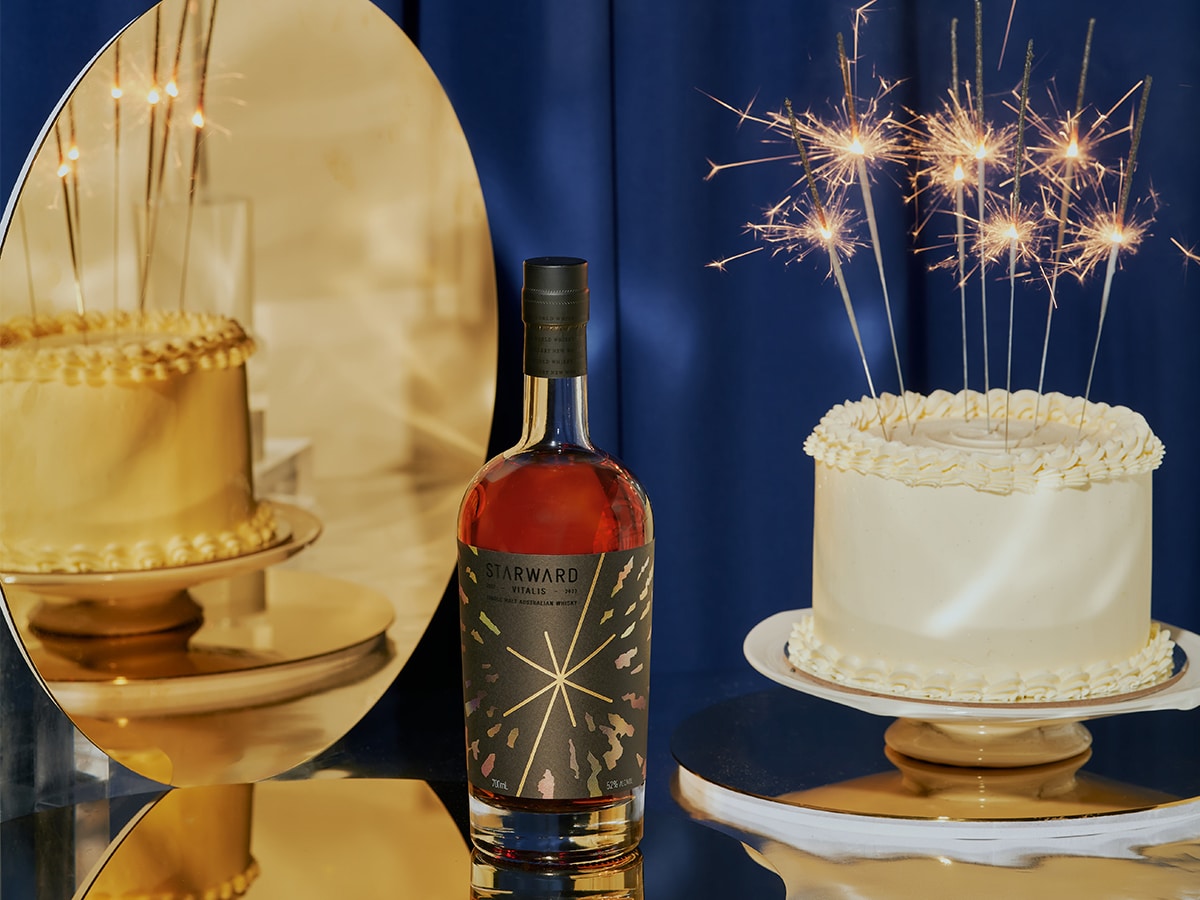 Dram of Many Tastes
Bringing these parcels together has resulted in an undeniably delicious and sophisticated Australian whisky experience, which starts with Starward's ripe and fruity signature, before revealing so much more. On the nose, chewy toffee gives way to raisins and chocolate-coated pineapples, while your palate will be met with rich dried fruits, ripe red currants and hints of lightly toasted coffee beans. All of this is wrapped up in Starward's quintessential tropical notes, providing a delicate balance of fruit and oak, while leaving a long creamy finish. Sounds delicious, doesn't it?
As bottles of Starward's Vitalis whisky will only be available in limited quantities, not everyone will be able to get their hands on this piece of history. If you want to be in the running, you can sign up for the ballot at the Starward website via the link below, with registrations opening from the 6th of October with the ballot drawn on November 4. Select bottles will also be available at fine spirit retailers around the world from November 2022.