Style Guide: Back to the Office in the New Era of Workwear
In Partnership with SABA
After months of WFH video conferences and endless phone calls, you might well and truly be ready to get back to the office (if you're not already). And just like most of us, you are probably scratching your head thinking, what am I going to wear? We don't want you heading back looking anything less than a million bucks, but times have changed, and so has workwear. The fact is, a global pandemic is enough to change a few resting habits. Your workplace is likely to become less of a breeding ground for sharp suits, and more so a place of tie-less ensembles that lean on comfort and productivity. Thankfully, Australian owned and designed fashion brand SABA is here to make the back to work transition a little easier.
Forget simply tying together a suit with a nice white shirt, instead look no further than our SABA style guide below.
5 New Era Workwear Outfits
Don't let the thought of putting together an outfit for work put a damper on your day. We've teamed up with SABA to showcase 5 New Era Workwear Outfits that'll have you stepping back to the office in style. Grab one of these outfits, take a look in the mirror, and marvel at your new-found sense of style.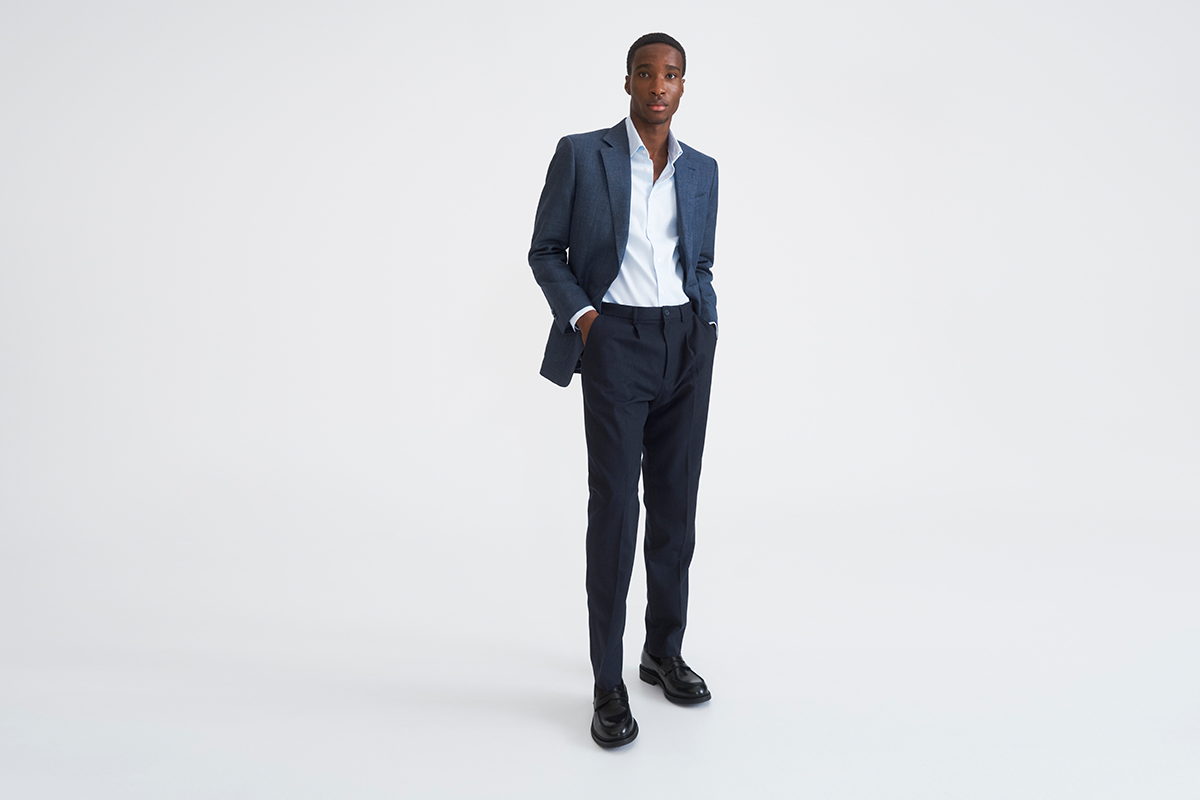 1. The Ryan Look
The Ryan look is perfect for a Friday lunch with the executives. Nothing too over the top and certainly not underdressed, you'll be keeping things smart and tidy with this new era workwear ensemble. The Gomez Item jacket is made from a breathable cotton-linen blend, a combination that is perfectly suited to summer. A mix of transitional blue hues alludes to a relaxed setting that is further complemented by an elegant Ryan long sleeve slim shirt. Pleated cotton suit pants finished in premium stretch cotton are the final touch on this new era of workwear look.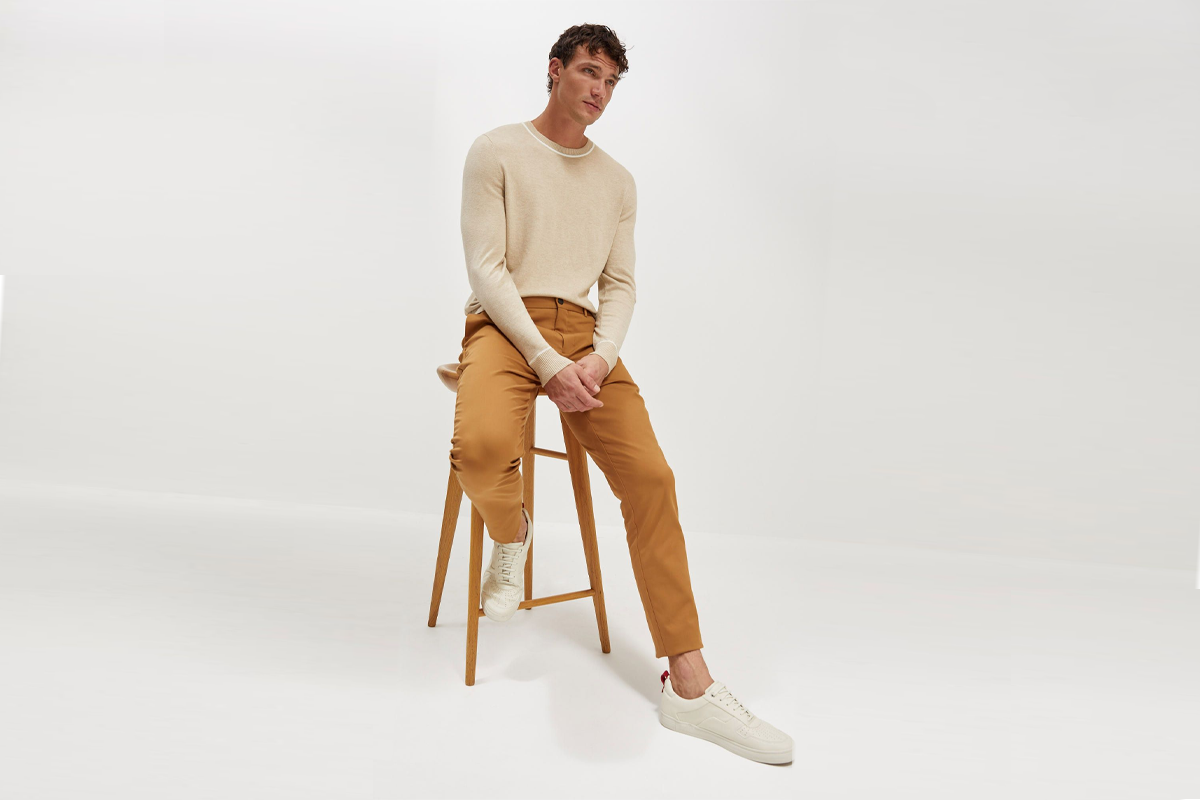 2. The Baxter Look
The Baxter look is perfect for a relaxed workplace with a focus on smart-casual. This new era of workwear outfit takes the work from home adage and turns it up a notch. A cotton-blend crew knit finished in 'camel melange' strategically contrasts the Tobacco coloured Baxter pants. The pants feature a slight crop allowing the ankle to breathe a little. More than a functional move, this crop will show-off your choice of leather sneaker, so choose wisely. This new era of workwear outfit is perfect for the transition back into the office.

3. The Reid Look
When the Ryan look is too much, and the Baxter look is too casual. The Reid look steps in asserting its style prowess with a quality checkered shirt that suggests sophistication and confidence with every wear. These pieces are a staple of every wardrobe and are simply essential for the transition back into the office. Under professional circumstances we recommend tucking in the shirt, opting for premium cotton, and only choosing a modern check pattern. Thankfully the Reid shirt delivers all these features and more. You can pair the check shirt with a pair of Baxter chino pants, but we recommend pleated suit pants for maximum style. A blended tee that sits comfortably underneath the opened collar of the overshirt is never a bad idea.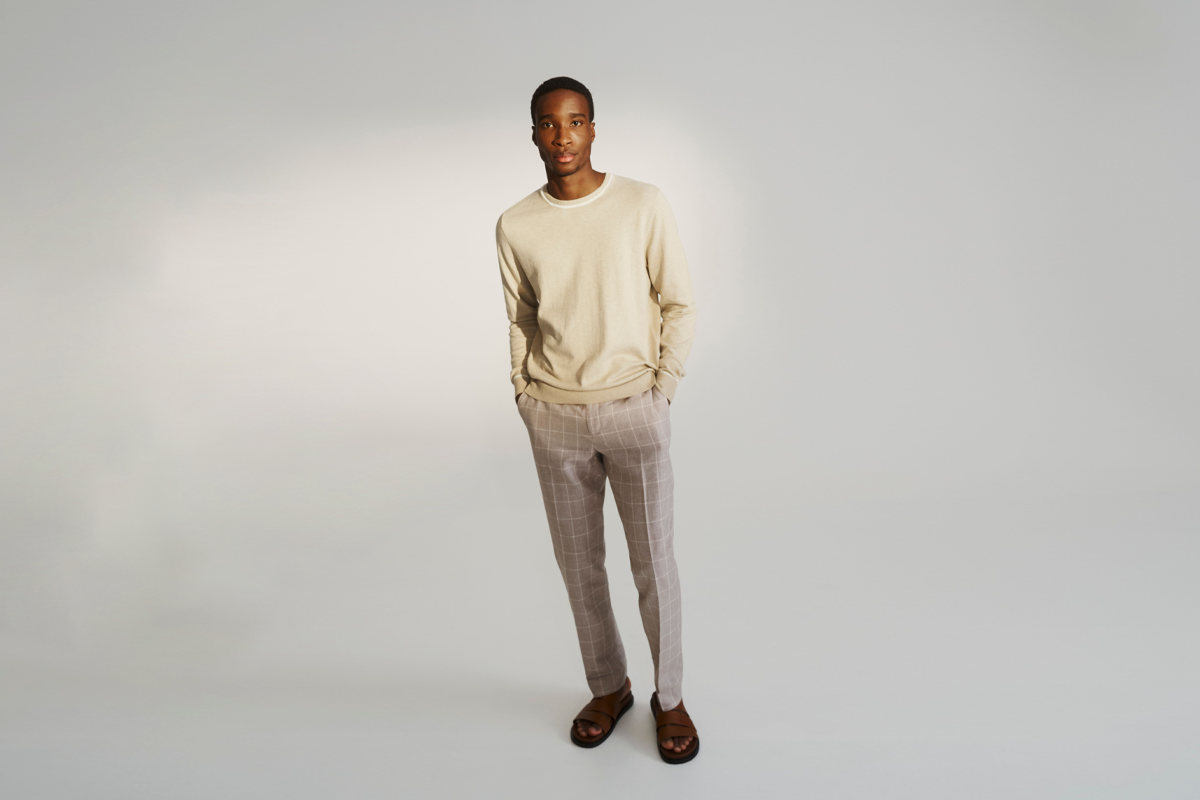 4. The Juan Look
If the Tabacco coloured Baxter pants weren't enough to satisfy the smart-casual attire in the office. We'll sweeten the deal a little with the Juan check item pants. These stylish work pants feature a windowpane check design, cotton fabric on the internal waistband for comfort, back jet pockets and a finished hem. You can pair these pants with just about anything up top and you're sure to permeate your eye for fashion in the office. We recommend opting for something plain coloured, such as the Bronx long sleeve crew knit or Miramar knit polo. You don't want those patterns clashing!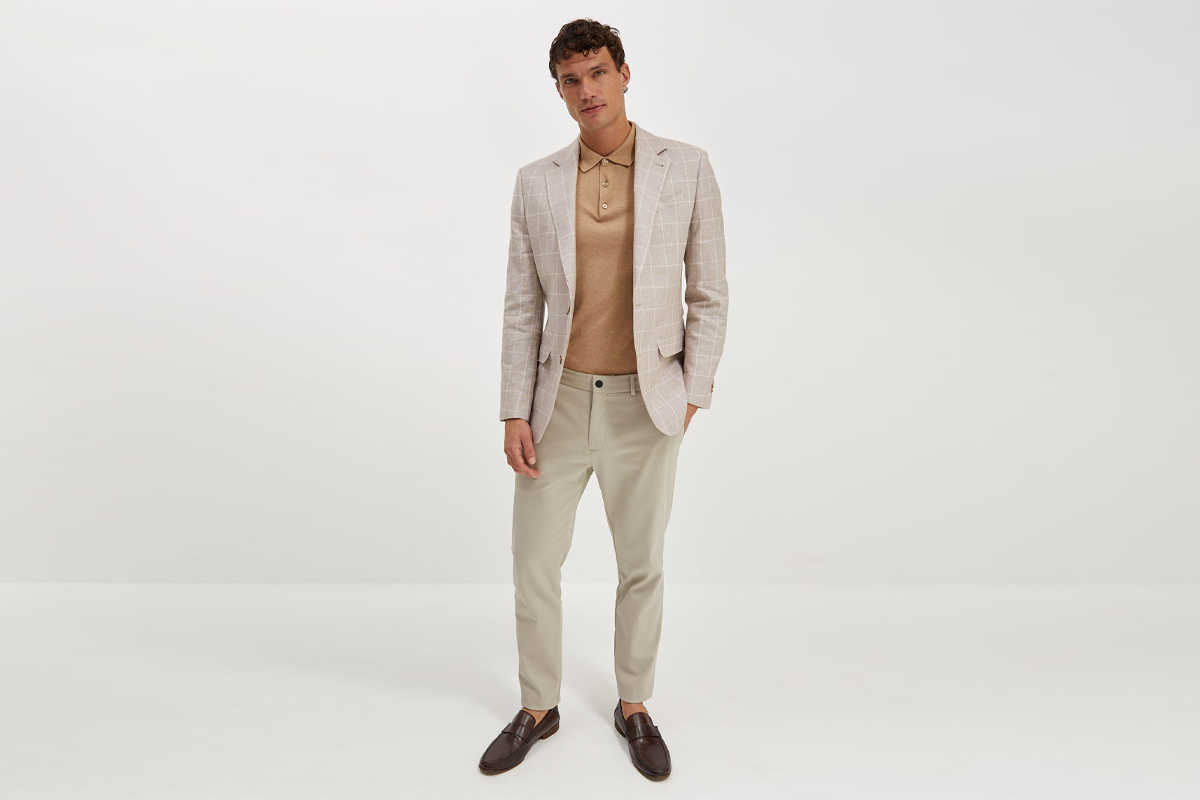 5. The Judd Look
For the man who's looking to demonstrate a more fashion sense than the average bloke, we've got the Judd look. This new era of workwear ensemble looks to accentuate your ability to transition between shades with a combination of light browns, check and neutral hues. The Miramar knit polo is a welcome addition in any workplace, really shining when positioned under the pattern heavy Juan suit jacket. Finish off this modern workplace outfit with a pair of matching socks and brown leather dress shoes. You can even opt for no-show socks if your ankles are begging for a little attention.
The new era of workwear is here, and SABA has curated a great selection of signature garments that will take care of your back to work needs. A new year calls for new looks, and there's never been a better time to adapt to the ever-changing workwear landscape. SABA will help you make the transition from home to the office that little bit easier.