These Quality Insoles Could Seriously Change Your Life
In Partnership with Superfeet
Hailing from the Pacific Northwest, Superfeet is 100 per cent employee-owned and backed by four decades of superb craftsmanship. The name of its game is high-quality insoles and that's given way to a proprietary Superfeet shape, which draws upon the best of podiatric science by combining innovative materials with cutting-edge technologies. Slip one of its insoles into your footwear to experience unparalleled comfort, pain relief, and performance. Oh, and did we mention the brand donates 1 per cent of its sales and countless volunteer hours to charitable causes? The feel-good vibes are everywhere with this one!
While already quite affordable, Superfeet's stellar output is about to become that much more so. That is, the brand is hosting one of its biggest sales of the year with 25% off plus FREE shipping sitewide from 5/15 to 6/3. That gives you plenty of time to peruse its impressively diverse inventory of insoles, which crank serious functionality out of advanced materials. This brand knows all too well that no two customers are exactly the same nor are two pairs of feet. It's then no surprise that they cover a wide variety of styles, thereby targeting a host of different needs.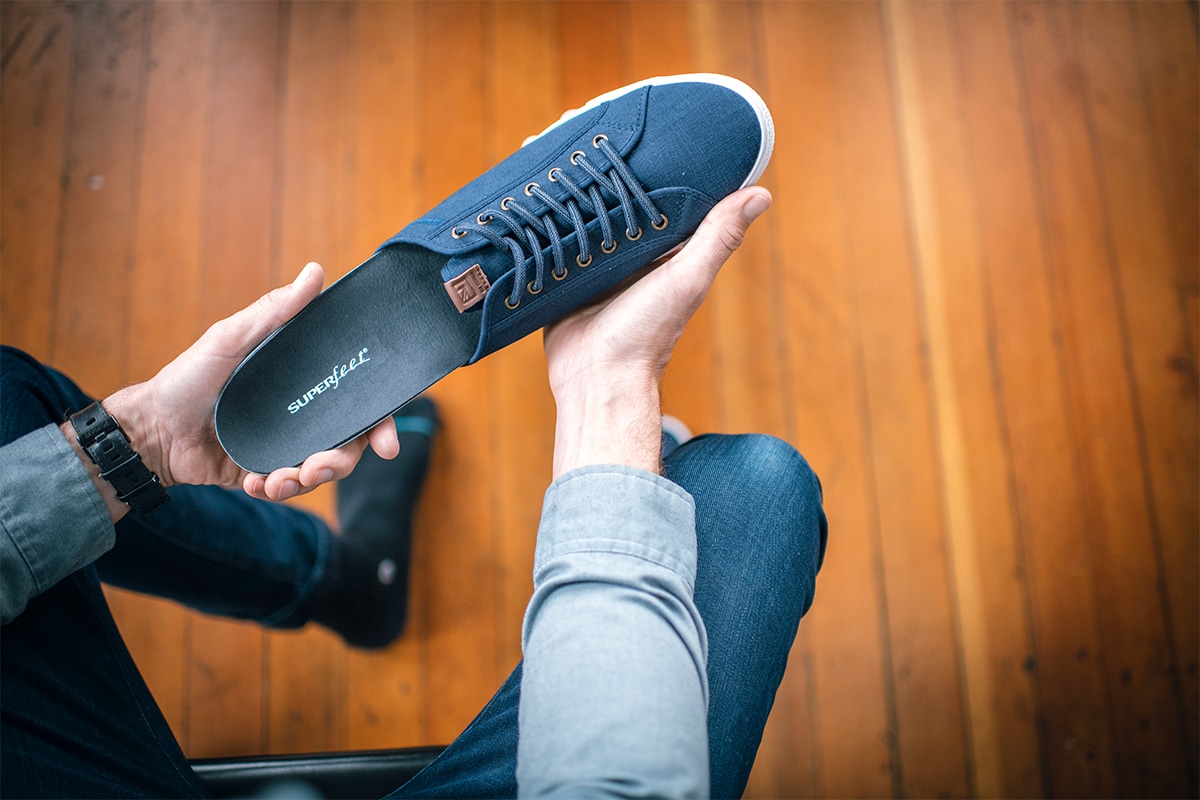 Everyday Comfort
Everyday comfort lies at the very heart of Superfeet's mission and so it's only natural that its signature insole goes by the name of…well…Everyday Comfort. Streamlined and durable by design, these supportive stunners come fully loaded with a host of patented materials. That includes Memorycloud memory foam, which adjusts to the shape of your foot and delivers supreme comfort in the process. Auraluxe brushed microsuede on the top covers infuses a soft touch while Evolyte carbon fibre stabiliser caps generate weight-defying responsiveness.
If you thought Superfeet couldn't pack any more innovation into such a simple-looking product, you thought wrong. In addition to the materials mentioned above, Everyday Comfort insoles feature deep heel cups, which cradle the heels for natural shock absorption. The insoles also provide premium structure retention, keeping their shape for up to 12 months or 500 miles (whichever comes first). Not only that, but the proprietary Superfeet shape technology helps stabilise and support the foot, thereby reducing stress on the feet, ankles, and knees. Sealing the deal is patented Moisturewick technology with long-lasting odour control because no one wants sweaty or stinky feet.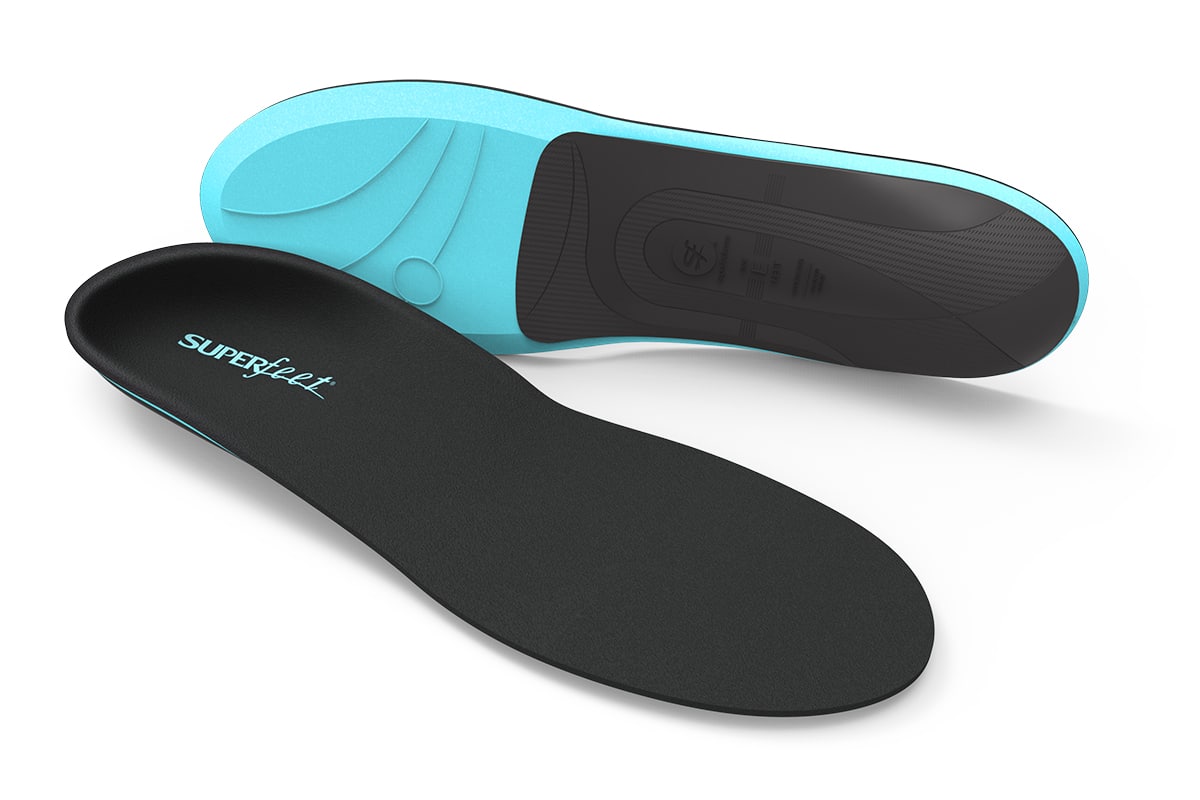 Best Sellers
Everyday Comfort is just one amongst a wide selection of high-quality insoles from Superfeet. To peruse its full list of Best Sellers is to find an insole for every foot, person, or occasion. Choose between various colours, sizes, and materials, as you locate the insole that's right for you and your needs. Run Comfort, for instance, is designed specifically with runners in mind, reducing foot fatigue while focusing on performance. Then we have something like Blue, which employs thinner layering and adapts to a wider variety of footwear. As you may soon discover, men and women alike are downright spoiled for choice.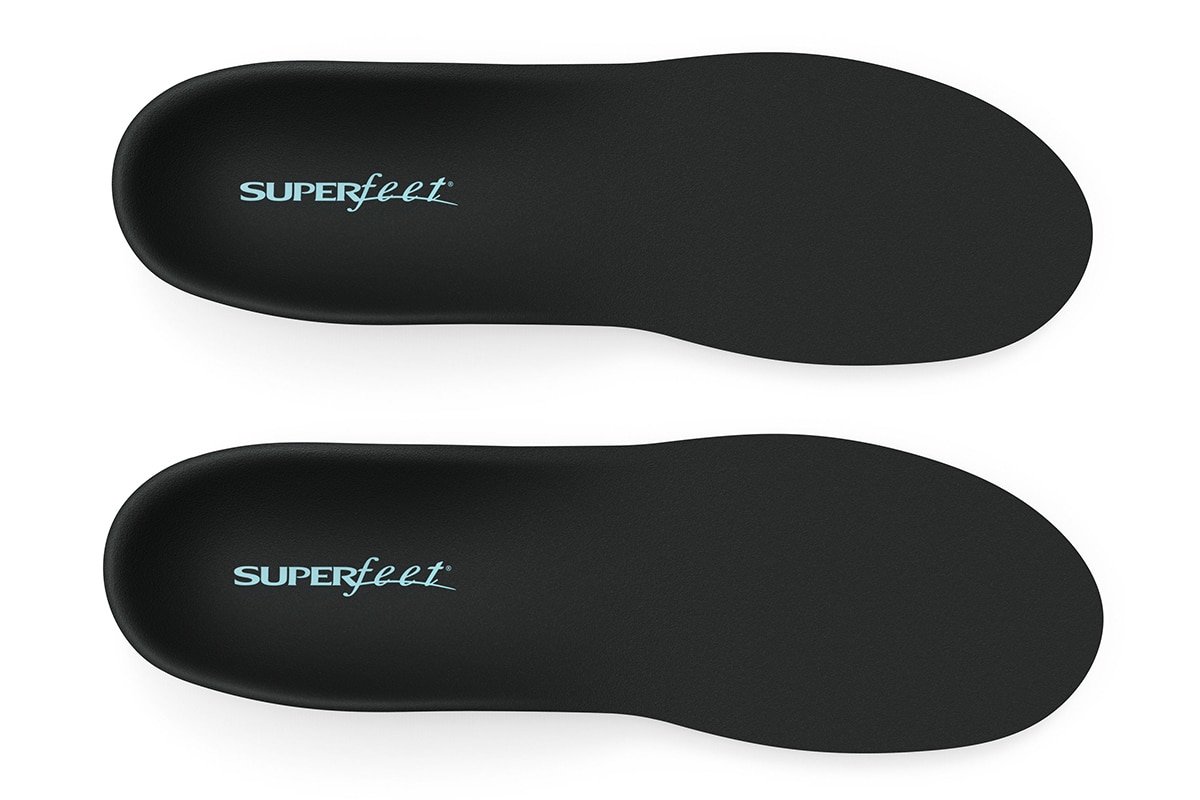 Insole Finder
Taking the personalisation theme one step further, Superfeet offers a wondrously useful Insole Finder on its website. It takes a truly intensive approach toward your personal health, asking a series of prompts so that you can land on the exact insole to meet your personal needs or desires. For example, perhaps you're a grown male who suffers from knee pain when you wear size 11 hiking boots. Well, guess what? There's an insole just for you and it's only a few clicks away. That's the beauty of this brand and its innovative approach, which could very well change your life.
With one of its biggest sales of the year underway, now is the time to try Superfeet on for size. Shop between 5/15 and 6/3 and you'll get 25% off plus FREE shipping on every product in its online store. Prepare to experience happy feet and healthier feet, too. Naturally, that means a happier and healthier you.