The Graf von Faber-Castell Pen of the Year 2021 Could Be Yours If You Have a Spare $7,900
In Partnership with Graf von Faber-Castell
This is the Pen of the Year 2021 from Graf von Faber-Castell. This impressive instrument for writing, drawing, and creative design maintains the beautiful craftsmanship and attention to detail that makes Faber-Castell internationally renowned. Sporting the "Knights" theme, the Graf von Faber-Castell 2021 Pen of the Year celebrates the heritage of Faber-Castell and is the epitome of 260 years of writing prowess.
Graf von Faber-Castell has carved out its own unique position with connoisseurs of refined writing culture. Much like Penfold's tops of the wine list, Faber-Castell sits atop the scribes list. Constructing not just pens and pencils, but personal companions to help each customer tell their story. Using natural materials and timeless design, Graf von Faber-Castell combines only high-quality woods with precious metals, fused through meticulous handmade German craftsmanship.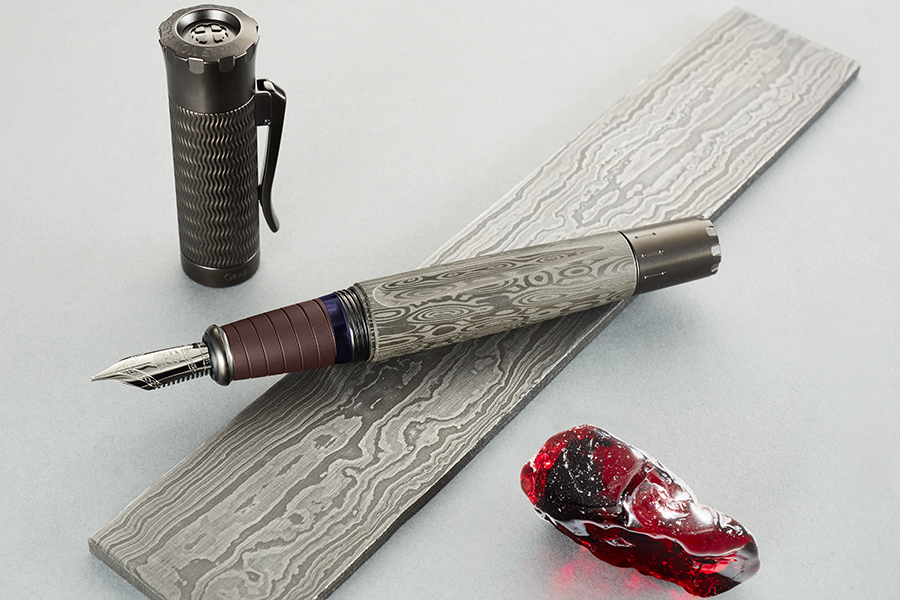 Inspired by the medieval knights that may have sat around Arthur's round table or the heroes that slayed dragons of mythical proportions. Whether they be fact or legend, what was true, was that at times, the pen was mightier than the sword. Similarly, skillful sword fighting and weapons wielded played a central role in a knight's life, so too did the pen in a scribe's life. Harkening back to medieval smiths and Damascus steel, its extraordinary properties, achieved through repeated welding and folding of different types of steel, feature within every one of the 375 fountain pens and 125 rollerball pens in this limited Pen of the Year series.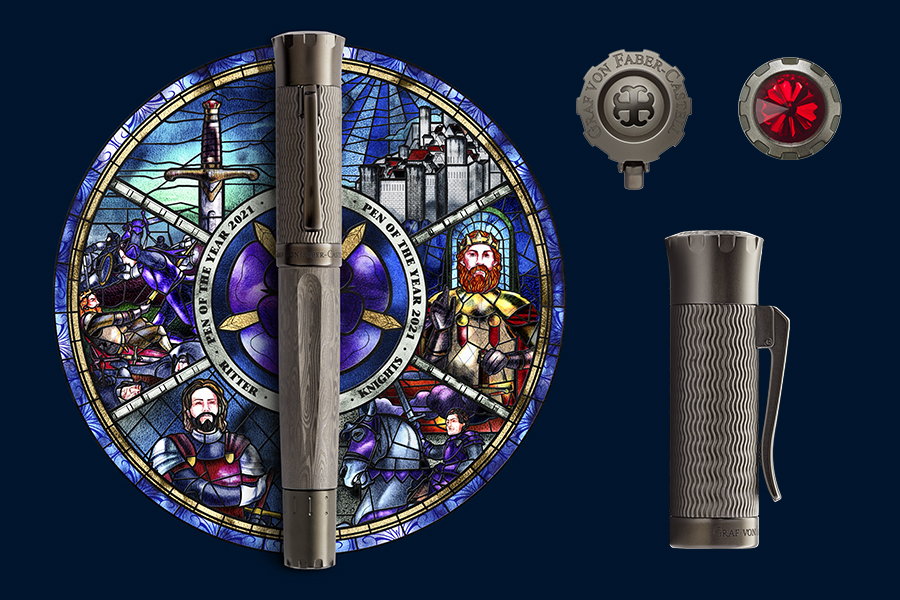 Pen of the Year 2021 – Knights
Each year, the Graf von Faber-Castell Pen of the Year celebrates peoples whose deeds have had a decisive influence on the development of mankind and its culture. Departing from Sparta, where last year's pen inspiration originated from, Graf von Faber-Castell fast-forwards centuries through the pillars of history into the age of castles and nobility. Back then, a young man's training took 14 years. Though this pen won't take quite as long to reach your hand, it will still represent the knightly accolades that ennobled them.
Each pen is skillfully handcrafted using Damascus steel, with a milled brown lacquered grip zone reminiscent of the leather strap on a sword's grip, available in either fountain pen or rollerball. Sporting a matte cap with an anthracite-grey surface and a durable PVD titanium coating mirrors the same delicate chain mail armour structure. Atop the cap is adorned the "heraldic cross," known as the "cross of hope," it was considered a symbol of hope in the Middle Ages. Both pens are also decorated with a crowning jewel; a red, faceted garnet with a sunray cut adorning the end piece of the pen.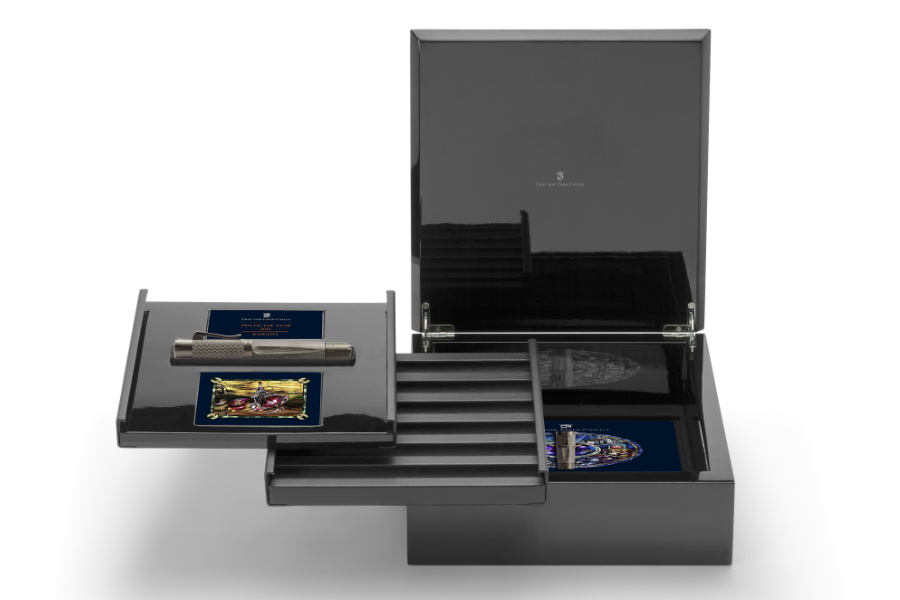 Not just visually striking, each Knights Pen is functional and designed for whatever purpose you deem fit for such a terrific pen. Sporting a Damascus steel barrel that sits comfortably in hand, while the complex mechanisms ensure an enjoyable experience every time. Featuring an equally timeless design, each Graf von Faber-Castell Pen of the Year 2021 is presented in a black, highly polished wooden box (including brochure and certificate of authenticity), with additional space for six more writing instruments.
This legendary writing instrument will be made available from specialty pen retailers such as Pen Ultimate or Larry Post. Visit www.graf-von-faber-castell.com.au to learn more about their Pen of the Year 2021 and other stunning writing instruments from Graf von Faber-Castell.