Time to Ditch Boring Rings; Finally a Manly Band You'll Want to Wear
In Partnership with Manly Bands
Are you a man who's tired of boring, traditional wedding bands? Would you rather wear a band that stands out from the pack, and accommodates your individual lifestyle, whether you be a lumberjack, Star Wars fanatic, surf dog, gamer, meathead, gearhead or metalhead? Yeah, you would. And we've got a company just for you: Manly Bands. True to the name, Manly Bands delivers efficiency, quality, versatility, affordability, and durability. These are rings that you'd actually want to shop for, and subsequently, want to wear. Why? Because you're a man. And you want a manly band (although women seem to love these bands too).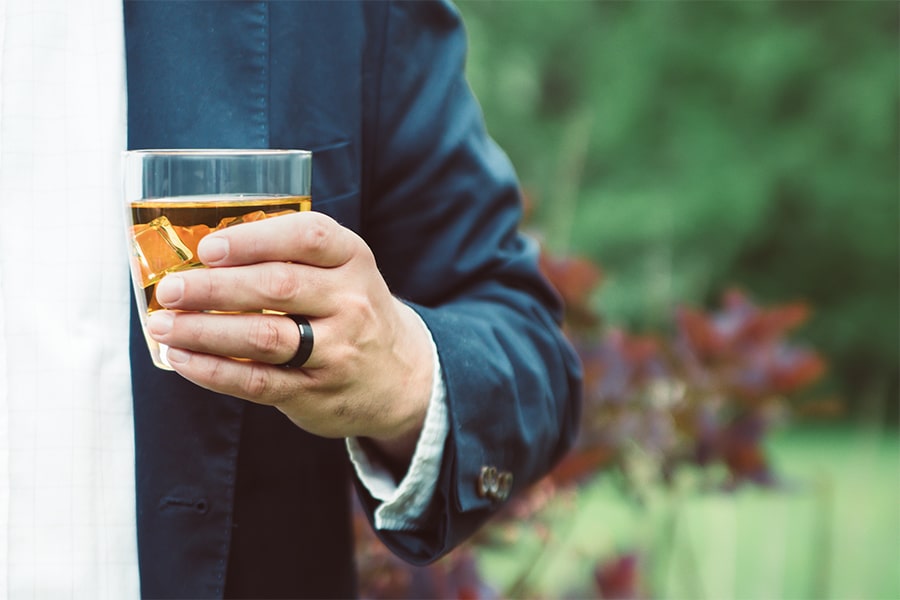 Like so many terrific companies before them, Manly Bands was born out of a sense of frustration. Specifically, co-founder John went shopping for a wedding band that would fit his rather magnificently sized finger. His journey first brought him to white gold custom bands, which turned out to be remarkably expensive. Next, he was turned on to tungsten and titanium bands, two visually striking, affordable and sturdy alternatives to the generic fare. There was just one problem, in that all the companies selling tungsten and titanium bands were bogged down by inadequate customer service departments. Consequently, John and his amazing wife bucked up and did the only thing a real man would do: they created their own wedding band company.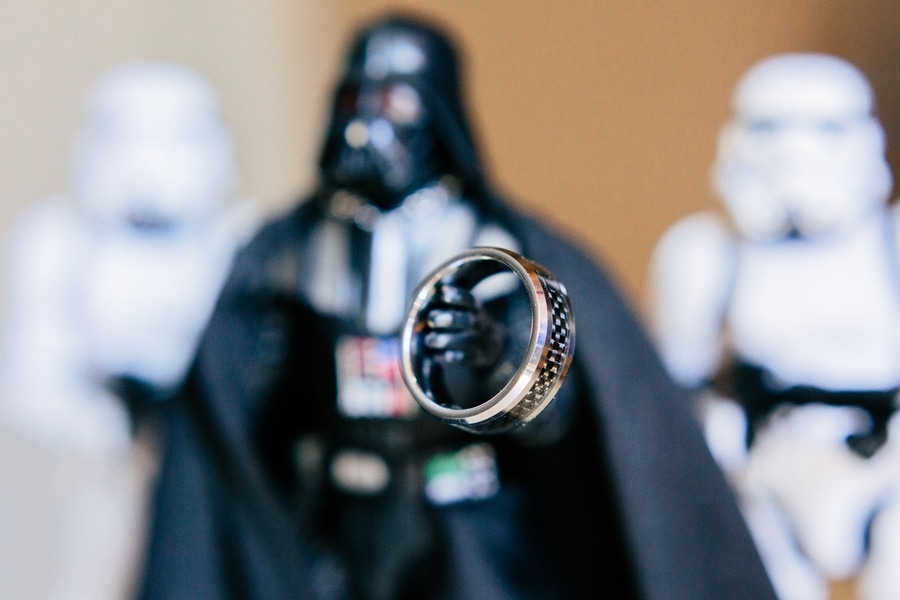 Needless to say, Manly Bands makes up for all the shortcomings that John encountered on his way to holy matrimony. For starters, every ring in their range is affordable, eye-catching, and sturdy. Secondly, their customer service is second to none and bolstered by a staff of downright passionate, friendly employees. Throw in a seamless ordering process, rave reviews, a 30-day no-hassle return guarantee, painless exchanges, and a 1-year warranty, and you have yourself everything a modern man could ask for in a wedding band company.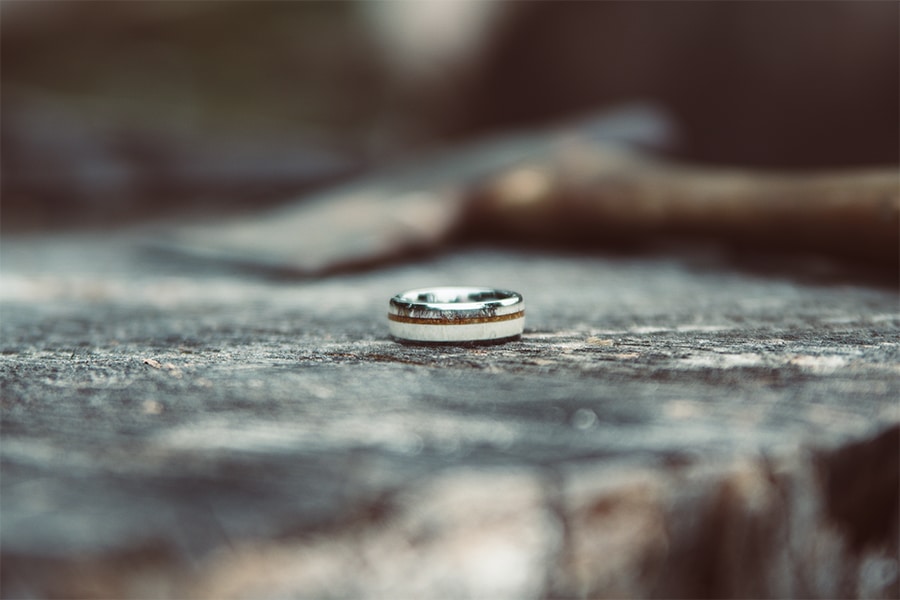 Just how awesome is Manly Bands? Where to even begin. Let's start with the full spectrum of materials they offer. We're talking Rose Gold, Yellow Gold, White Gold, Tungsten, Damascus Steel, Antler, Meteorite, Black Zirconium, Cobalt Chrome, Titanium, and Elysium. Further bringing each material to life are some unforgettable patterns, which make your dad's and grandpa's respective wedding bands look downright mundane by comparison. That's all joined by an unbeatable pricing model, with the brand's most popular rings coming in at around $190 USD. Naturally, pricier rings are also available, but the point is that you can find extreme quality at an extremely affordable rate when shopping amongst the Manly Bands catalogue.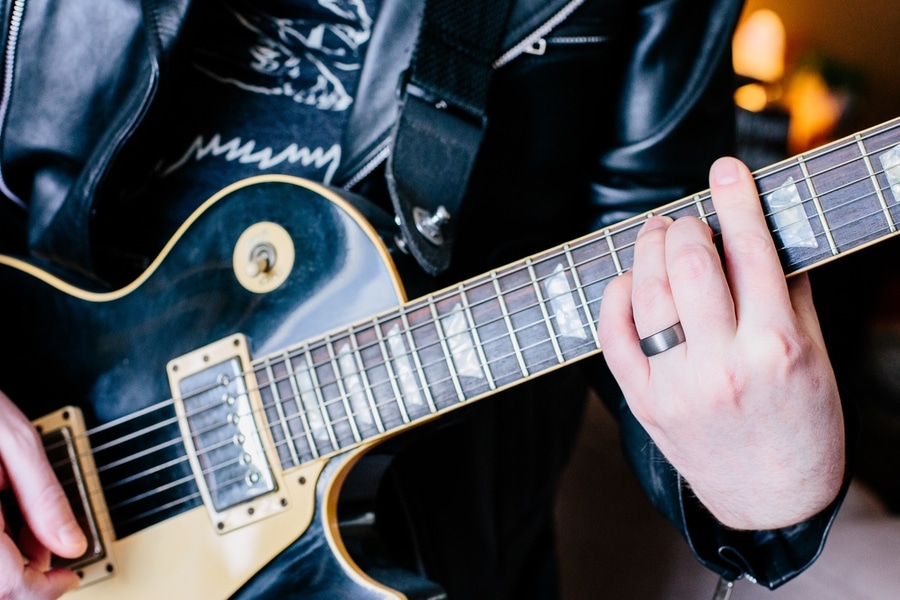 Speaking of the catalogue, it's rife with brilliant names. Examples include The Gladiator, The Night Raven, The Emperor, The Partymaker, The Elvis, and the Guinness. Trust us when we say the list goes on, and on, and on. In fact, you might be tempted to hit up Manly Bands just to peruse all those manly names. Along with each distinct name there comes an equally distinct band, the kind that you would rock even if you weren't getting married. Again, the designs on display here are simply extraordinary and guaranteed to draw eyeballs from across the room.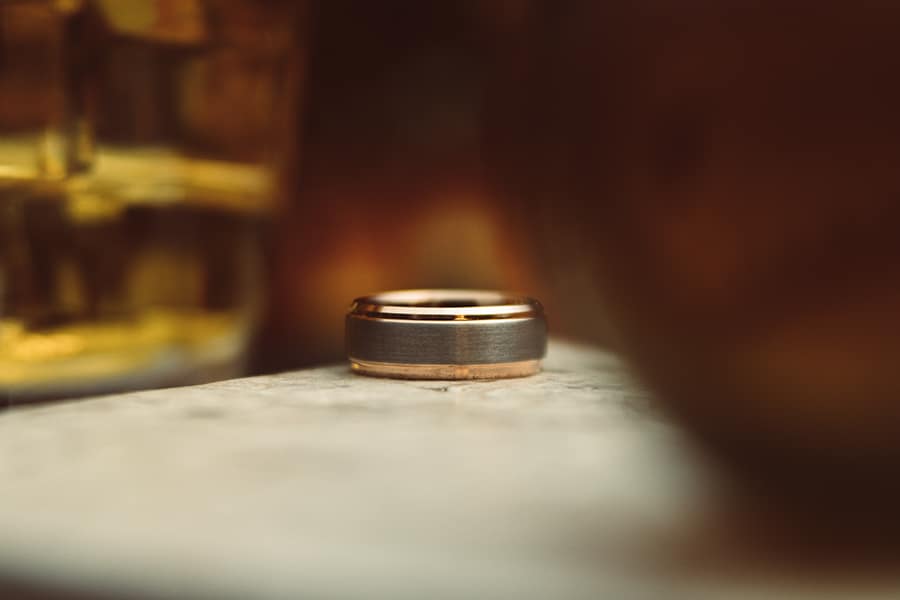 Men like things to be as easy as possible and Manly Bands is more than happy to abide, especially when it comes to the ordering process. If you don't know your ring size, the first step is to order a Manly Ring Sizer for $10. The great thing is, you'll then get 20% off your wedding ring if you purchase a ring sizer from them. Should you already know your ring size, feel free to skip directly to step two: perusing their expansive catalogue and buying a ring. Step three is basically your wedding, since the ring will be at your doorstep soon after you order it, backed by both a 30-day guarantee and 1-year warranty. To give the whole process an extra touch of distinction, every ring arrives inside a black velvet box with the option of purchasing a hand-made white birch box instead.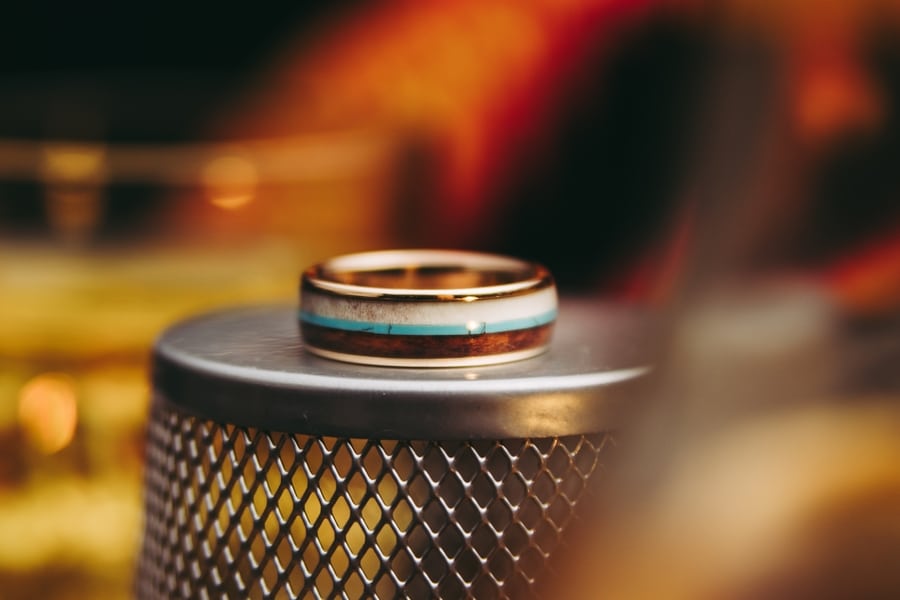 Society is changing, and traditions are changing right along with it. Why would men's wedding bands be an exception? Get with the times and visit Manly Bands, where the materials are sturdy, the designs stunning, the customer service expedient, and the prices affordable. Now you're getting married like a man, and a modern one at that.