7 Best Men's Winter Fashion Trends
When the icier months roll around each year, blokes get the opportunity to put their best style foot forward, and start flaunting their favourite men's winter fashion trends of 2019. From big knitwear to bigger overcoats, and countless layering options in between, winter is the time of year to rug up in style, and show off your ability to match knits with denim, boots with a beanie and jackets with more jackets. Assuming you're on top of your men's casual winter fashion trends, that is.
To get the ball rolling on your perfect winter wardrobe, we teamed up with masters of menswear Kent and Lime, to bring you the ultimate style guide to men's winter fashion. Stylist Brittney Ornelas pointed us in the right direction, and offered some helpful tips along the way, to help you rug up and rock out without looking like you were dressed by your dad. From popular, fashionable street styles to exciting business apparel you can feel confident about, there's no shortage of inspiration for you to follow in our latest winter style tips!
No matter your style preferences, there's a look that's right for you. Winter fashion doesn't have to be rocket science. From denim jackets to stylish, yet comfortable, shoes, explore the best men's winter fashion trends for this season.
In Partnership with Kent and Lime.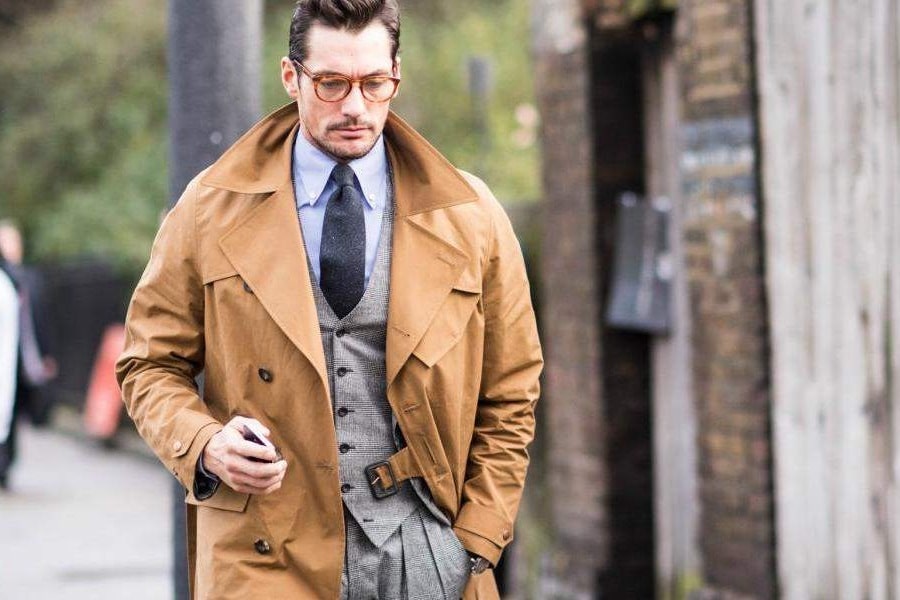 1. Cover Up with a Fashionable Mac Coat
Named so after the company who coined their now iconic shape, Mackintosh, it's hard to beat a Mac coat for dry versatility in winter. While Mac coats have a pretty good warmth-factor, it's their ability to break the breeze and keep the rain off your (obviously dashing) outfit underneath that makes them a huge men's winter fashion trend.. A must-have staple for any man's business clothing collection, mac coats compliment most dress shirts and suits rather nicely.
"A Mac is a great way to beat the elements without being puffy or padded. Go for a neutral colour, as you'll be able to pair it up with any look", says Kent and Lime Stylist Brittney Ornelas.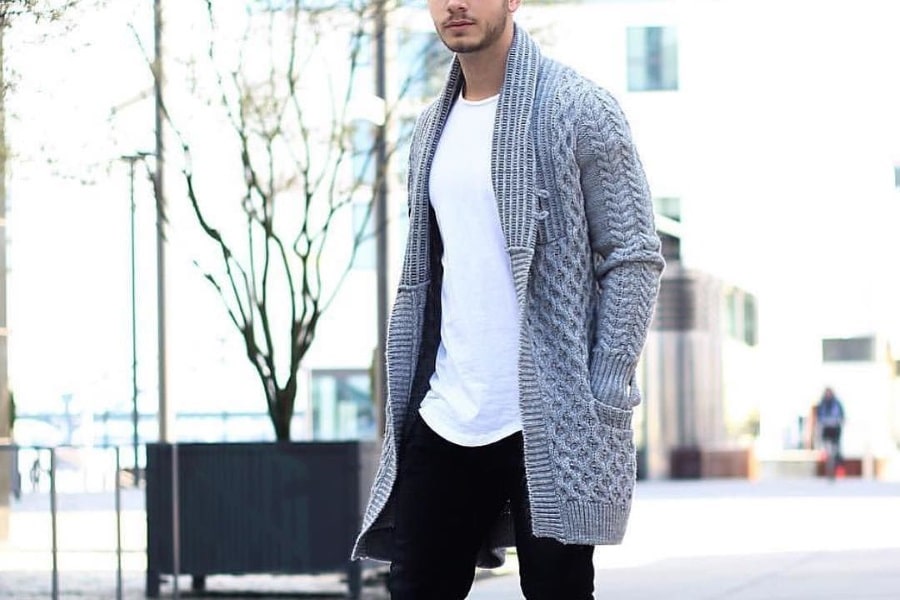 2. Cardigans for a Casual Winter Look
Great '90s band. Even better winter all-rounder. You don't need to be a granddad to rock a great cardy, a good one is an essential men's winter wardrobe staple. Opt for a more modern look by getting something with a thick weave, coloured in a neutral tone, and match it with casual clothes and sneakers. Of all our winter looks, the cardigan may represent the most timeless fashion style. They are more than a mere fashion trend, cardigans are a winter wardrobe icon.
"If you don't own a shawl-collar cardigan, you should invest in one this winter", advises Brittney. "No other knitwear is more versatile: its collar makes it the only style that works with T-shirts, shirts or polos, for everyone."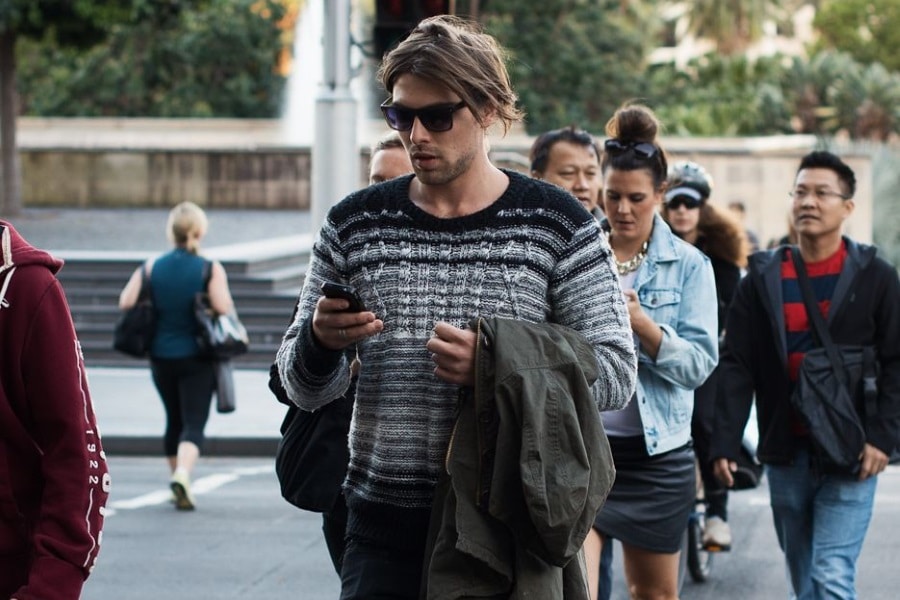 3. Ribbed Knitwear for Winter Warmth
For men, winter fashion can be tricky. For example, Knits aren't for everybody, but the best way to experiment with some wooly winter wear is to look beyond the colour or cut and go for something with a textured weave. A simple ribbed weave is an obvious men's winter fashion trend, as it's warmer than other styles, and looks pretty darn good when paired with the right outfit, too. This winter look can be enhanced in tandem with a pea coat or pretty much any winter coat.
"Whether your a V-neck or crew neck guy, owning some quality knitted sweaters during Winter is essential", says Ornelas, works with online men's retailer Kent and Lime. "Instead of reaching for a jumper or hoodie ,layer them over your button-up shirts and under your sports/jackets and blazers to keep from looking sloppy this Winter."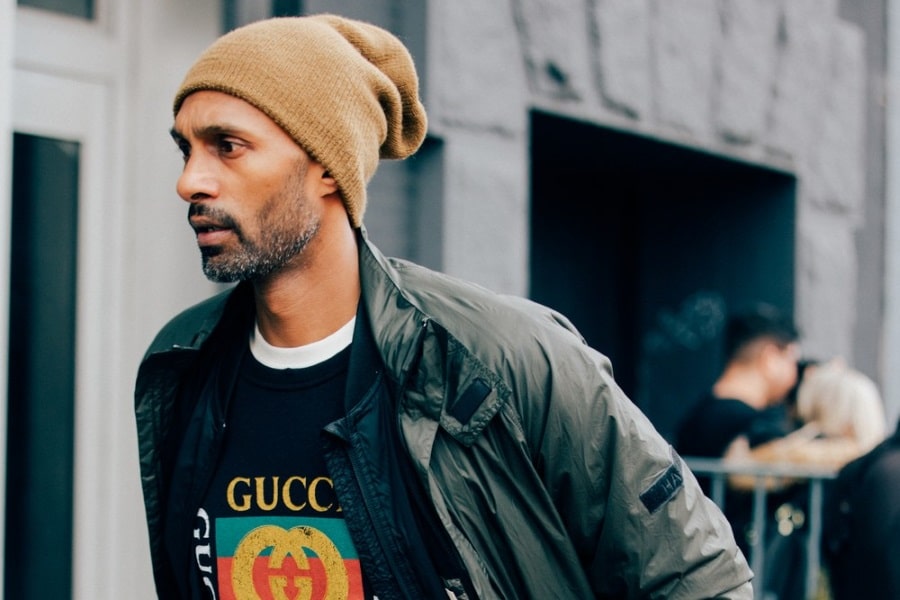 4. Battle the Breeze with Beanies
You'd need to have rocks in your heads to go through winter without a couple of beanies on hand. Cold rocks. A beanie is your ticket to warm ears and a better outfit once the mercury drops, and is an essential men's winter fashion trend to pull off the hat stand every year. If you don't have the kind of mum who knits you a freshie every May then source one elsewhere. Your ears will thank you.
"When selecting a beanie I recommend a classic cuffed beanie, but for the bolder: give the Fisherman beanie style a go in a brighter colour such as red or orange."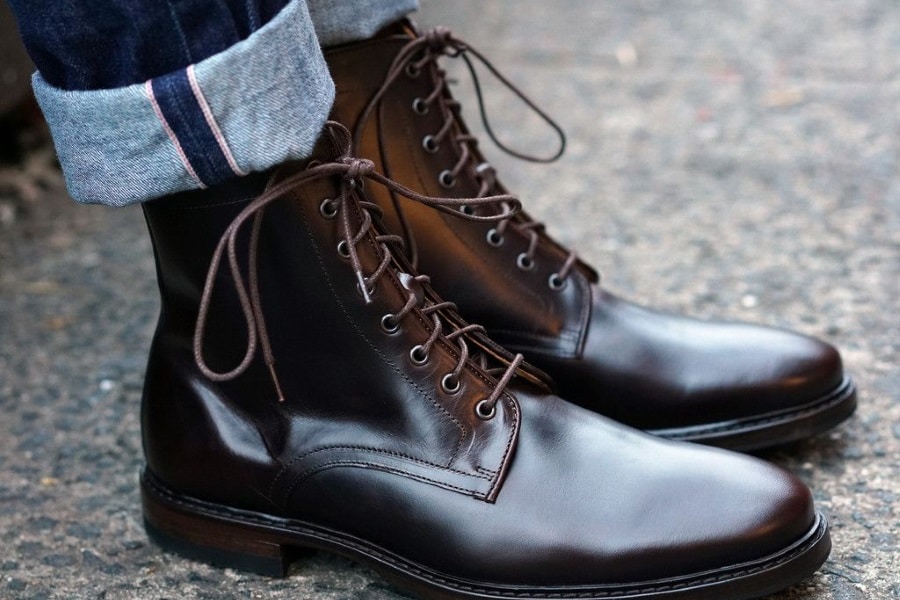 5. Winter Commando Boots
Everyone can use some comfy (and dry) winter boots. Yes, boots are a good idea all year around, but their ability to not just keep your feet warm, but dry too (once the rains are here) makes them a staple wardrobe accessory, and a common men's winter fashion trend. Make sure you have at least one pair of dressy kickers on hand for those smart-casual occasions, and a pair of solid hiking numbers for when the going gets tough, and you need to splash in puddles. Great for both casual winter fashion or a way to accent slightly dressier clothing.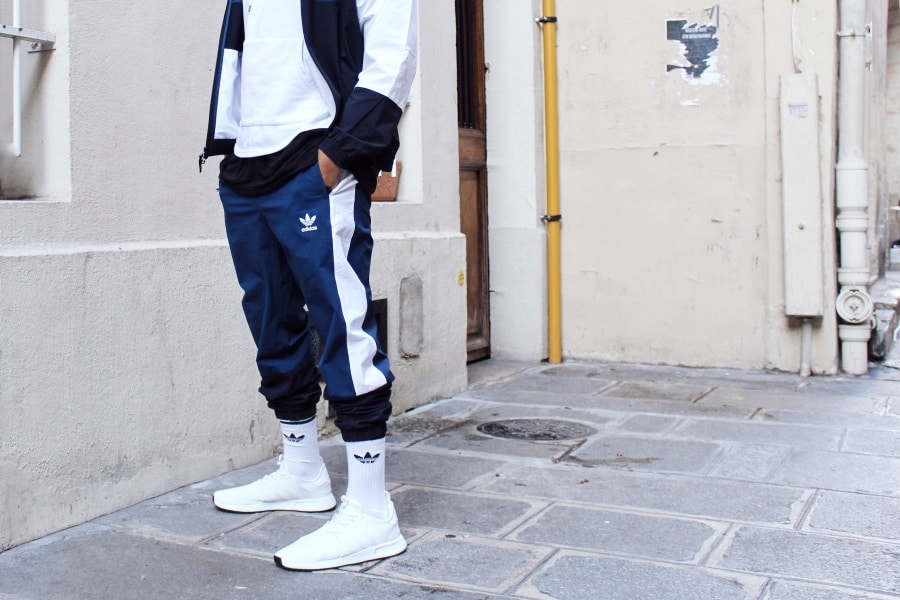 6. Drawstring Pants & Trackies
Winter is all about keeping warm and comfortable, so some casual drawstring pants allow you to rock a softer, thicker material on the bottom half without the need to add a bulky belt. Either a rich cotton weave or something fleecy like tracksuit material can be worn both super casual and dressed up a little with a blazer and a scarf, provided you get the colours right. The versatility of drawstring dacks makes them a popular men's winter fashion trend, year on year. Definitely pencil them near the top of the men's casual winter fashion category.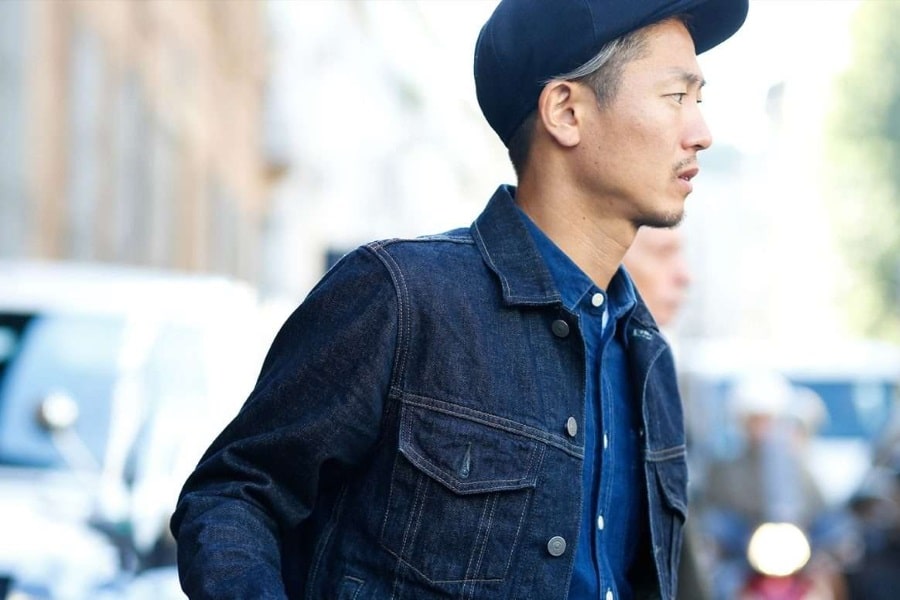 7. Comfy & Looser Fitting Denim Men's Winter Jacket
While denim is definitely an all-year-round wardrobe item, getting it right in winter is crucial. Depending where you live, thermal underwear can ruin any chances you had of squeezing into your favourite summer skinnies. Opting for a more relaxed fitting, casual winter jacket when it's cold outside is actually a better way to keep your legs from freezing, whether you're rocking the long-johns or not. We don't mean to suggest you go all-out '90s baggy, but something that'll allow a couple of fingers under the ankle without cutting off circulation is a must, and a good men's winter fashion trend to be aware of.
"A dark wash is the way to go with jeans", recommends Brittney from Kent and Lime. "They'll take you from a casual weekend by being paired with a tee but can be dressed up with a button-up shirt and sports-jacket for those smart-casual occasions."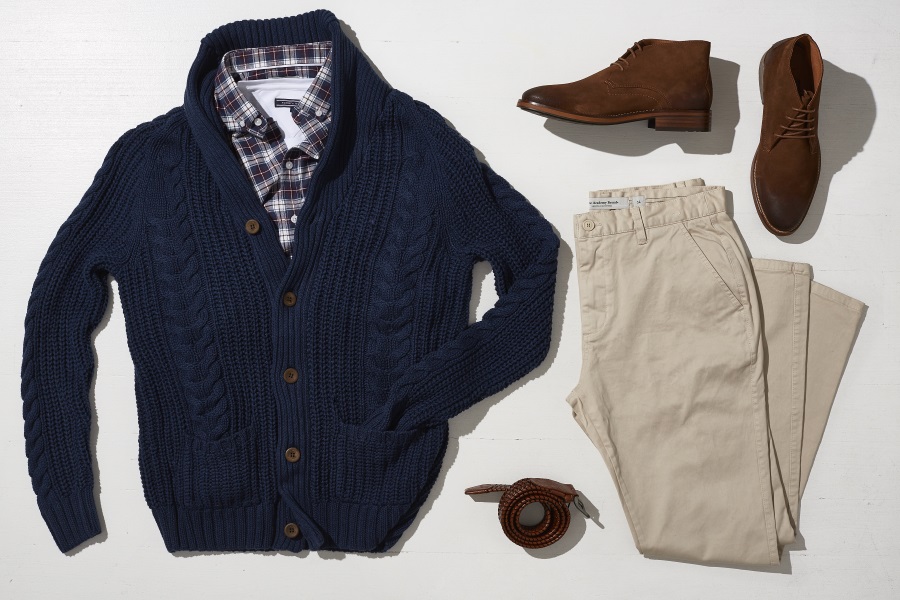 All too much to take on board? Let Kent and Lime's pro stylists take out the hassle this winter, by letting them do the legwork for you. The process is simple, effortless, and designed to take the stress and the work out of finding a new outfit. Simply jump onto the Kent and Lime website and fill out a quick style quiz. You'll then get a consult with one of Kent and Lime's experienced stylists, who'll coordinate a look for you, before giving you a preview of what's about to arrive at your door.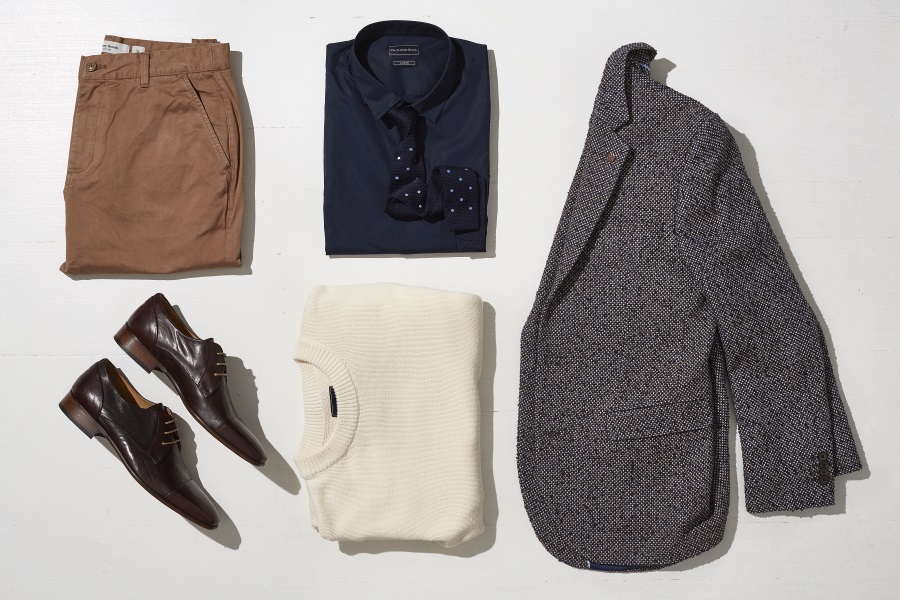 Once you've both agreed on your KiT, you order and pay. When your box of clothes arrives, you can unpack it and try them all on in the comfort of your own home, from trousers to suits. Anything that doesn't fit can be sent back for exchange, or full refund (shipping is free both ways, so you won't ever be left out of pocket), and there's no limit to how much you can return, for any reason.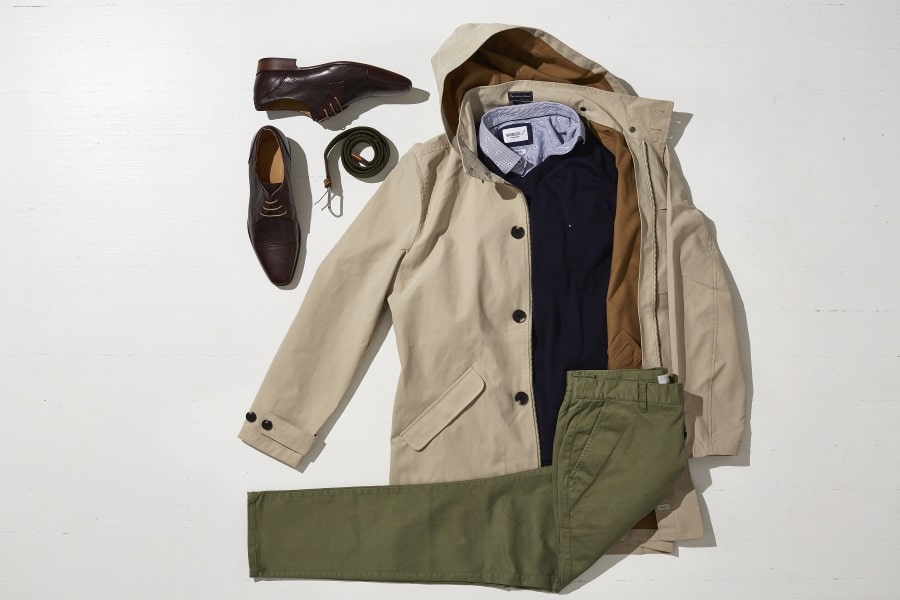 Men's Winter Fashion Feedback
Lastly,  head back on to the site to give your feedback. This is a super important step, as it gives the stylists at Kent and Lime even more information to better arm them for your next KiT. As Kent and Lime is not a subscription service, you can jump on and order another KiT whenever a new one is required–be it a casual Sunday get-up, or something for a wedding, and everything in between.