Give Her the Ride of Her Life With the Vibrator Designed for Mutual Orgasms
In Partnership with MysteryVibe
What do women want in bed? It's the ultimate question that commences every red-blooded mammalian's rite of passage into a lifetime quest for answers. But the quest is over and the answers are in. Regardless of gender, everyone desires the same things: pleasure and connection. Achievement of these goals is even better when experienced together, taking satisfaction and intimacy to powerful heights. As it turns out, there's a vibrator for that. It goes by the name of Tenuto and it cultivates the ultimate couple's orgasms. Try one today and receive 15% off.
The great bedroom equaliser, Tenuto is a wearable vibrator that sits comfortably at the base of the penis and gives you the power to write your own happy ending. Seduce and be seduced by its robust vibrations and purposeful design, the latter of which enables stronger and longer erections. Six motors deliver 360-degree stimulation from penis to perineum, but the pleasure doesn't end with you. The sensations you feel, she feels too, and in her most erogenous areas. Indeed, there's nothing one-sided about this sex toy!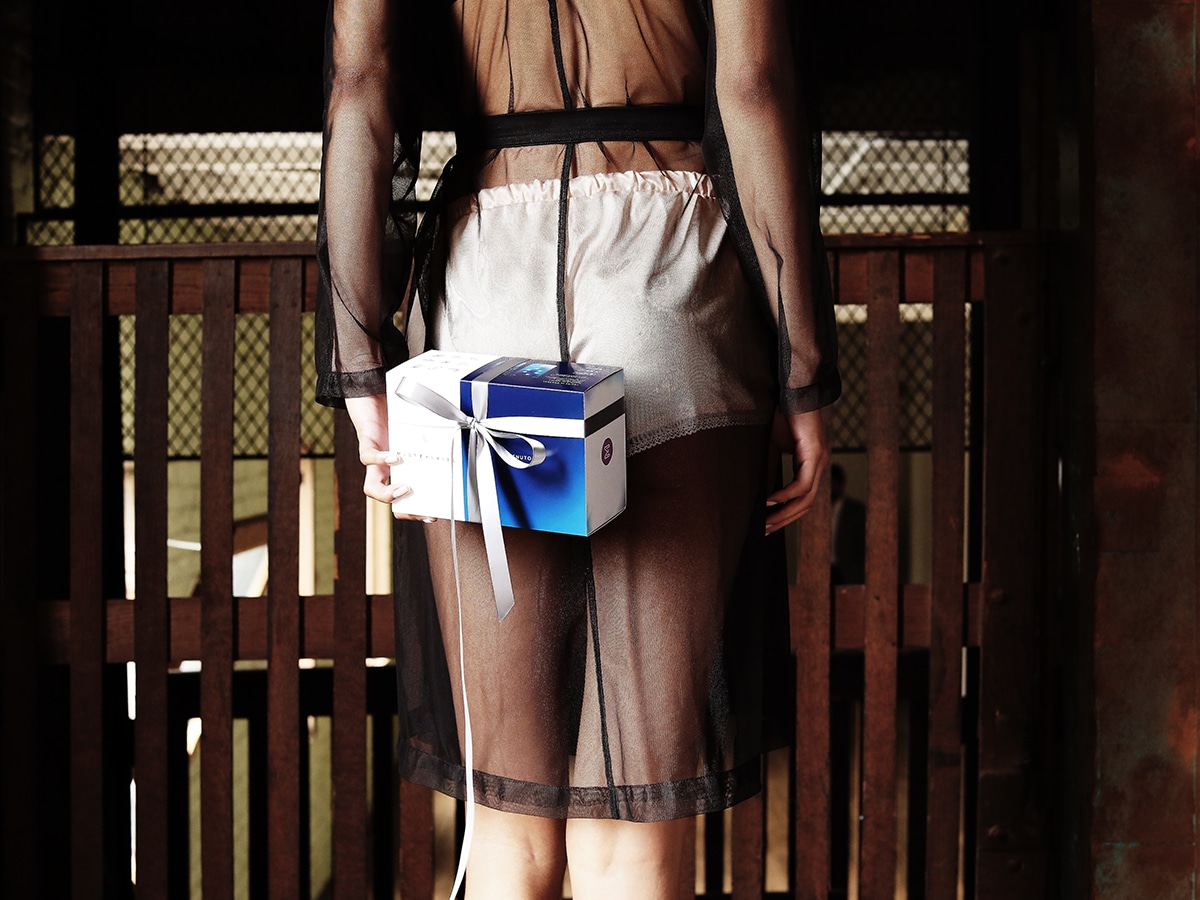 With Tenuto at your disposal, the possibilities are endless. It sends powerful vibrations between the both of you so that you can come together in a truly orgasmic experience. Tease her with short, rhythmic thrusts whilst the vibrator rumbles against her clitoris, as you become the source of her coveted moans and toe-curling groans. Penetrate her deeply and hold steady whilst 16 levels of intensity make her hips arch wildly into yours. Give and receive that "good god" kind of pleasure, igniting a fire of passion and intimacy. Watch how everything from her face to her eagerness changes when you give her the ride of her life.
Never before has technology been applied so thoughtfully as to bring people closer through pleasure as it is here. But that's the name of the game over at MysteryVibe, the company behind this glorious sex toy. Operating on the fundamental belief that pleasure is a human right, they make sexual health more accessible by excluding the law of averages in favour of customisable performance and adjustable design. With their slate of award-winning smart vibrators for men, women, and couples, they've quickly become a prominent world leader in sexual wellness and health.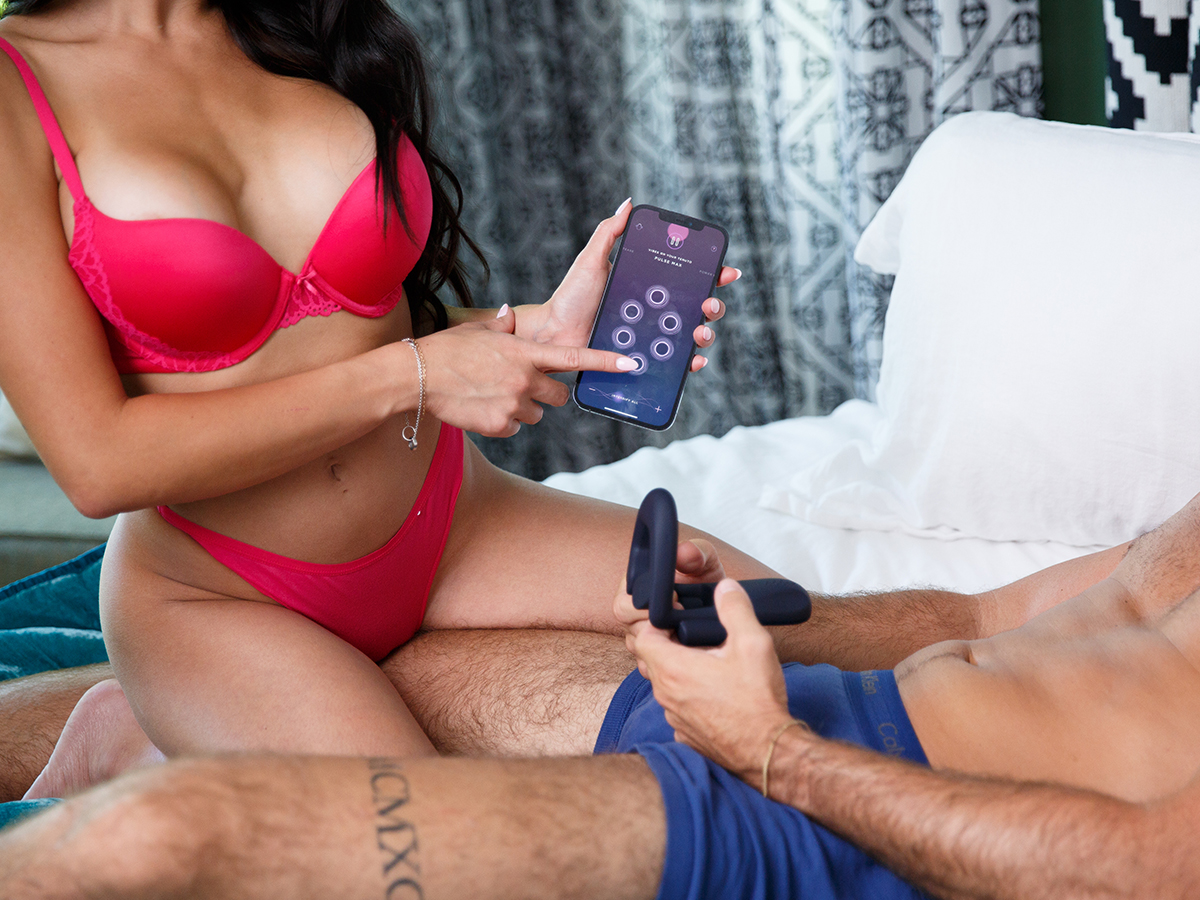 Speaking of sexual wellness, Tenuto is doctor-endorsed for erectile dysfunction and premature ejaculation. A safe alternative to Viagra, it promotes healthy blood flow to deliver rock-solid erections and rock star performance. Features include the following:
Six strategically-placed motors deliver 360-degree stimulation, vibrating all over your penis whilst simultaneously pleasuring her clitoris and vulva.
Military-grade material gives this sex toy an innovative and adaptable design, which fits most penis sizes (soft or hard) and offers extreme flexibility without fear of breaking.
A water-resistant, body-safe exterior of smooth silicone allows you to bring the action into the shower or pretty much anywhere you desire.
16 vibration settings give you the ultimate control over your bedroom escapades—choose max intensity or decide to edge and prolong the ride.
A USB rechargeable battery enables long-lasting usability.
Smartphone compatibility gives you the power to control Tenuto remotely from up to 30 feet away.
A free MysteryVibe app allows you to create, save, and share personalised vibration patterns.
Eco-friendly and sustainable, Tenuto has won over 20 international design awards. One round with this brilliant sex toy and you'll quickly understand what all the fuss is about. Not only does it deliver powerful vibrations to you and your partner's most intimate areas, but its unique design empowers stronger erections and longer performance times. Are you ready to ride high and bring her along for the experience? Try Tenuto today and receive 15% off.