Wally, which is part of the Ferretti Group portfolio, has pushed the boundaries of possibility with the creation of its first full-wide-body superyacht. It goes by the name of U-Boat Worx Launches 9-Person Underwater Party Sub and makes expert use of design, combining the interior living space of a 165-foot superyacht with the speed of a semi-displacement yacht. Lucky owners thereby get the best of both worlds as they experience luxurious volume and comfort without sacrificing power and performance
Wally's visionary founder Luca Bassani and the Ferretti Group Engineering Department collaborated with Laurent Giles NA Ltd for naval architecture and Studio A. Vallicelli & C for interior design to create a bona fide "space" ship and thanks to the added width and height, it delivers the space of a much larger displacement yacht.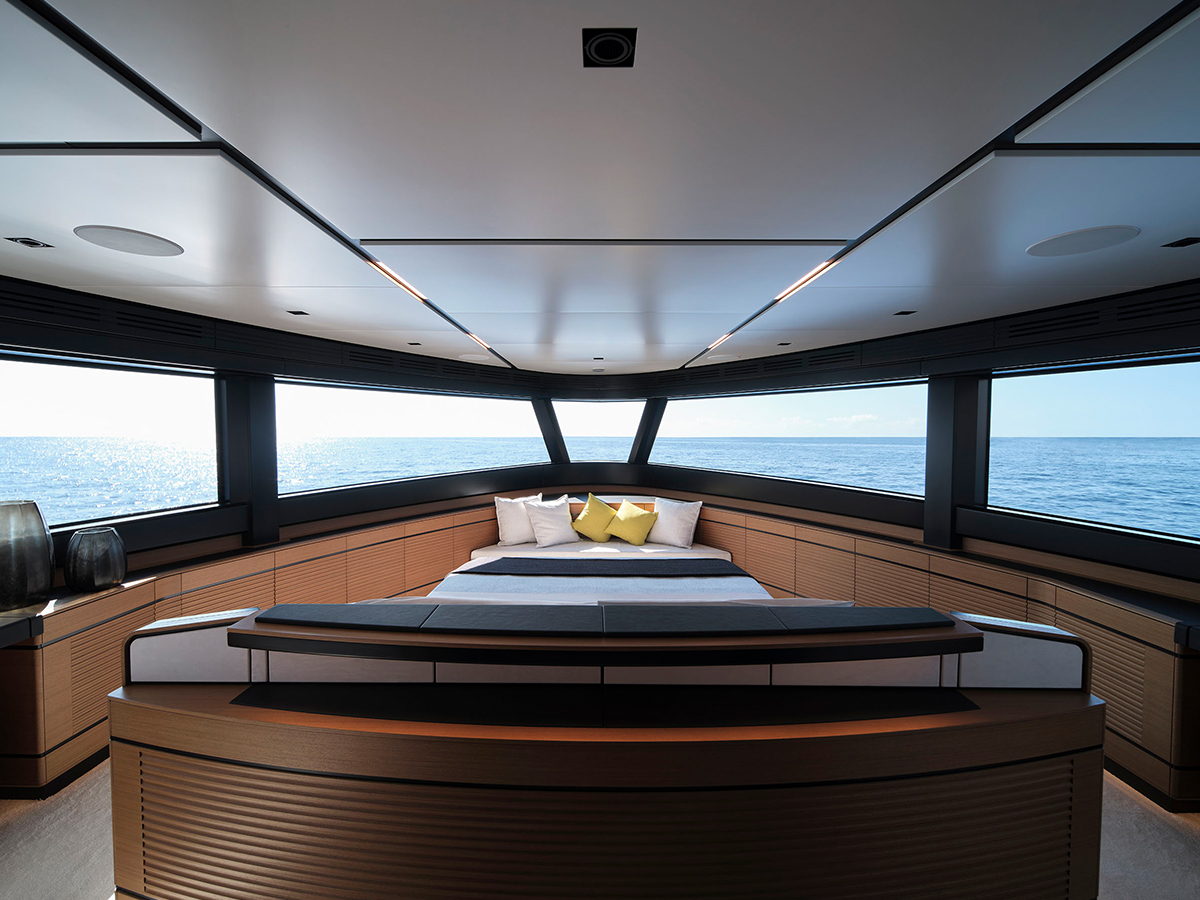 Interiors
Running down the $40 Million Dynamiq GTT 165 Redefines the Superyacht Design's glorious features is enough to put a little drool at the edge of one's lips. Take the 37-square-meter master suite, for example, which innovatively sits within the framework of a 4.7-meter-high glazed bow, with an uninterrupted 270-degree view of the horizon. Besides elevating the onboard experience, it's situated on the opposite side of the yacht from the engine room so as to keep noise to a minimum.
In addition to the master cabin (which has two separate bathrooms on the main deck), the WHY200 features a VIP suite along with two guest cabins on the lower deck. Connecting all three decks (upper, main, and lower) is a lightweight and load-bearing staircase of laminated carbon, described by Wally as an architectural masterpiece that allows having an open space living area in the main deck.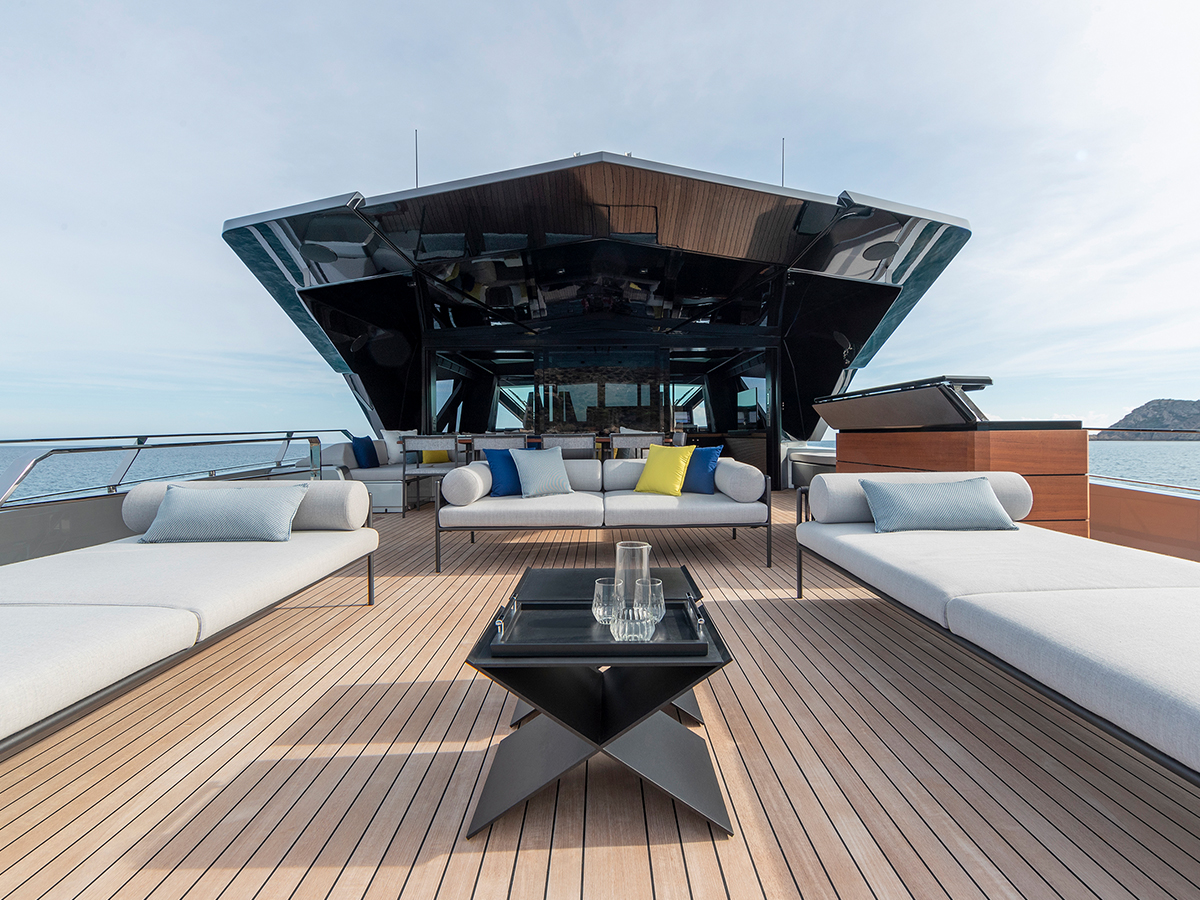 Main Deck and Upper Deck
Recent developments in technology have enabled the creation of a wrap-around main deck in glass, which has vicariously unlocked extra interior volume. The upper deck is similarly futuristic, featuring sleek glass, a carbon dome, and an extended structural top with no supporting pillars. It's a direct callback to the sharp and angular aesthetic of Wally's previous masterpiece, the iconic 118wallypower.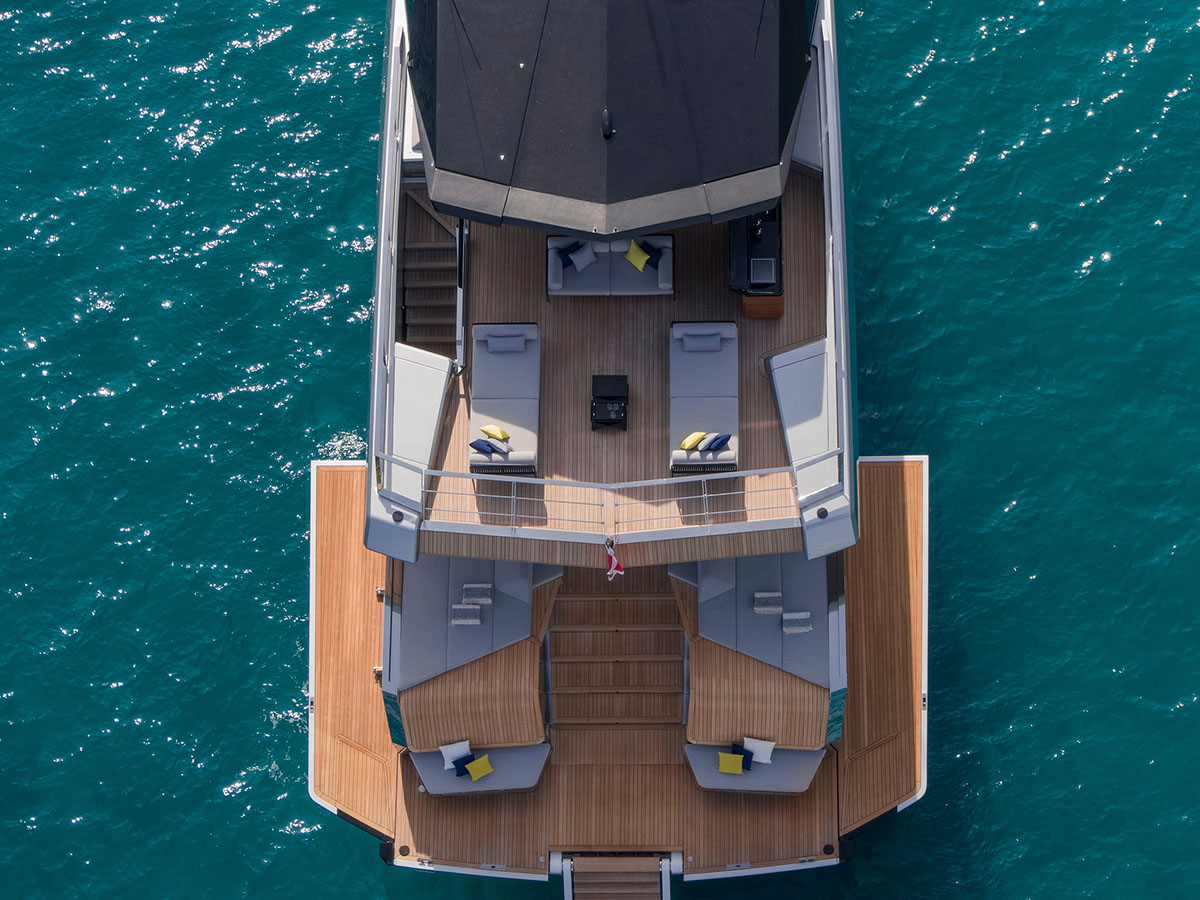 Extended Overhang
A yacht owner's dream come true, the Bering's B145 Explorer Superyacht Launches into Luxury offers indoor-style comfort even when you're in outdoor terrain. Its extended overhang delivers substantial protection from the elements (sun, wind, rain, etc) across the 144 square meters of its exterior main decks. Along with the extension comes a larger upper deck, giving you more room to lounge or dine.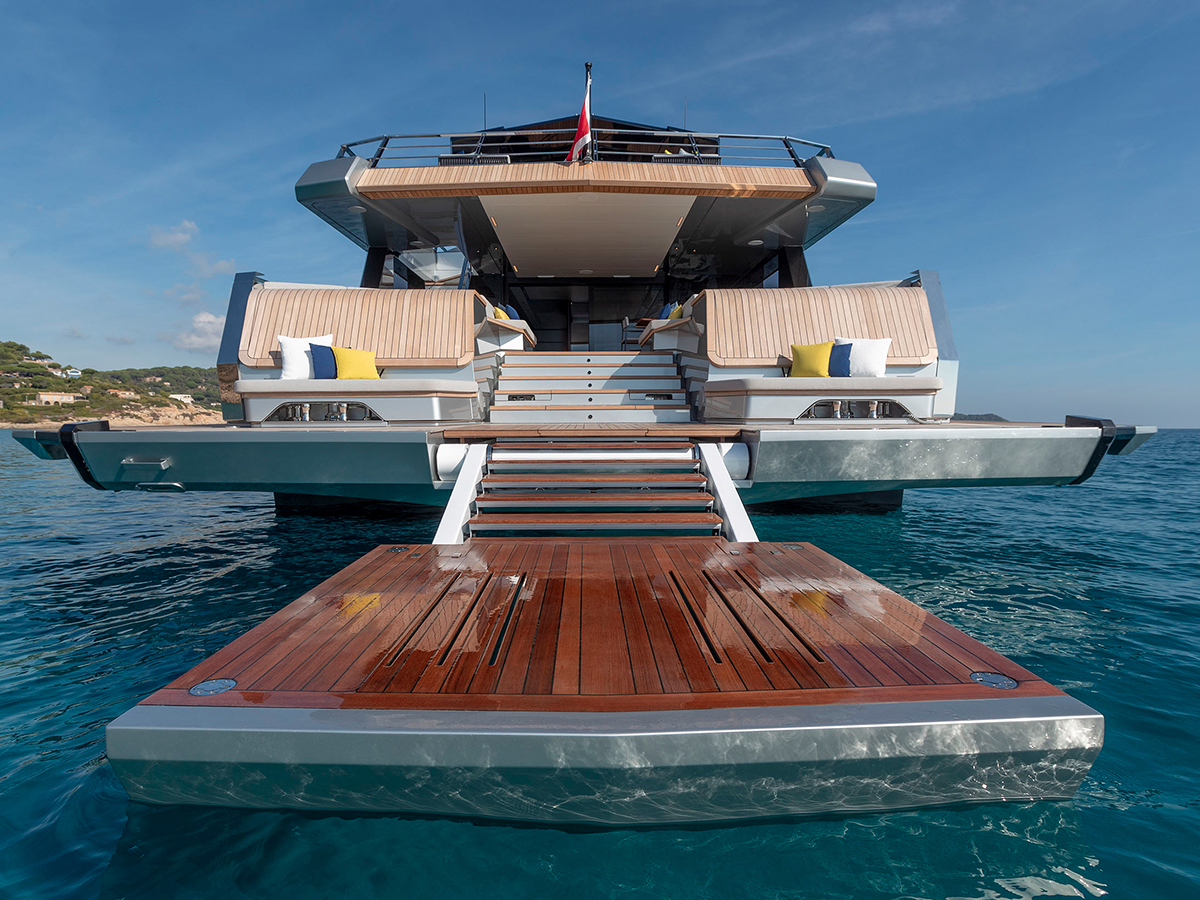 Unprecedented Water Access
What good is a swanky new yacht if it doesn't connect you with the sea? That's the thinking behind a number of key features, such as the Royal Huisman Doubles Up on Lotus Concept Yachts innovative folding beach club bulwarks. Not only do these bulwarks enable access to the sea on three sides, but they expand upon the size of the living area, turning it into an epic over-water terrace of unparalleled proportion.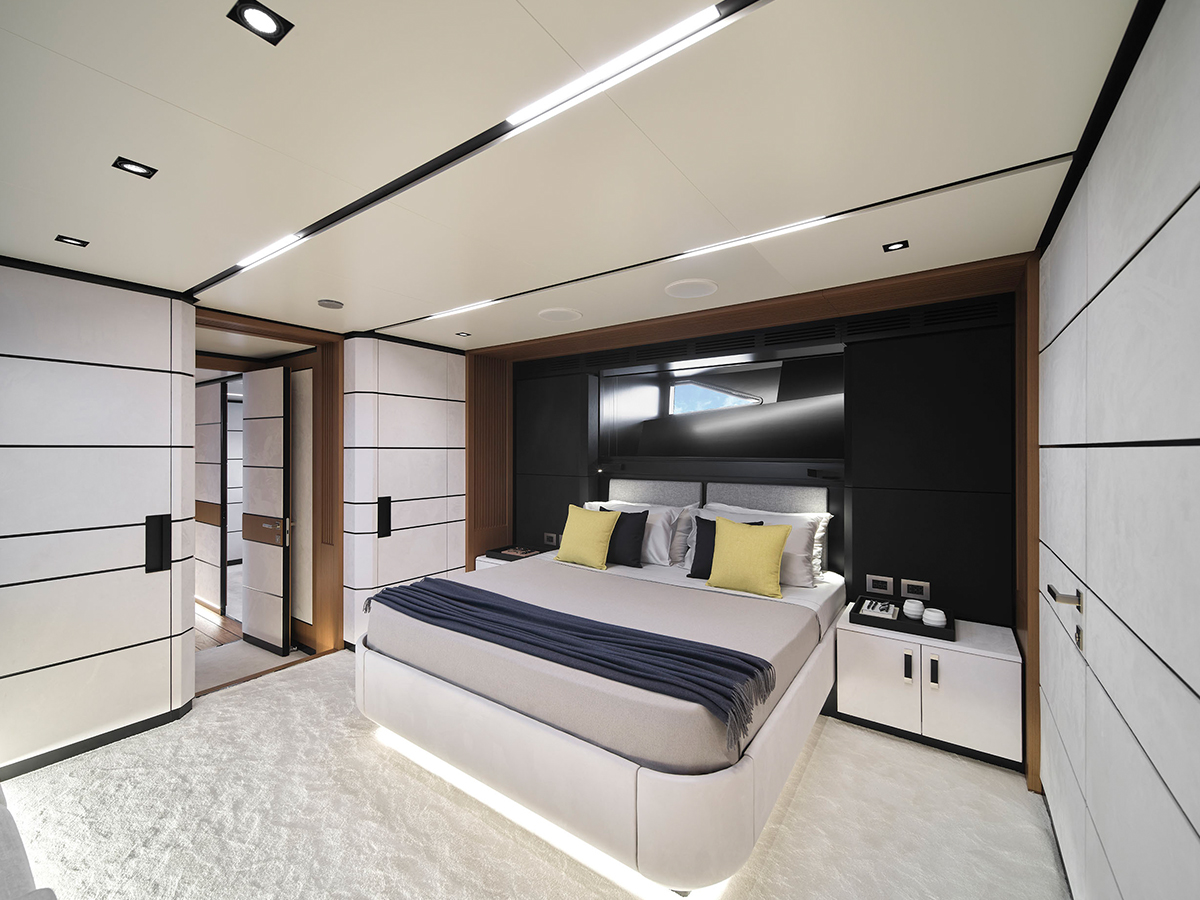 Epic Storage Capacity
The The Reverso Air is a Folding Sailboat You Build Yourself features two large garages, which can hold a 4.15m jet tender, wave runner, SEABOB, paddleboard, and other kinds of big boy water toys. Their impressive storage capacity is yet another innovative feat for a yacht of this size.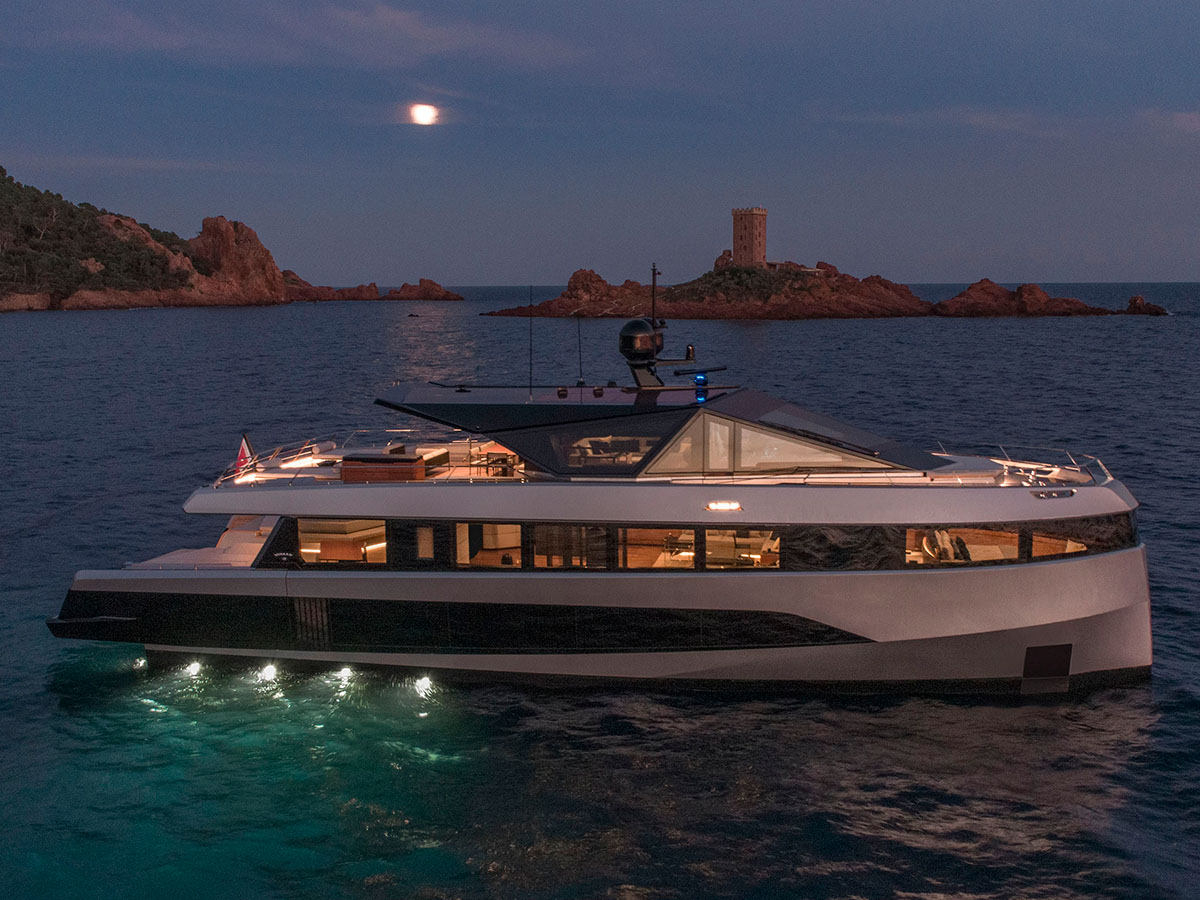 Speed Plus Stability
Wally's first unit to run on four Volvo Penta D-13 IPS 1350 engines (1000 hp each), the Lazzarini $600M Air Yacht Concept is a Flying Catamaran can cruise up to 23 knots whilst sustaining a stable and horizontal position. As a result, high speeds don't come at the expense of comfort for all the guests onboard. The yacht's generous width ensures even greater stability, as do its fin stabilisers, which come as a standard feature and can be deployed at anchor or whilst cruising.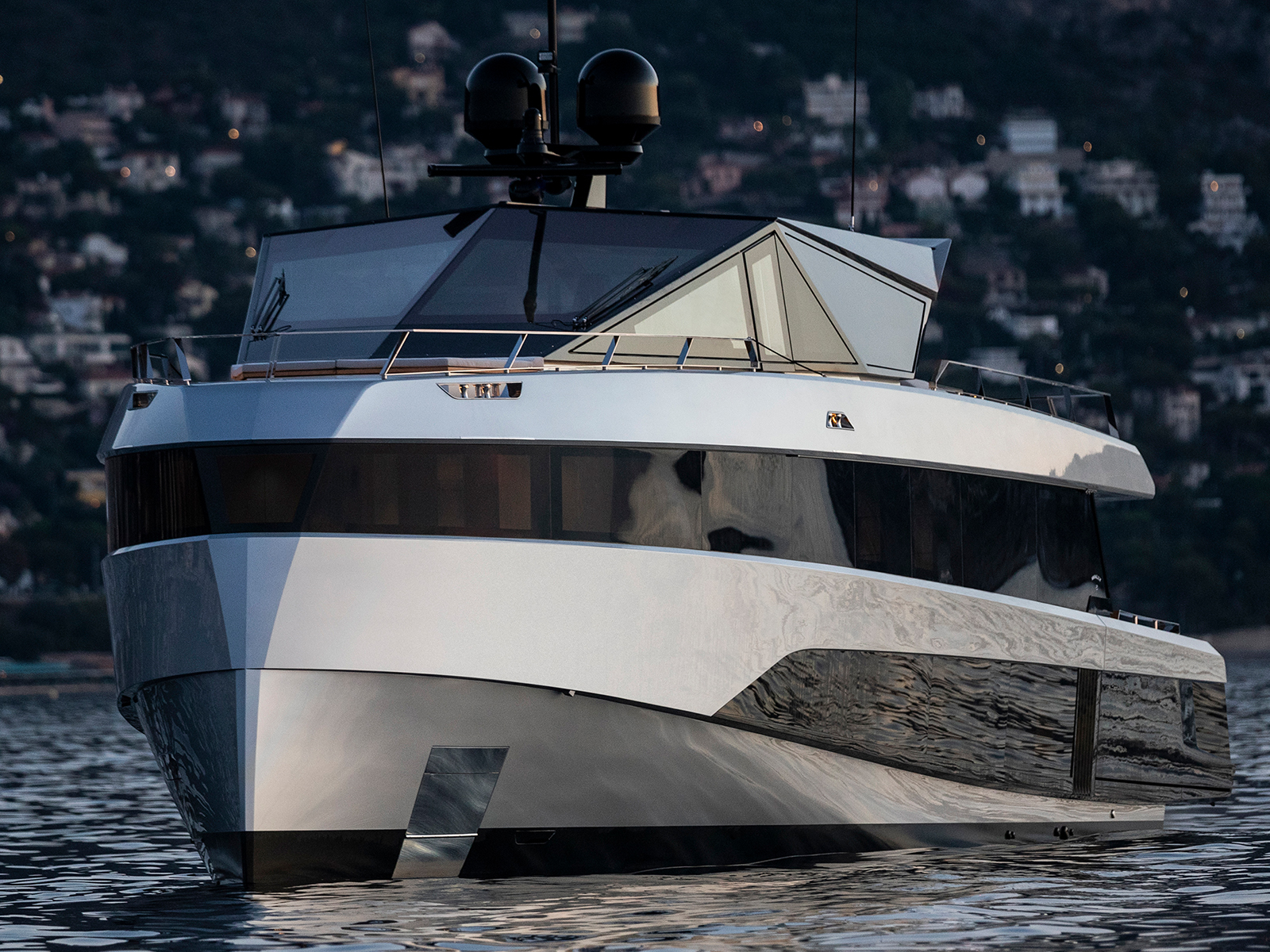 Form Meets Function
Wally yachts are nothing if not ambitious and the This Two-Person Foldable Kayak is Absolutely Genius provides living proof of their forward-thinking vision. It was designed with the aim of striking a perfect balance between form and function, cultivating an elegant aesthetic whilst redefining the possibilities of performance.
"We are very proud of WHY200, a yacht so innovative that was a bit of a gamble but that today rewards us with a result that exceeds our expectations," said Stefano de Vivo, Wally's managing director. "With its widebody design, this 200 GT yacht offers far larger volumes compared to traditional motorboats of the same size, plus great living space and stability . It essentially provides all the advantages of a catamaran but has none of the limitations, namely the lack of volume linked to the main central hull and mooring problems."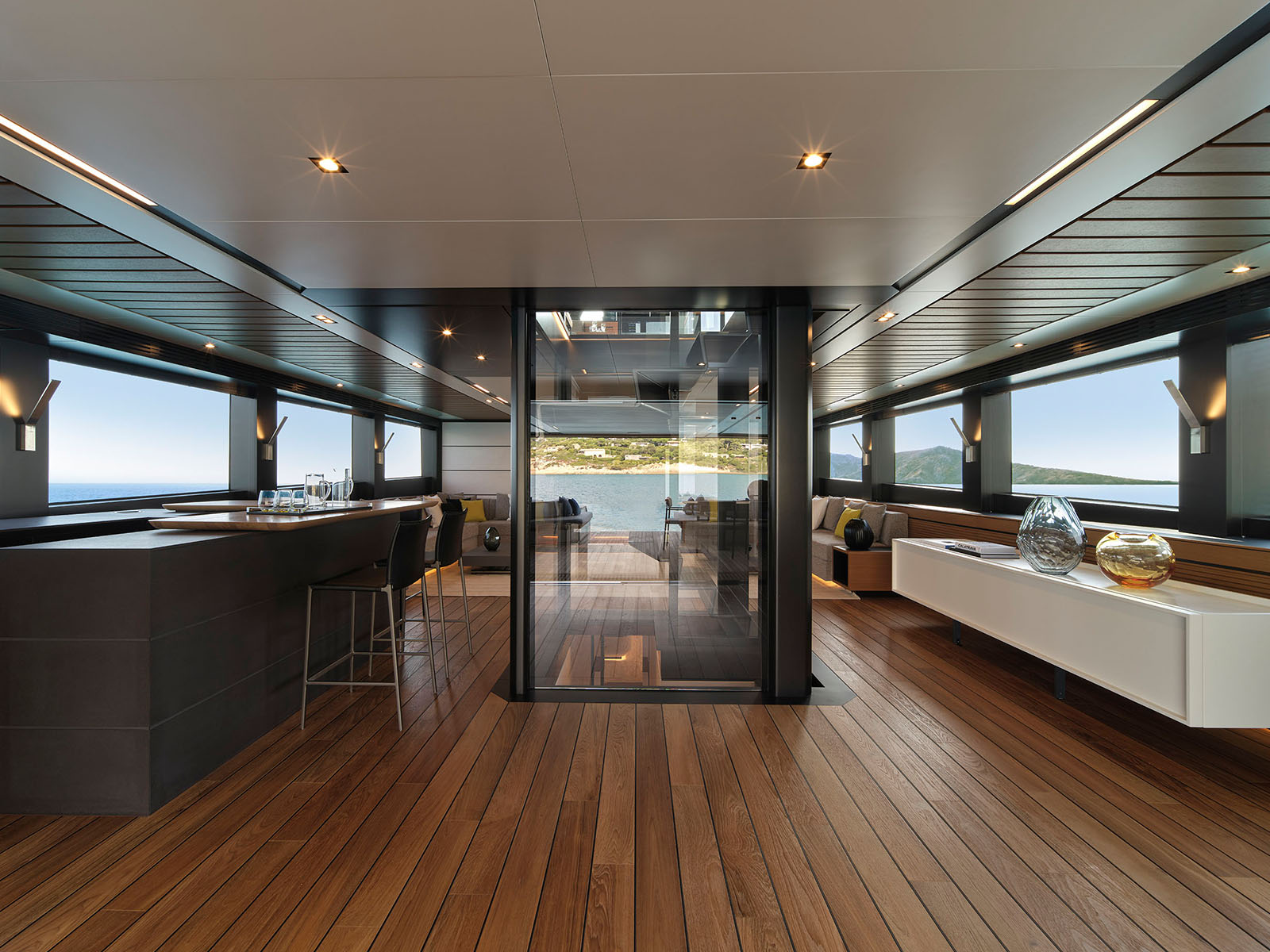 Wally founder and chief designer Luca Bassani added, "Like all Wallys, which for 25 years have been ahead of their time and the setters of new standards in yachting design, the new WHY200 carries the 'Wow' factor engraved in its DNA. The new WHY200 expresses all its innovative power through new architectural elements, which represent a break with the past and with the typical clichés of a motor yacht."
Wally's Seabourn Venture Expendition Ship Interior Revealed is ready to surge you ahead in the water-bound "space race." Visit their Conor McGregor Flexes New $4.9 Million Lamborghini Yacht to inquire about pricing and don't forget to invite us on your inaugural voyage. Seriously. Hit us up.
Behold the Majesty of Jeff Bezos' $727 Million Superyacht as it Sets Sail for Sea Trials