We-Vibe Bond: Wearable Sex Toy For Men Information
In Partnership with We-Vibe
When it comes to finding a pleasuring pleasure-ring, only a wearable sex for men with all the specs will do. Acquaint yourself with the We-Vibe Bond. Developed by world-class engineers, industrial designers, leading sexual wellness experts, doctors, and loyal consumers, the brand's sleek and intimate products have mastered the art of personal pleasure amongst men and women alike. Wrapped in body-safe and eco-friendly materials, they redefine industry standards by way of their ergonomic designs and state-of-the-art techniques. No matter how high your expectations of performance, these best-selling toys will take them even higher.
That brings us to one of We-Vibe's latest and greatest releases, better known as We-Vibe Bond. Putting a thoroughly modern twist on the cock ring concept, this wearable toy is more like a smartwatch for your penis. Wear it discreetly underneath your clothes to experience the singular thrill of pleasure on-demand, turning any ordinary moment into an extraordinary one. Whisper-quiet and designed to fit nearly any penis size, this everyday ring is the undercover teaser and pleaser of your wildest dreams. It also makes good sex even better, generating a prolonged tease during the exciting run-up to intercourse.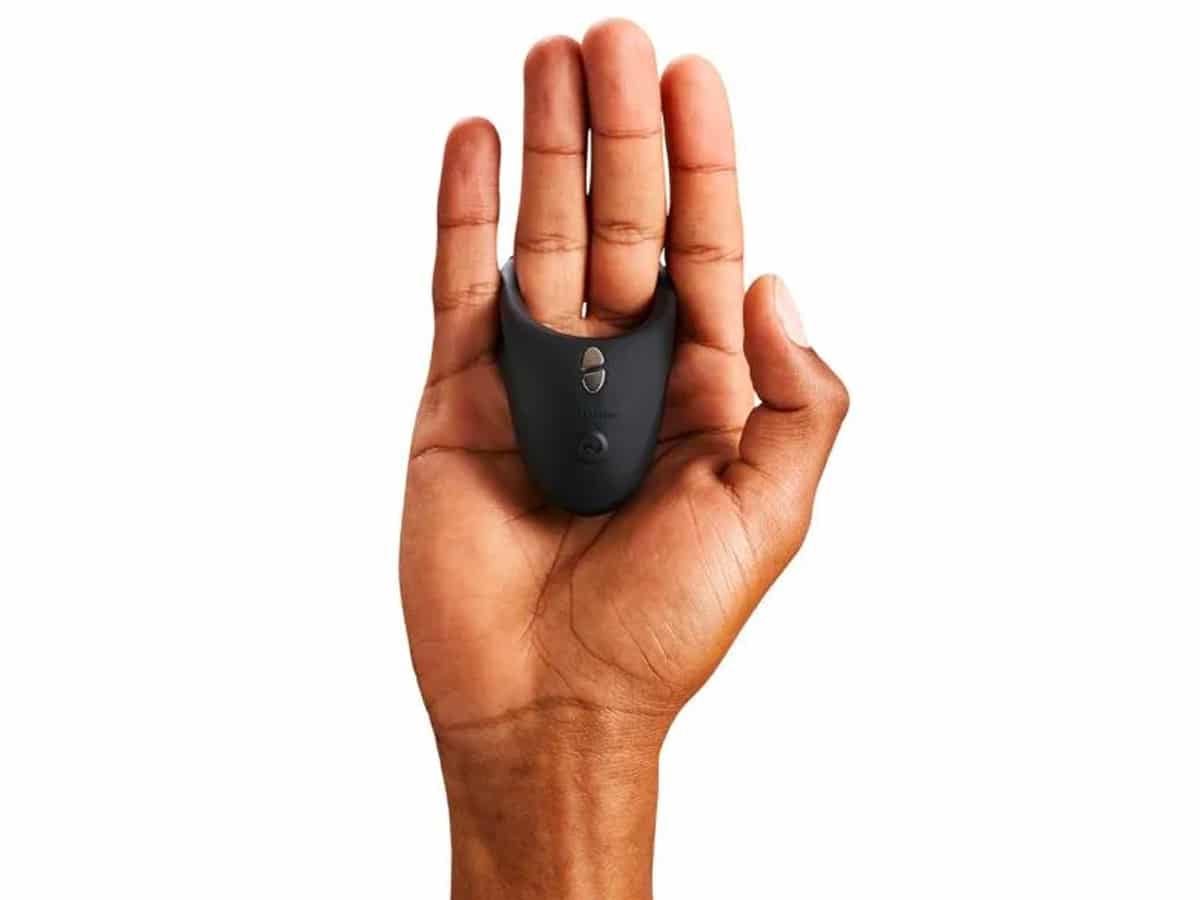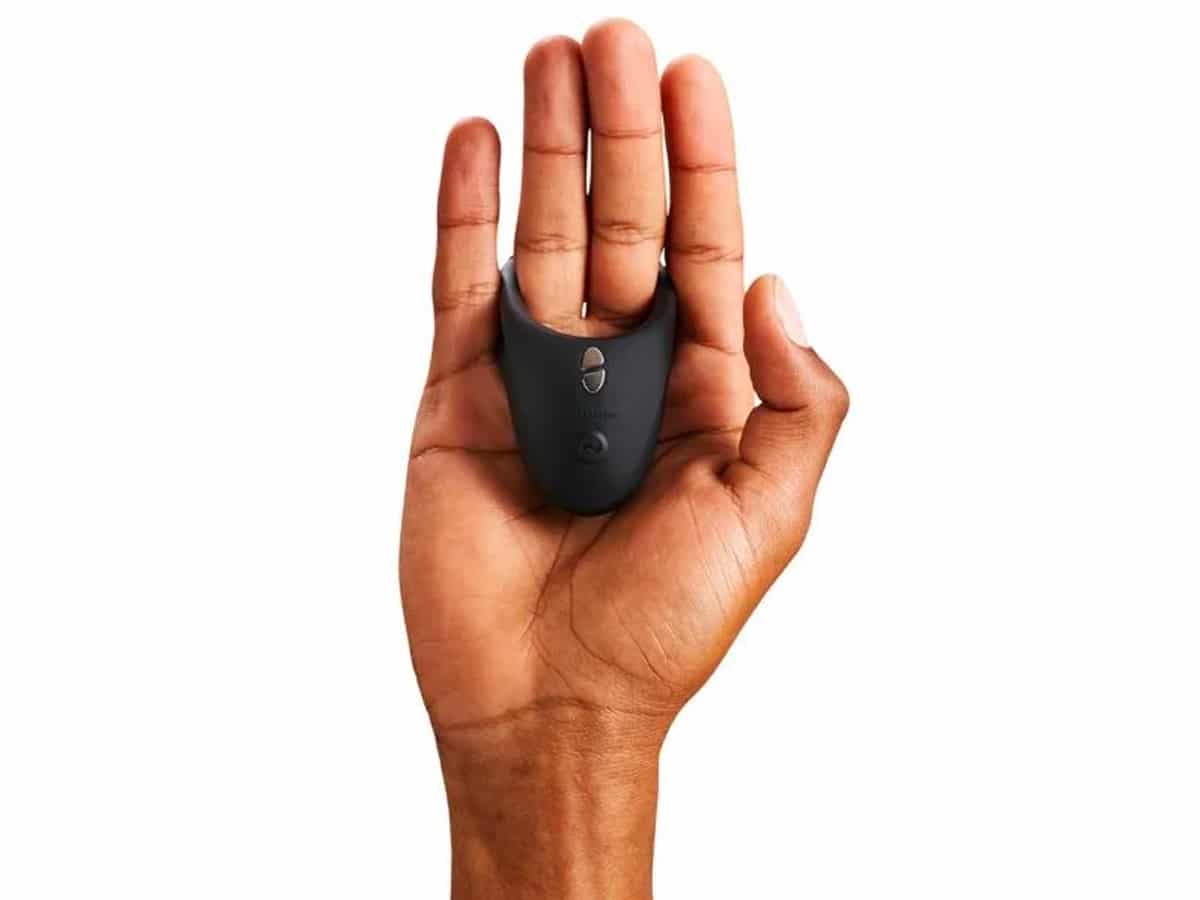 Similar to We-Vibe's remote-controlled panty vibrator—aka the best-selling Moxie—We-Vibe Bond targets all the adventurous types out there. Taking cues from its female counterpart, this glorious product marks the first time that a quick-release clasp and adjustable design has been used in a male wearable. Seamless app compatibility adds even more brains to the toy's versatile brawn, allowing you to control its vibration patterns and intensity levels from a smartphone. Or you can hand the controls over to a partner to make them masters of your domain.
Equal parts safe, comfortable, and pleasurable, We-Vibe Bond delivers the following key features:
Discreet and wearable design – Like the very man who would wear one, We-Vibe Bond is ready for any environment or situation. Concealed beneath your clothing, it delivers subtle sensations to heighten arousal in public or private.
Custom fit – Already designed to fit almost any penis, We-Vibe Bond's Custom Fit link takes the versatility factor even higher by allowing you to alternate between two different sizes.
Ergonomic shape – Between its silky smooth texture and precise shape, We-Vibe Bond remains comfortable to wear for extended periods of time.
Quick-release system – Thanks to this unique feature, We-Vibe Bond is absolutely effortless to put on and take off.
Body-safe silicone – The body-safe silicone that makes up We-Vibe Bond's sleek exterior is BPA-free and produced without phthalates or latex.
We-Connect app control – Sync this sex toy with the free We-Connect app to control it from anywhere or experiment with its various intensity settings and vibration patterns.
Waterproof – With its waterproof rating of IPX7, We-Vibe Bond is always down to get wet and wild.
Long battery life – Powered by a rechargeable battery, this toy can run for up to 2 hours on a single charge.
Quiet performance – Sound matters when you're discreetly teasing yourself in a public setting. Thankfully, We-Vibe Bond's vibrations are ultra-silent.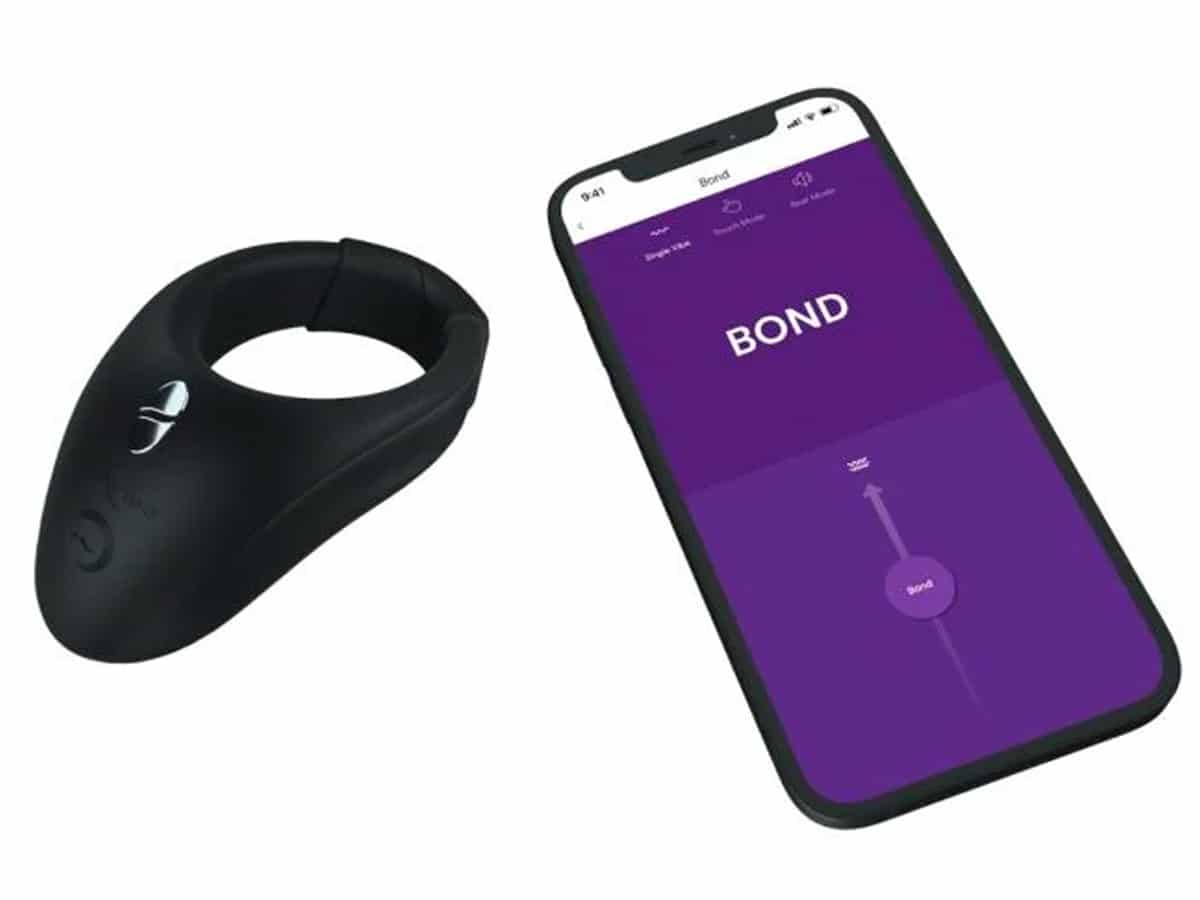 Using We-Vibe Bond is as simple as opening the clasp, wrapping the silicone band around your penis and testicles, and then closing the clasp. If the ring size of 35mm is too small, you can adjust it using the Custom Fit link. Press the built-in Vibe button and pick up the remote or use the free app as you explore the product's 10 different intensity levels and vibration modes. Take to the world outside your door and experience the pure thrill of discreet vibratory pleasure across a host of terrains. No one has to know you're swimming in satisfaction. That is, unless you want them to…