Why We're Barring Up with JBL This World Cup
In partnership with JBL
With the FIFA World Cup kicking off next month, we've been polishing our flatscreens, fluffing the cushions and stocking up on Nespresso pods in anticipation of the late-night live matches. Comparative to the mass of soccer fans worldwide, only a small handful get to experience the action live. As it happens, sitting and watching at home might actually be the best way to experience this World Cup.
Any sports fan will tell you: there's nothing quite like the atmosphere of a packed stadium, but as far as actually enjoying the game goes, the broadcast is always better.
And there's a sound reason for this. Advancement in recording technology over the past few decades means that every tap, grunt, dribble and goal from the field will come through your speakers, loud and clear. Outside every major event is a semi-trailer full of mixing equipment and a few boffins with headphones, who've rigged the entire field (sometimes even with microphones beneath the grass).
Goalpost mics capture the "swish" sound of a ball whizzing past into the net, and skilled operators utilise parabolic microphones to ensure that every sound from the game is heard at home.
This video here explains the painstaking levels to which sound engineers go, just to capture every audible moment from a match. While this level of sound quality is a luxury you aren't afforded in a stadium, what if you could bring the surround-sound excitement and clarity of a live game to your living room?
Enter the new JBL BAR Series.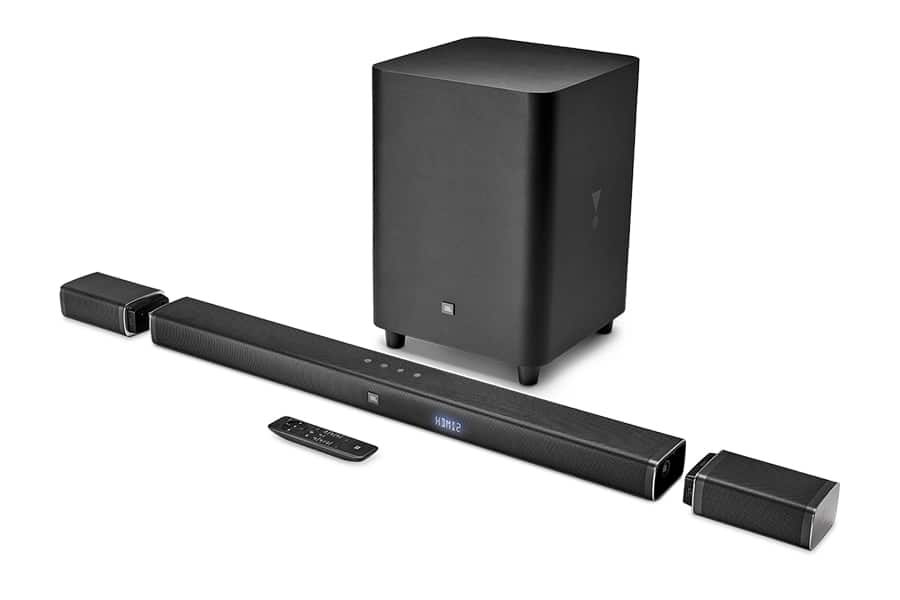 As soundbars increase in popularity, with thanks to their increased sound quality, ease-of-setup and compact size, JBL has cornered the market in terms of striking a balance between theatre-quality audio for watching films and TV shows, and stadium-like surround sound, to deliver the thrill of a live game direct to the home.
The loud-audio experts have long-made the speakers favoured by audio technicians fitting the biggest superclubs in Europe, rock concerts and stadium shows. JBL was the speakers that broadcast music across the crowd at Woodstock, in '69. They're also fitted as standard by Ferrari in all new vehicles.
Now, with their newest range, they're proving that their passion and prowess for a premium audio experience extends much further than the dancefloor or gig.
The JBL BAR Series comprises four models: the BAR STUDIO, BAR 2.1, BAR 3.1, and BAR 5.1, giving a wide range of options to better tailor the perfect sound to an individual room.
Something that JBL has over many home theatre manufacturers is their expertise and experience with complicated audio set-ups which deliver the utmost quality in sound clarity, bass and volume. While most people don't have the time or patience to figure out how these principles apply to a great sound system at home, now it's not an issue, as JBL has bundled it all up into a convenient package. One which easily trumps many of the other soundbar offerings in the market.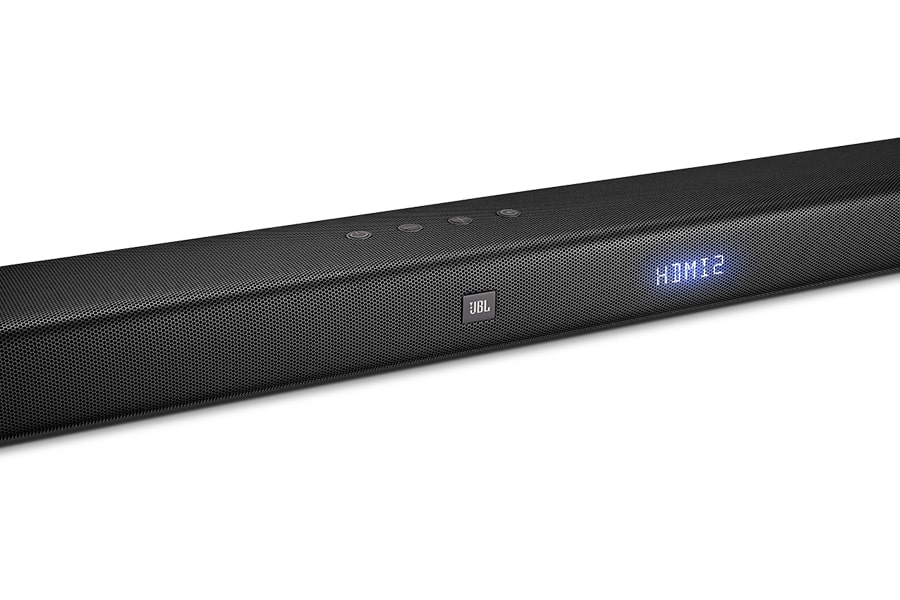 Starting with the BAR STUDIO, an easy to set-up and use unit which is designed for smaller rooms, it's plain to see at first glance just how simple JBL have made the process of installing their famed sound quality into the home. One HDMI ARC connection to your television and you're good to go.
The STUDIO also has Bluetooth, making music streaming as easy as watching your favourite shows, and given that (despite its size) it still has JBL's signature Surround Sound built-in.
For larger rooms, the BAR 2.1 or BAR 3.1 both offer a gradual step-up respectively in terms of volume. They both still feature the Surround Sound element of the STUDIO, and they also have a wireless subwoofer, for stellar bass—this makes a huge difference when listening to music.
BAR 3.1 also includes a dedicated centre channel, which provides even more clarity.
For a big room (and the kind of person who spends more time in front of the TV than they do in bed), an entirely wireless, true-surround sound experience can be achieved with the BAR 5.1, JBL's flagship product from the range.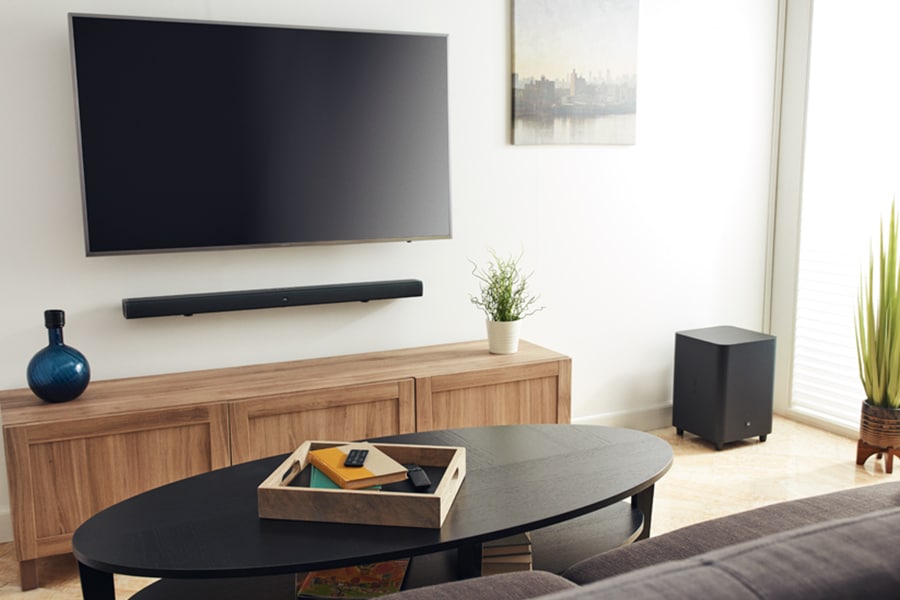 Two battery-powered, rechargeable, wireless rear speakers detach from the soundbar, and can be placed anywhere in the room. They're each battery powered, and hold a charge for ten hours (about four films' worth).
BAR 5.1 proudly boasts 510W of total system power, a 10" wireless subwoofer and DTS decoding, and three 4K HDMI ports. It's not only the most advanced in the BAR series—it's as good as soundbar surround sound gets, period.
For many, the World Cup is the pinnacle of sporting events, and one of the best live sports to watch, even if it means sitting up until 3am to shout at your screen. The JBL BAR Series is the pinnacle of soundbar technology, and the best way to make sure you hear every kick, no matter how loud your shout is.
Have you subscribed to Man of Many? You can also follow us on Facebook, Twitter, Instagram, and YouTube.