2016 Christmas Gift Guide – The Drone Enthusiast
Who doesn't love a good drone? They can fly, they can spy, they can lend an eagle eye (sorry, but Christmas always gets us in the mood for a jingle). These swift babies are sleeker and more compact than ever before, equipped with state of the art camera technology and seamless remote control to deliver tons of endless fun and possibility. This holiday season when you're shopping for a friend, dad, brother or just about any male with a passion for good times and gadgetry, buy him a drone and be done with it.
Okay, okay, so there's a little more to it than just buying the nearest drone and calling it a day. After all, drones range in terms of price, function, specs and performance. That's why we're here with our "Drone Enthusiast Christmas Gift Guide", which will help you find the drone that's just right for the special hobbyist in your life. Peruse, click, read, buy, give and receive because that's what the holidays are all about!
You'll also like:
2016 Christmas Gift Guide – The Outdoorsman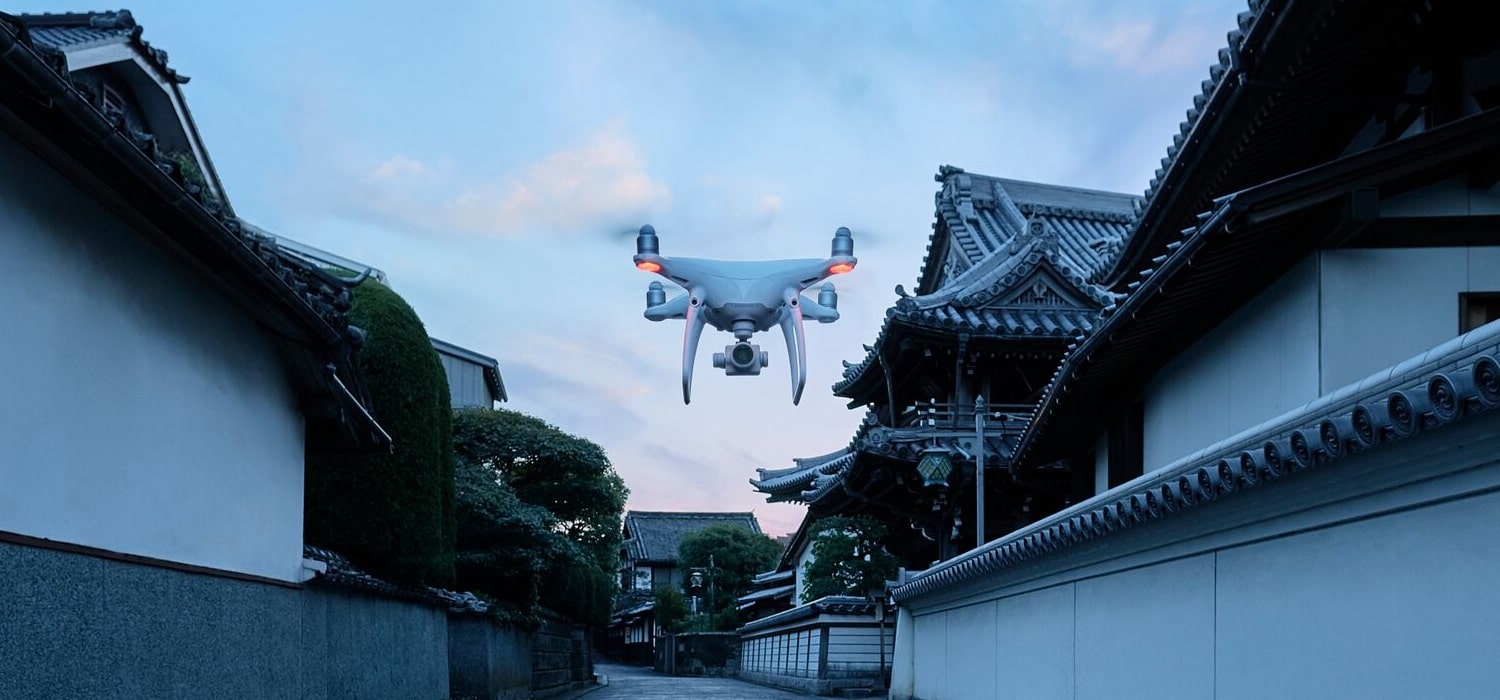 DJI Phantom 4 Professional+
Anybody who's seen the now-famous video of the massive legend who sent his drone to pick up a sausage from Bunnings a few weeks ago has already seen a DJI Phantom in action. While it may have unintentionally become famous for being a sort of bogan Deliveroo, the Phantom is no light-hearted piece of equipment, and DJI have just released the latest in the range, the Phantom 4 Pro. While it shoots cracking 4k video, the Phantom 4 Pro really comes into its own shooting 20MP stills in all kinds of lighting and conditions. The super-bright screen of the controller makes it perfectly workable in broad daylight, it stays up in the sky for half an hour, can track its way home if it flies out of range via exactly the same path and, of course, is covered in sensors to stop it from crashing into obstacles.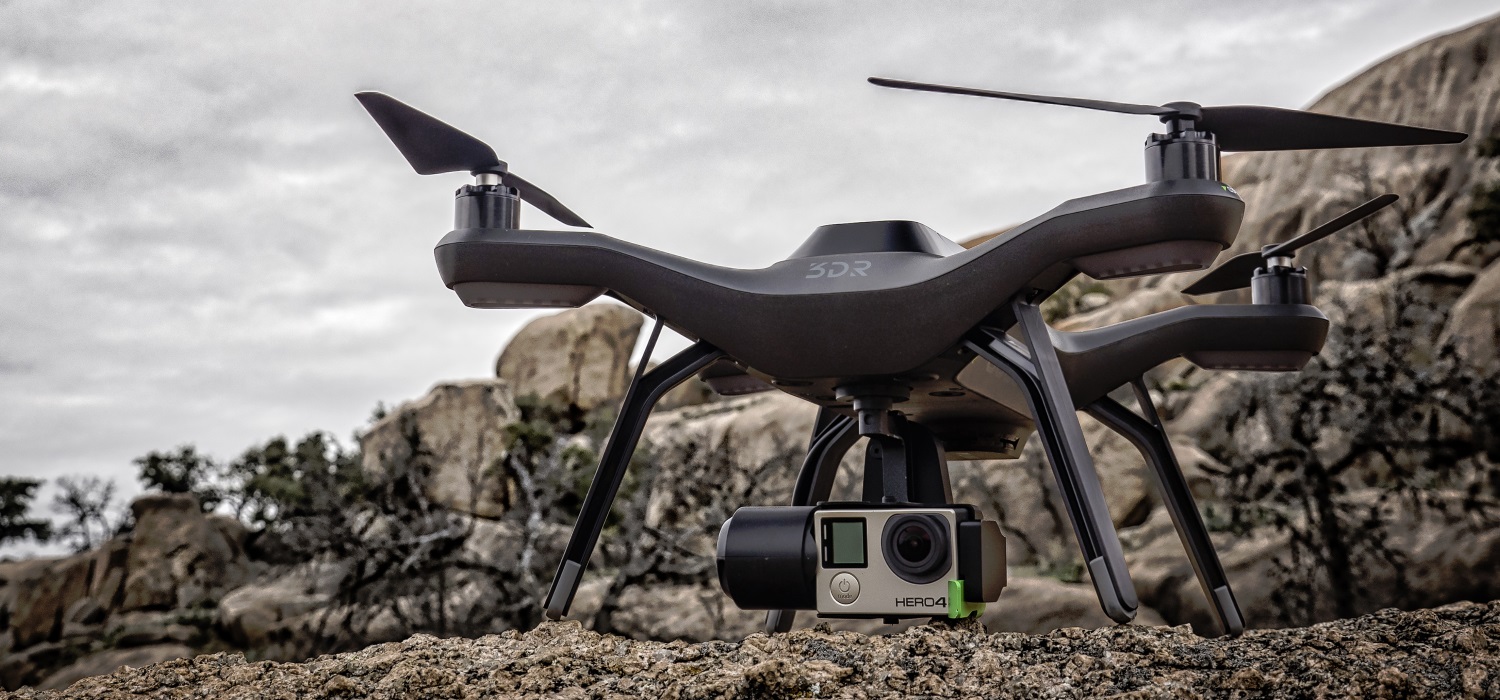 3DR Solo Drone Quadcopter
Accompanied by an effortless video-game style remote control and equipped with an HDMI port for swift integration with any screen, the 3DR Solo Drone offers the best of affordability and accessibility for the average drone enthusiast. Those straightforward pushbuttons make navigation a breeze and you can even use them to do things like record video and adjust camera angles while the drone is in mid-flight. The 3DR is simple and easy like a good drone should be.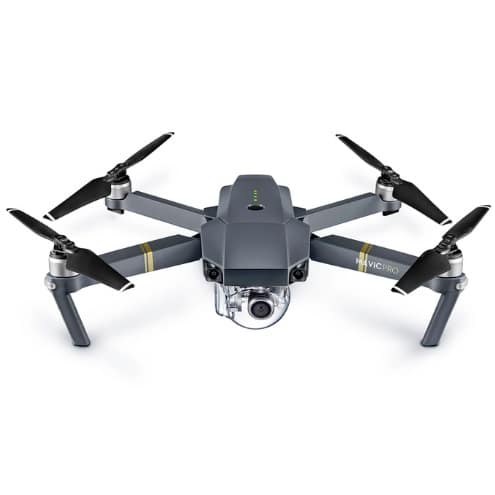 DJI Mavic Pro
If your friend or loved one is truly a drone enthusiast then he's probably got a small arsenal of drones at his disposal and a list of upcoming releases he plans to buy. Beat him to the punch by pre-ordering the new DJI Mavic Pro, a drone that combines the brand's state of the art technology with a new tier of mobility and convenience. In other words the Mavic Pro is really, really compact. Just how compact you ask? Well, it can fold down to the size of your average water bottle. Yeah, that's pretty freaking compact. Throw in 4K resolution, ActiveTrack, Obstacle Avoidance, GPS, TapFly and all the other goodies DJI is known for and you're looking at a guaranteed drone enthusiast pleaser.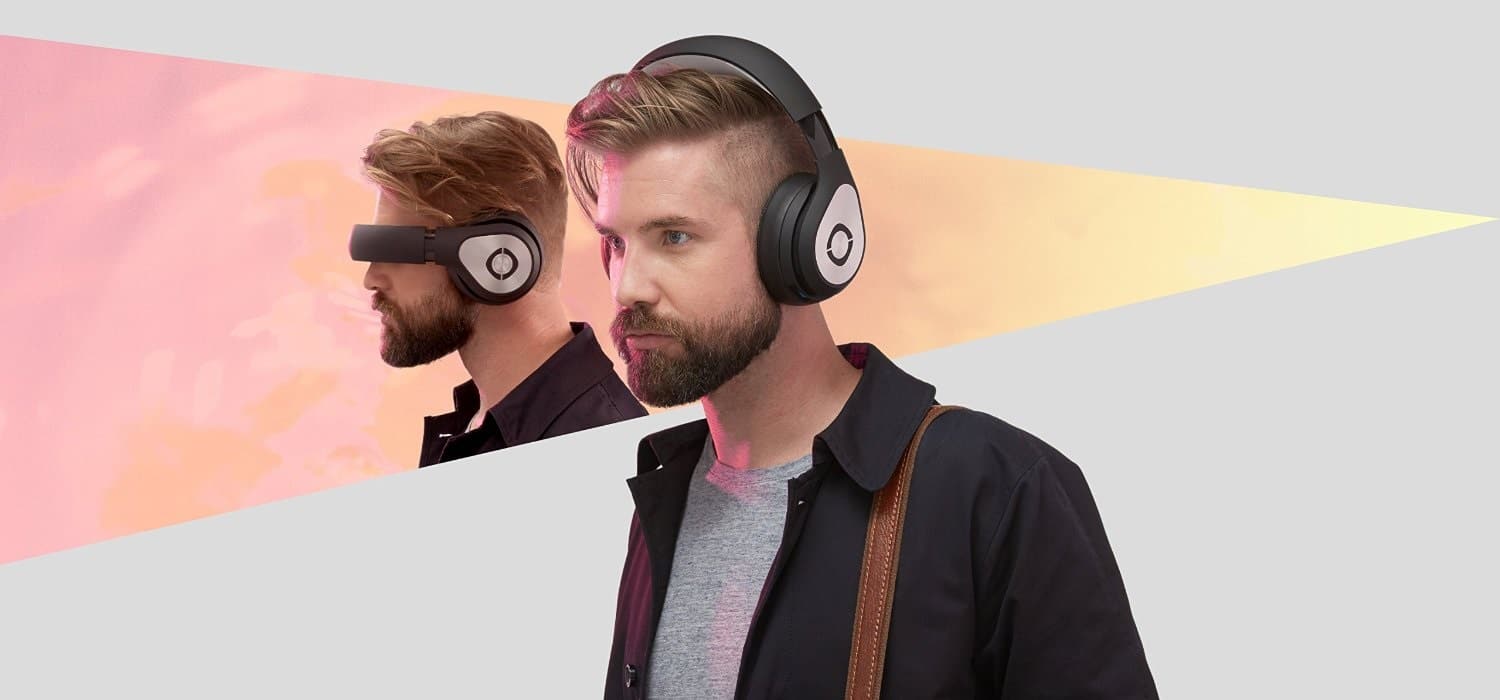 Avegant Glyph – Video Headset
For those of you out to truly impress the nearest drone fiend, take a slight pivot toward peripheral gadgetry and consider the Avegant Glyph Video Headset. It looks like a cross between VR and a pair of premium headphones and injects the home theatre experience more or less directly into your eyeballs and earlobes. Use an adapter to hook it up to the nearest drone and prepare for an immersive foray into the drone's POV. Full disclosure: you might want to pop a Dramamine first.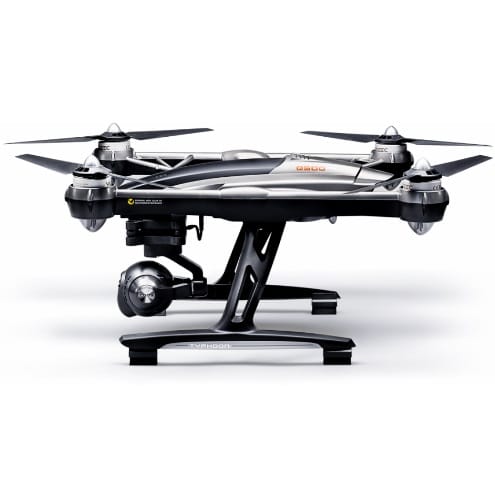 Yuneec Q500 4K
The Q500 4K Drone from Yuneec is all about bringing Hollywood-level camera performance to a versatile and highly functional drone. To achieve such a feat the gadget employs an array of premium features like a 3-axis gimbal camera and 4K/1080p 120 Video, as well as a slew of accessories such as a handheld SteadyGrip, a Ground Station control touchscreen unit, and user-controlled video resolution complete with access to white balance and light exposure. Your buddy's aerial shots have never looked so good as they will now!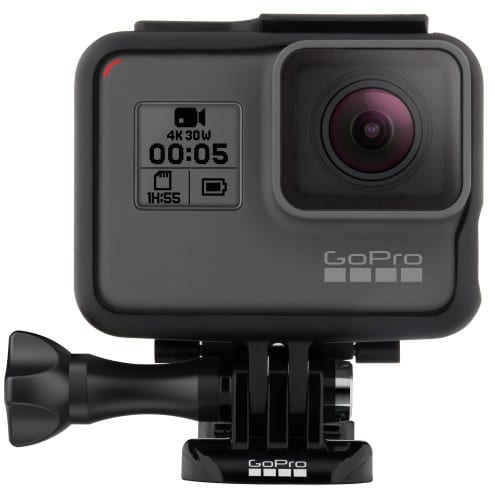 GoPro HERO5 Black
Before the drone revolution was the GoPro revolution, where a tiny portable camera that could gave thrill-seekers and extreme athletes alike the ability to capture stunts like never before. Now GoPro has returned with the HERO5 Black, their latest masterpiece that offers the next frontier of durability and performance. Featuring 4K video and 12MP photos, a built-in waterproof case, swift mobility and plenty of other awesomeness the HERO5 Black is the nifty camera you can take virtually anywhere, including "up there". Pair the HERO5 Black with the soon-to-be-fixed GoPro Karma Drone and let it take to the skies or just strap the HERO5 to your chest and jump out of a plane. Whatever works for you.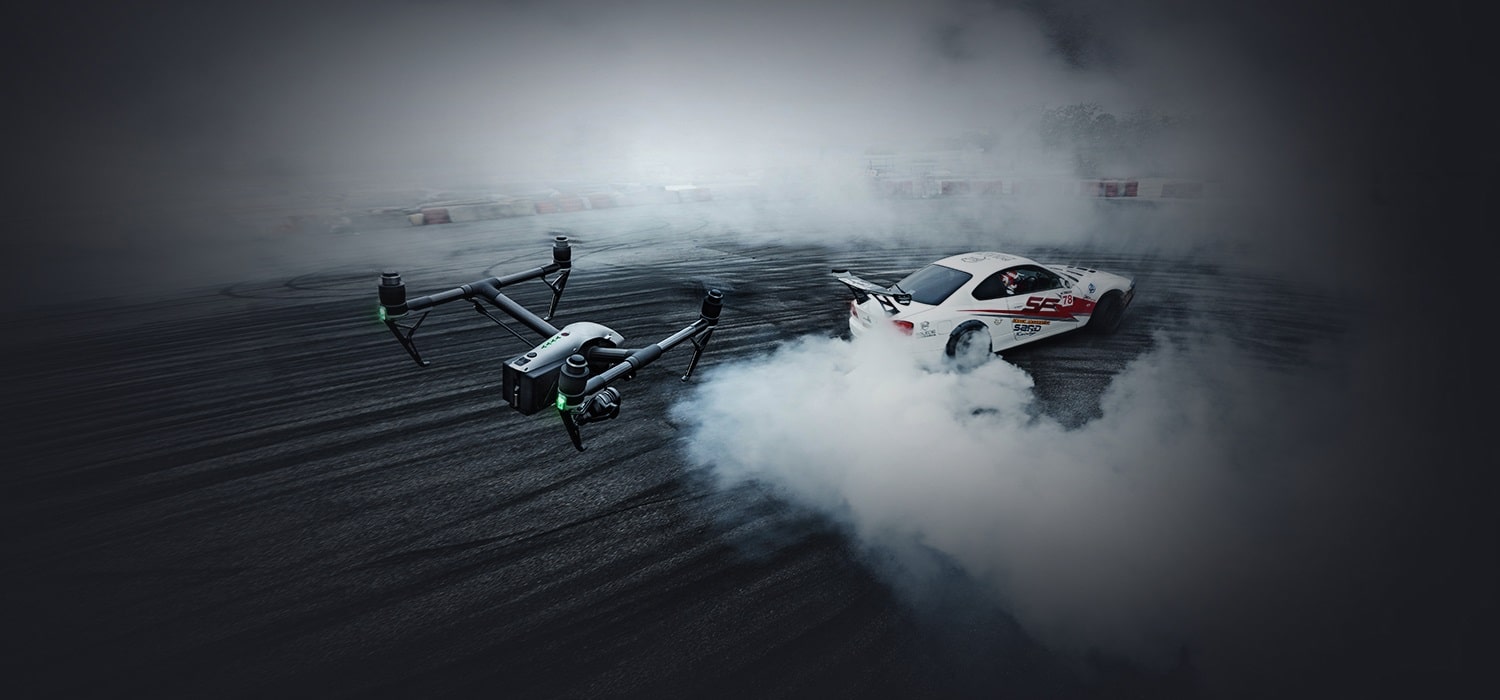 DJI Inspire 2
DJI are undoubtedly the company most dedicated to taking the humble drone beyond the hands of the eager hobbyist, and making them famous for their use in professional settings. This, their Inspire 2, is the older brother of their already famed Inspire 1, the drone that surprised even the most traditional of filmmakers and found its way onto the sets of action films all over the world. It can be flown by a pilot while another operates the camera, track a moving object in 360 degrees or in profile, stays in the air for 27 minutes with its high-capacity battery pack and, if it goes out of range, will find its way back home. It's also covered in plethora of infrared sensors, so it won't bump into obstacles while it's tracking. It can reach speeds of up to 108km/h for high-speed sequences and the 4k camera sits on a rotating gimbal so every angle is captured perfectly.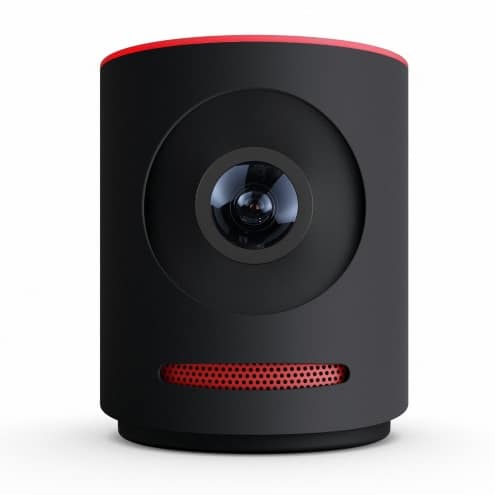 Mevo – Live Event Camera
Between Periscope and Livestream and whatever the hell else is out there, streaming live video is all the rage right now. Here to make your lucky friend master of his live domain is the Mevo Live Event Camera for iOS devices (9 and up). There's no rig or intensive set-up involved–the portable camera comes already equipped with a 150-degree glass lens and built-in microphones and is good to go right out of the box. Have your friend download the adjoining app to his iPhone and then you can both marvel at beautiful streaming HD video as he zooms, pans and cuts like a young Spielberg working on his improvisational skills.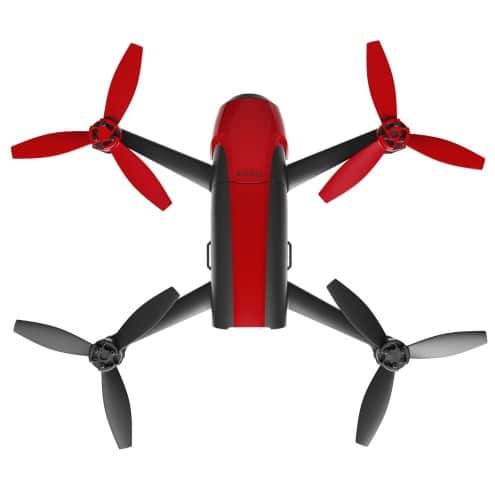 Parrot Bebop 2 Drone
The Parrot Bebop 2 offers steadfast reliability at an unbeatable price point and drone fans love it. It uses 3-axis stabilisation and a 14mp fish-eye lens to deliver consistent and smooth 1080 video and image capture, and a 2700 mAh battery to allow for 25 minutes of uninterrupted flight. Giving it glide at great heights are some high-powered motors, and enabling night time visibility are premium rear flash LED lights. It looks good. It works well. It's cheaper than some of the more well known counterparts and it's got a weird name. What's not to love?!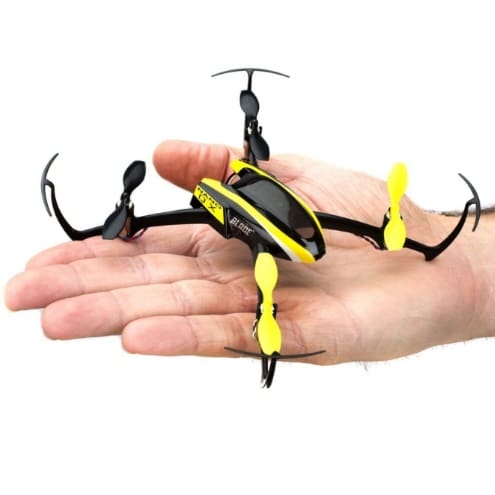 Horizon Hobby Blade Nano Quadcopter
Not all of us have hundreds or thousands of dollars to spend on our hobbyist friends during the holidays. Heck, MOST of us don't have hundreds or thousands of dollars to spend during the holidays. However, that doesn't mean you can't show the drone enthusiast in your life that you care. For a totally serviceable drone with a cool-sounding name, look no further than the Horizon Hobby Blade Nano Quadcopter. It's tough, light, stable, and can fly indoors. Additionally, the Blade Nano is the perfect gift for a young nephew or cousin or just any young kid who loves toys and remote-controlled devices. With your help this holiday season, that young boy can grow into a healthy drone enthusiast one day. Then he can spend his own thousands on drones.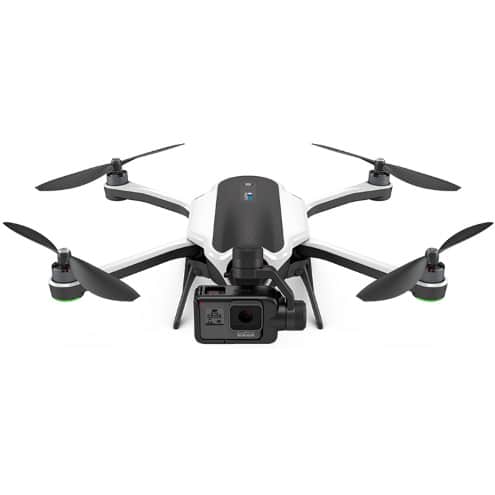 GoPro Karma Drone
GoPro was set to make a grand splash on the world stage of drones with the simply awesome sounding Karma Drone, but then the sky began falling. Well, technically it was the Karma that began falling from the sky, but either way they recalled the drone and went back to the workshop for some tinkering. We're confident that the Karma will be fixed and unleashed in all its glory any day now so keep your eyes peeled for the latest. In the meantime, we'll just have to suffice with the slew of other drones on the market and a ton of "bad karma" jokes at GoPro's expense.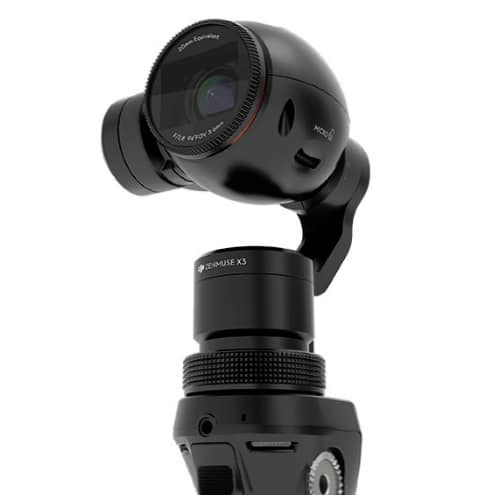 DJI Osmo
DJI spends so much time in the air it was only natural they'd bring some of that innovation down to earth. Here to give users the latest in image stabilisation and unfettered control is the DJI OSMO, a handheld camera equipped with Wi-Fi access, a smartphone compartment, gimbal controls, 4K video and 12MP raw sill photos. Consider buying it for your drone enthusiast friend this holiday season because let's face it the dude probably has all the drones he needs anyway.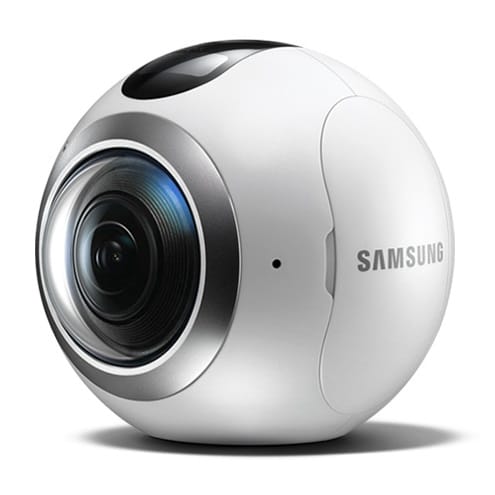 Samsung Gear 360 Camera
With 360, 4K and VR very much the tech-terms-du-jour of 2016, everybody is scrambling to get their heads around how it all works, how to use it and, most importantly, how to upstage their friends. This is Samsung's Gear 360 Camera, probably the most easy-to-use 360 camera out there, especially if you own a Samsung phone. This one pairs perfectly with a Galaxy smartphone via Bluetooth, giving you complete control of the viewfinder and making transfers of data super-simple. It shoots stills in 25.9 MP, video in 3840 X 1920 HD and as well as capturing fantastic, seamless 360 degree vistas, it still has the ability to take a regular happy-snap. The bright F 2.0 lens guarantees a rich colour saturation and sharpness, even in low light, and in case you weren't already convinced, it's also resistant to dust and splash-proof.
More Gift Guides:
2016 Christmas Gift Guide – Tech Head
2016 Christmas Gift Guide – The MAD Horologist
2016 Christmas Gift Guide – The Corporate
View All Our 2016 Christmas Gift Guides