6 Reasons Panasonic HomeHawk is the Ultimate Home Security System
Panasonic has entered the home security arena and knocked one out of the park. With its new HomeHawk Home Monitoring Camera System, you can protect your domicile inside and out, using the best in modern technology. Consisting of 1 front door HD camera, 1 peripheral HD camera, and 1 wireless access point base, the system delivers wireless convenience and impressively wide angles, leaving no blind spot behind. It's also far more affordable than traditional counterparts, which require professional installation and monthly dues.
Having been sent a  HomeHawk by Panasonic to test for ourselves, we can say with confidence that it makes good on the promise of seamless and responsive protection. As easy to set up as it is to use, the system comes to life when you bring in the adjoining app. Even around the office, features like two-way talk became tremendously helpful when we greeted visitors at the door. Eventually, one of our writers took the system home to keep for himself, so that he might ward off package theft once and for all.
Should you be in the market for a security system, here are six reasons to go with the HomeHawk: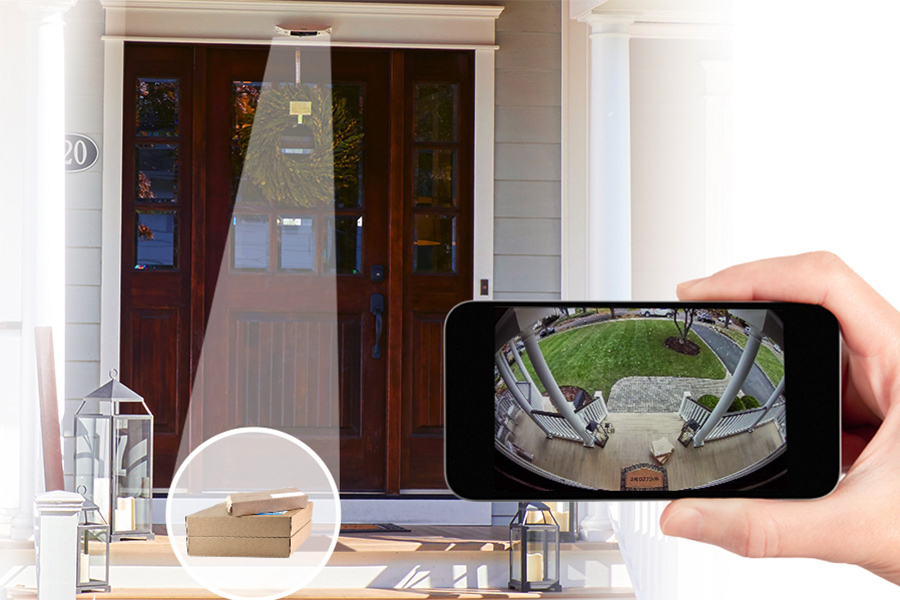 1. Wider Angles
Whereas most security cameras offer 130-degree views, the HomeHawk front door camera cranks that angle up to 172 degrees. Thanks to the extra visual bandwidth, you can scope the entire front door and porch. Put simply, there is no place for a thief or unwanted visitor to hide.
2. HD Colour Video Both Day and Night
Come nighttime, a number of leading security cameras switch to grainy black-and-white, causing a significant drop in the image quality. Not so fast, says the HomeHawk front door camera. Equipped with exclusive colour night vision, it delivers sharp resolution no matter how dark the hour. As a direct result, you can see who's at the front door with an extra tier of clarity at any time.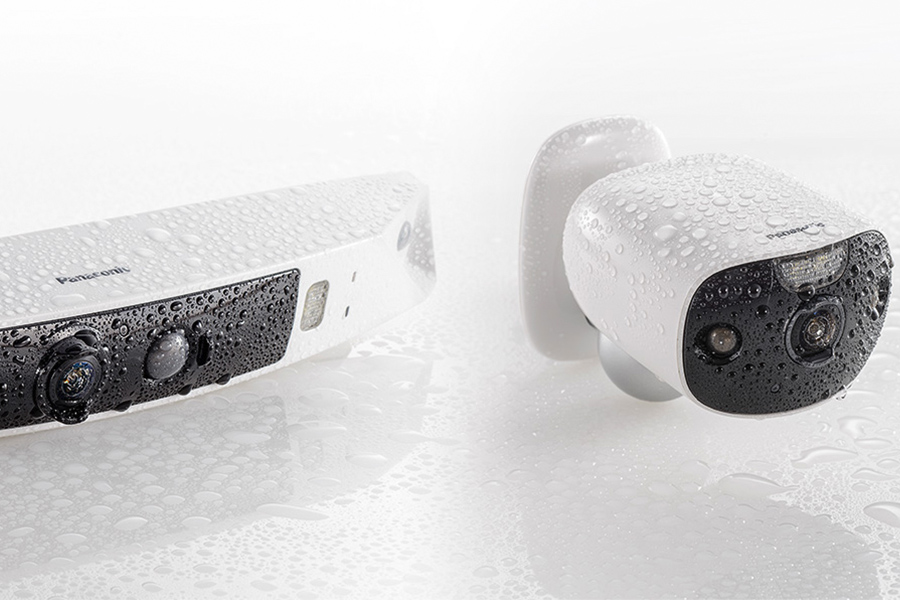 3. Supreme Durability
Weather happens, as the saying might go. That's why the HomeHawk HD cameras are firmly weather-resistant, complete with an IP65 rating and an operating temperature from -4° F to 122° F. Come hot sun or heavy rain, the HomeHawk won't so much as flinch.
4. Undeniable Convenience
If you've ever lived in a home with a traditional security system, you know all about the hassle of setting it up. First, you need to wait (and pay) for a technician, who spends a good hour or two connecting wires while traipsing dirt across your living room floor. Next comes the privilege of paying a monthly fee, which increases substantially any time you throw in an extra service or camera.
With the HomeHawk, you can put those issues to bed. Each camera is completely wireless, effortless to install, and equipped with a long-lasting rechargeable battery. Furthermore, there are no monthly fees, extra contracts, or hidden costs. The only potential cost would be if you wanted to bring more cameras or smart home devices into the mix, which would again amount to a one-time purchase.
5. Extreme Compatibility
Okay, so you've set up the front door camera and put the 1 peripheral camera in a place of your choosing. But why stop there? Ultimately, you can sync 14 additional cameras, bringing it to a grand total of 16. For reference, the HomeHawk is available in 1 and 3 camera kits and are easily expandable. Not only that but the HomeHawk KX-HN7002W model pairs with smart home devices like Google Home or Amazon Alexa.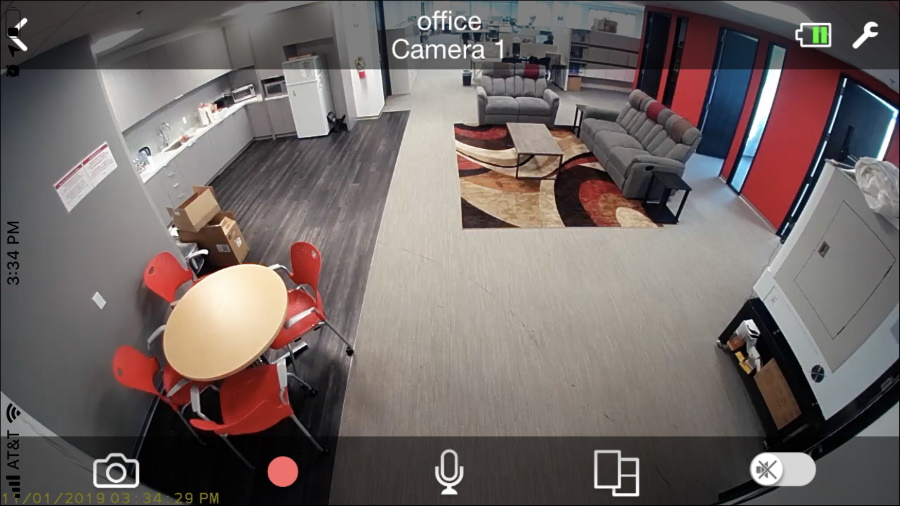 6. The Mobile App
Bringing everything together is the HomeHawk mobile app, which serves as a gateway to the system's numerous functions. Use it to receive instant notifications when someone is at your door, converse via two-way audio, access your cameras while out and about, and control functions using just your voice (with help from select Alexa Show, FireTV, or Google Chromecast with Google Assistant).
Simple, convenient, smart, and reliable, Panasonic's Home Monitoring Camera System leaves nothing to chance and nothing to be desired. It puts the power in your hands and on your mobile devices. This is 21st-century security done right.