Amazon Echo Show 15 Keeps the Family Onboard
For the last four years, people have been enjoying the efficiency offered by Amazon's Echo Show line. But where this system has been a godsend for many people, the small screen has limited its uses. Well, Amazon is graduating from the 5 to 10-inch screen sizes and jumping up to a 15-inch screen for the new Amazon Echo Show 15. Why the bigger screen? The brand is betting that people will use this larger Echo Show not only as a digital photo frame but also as a family bulletin board. Just mount it on a wall in your kitchen, and you'll be able to everyone on the same page with this large touchscreen.
Related: We recently reviewed the Amazon Echo Show 15, here's what we thought.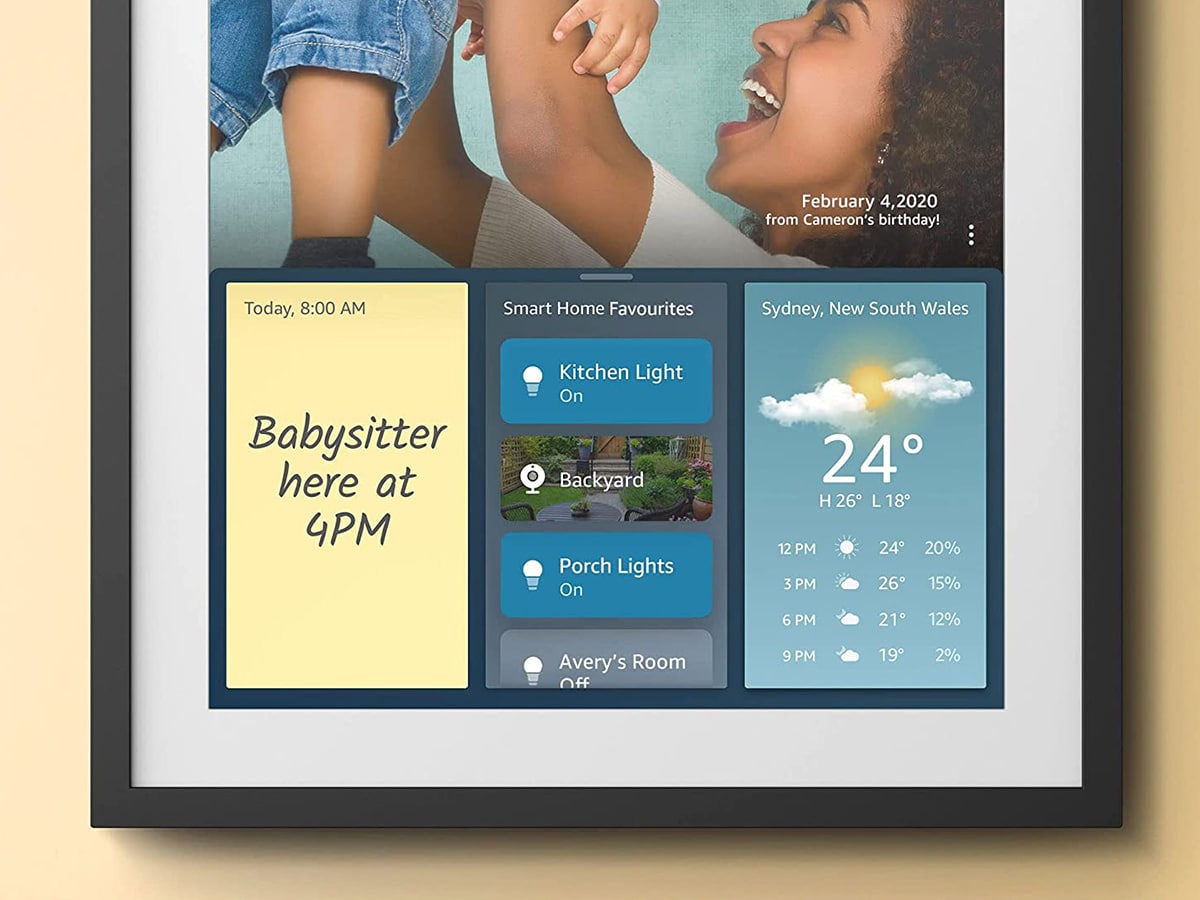 The Amazon Echo Show 15 comes with a 15.6-inch screen bordered by a 0.7-inch white bezel with a black metal enclosure. The effect is that the screen looks like a framed and matted photo or painting (depending on what the screen is displaying). The whole thing is just 1.4 inches thick, so it easily passes for wall art. At the top left is a camera that can be hidden away behind a physical shutter controlled by a toggle on the top edge of the frame. That's also where you'll find the volume controls and the mute button for the microphone. The screen comes with a five-foot electrical cord (which admittedly ruins the illusion of it being wall art) as well as mounting hardware. The screen can be mounted either vertically or horizontally. There's also a desktop stand.
The screen offers 1920 x 1080 resolution, which is great for the photos you want to display. It's also handy for the widgets that you can load onto the Show. Those widgets let you control everything from your home's smart lights to the security cameras and more. The Echo Show also has a face-recognition feature that lets the frame pull up your needed information, such as a to-do list or your calendar. Finally, you can use the Show for video calls and view your streaming services. You can pick up the Echo Show 15 from Amazon for $399 AUD.