Wristcam Adds a Camera to Your Apple Watch
It's hard to deny that the Apple Watch is a pretty versatile watch, but despite all that it can do, it never had a camera. Wristcam is addressing that negligence with an Apple wearable that provides a 2-megapixel self-facing camera and an 8-megapixel "world-facing" camera. Both cameras are capable of capturing both photos and videos.
You'll also like:
Apple Unveils $899 AirPods Max Over-Ear Headphones
3 Reasons to Get Your Hands on the Apple HomePod Mini
Here's Why Beats Studio Buds are Everywhere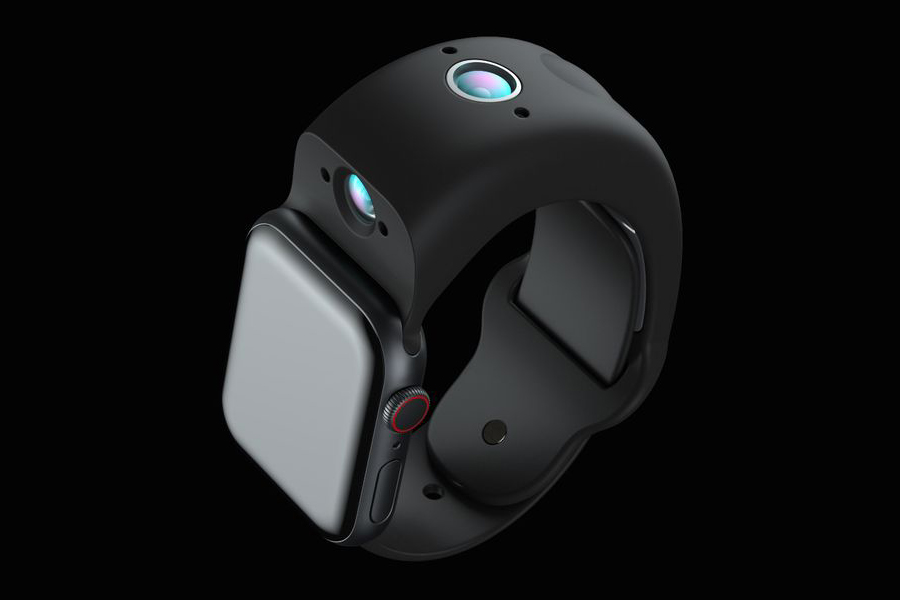 The cameras used for the Apple Watch Wristcam are water-resistant for up to 1 metre and for up to 30 minutes. The band is charged via a "magnetic" USB cable, and only requires three hours to fully charge the device. Once charged, the cameras can capture hundreds of photos and approximately 30 minutes of video. That video is captures at up to 1080p HD resolution and is stored on 8GB of local storage.
The local storage can hold up to 2,000 photos or an hour of video. Audio for the videos is captured through a dedicated microphone. Once you have some photos and video, you can transfer it to the Photos app on your iPhone over Wi-Fi using Bluetooth. Wristcam also claims that you can do livestreaming using the cameras.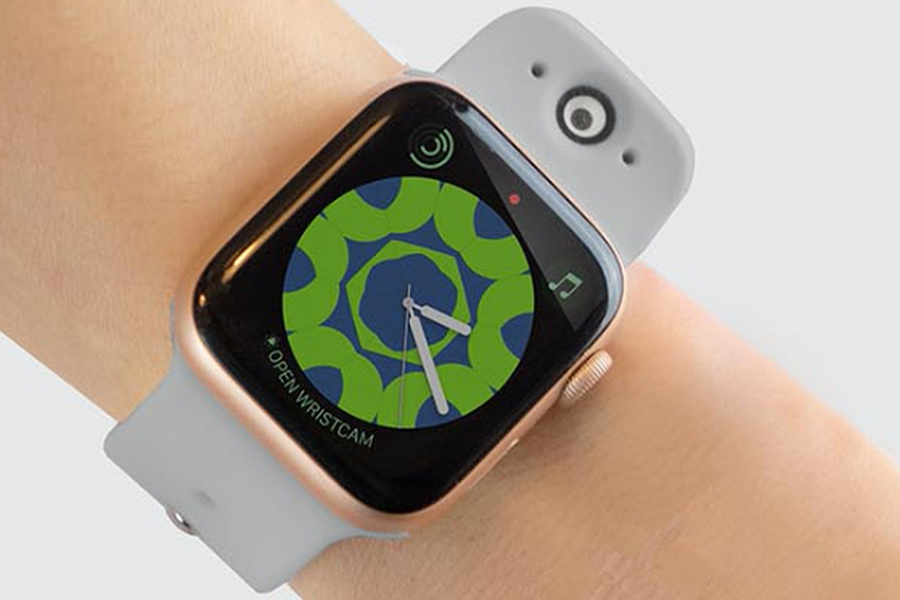 Of course privacy will be one of the issues that people worry about. To set your concerns at ease, the watchband features LED lights alongside each lens that lights up when the cameras are in use. The band supports Apple Watches Series 1 through 6 and works on all four sizes. The band is a little bulky on the wrist, and it weighs 23 grams.
Wristcam also offers a variety of different colours, including noir, blanc, gray, rose, and sage, and you can even buy additional colours for just $49 per band. The camera portion of the band costs $299. If you're looking to add a camera to your Apple watch, you'll probably never see Apple provide it, but you can get Wristcam's band and have it right now.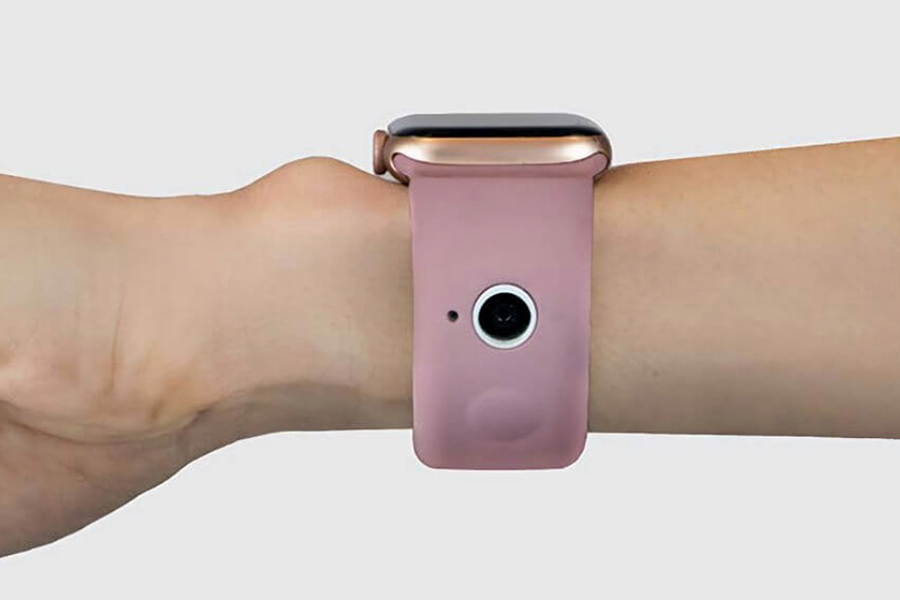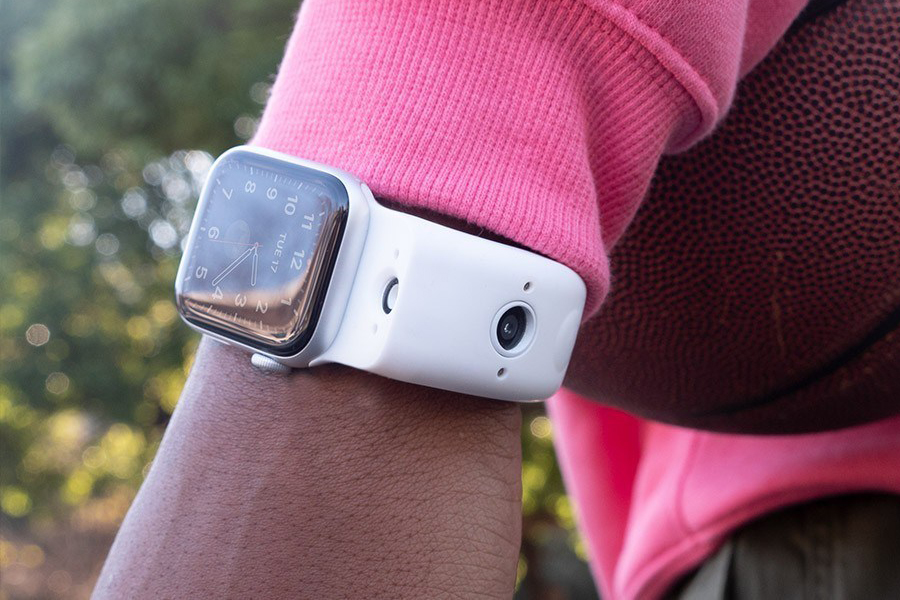 You'll also like:
Apple Unveils $899 AirPods Max Over-Ear Headphones
3 Reasons to Get Your Hands on the Apple HomePod Mini
How to Find New Music You'll Actually Like