Apple iPhone 12 Unveiled: Everything You Need to Know
The long wait is finally over. After months of leaks, speculation and even a few 3D renderings, Apple has given tech fans what they have been asking for, unveiling not one, but four new smartphones. Launched at California-based event overnight, Apple revealed the hotly anticipated iPhone 12, iPhone 12 Pro, iPhone 12 Pro Max with 5G and iPhone 12 Mini, aiming to target all major user categories. With so much hype surrounding the new releases, safe to say this announcement was a big one.
You'll also like:
Everything Apple Unveiled at its Massive September Showcase
Apple iOS 14 Brings Big Changes to Your Favourite Devices
Apple Unveils Fastest and Most Powerful iMac Ever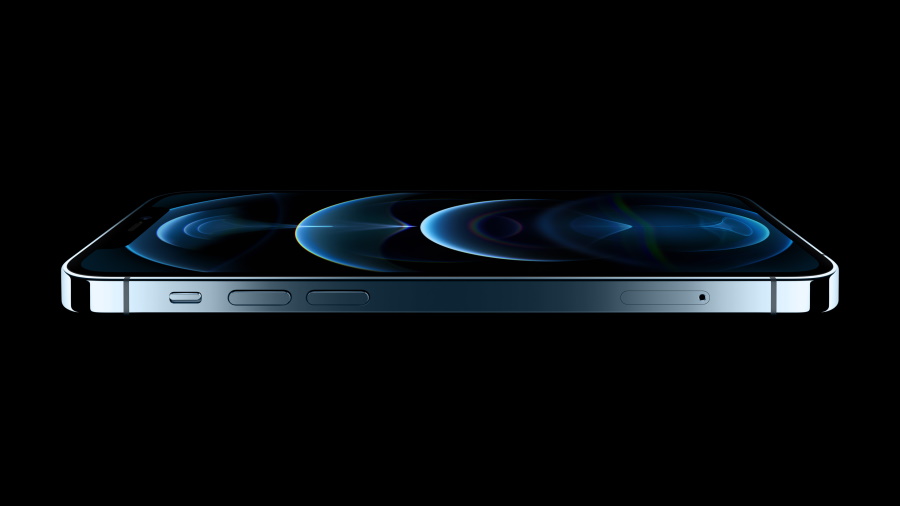 While Android fans have scoffed at initial specs, Apple fans will be happy to note there is some serious merit in the new iPhone 12 technology. The 2020 iPhone range sees Apple wade deeper into the 5G waters, which the company claims will push the boundaries of innovation for users who want to get the most out of the device.
"This is a huge leap for iPhone, bringing the best 5G experience in the market and delivering our most advanced technologies to users who want the absolute most from their iPhone," Greg Joswiak, Apple's senior vice president of Worldwide Marketing said. "Each generation of iPhone has changed what we expect from a smartphone, and now with 5G, iPhone 12 Pro provides a new generation of performance. These experiences and so much more make this the best iPhone lineup ever."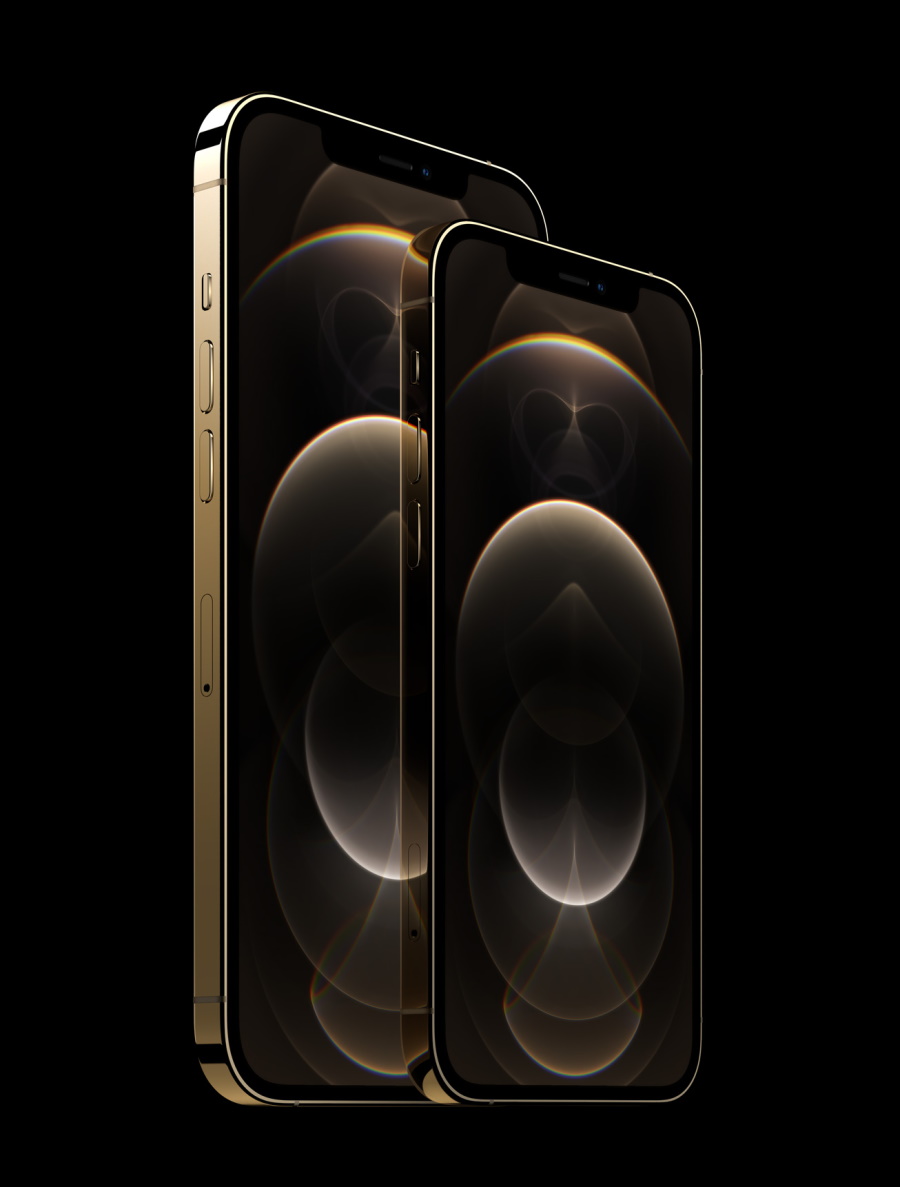 Apple iPhone 12 Pro & Pro Max with 5G
Kicking off with the flagship iPhone 12 Pro and Pro Max with 5G, Apple showcased its latest technological approach, highlighted by the revamped design aesthetic. The iPhone 12 Pro models feature a host of new additions, marking a decidedly more streamlined take on the iconic smartphone.
Design
As expected, the new iPhone 12 design is a major talking point. Fans had speculated the release would put an end to the rounded edges of the last six years and the new flagship phone didn't disappoint. The iPhone 12 Pro models boast a new flat-edge design that features surgical-grade stainless steel band paired with a matte glass back. Fans will be happy to note, this glass feature also comes with a durable Ceramic Shield, which Apple says will improve toughness and increase drop performance by four times.
Both the iPhone 12 Pro and 12 Pro Max with 5G models will score larger, edge-to-edge displays with reduced borders as well. The 6.7-inch iPhone 12 Pro Max offers the largest display ever on an iPhone and the highest resolution featuring nearly 3.5 million pixels, alongside a Super Retina XDR display. Additionally, the wireless charging module has been updated with magnets to allow for easier charging capabilities with snap-on chargers, as well as snap-on accessories, a major boost for other manufacturers.
5G Experience
Throughout the iPhone 12 launch event, Apple was quick to plug its 5G credentials and for good reason. The company lauded the integration as the catalyst for improved download speeds, higher quality video streaming, more responsive gaming, real-time interactivity in apps, FaceTime in high definition, and much more. According to Apple, the iPhone 12 models feature the most 5G bands on any smartphone, along with Smart Data mode, which aims to extend battery life.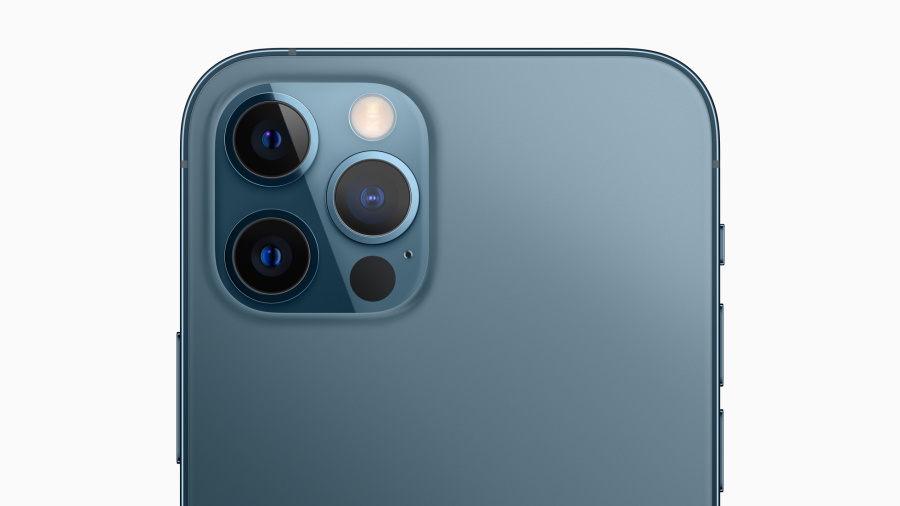 Camera
Where Apple has had an advantage over the years is understanding technology as a ] lifestyle piece rather than an accessory, namely through camera development. For the iPhone 12 Pro models, Apple has added a new image signal processor, along with ProRAW which combines multi-frame image processing and computational photography with professional-grade RAW format.
In terms of what you can expect, the new Pro models will cop a seven-element lens Wide camera with an ƒ/1.6 aperture, which Apple says is the fastest ever on an iPhone. It also scores a 52 mm focal length Telephoto camera, bringing the optical zoom range to four times. It's a worthy addition for iPhone users. The new wide camera has a 47 per cent larger sensor, meaning that low-light photography is now easier than ever; a process made simpler by the improvements to Night Mode.
In terms of video, the iPhone 12 Pro models offer an end-to-end experience for HDR video with Dolby Vision up to 60 fps. According to Apple, Dolby Vision grading is processed live and sustained during editing, whether in the Photos app or iMovie, and coming to Final Cut Pro X later this year.
In more recent times, we've seen Apple bring AR to the forefront of its processes and the new iPhone 12 Pro models follow suit. In an exciting but not overly surprising move, the company has added an all-new LiDAR scanner to the lineup, offering the ability to measure light distance and use pixel depth information of a scene.
Apple iPhone 12 Pro Pricing
Beginning on October 16, residents in Australia, China, Germany, Japan, the UK and the US will be able to pre-order to the new iPhone 12 Pro, with pre-orders for the 12 Pro Max with 5G starting 7 November. Both the iPhone 12 Pro and iPhone 12 Pro Max will be available in 128GB, 256GB, and 512GB models in graphite, silver, gold, and pacific blue starting at AUD$1,699 and AUD$1,849.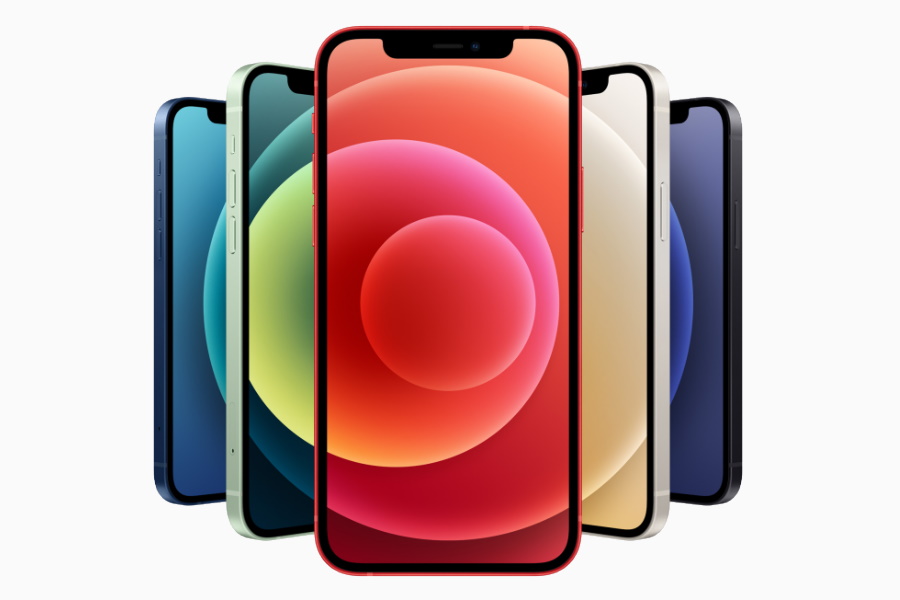 Apple iPhone 12 & iPhone 12 mini
While the iPhone 12 Pro models were the major unveiling on the night, Apple was quick to throw two further additions into the mix as well. As expected, a standard iPhone 12 was unveiled, but more interesting, the long-speculated iPhone 12 mini was also confirmed, making a big statement in a tiny package.
Design
The new 6.1-inch iPhone 12 and 5.4-inch iPhone 12 mini take the design principles of the iPhone 12 Pro series and repackage them in a more compact setting. According to Apple, the iPhone 12 mini is the smallest, thinnest, and lightest 5G smartphone in the world, while still delivering the immersive edge-to-edge display. Both the iPhone 12 mini and iPhone 12 models feature the new flat-edge design with an aerospace-grade aluminium enclosure and combined with the Ceramic Shield front cover and all-screen Super Retina XDR displays.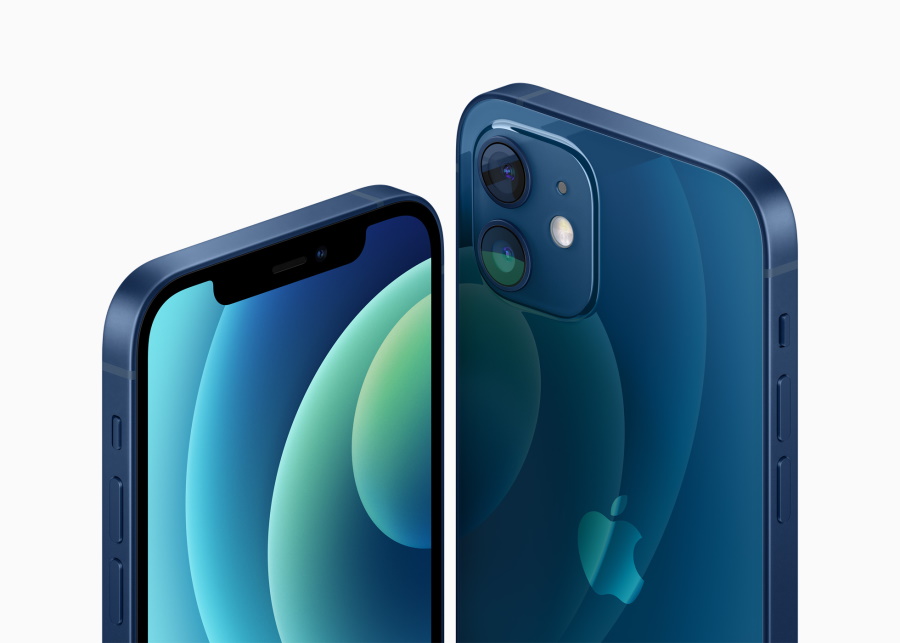 Camera
While not as impressive as the iPhone 12 Pro models, the mini and 12 lineup still have some admirable camera features to go along with the improved technology. Apple has introduced a new dual-camera system that features the Ultra Wide camera and a new Wide camera with an ƒ/1.6 aperture. Additionally, these new phones will feature the same HDR video with Dolby Vision abilities as the flagship models.
Apple iPhone 12 Pricing & Release Date
The new Apple iPhone 12 will be available for pre-order on 16 October, with the first shipments to land 23 October. Similarly, the iPhone 12 mini will be up for pre-order from 7 November, arriving in stores on 13 November. Both the iPhone 12 and iPhone 12 mini will be available in 64GB, 128GB, and 256GB models in blue, green, black, white, and red starting at AUD$1,349 and AUD$1,199.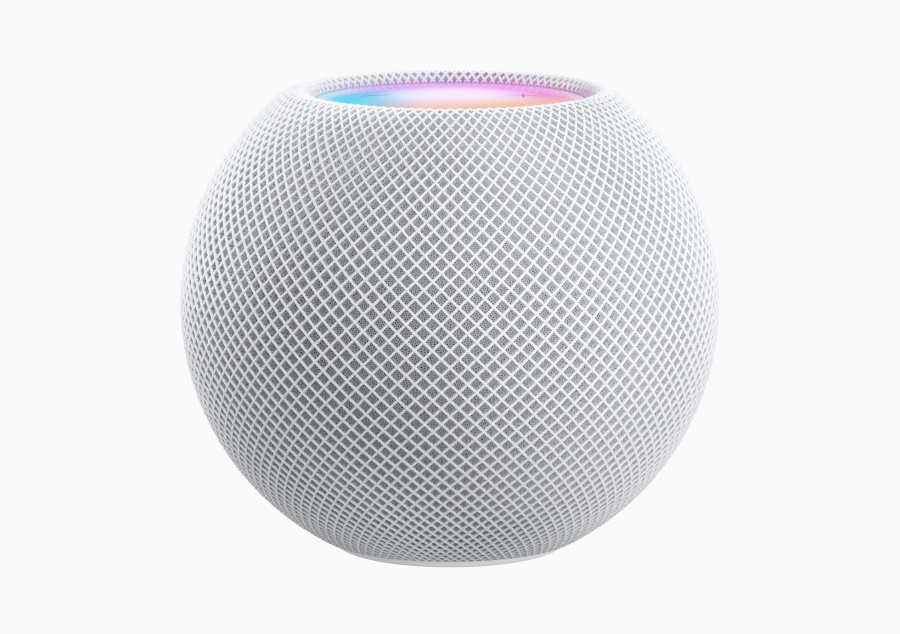 HomePod mini
Apple also went on to showcase one final product, the only unveiling on the night that wasn't a major smartphone release. The new HomePod mini smart speaker was revealed alongside the new models, offering a more compact dock for the new era of Apple.
"HomePod mini has everything customers want in a smart speaker — amazing sound for listening to music, a world-class intelligent assistant that delivers a personal experience to each member of the household, and like every Apple product, it's designed with privacy and security in mind," Bob Borchers, Apple's vice president of Worldwide Product Marketing said. "HomePod mini is the ultimate smart speaker for anyone with an Apple device. It works effortlessly with iPhone to hand off music, answer calls, or deliver personalised listening suggestions, elevates the sound from Apple TV, plays music from a Mac, and so much more. There's a lot of Apple innovation packed into such a small speaker, all at an affordable price."
Features
The new HomePod mini is designed to connect seamlessly with the new lineup of products, making it easier for users to pick up an incoming call, listen to music on the Mac, or upgrade the TV experience. Additionally, the new speaker integrates with Siri for smart home control, along with a copping a new intercom feature. Pre-orders for the Apple HomePod mini kick off on 7 November with availability starting on 16 November. The HomePod mini will be available in white and space grey for AUD$149.
Apple's 2020 Lineup
It may have been an enormous build-up, but Apple is one for a spectacle. The brand's latest showcase finally gave us a look at the next-gen releases in detail, putting an end to speculation and rumour. Whether these products live up to the hype or not remains to be seen, but with so many users champing at the bit for new iPhone upgrade, the second half of 2020 is looking like another major win for the world's biggest company.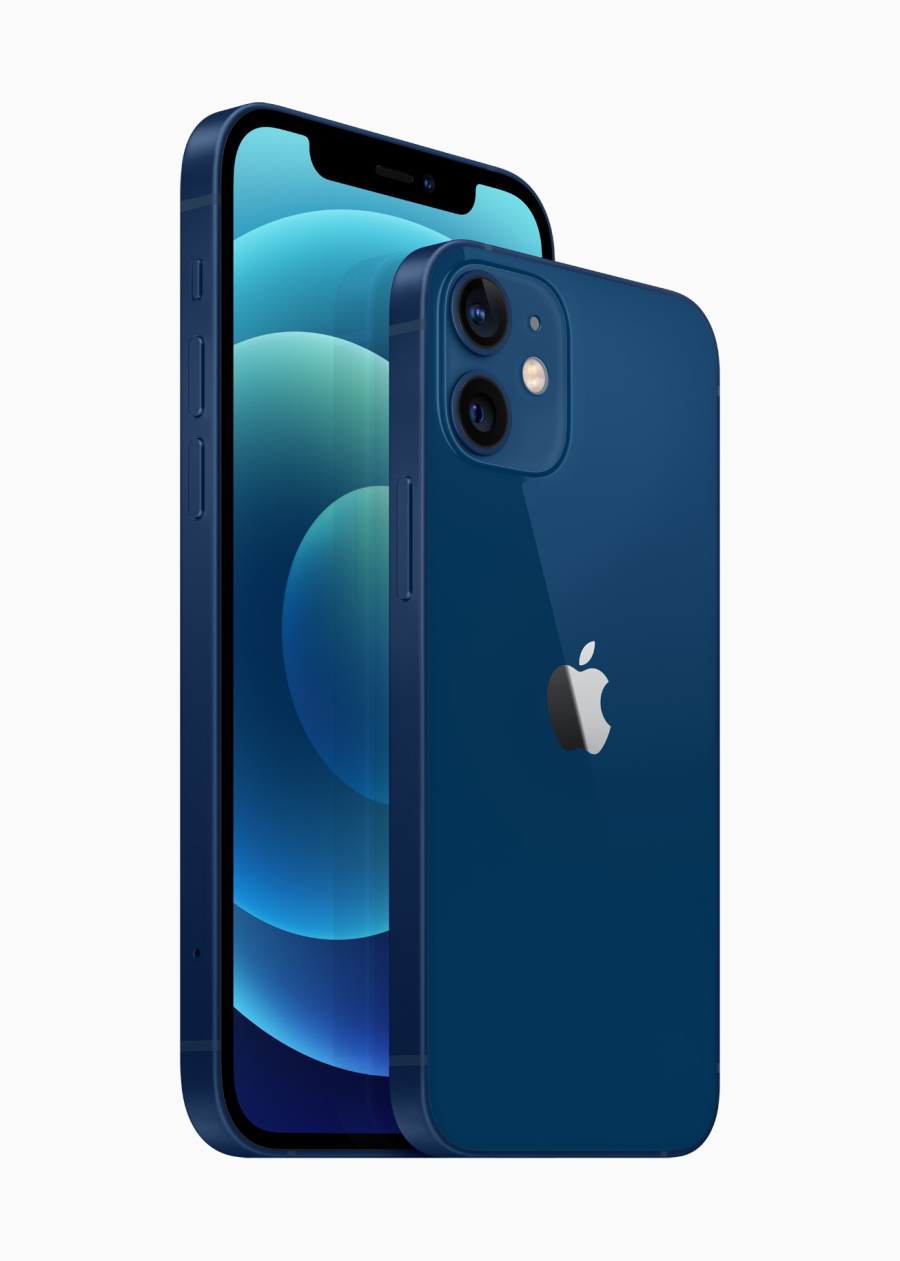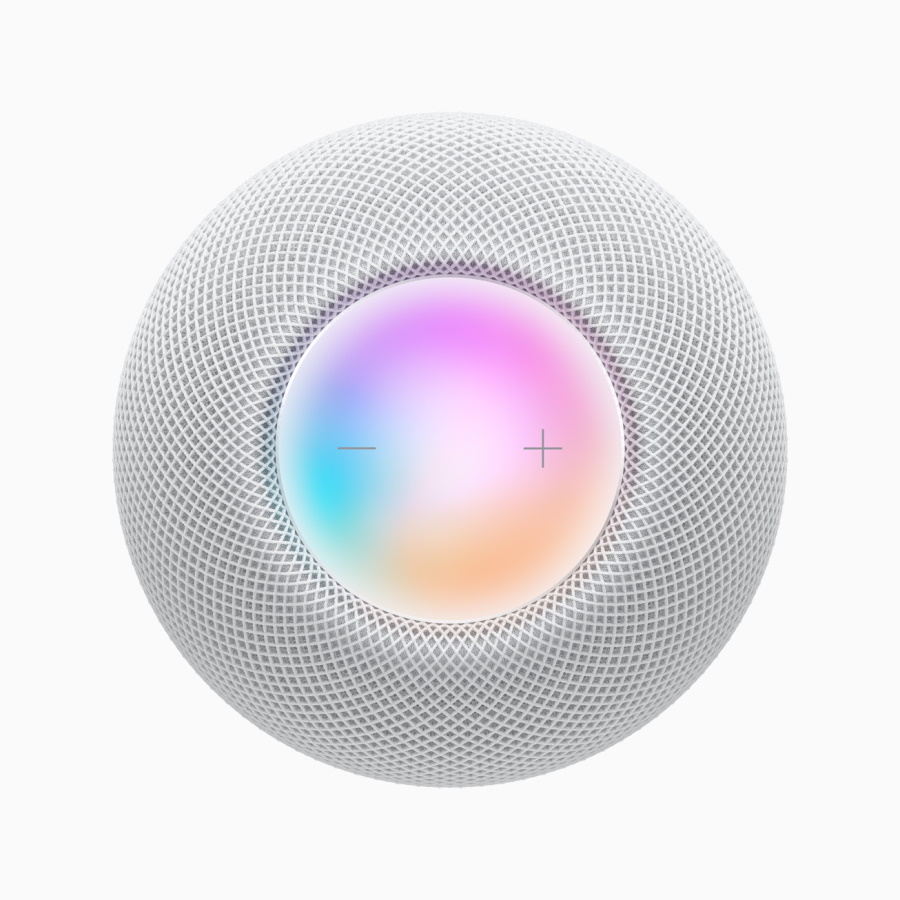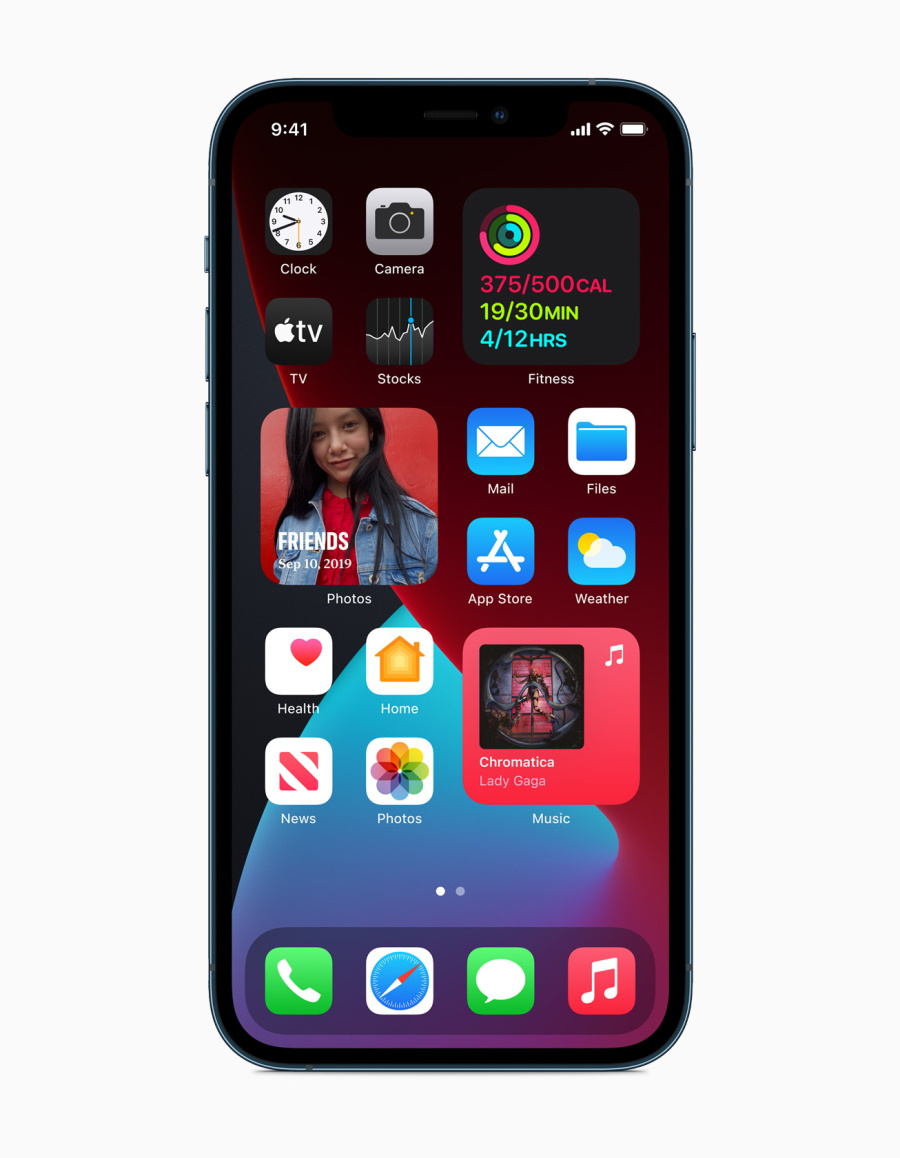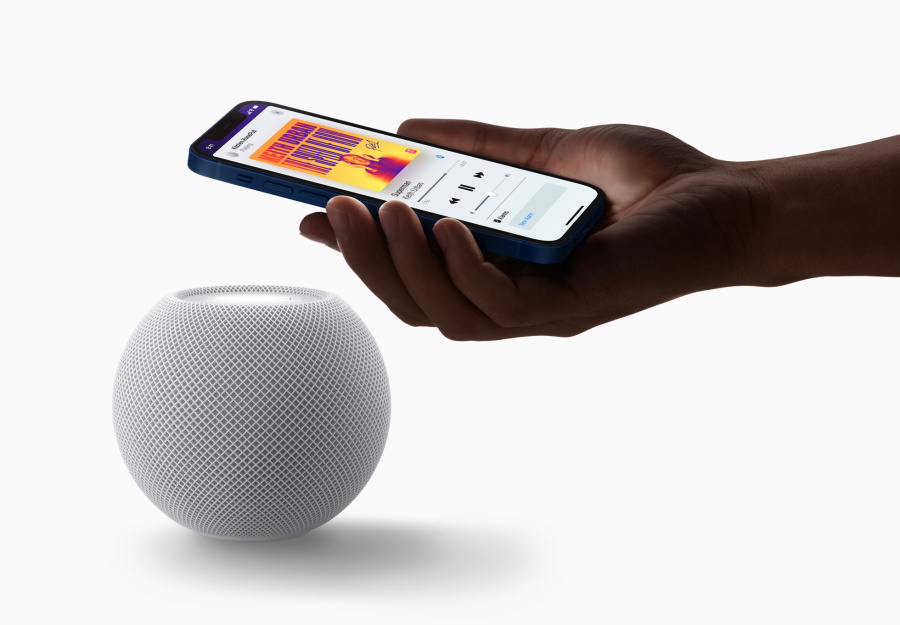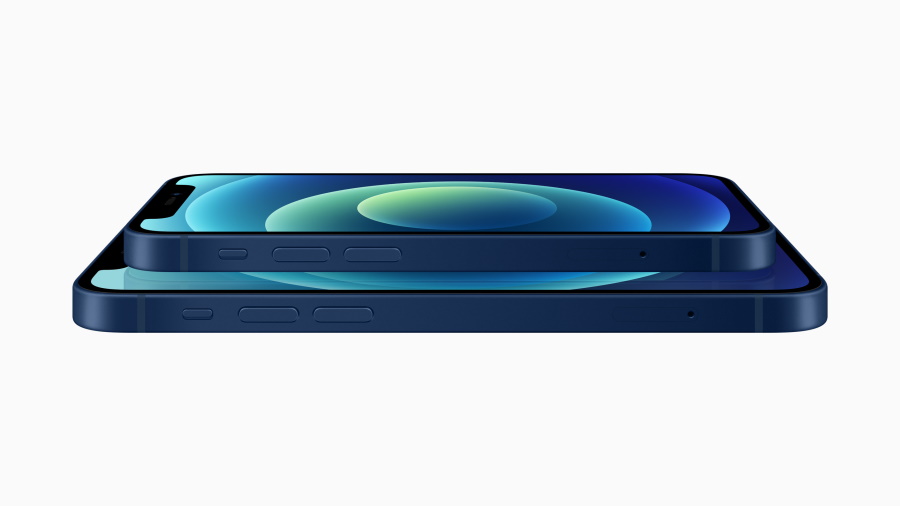 You'll also like:
Everything Apple Unveiled at its Massive September Showcase
Apple iOS 14 Brings Big Changes to Your Favourite Devices
Apple Unveils Fastest and Most Powerful iMac Ever