Apple iPhone SE: Price, Design, Camera and Specs Revealed
Hold on, folks, this is the announcement we've been waiting for. Tech giant Apple has finally released a pint-sized, budget-friendly iPhone, with all the capabilities of its larger predecessors. The all-new iPhone SE may share the same name as the 2016 release, however, this iteration has been revamped and redesigned for a 2020 audience. It features a 4.7-inch display (instead of the original iPhone SE's 4-inch display), which Apple claims is the most popular size for an iPhone, and takes performance cues from the iPhone 11 and iPhone 11 Pro.
"The first iPhone SE was a hit with many customers who loved its unique combination of small size, high-end performance and affordable price; the new second-generation iPhone SE builds on that great idea and improves on it in every way — including our best-ever single-camera system for great photos and videos — while still being very affordable," said Phil Schiller, Apple's senior vice president of Worldwide Marketing
The new iPhone SE comes in three finishes — white, black and red — and starts at AU$749 or USD$399. It will be available for pre-order this Friday (April 17), with selected carriers copping it by April 24. But that is just the beginning.
Here is everything you need to know about the 2020 iPhone SE.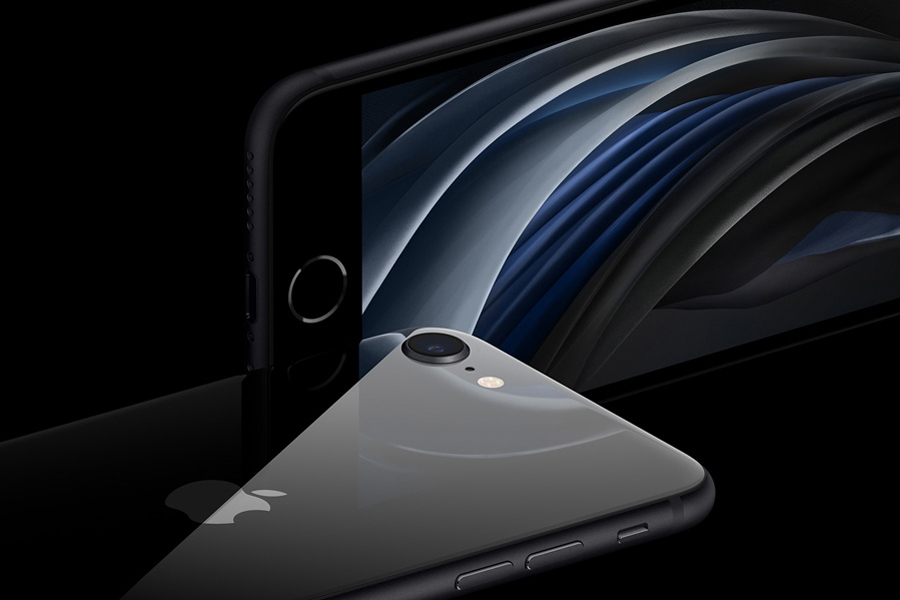 iPhone SE Design
As mentioned above, the 2020 iPhone SE has a 4.7-inch display, but that isn't the only update this compact smartphone has received. The new variation has copped an aerospace-grade aluminium and durable glass design with a sleek, all-black front. Flip it over and you'll find the trademark Apple logo and a colour-matched aluminium band.
In terms of clarity, the 2020 iPhone SE has taken various elements of the iPhone 11 and 11 Pro and incorporated them where possible. The latest smartphone boasts Retina HD display with True Tone, which adjusts the white balance to match the ambient light for a more natural experience. Apple also revealed the phone supports Dolby Vision and HDR10 playback.
iPhone SE Chip
Where Apple says it has made its biggest improvements is in the chip. Like the iPhone 11 and 11 Pro, the new iPhone SE runs on the A13 Bionic chip, which Apple claims is the fastest chip ever in a smartphone. Designed with a focus on machine learning, the A13 Bionic chip features a dedicated 8-core Neural Engine capable of 5 trillion operations per second. While this doesn't mean much for the average user, it's a huge boost for the iPhone photographers and gamers amongst us.
---
Featured Video from Man of Many
---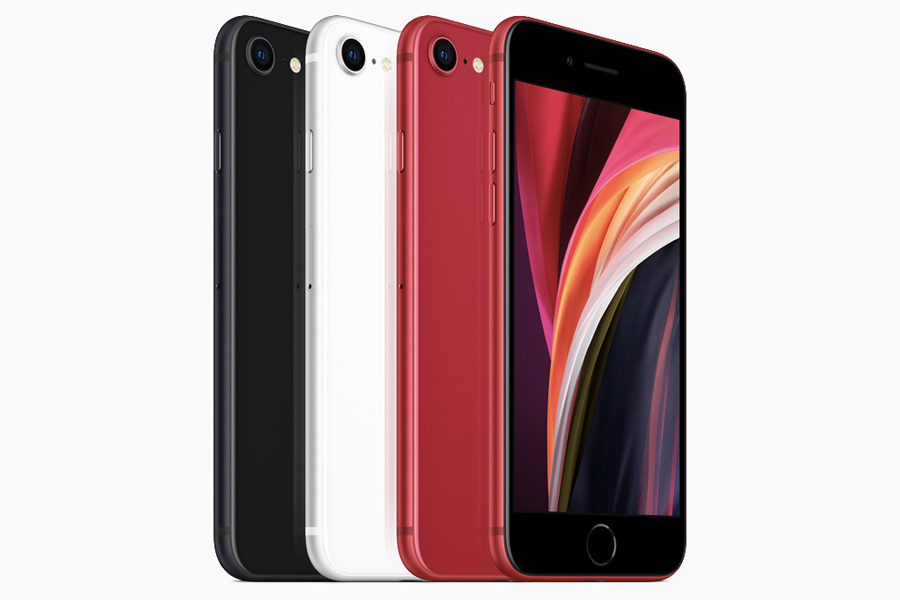 iPhone SE Camera
As we all now know, smartphones are essentially just cameras that make calls and send texts, and as such, Apple hasn't disappointed. The new iPhone SE has added a 12-megapixel f/1.8 aperture wide camera, which when combined with the A13 Bionic chip makes for a fairly powerful addition. It definitely doesn't have the camera credentials that the iPhone 11 Pro boasts, but it does bear reminding that the 2020 iPhone SE comes in at over $1,000 cheaper, so there has to be trade-offs somewhere.
That being said, with Apple's new budget iPhone you can still experience the popular 'portrait mode' feature and depth control. On the video side of things, Apple has introduced stereo audio recording and cinematic video stabilisation for both front and rear cameras, meaning no more shaking YouTube clips. You can capture 4K video in up to 60fps with Apple revealing it has greatly enhanced its native editing capabilities.
"iPhone SE features the industry-leading performance of A13 Bionic that enables great battery life, takes stunning Portrait mode and Smart HDR photos, shoots amazing videos with stereo audio, is great for games and super fast web surfing, and is built with the same industry-leading security features our customers expect. We can't wait to get iPhone SE into customers' hands," Schiller said.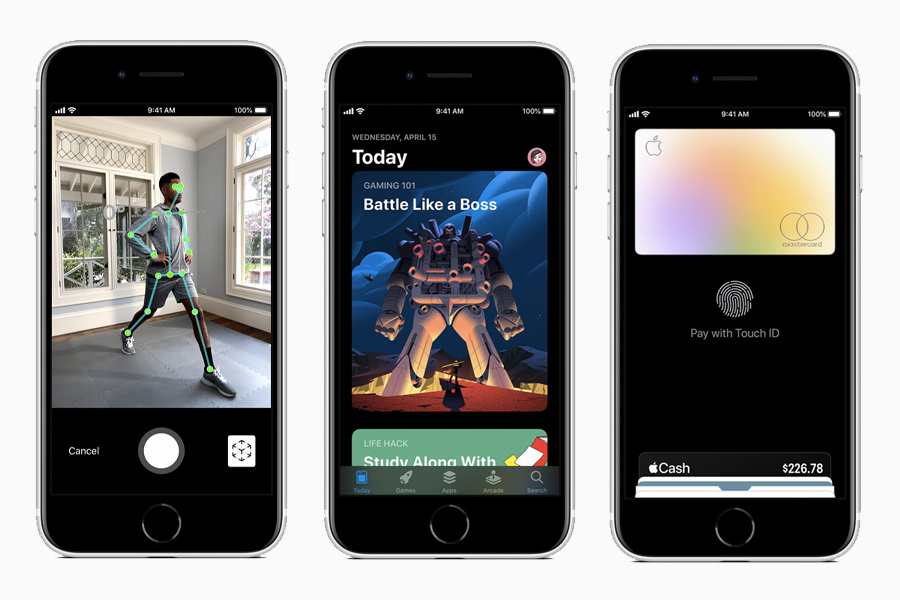 Battery Life + Features
Aside from looking the part and taking great photos, the 2020 iPhone SE has a few other elements worth mentioning. The introduction of the A13 Bionic chip has reportedly improved battery life, providing users with up to 50 per cent charge in just 30 minutes, so no more waiting around for a bit of juice before you head out for the night. The smartphone also uses Lightning accessories and is protected by Touch-ID capabilities.
iPhone SE Price
As we mentioned above, the 2020 iPhone SE is a significant step down in price compared to Apple's other recent releases. The smartphone is available in 64GB, 128GB and 256GB models and starts at AU$749 or US$399. The iPhone is available for pre-order starting on Friday, 17 March with select carriers to receive stock on March 24.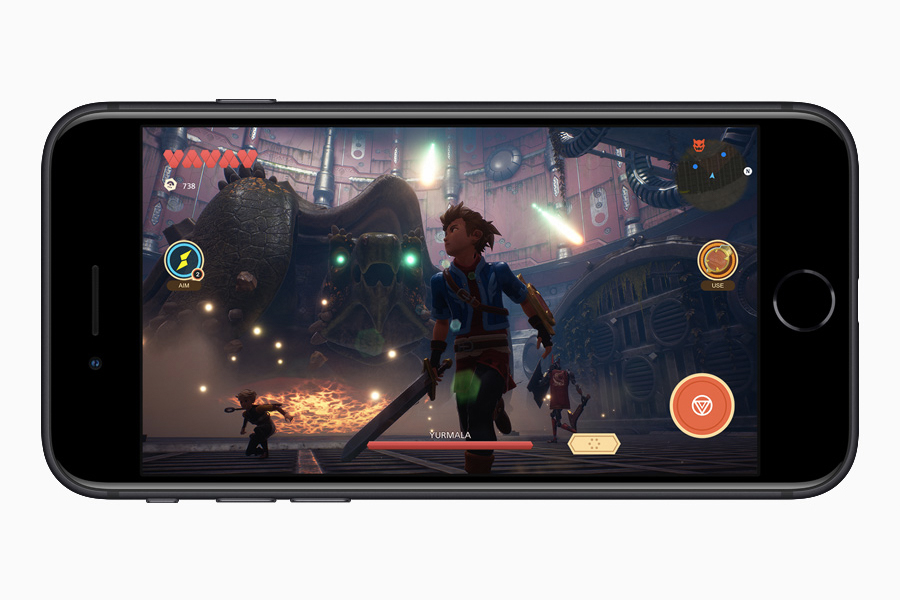 Bottom Line
With the world in a strange state of uncertainty, it seems like an odd time to unveil a new product, however, the new 2020 iPhone SE signals an interesting shift for the tech giant. By moving more into the cost-efficient space, Apple may be able to open up new markets and took hold despite the circumstances. Only time will tell if the new iPhone will break-through, but with price, prestige and a market capitalisation of over $1 trillion on its side, we're predicting Apple will be fine.
How much is the 2020iPhone SE?
The 2020 iPhone SE starts from as little as AUD$749 or USD$399, depending on storage size.
When will the iPhone SE be released?
The iPhone SE is available for pre-order on March 17, with selected carriers receiving shipments on March 24.
What colours does the iPhone SE come in?
The iPhone SE comes in white, black or red.
You'll also like:
Apple HomePod Mini is the Smart Speaker Users Have Been Searching For
Black Apple AirPods & AirPods Pros
The Powerful New Apple Item Confusing the Internet
---
Featured Video from Man of Many