iComboStand is a 4-in-1 Wireless Charger for Apple Devices
iComboStand is a four-in-one wireless charging solution perfect for all things Apple. It's a clutter-free accessory that belongs on every desk or bedside table.
The Qi-enabled stand charges an iPhone, Apple Watch and AirPod wirelessly and all at the same time, while a fourth device can be charged via USB.
iComboStand is made from aluminium, making it tougher, more environmentally friendly and most importantly, more visually appealing. The upright design means you can actually interact with your device and read the display from behind a desk or lying in bed.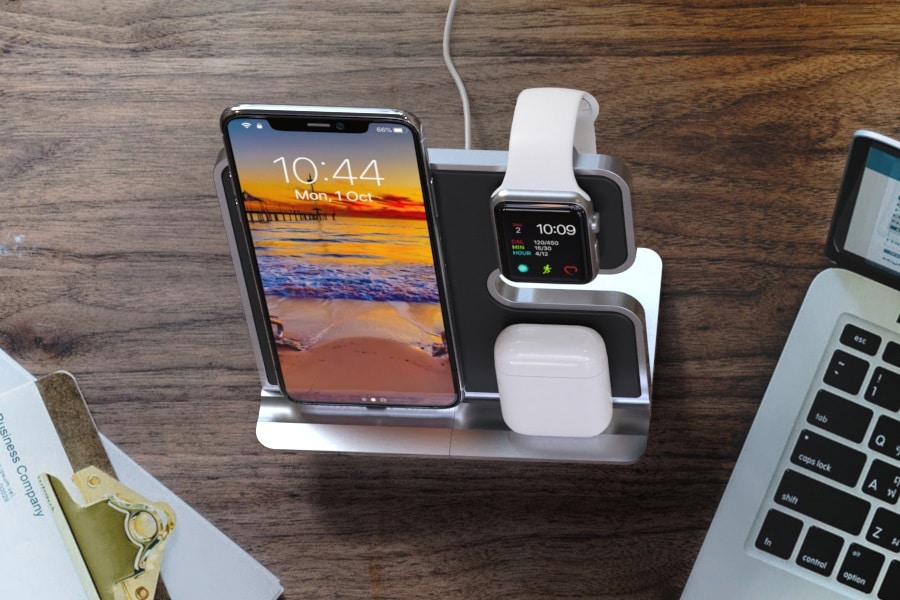 iComboStand comes from Solutions to Inspire (STI) who were frustrated that all of the charging solutions available were built from cheap plastic and only charged in a lying down position. So the Australian brand built an all-in-one charging stand that not only looks modern and elegant but will also last the test of time.
"It's frustrating how the current chargers for Apple devices restrict how you can use devices when charging them," said Daniel Sibly, Founder of STI.
"Our product is unlike any other because it has been made to fit with the specific lifestyle of the user, you can comfortably watch Netflix, YouTube and even FaceTime whilst your device charges. "Also one of the real benefits of the iComboStand is the capability to convert your iPhone into the perfect bedside alarm clock."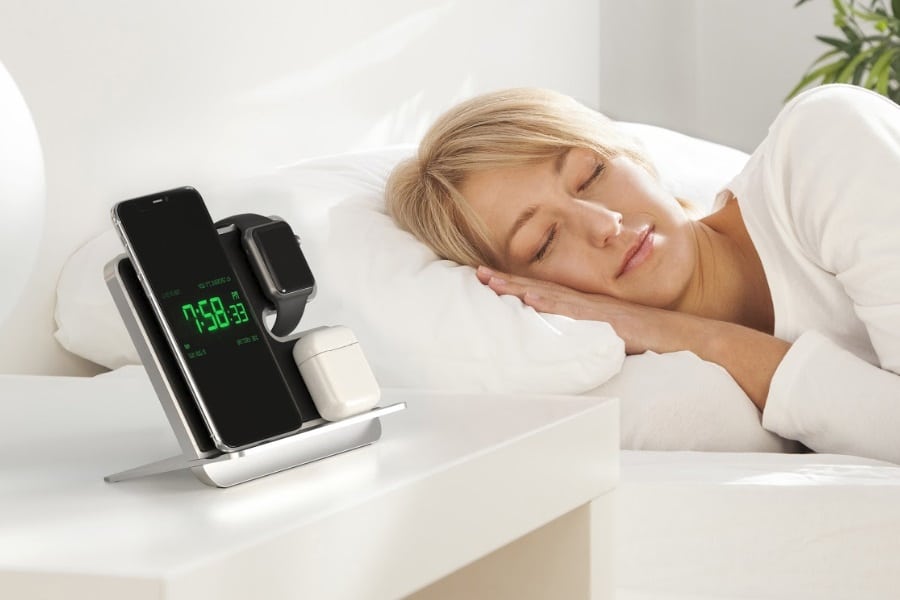 The charging stand also suits travel needs with its small and light adaptability and charging speed. "It uses a fast charge of 10 watts for the iPhone and 5 watts for the Apple watch and Airpods," added Sibly.
STI is funding the iComboStand through Kickstarter. The stand is priced from $110 AUD and if successfully funded, is expected to ship out through June 2019. The hardest part will be choosing between white and black.