Do you occasionally experience sluggish Internet speeds and streaming issues? Do your problems only mount when everyone in the home or apartment is using the Internet at the same time, or running data transfers through multiple hubs? Buffering. Pausing. Freezing. Slow download times. These problems are all too common and they really shouldn't be at this stage in the game. Well, ZenWifi AX will put your Internet woes to rest once and for all. To which you might say: it's about freaking time!
As easy to set up as it is to manage, the new ZenWifi Mesh System from ASUS makes all your wireless dreams come true. Featuring two routers, WiFi 6 technology, and a tri-band design, it delivers fast and stable connectivity for up to 510 sq m. Whether you're chilling in a bedroom or lounging in the yard, you'll enjoy swift and secure wireless speeds as if you are sitting right next to it.. Thanks to the upgraded design, the system will even stay the course when data transfers are in progress while you walk about the coverage area of multiple hubs. This is the Internet service you deserve in 2020.
At the heart of the new system is ZenWiFi AX and its quad-core CPU, which unlocks the full power and potential of WiFi 6. Housed vertically, its specially-designed antenna and circuit board optimise WiFi signal strength and enable better airflow, thereby improving thermal performance. As a direct result, you get the kind of seamless and uninterrupted operation you always hope for but rarely obtain.
We're merely scratching the surface in terms of what the ASUS ZenWifi Mesh System has in store. Here's a boatload of additional reasons to pick up what the acclaimed tech brand is currently throwing down: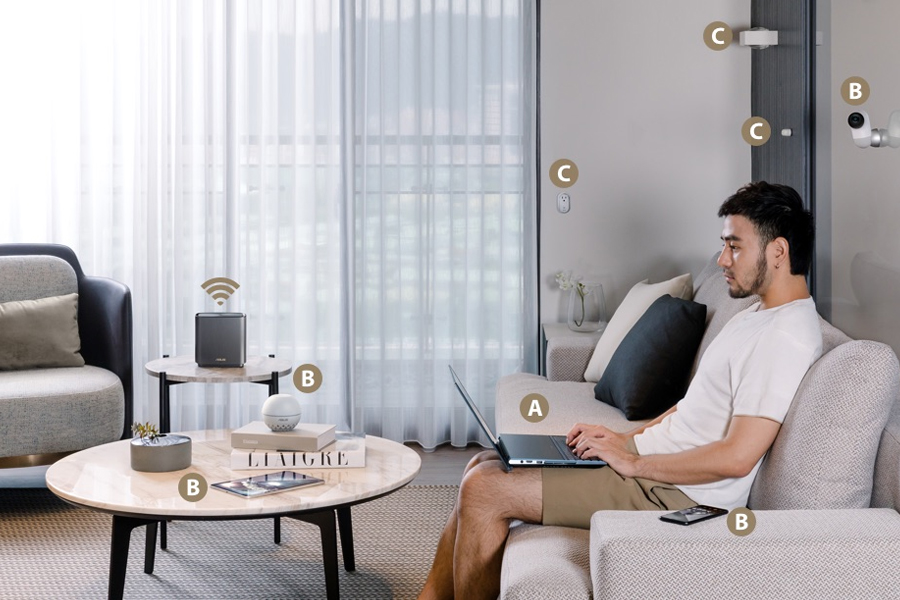 1. No More Dead Zones
There's nothing more frustrating than losing a signal in your own home. With this tri-band mesh WiFi system, you'll never have that problem again as it intelligently moves you between bands and nodes seamlessly for optimal performance. The unique antenna placement brings powerful WiFi to every spare corner of the residence, delivering on the promise of total coverage.
2. WiFi 6 is Bliss
With its total bandwidth of 6600Mbps, next-gen WiFi 6 is up to 2.2 times faster than tri-band AC3000 (WiFi 5) routers. The system comes equipped with BSS (Basic Service Set) Coloring, OFDMA (Orthogonal Frequency Division Multiple Access) and DL/UL MU-MIMO (Download / Upload Multi-User Multiple-Input and Multiple-Output), cultivating smoother, stabler, and faster transmissions, even when multiple devices are running at the same time. Then we have Target Wake Time technology, which reduces overall power consumption and extends battery life for your mobile devices.
Oh, and before you ask: WiFi 6 is fully compatible with all generations of WiFi, meaning you can connect any device to ZenWiFi AX. The wireless system is also compatible with various smart home devices, including Alexa and IFTTT.
3. True 8K Streaming
Thanks to the power of 8K streaming, you'll see games, shows, and movies like you've never seen them before. This is the kind of consistency and quality that only WiFi 6 can provide so make sure you're using a compatible device, or simply connect your devices to the node with a RJ45 cable for instant upgrade to WiFi 6.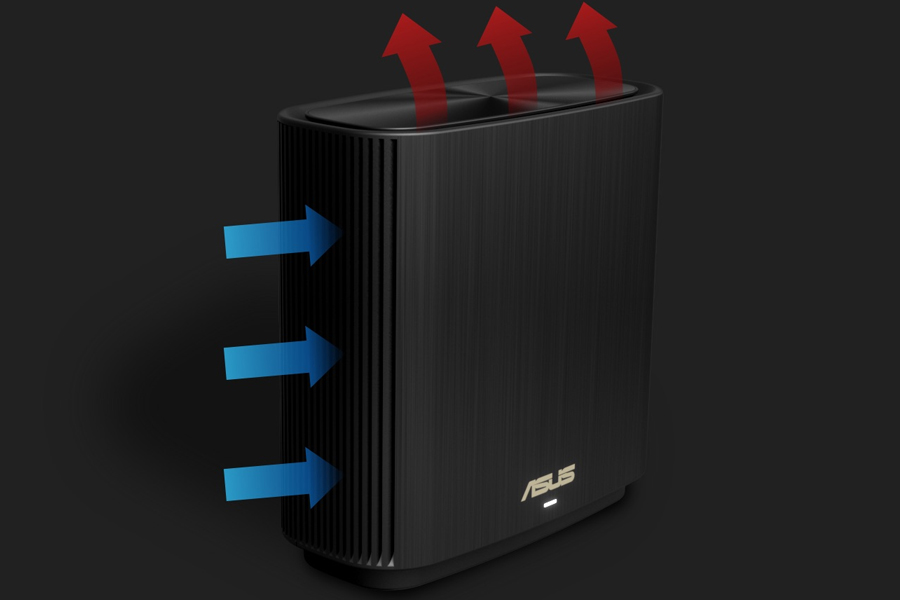 4. AiMesh Network and Support
It's one and done when you set up ZenWiFi AX. Using the power of advanced AiMesh technology, the wireless system automatically syncs with the second unit after the internet is configured. Each unit can function as either the main router or an extender node, or used to serve two separate network if desirable.
Want to make a great thing that much greater? Then bring in some AiMesh-compatible routers and play mix-and-match with ZenWiFi AX. The end result is a truly powerful and versatile WiFi system, which covers the whole home and then some.
5. Adjoining Mobile App Control
Using the ASUS Router App is literally as easy as 1, 2, 3. Step one is to turn on the system. Step two is to create a WiFi network name and admin account. Step three is to wait a few minutes and then use the Internet. Now that we think about it, there are really just two steps. Once it's up and running, you can use the app to control your system.
6. Up-to-Date Protection
With the purchase of ZenWiFi AX, you get free Trend Micro network security for life. That means your data stays safe and private when you're using any connected device. Speaking of protection, AiProtection Pro with Advanced Parental Controls is free of charge and accessible via the mobile app.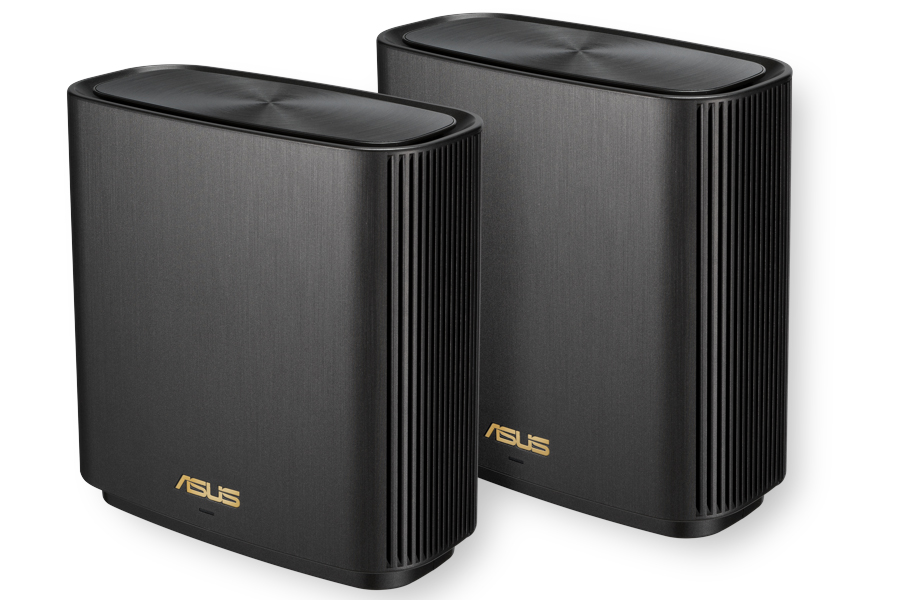 7. Tri-Band Design with Configurable Back-Haul Technology
Traditional dual-band mesh WiFi systems give up half of the total bandwidth to the backhaul connection, but that's not the case with ZenWiFi AX. It features a tri-band design and full 4×4 WiFi band for the backhaul, thereby maximising performance and stability alike. Even when you're transferring data through multiple hubs, the performance won't lag.
If you're feeling crafty, you can also configure the backhaul connection and SSID user name setting. For example, you can set the second 5GHz band as a dedicated or non-dedicated backhaul connection, boosting backhaul speed or freeing up the fastest 5GHz band for connected devices. Should you have Ethernet ports, you can also set the system to use Ethernet backhaul.
8. Sleek Design
ASUS purposefully crafted its new ZenWifi Mesh System to blend with any modern decor. Sleek, compact, and wireless, it will boost your service and your interior in one fell swoop. This is how it's done, folks. Get on board and say goodbye to all your Internet woes.