2018 Christmas Gift Guide – The Music Lover
If you have a brain and a pulse, then odds are you relish music, and so do all your mates. Thankfully, there have never been so many ways to enjoy this timeless medium as there are now. We're talking portable speakers, wireless earbuds, quality turntables, and so much more. Whether you're shopping for yourself or a close companion this holiday season, you can do no wrong in scooping up the latest and greatest in audio gear and gadgetry, which we've conveniently put in one place. We thus present our 2018 Christmas Gift Guide for all the music lovers out there. Buy now and thank us later.
You'll also like:
2018 Christmas Gift Guide – The Booze Hound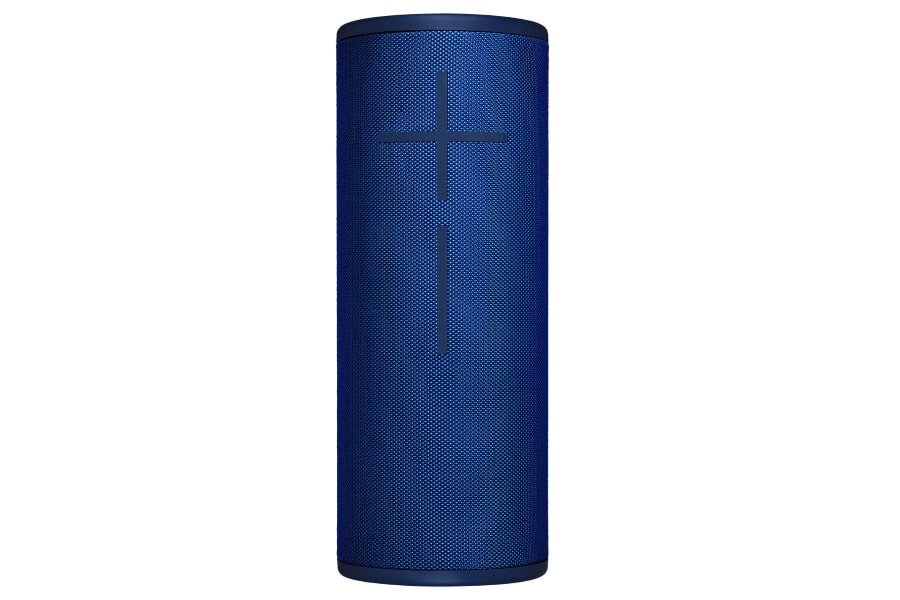 UE Megaboom 3
The days of cassette tapes and giant boomboxes are long gone (hipster-driven revivals notwithstanding), and the compact UE Megaboom 3 is here to take their place. It's popular. It's portable. It's waterproof. It's wireless. It's loud. It's everything your party needs, and more.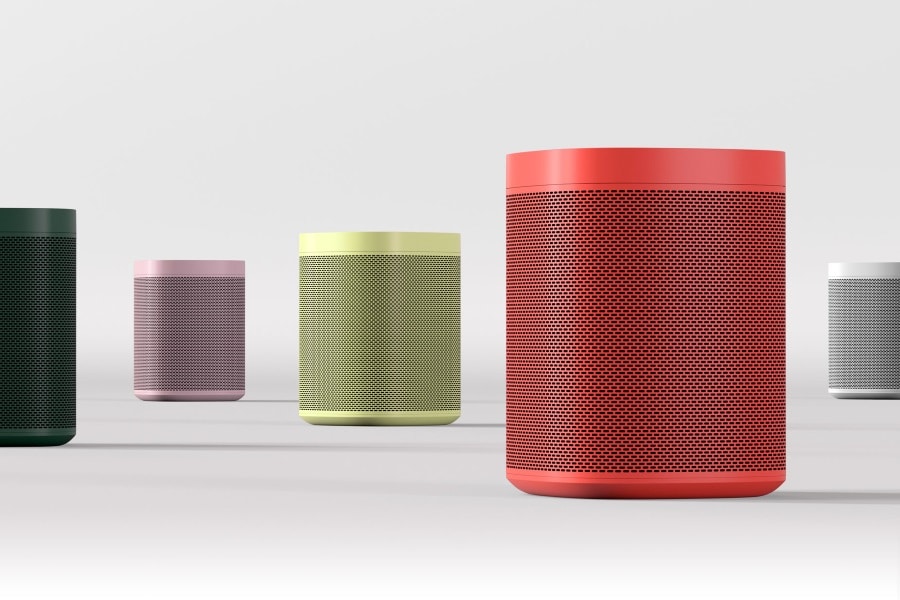 Hay Sonos One Limited Edition
Don't just settle for the standard smart speaker, gentlemen. Instead, grab yourself or your favourite music lover the Sonos One Limited Edition from Danish brand Hay. Versatile and powerful, this remarkable device comes with Amazon Alexa built-in, thereby providing a slew of services at the drop of a voice command. Also featured are premium acoustics, an LED microphone indicator, and compatibility with every streaming platform you can think of. Bring a second speaker into the mix, synchronize the two, and you now have true stereo sound at your disposal.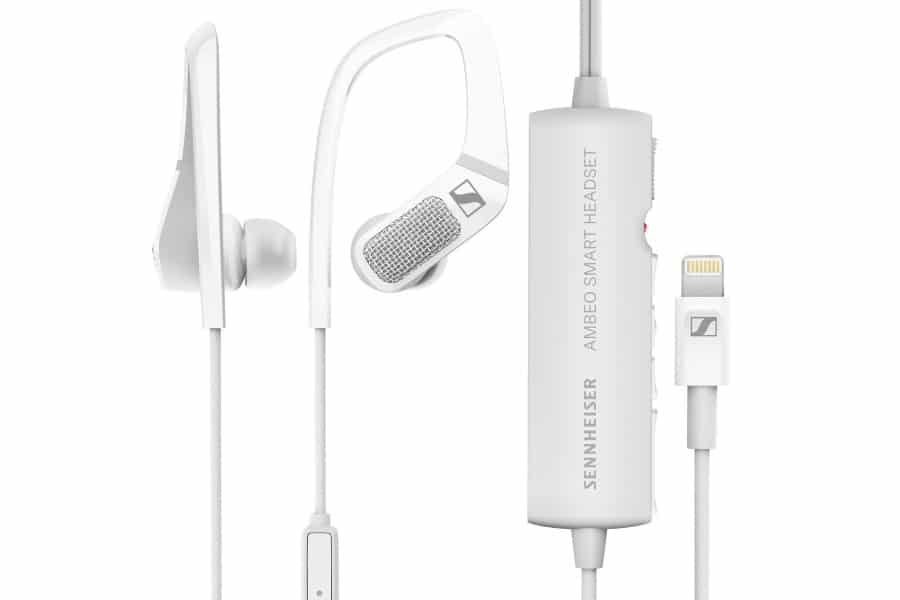 Sennheiser AMBEO Smart Headset
Sennheiser makes some of the best audio gear in the world, and the AMBEO Smart Headset is no exception. As one of the first multi-functional in-ear-canal headphone and recording devices, it comes packed with a host of innovative features, including transparent hearing mode, active noise cancellation, 3D sound recording, and supremely clear voice calls. Oh, and it also plays music. Go figure.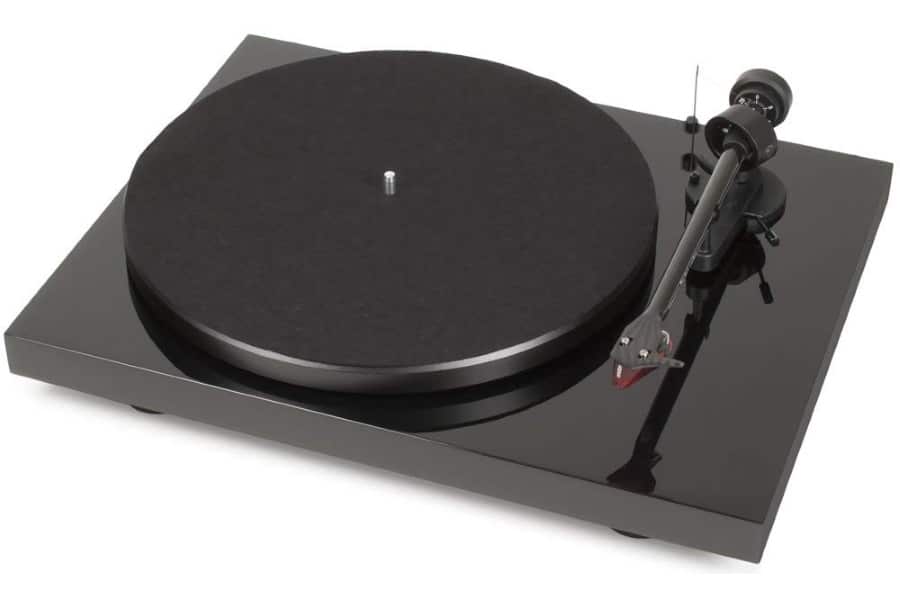 Pro-Ject – Debut Carbon Turntable
Far more than a passing fad, collecting vinyl is among the most rewarding hobbies a modern music enthusiast can pursue. Of course, no habit is complete without a quality record player. For that, consider the Plug-and-Play Debut Carbon Turntable from Pro-Ject, which flaunts a carbon-fiber tonearm, low-noise motor, and pre-installed 2M Red Cartridge. Available in sleek piano black, the turntable delivers superior sonic detail and warm, analog sound.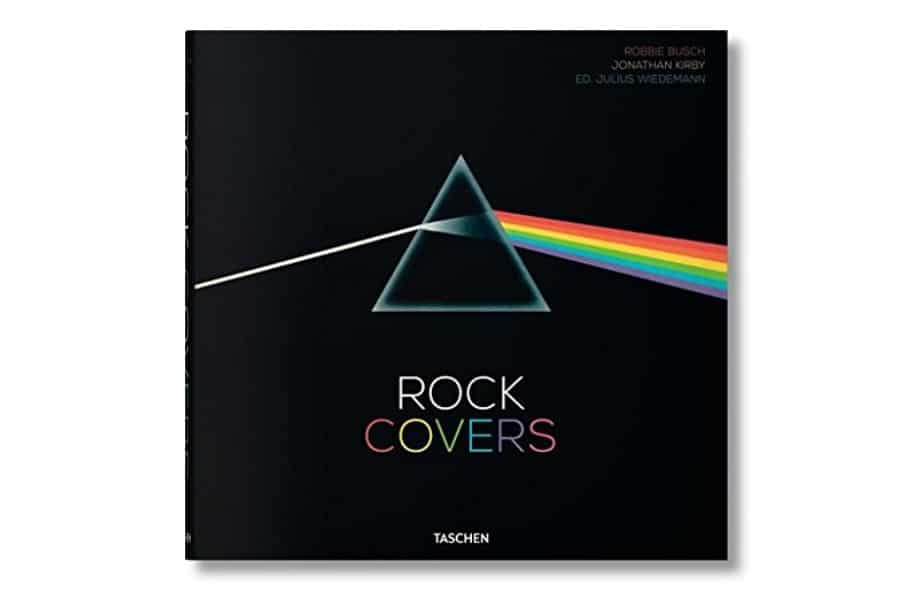 Rock Covers
Classic album covers are more or less synonymous with classic albums, and this acclaimed book puts a number of those iconic covers in one place. Written and compiled by music journalist Jon Kirby, the book goes beyond the artwork to provide backstories and details, among other things. At its core, however, this is a visual celebration, and one that every genuine music lover will adore.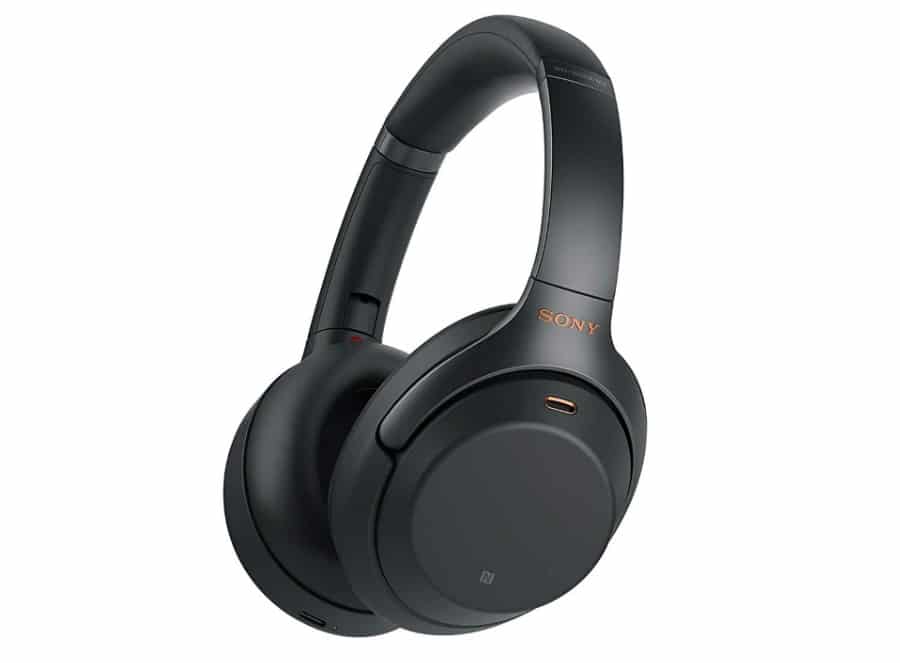 Sony WH-1000XM3 Noise-Canceling Headphones
Bolstered by 40mm liquid crystal polymer drivers and a long-lasting battery, these industry-leading headphones from Sony deliver up to 30 hours of high fidelity on a single charge. That's joined by touch sensor controls, an ergonomic design, smart listening technology, and adept noise cancellation. Of course, the best part is that there are no cords or wires whatsoever. You hear that? It's the sound of freedom, baby.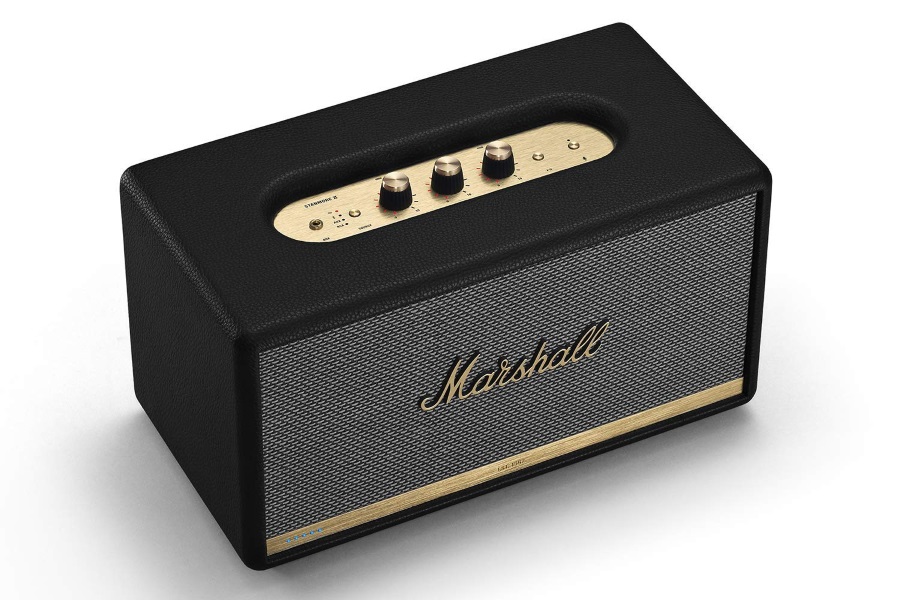 Marshall Stanmore II Wireless Wi-Fi Multi-Room Smart Speaker
There's not a music lover on the planet who wouldn't love the Marshall Stanmore II, a brilliant multi-room smart speaker from one of the world's foremost audio brands. Touting an iconic amplifier design, the speaker comes with Alexa built in, thereby enabling voice control over both the unit and your multi-room system. To take things to the next level, use the adjoining app, where you can customise one-touch presets, or connect with other Alexa-enabled devices. Distinguished is hardly the word.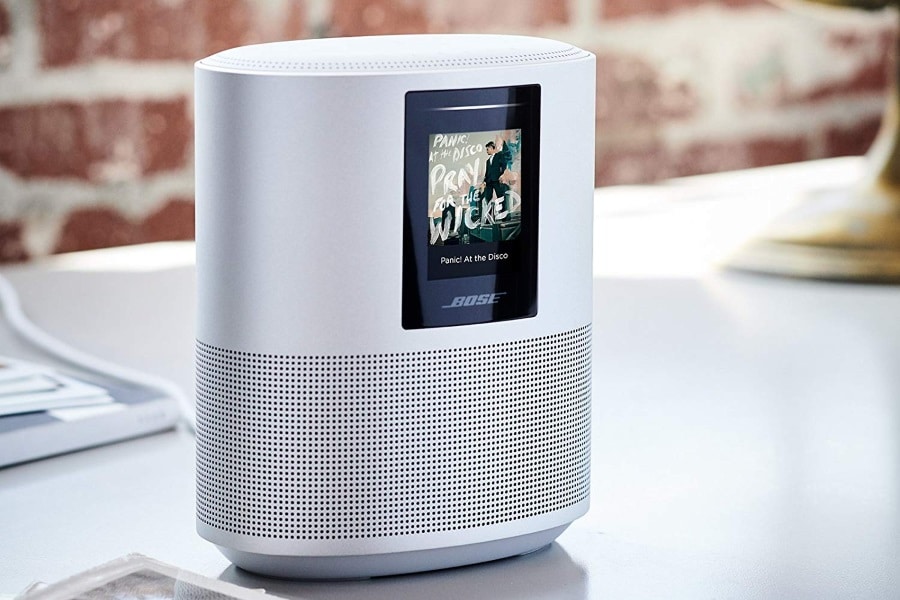 Bose Home Speaker 500 Smart Speaker With Amazon Alexa
The smart speaker train keeps a rolling. Next stop: the Bose Home Speaker 500. It delivers epic stereo sound and integrates with major streaming services like Spotify, granting you access to millions of songs. Meanwhile, thanks to a custom-designed microphone set-up, Alexa can accurately detect your voice from across the room. You're also welcome to use your fingers or the Bose Music app when controlling this premium and intelligent device.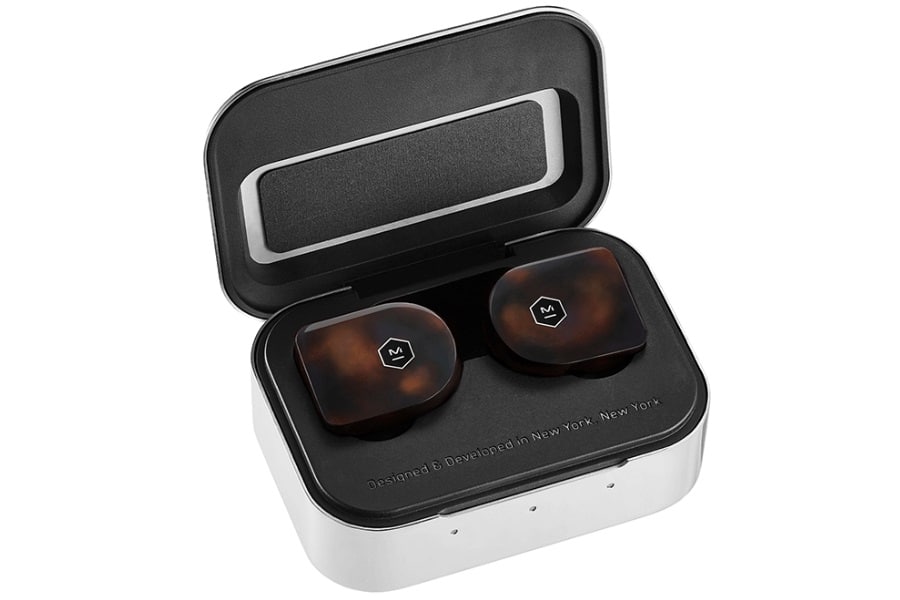 Master & Dynamic MW07 Completely Wireless Earbuds
One look at the MW07 Completely Wireless Earbuds from Master & Dynamic is all it takes to know that they're the ones for you or the music lover in your life. That is to say, these lightweight buds deliver a beautiful hand-crafted aesthetic, the kind of which will draw all sorts of envious stares. Just as impressive is the crisp wireless sound, delivered by way of custom 10mm Beryllium drivers, antenna technology, and optical sensors. Sealing the deal are detachable silicone "Fit Wings", which come available in two different sizes and guarantee the perfect fit. Suffice to say, Master & Dynamic left no detail behind when crafting these wireless beauties.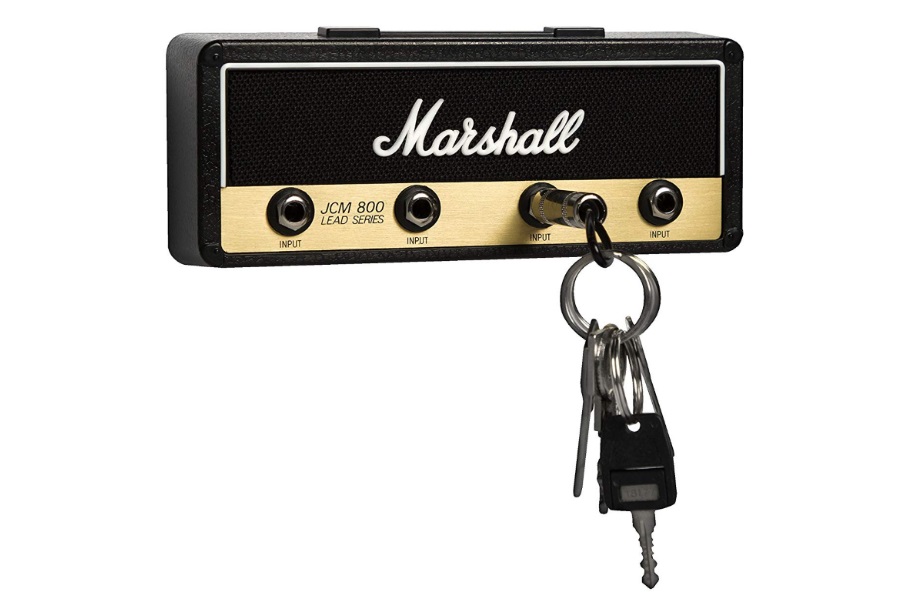 Marshall JCM800 Standard Jack Rack
Proving there's no arena that can't use a touch of the sonic influence, we present the Marshall JCM800 Standard Jack Rack. Shaped like a guitar amp, the wall-mounted key holder comes with four guitar plug keychains and an installation kit. The music lover in your life will most definitely appreciate the gesture.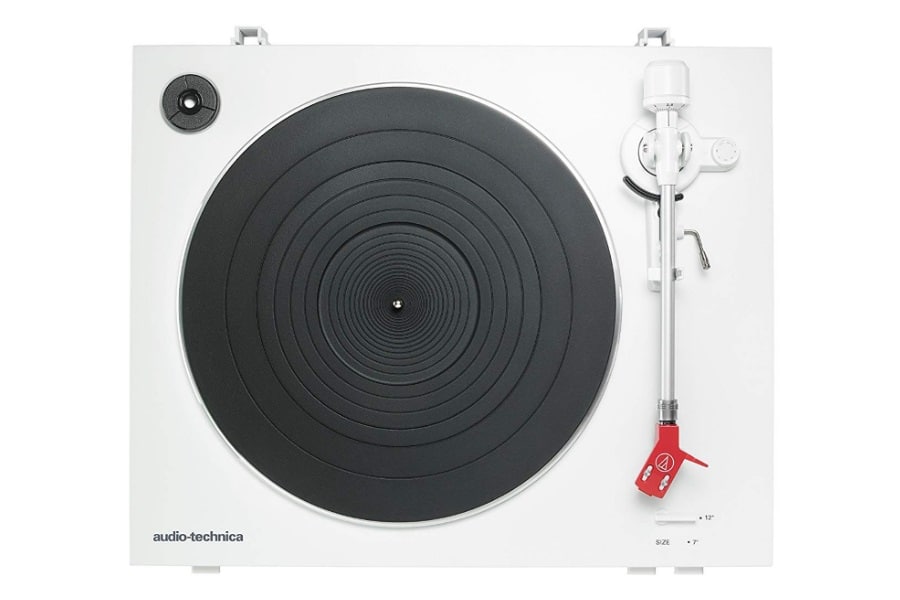 Audio-Technica AT-LP3WH Fully Automatic Turntable
More than any other brand, Audio-Technica continues to dominate the modern turntable market, and products like the AT-LP3WH Fully Automatic Turntable prove why. Featured on the player is a balanced tone arm with a 1/2″ mount universal headshell and AT91R Dual Moving Magnet phono cartridge, along with hydraulically damped lift control. That's joined by a built-in switchable phono preamp with dual RCA output, allowing you to connect the turntable to peripheral components like a receiver or powered speakers. Also included are anti-vibration damping materials, and a die-cast aluminium platter, which help reduce resonance. Put it all together and throw in some start/stop buttons, and you have yourself one truly streamlined record player. What's more, this one is quite affordable.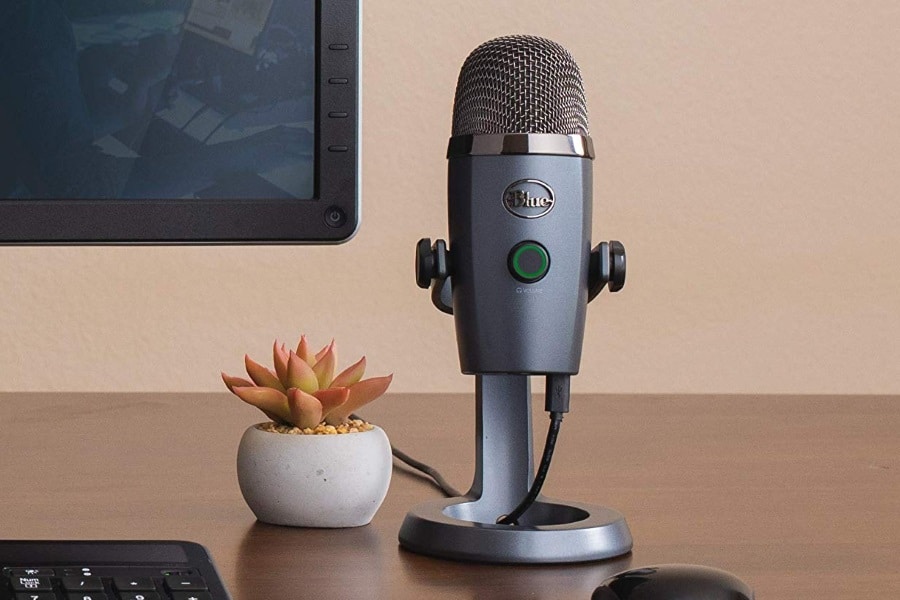 Blue Yeti Nano USB Microphone
Maybe the music lover in your life is more than a mere music lover. Maybe he or she likes to record songs, upload vlogs, stream games, or produce podcasts. If so, this plug-and-play USB microphone from Blue Yeti will make for the perfect gift. Compatible with both Macs and PCs, the mic supports sample rates up to 24-bit/48Khz, and includes standard threading for a radius III shock mount and/or compass boom arm. Also featured are a no-latency headphone output, headphone volume control, and mic mute. Use it in Cardioid mode when flying solo or Omnidirectional mode when capturing every voice in the room. Put simply, this thing is a beast.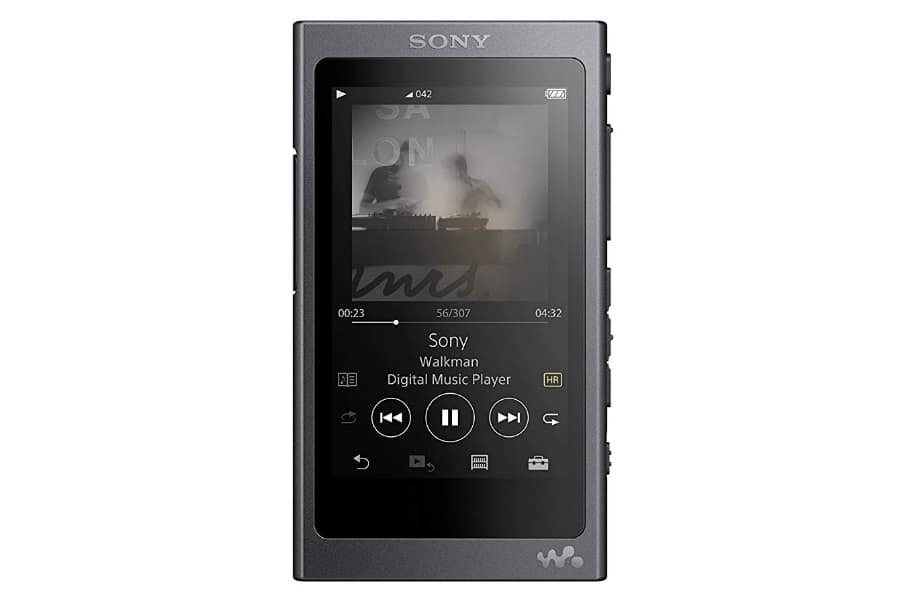 Sony NW-A45 Walkman MP3 Player
Don't be fooled by the word "walkman", this audiophile MP3 Player from Sony is a thoroughly modern gadget. As such, it delivers pure Hi-Res audio by way of an S-Master HX digital amplifier and DSEE H upscaling. Equipped with Bluetooth connectivity and 16GB of built-in memory, the portable powerhouse has room for all the music you can throw its way, and runs for up to 45 hours on a single battery charge. It also includes an Ambient Sound Mode, just in case you want to hear those oncoming cars when you're crossing the street.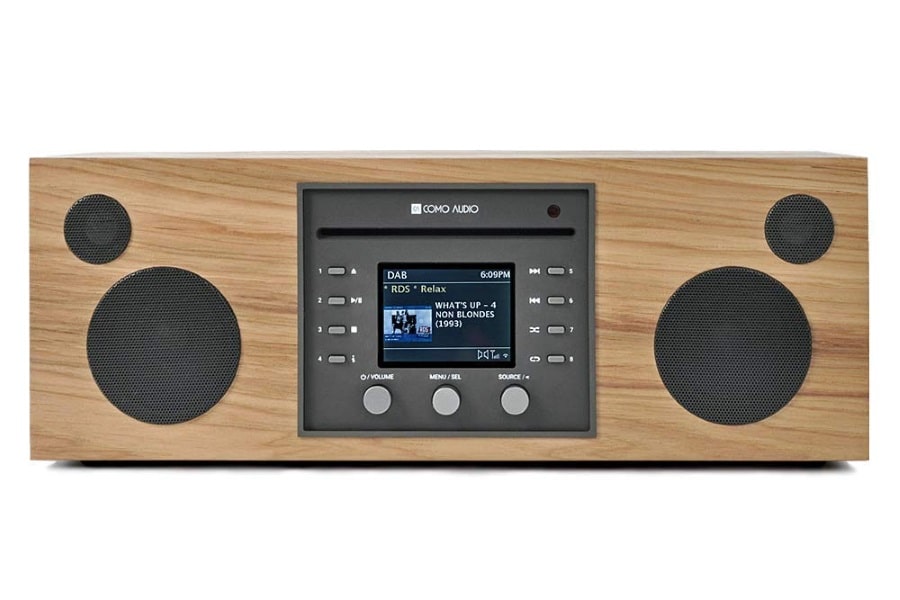 Como Audio Musica Wireless Audio System
Representing the best of numerous worlds, the Musica Wireless Audio System puts a CD player, Internet radio, FM radio, Wi-Fi, Bluetooth, and One Touch Streaming at your fingertips. Available in a variety of tasteful finishes, and compatible with other Como Audio systems, this premium unit pours blissful, high fidelity sound through its nimble speakers. Pop in a CD or stream music from Amazon, Spotify, Deezer, and Tidal, among other services.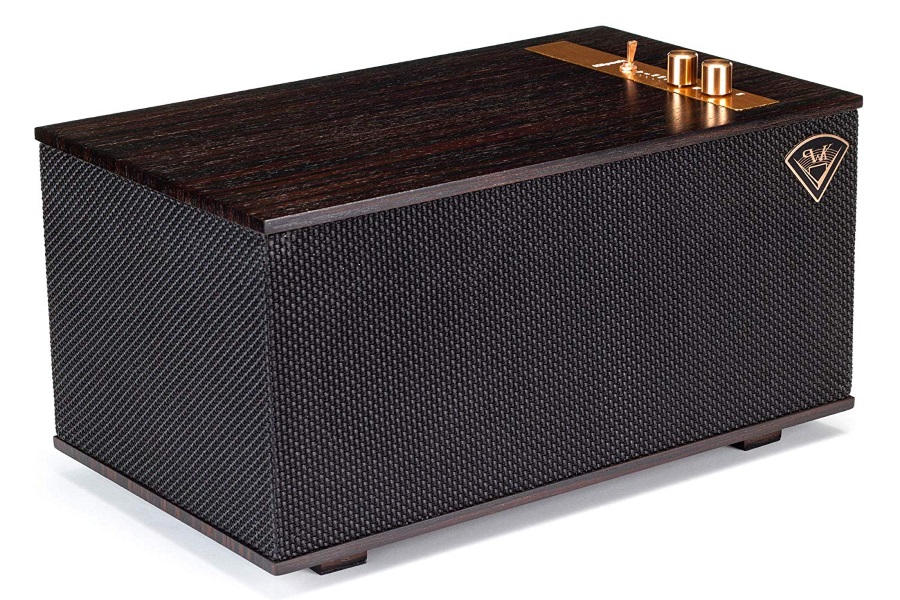 Klipsch Heritage Wireless Three Tabletop Stereo System
Another masterpiece of compact, wireless audio, the Klipsch Heritage Wireless Three Tabletop Stereo System delivers WiFi connectivity for a multi-room experience, top-shelf acoustics, spine-tingling bass reflex, and professionally-tuned stereo sound. For all the audiophiles out there, the unit features 192kHz/24-bit decoding, meaning it can reproduce Hi-Res music with remarkable accuracy. All that top-shelf tech comes in a tight, luxurious body, which combines a real wood veneer with tactile spun copper switches and knobs.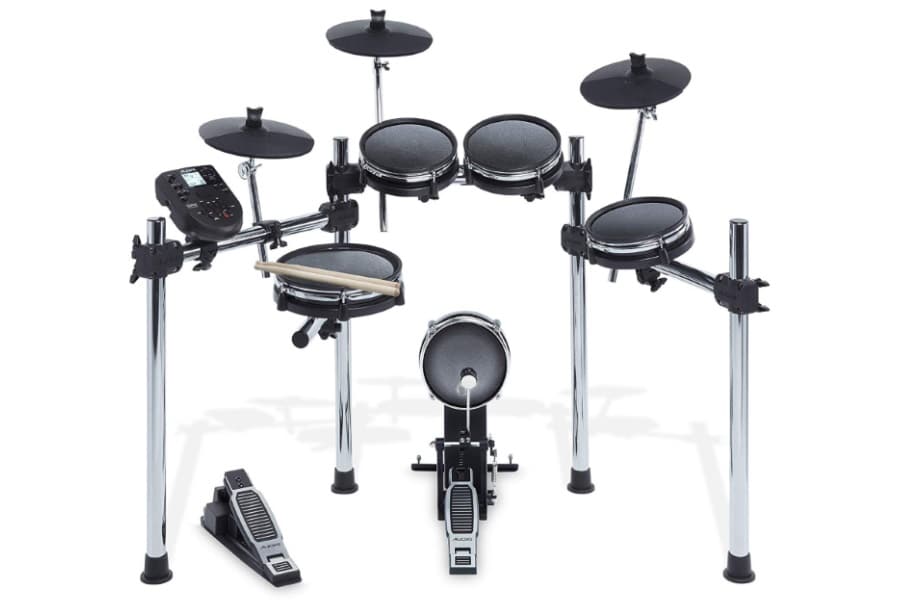 Alesis Surge Mesh Kit Electronic Drum Kit
Far more than your average percussions, the Alesis Surge Mesh Kit Electronic Drum Kit comes equipped with a bevy of connectivity features. Indeed, not only can you record your own output on the built-in sequencer, but you can record or control MIDI, and even plug an mp3 player into the auxiliary input to play along with your favourite tracks. Of course, you're also welcome to use the Surge Drum Module, which offers 40 kits, 60 play-along tracks, and 385 sounds. At the heart of the kit are pads, cymbals, a kick pedal, a snare, and a tower, while a 4-post chrome rack, connection cables, drumsticks, a drum key, and a power supply are also included with purchase. Suffice to say, this is not your grandpa's drum set!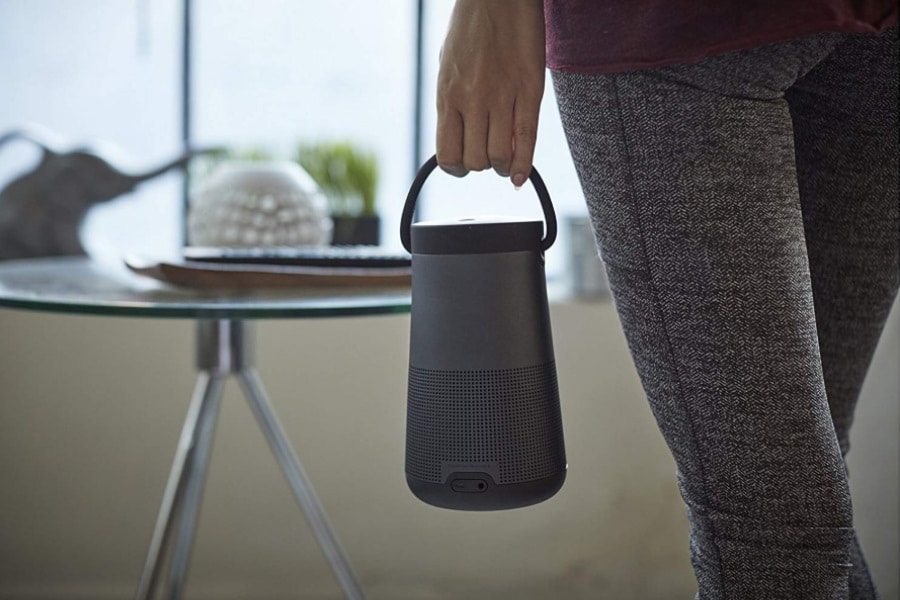 Bose SoundLink Revolve+
In case it's not yet obvious, you have your options when it comes to wireless speakers. That said, the Bose SoundLink Revolve+ manages to stand out from the herd, with an array of positive reviews to show for it. Good for 16 hours of 360-degree sound, the speaker offers a wireless range of 30 feet. To really get the party started, pair this compact and sturdy device with another of its kind. Now you're rolling in style.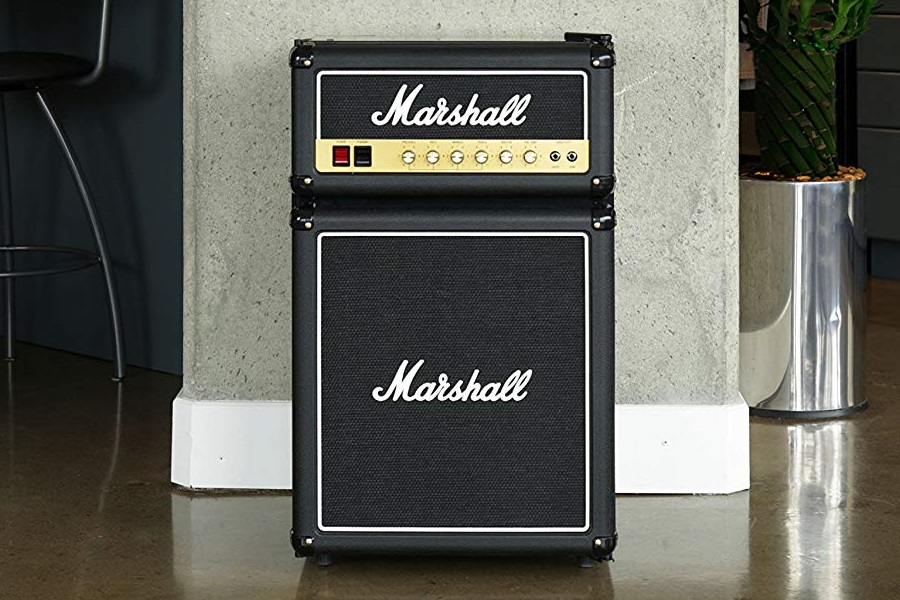 Marshall Compact Refrigerator
A perfect addition to any rehearsal space, the Marshall Compact Refrigerator looks like an amp and functions like a fridge. And not just any fridge, mind you, but one with adjustable shelves, an interior LED light, and a low decibel compressor, among other things. May you or your favourite music lover fill this thing with beer and jam out like so many legends before you.
More Gift Guides:
2018 Christmas Gift Guide – The Traveller
2018 Christmas Gift Guide – For Her
2018 Christmas Gift Guide – For Men
View All Our 2018 Christmas Gift Guides