There are few things in life we love more than some banger tunes and a pair of earbuds to listen with. We almost struggle to remember a time when cables were the norm and basic tasks such as gardening, exercising and working out were constantly interrupted by cables pulling, falling and yanking our ears. The technological advancements society has made in the last 10-years have made our listening lives that much simpler.
It's hard to comprehend just how far we've come, and it seems we're making that leap again with true wireless earbuds such as the JBL Live Pro+ becoming the exception and propelling the future of earbud innovation right before our very eyes. There are stark ways in which today's true wireless technology impacts our lives outside of the cables and we're here to break them down for you. Introducing 5 ways the JBL Live Pro+ can simplify your weekend, afternoon, month, or what about your whole life?! It's all up to you.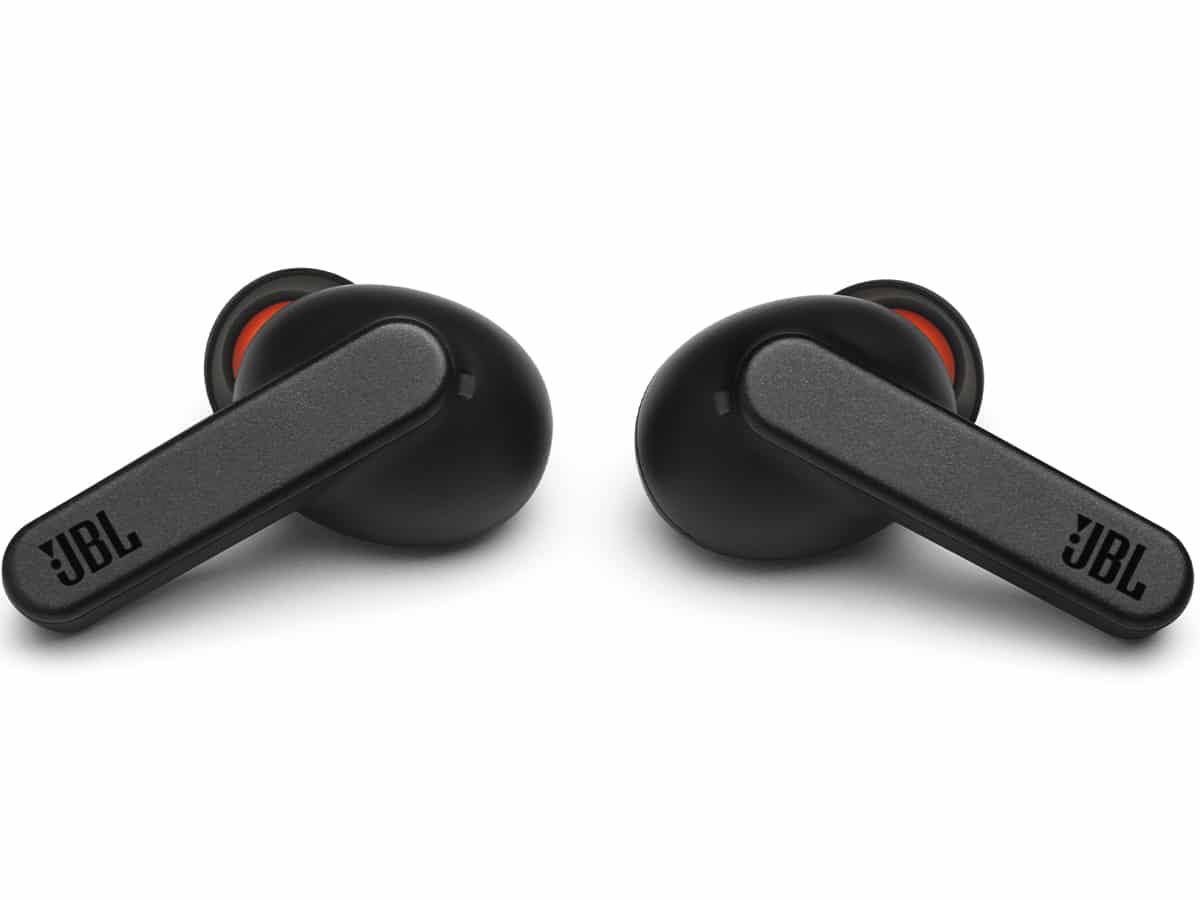 1. Garden Maintenance
You'd struggle to find a bloke that doesn't like to kickstart his weekend with a little bit of garden maintenance. Well, at least that's what he calls it – but in reality – it's all about spending some quality time on the tools. Power Tools are a man's best friend, they make life so much simpler, but they're heavy, bulky and noisy. Even in today's technology-driven society where electric power tools are the go-to for most DIY'ers, there's plenty of room for improvement on the sound side of things.
And we're not talking about drowning out the sound of a pressure washer with a healthy dose of AC/DC projecting out the portable speaker either. Do your neighbours a favour and keep it down with a pair of JBL Live Pro+ true wireless earbuds. Not only will these bad boys keep your neighbours on your good side by keeping your noise to a minimum, but they'll drown out the noise of electric power tools with adaptive noise cancellation. Perfect for washing the car (pressure washer), trimming the hedges, and any other home DIY scenario you could throw at them. You'll be focused, cable-free, safe and silent while jamming along to your favourite track. Just how we like it at 8 am on a Saturday morning.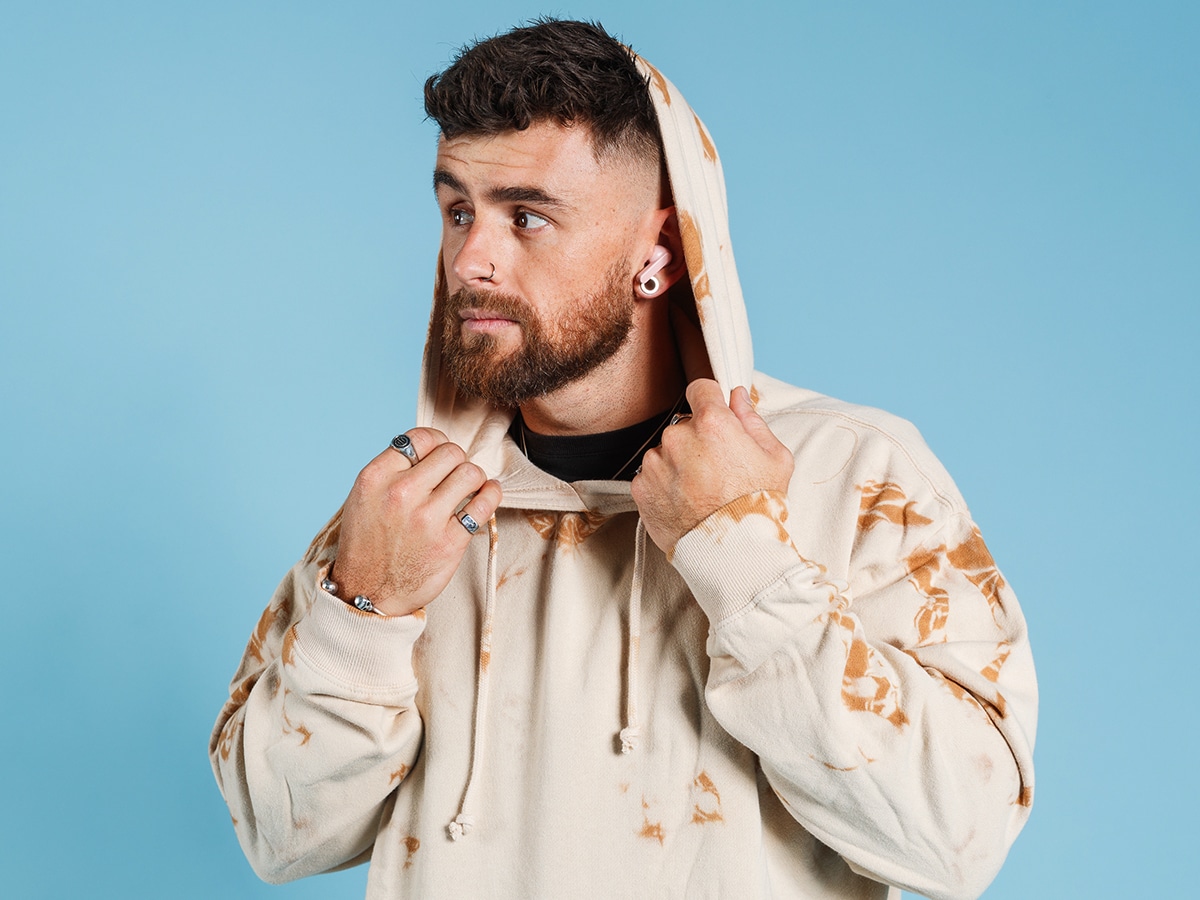 2. Exercising
Sometimes you just need to get out of the house and feel that pump. A good pair of runners, athleisure, and – most importantly – headphones are key ingredients for successful activities inside or out. So whether you're in the gym, doing laps of the local oval, or powering up a hill, music is always going to be a part of the fun.
A good pair of runners and suitable athleisure is just as important to a good workout as the tunes that play through your headphones. Not all earbuds are created equal, so why cheap out on some nasty sounding alternatives? The JBL Live Pro+ true wireless earbuds deliver classic JBL signature sound with small but powerful 11mm dynamic drivers that sound good all day, every day. With further customisation through the JBL Headphones App, you can customise the sound to your liking. And that's not all.
It's a little known fact, but many earbuds on the market can't actually be used to work out. Very few are IPX4 certified, as such, are susceptible to damage from sweat. Thankfully JBL has us covered. The Live Pro+ true wireless earbuds are fully IPX4 certified and with five sets of silicone earbuds included, finding your perfect fit couldn't be easier.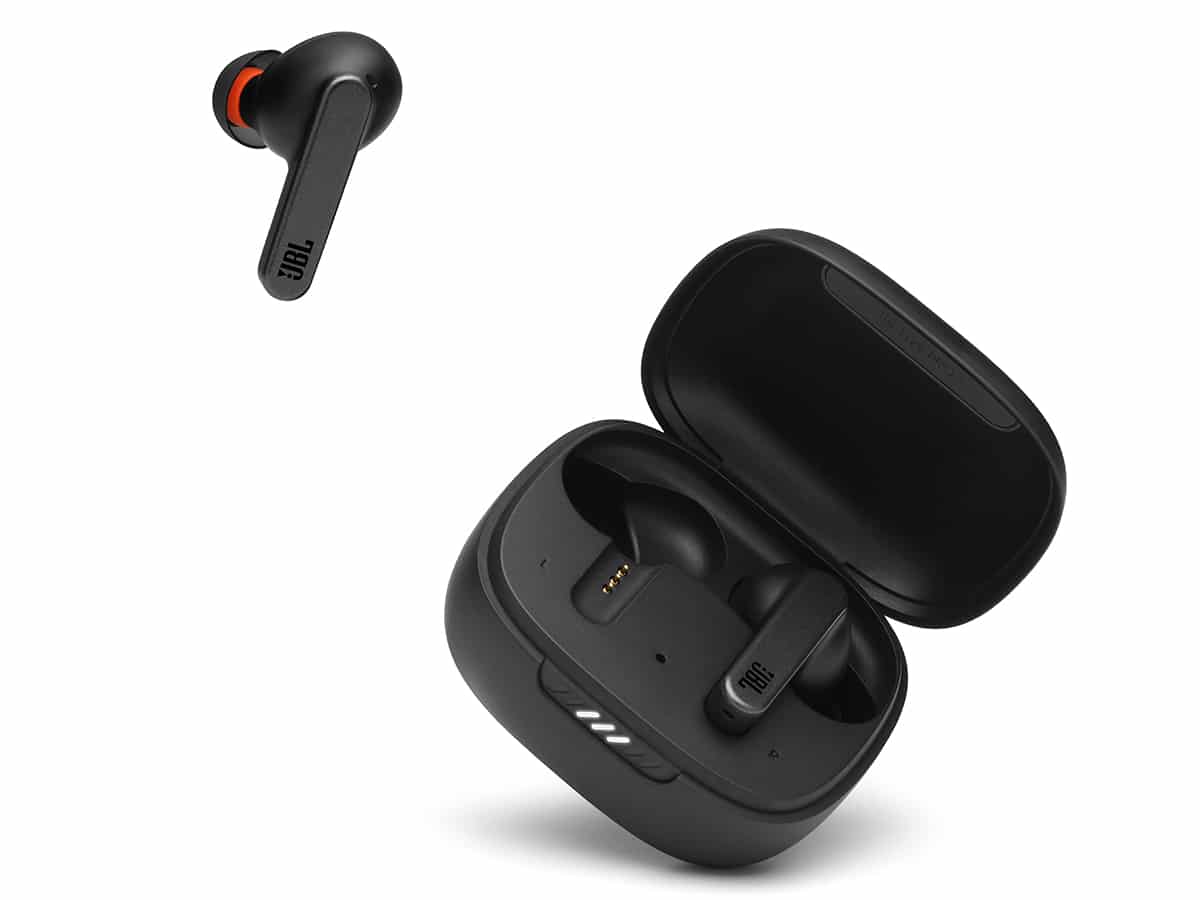 3. Video Conferencing
It seems video conferencing is key in our day and age. Whether it's about getting in a quick call with family on a Sunday morning or scheduling a meeting with work. Connecting with people has never been easier, and a quality pair of true wireless earbuds has never been more imperative to the experience.
Unfortunately, many options on the market struggle to address call quality, but the JBL Live Pro+ is here to change that stigma. Taking away the call quality anxiety that comes with many wireless earbuds thanks to its sophisticated 3 mics (per earbud) setup. With 2 mics dedicated to voice clarity and a third mic purely there to drown out the noise, these mics work in perfect unison. Combine that with noise-isolating software that helps remove background distractions to focus on your voice and your boss won't even know that you're outside kicking the soccer ball around while dealing with some serious business!
4. The Clean Up
A good weekend on the power tools always leads to a big cleanup in the backyard. Whether you've just washed the car, trimmed the hedges, finished mowed the lawn, or taken the dog for a walk we're positive that the features of the JBL Live Pro+ have made those tasks simpler. But what you might not have realised is how convenient 7 hours of playback in the headphones and an additional 21 hours in the case really is. At no point, while you were rocking out did you realise you'd run out of steam before the earbuds even need charging.
Now that the chores are all taken care of and you've burnt off a sufficient amount of steam, we think it's time for a relaxing drink, it's time to put your feet up and wind down.
5. The Wind Down
Once you've taken care of the garden, got in a quick workout, connected with the fam, and cleaned up the joint it's time to wind down. You're significantly "stuffed" and kicking your shoes off is a top priority. Winding down could mean a myriad of things, but just know the JBL Live Pro+ will be there every step of the way with high-quality audio, seamless calling and fast pairing. We love winding down with a podcast, listening to some music, and watching a documentary or two. So when your partner gives you some stink about the blaring of another "best Aussie muscle cars compilation" YouTube video, chuck in the earbuds and continue to wind down to that sweet V8 sound.
The JBL Live Pro+ are here to make your weekend, afternoon, month, or maybe your whole life that much simpler. Ticking the boxes and exceeding expectations along the way to take the guesswork out of truly wireless earbuds. How could they help simplify your weekend? Well, your answer is only one click away. Find out why JBL is a favourite of athletes such as NBA MVP Giannis Antetokounmpo and DJs like Martin Garrix by following the link below to learn more, grab a pair, and simplify your life today.