Beolab 28 is Bang & Olufsen's 'Most Advanced' Speaker Yet
Bang & Olufsen have been pretty busy of late putting out new products, and unlike other audio companies, they're not just focused on the function of those speakers, but also the form. That's not to say that the audio quality isn't there—because it is—but these aren't your generic boxed speakers. The new Bang & Olufsen Beolab 28, for instance, has an aesthetic that matches its sound quality.
You'll also like:
Sennheiser's New $2099 Flagship Earphones are Milled from a Single Block of Aluminium
Bang & Olufsen Beosound Emerge Speaker Turns Over a New Page
Never Stop Listening with these 4 Marshall Products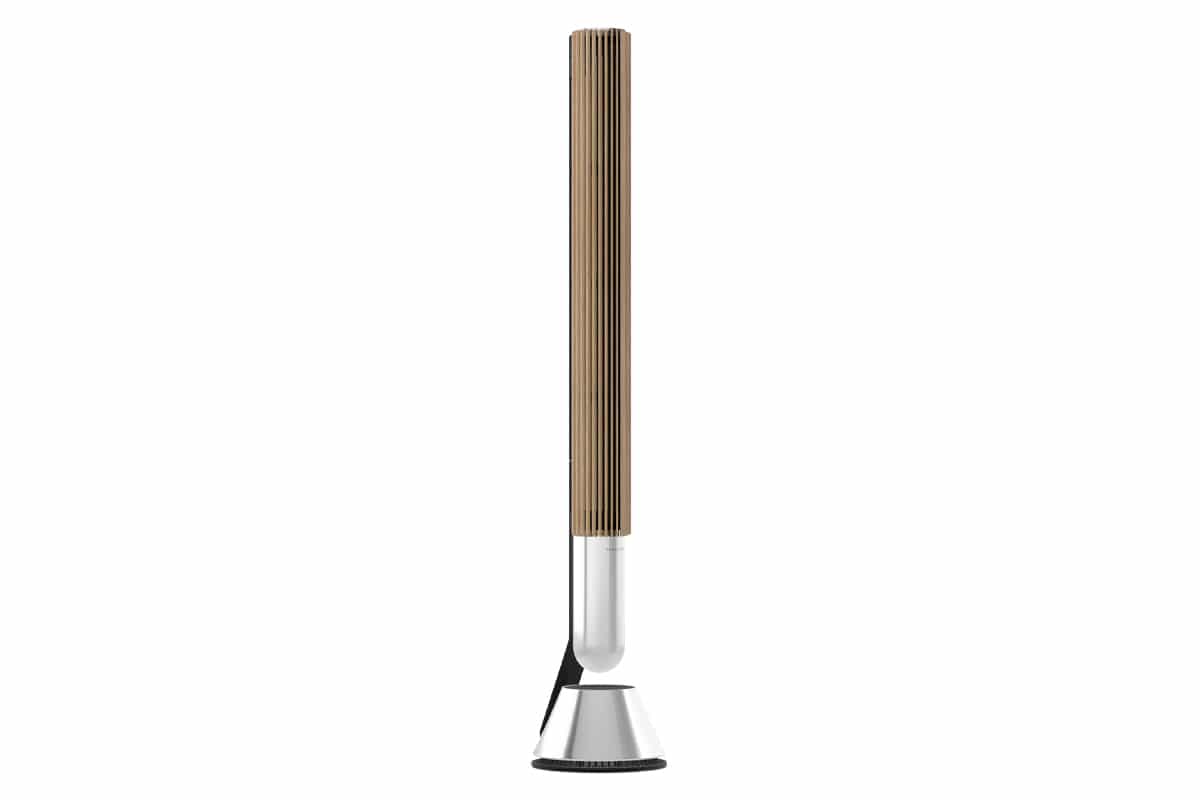 The Beolab 28 speakers look unlike any other speaker you may be familiar with. The rounded speakers measure nine inches in diameter and extend up 54 inches. They appear to float above a cone with a flat end that can be either mounted on the wall or can stand on the floor. If it helps, imagine a lever for a beer tap for when the speaker is mounted on the wall or an exclamation point for when it stands on the floor. An external backbone provides the structure for the speakers, and also conceals the cables.
"Beolab 28 is our most advanced connected speaker to date, providing powerful sound and flexible placement options due to its slim shape and small footprint,"  Christoffer Poulsen, Bang & Olufsen's Senior Vice President and Head of Product Management said. "Beolab 28 includes cutting-edge, wireless connectivity and streaming features that allow you to enjoy your music exactly the way you want".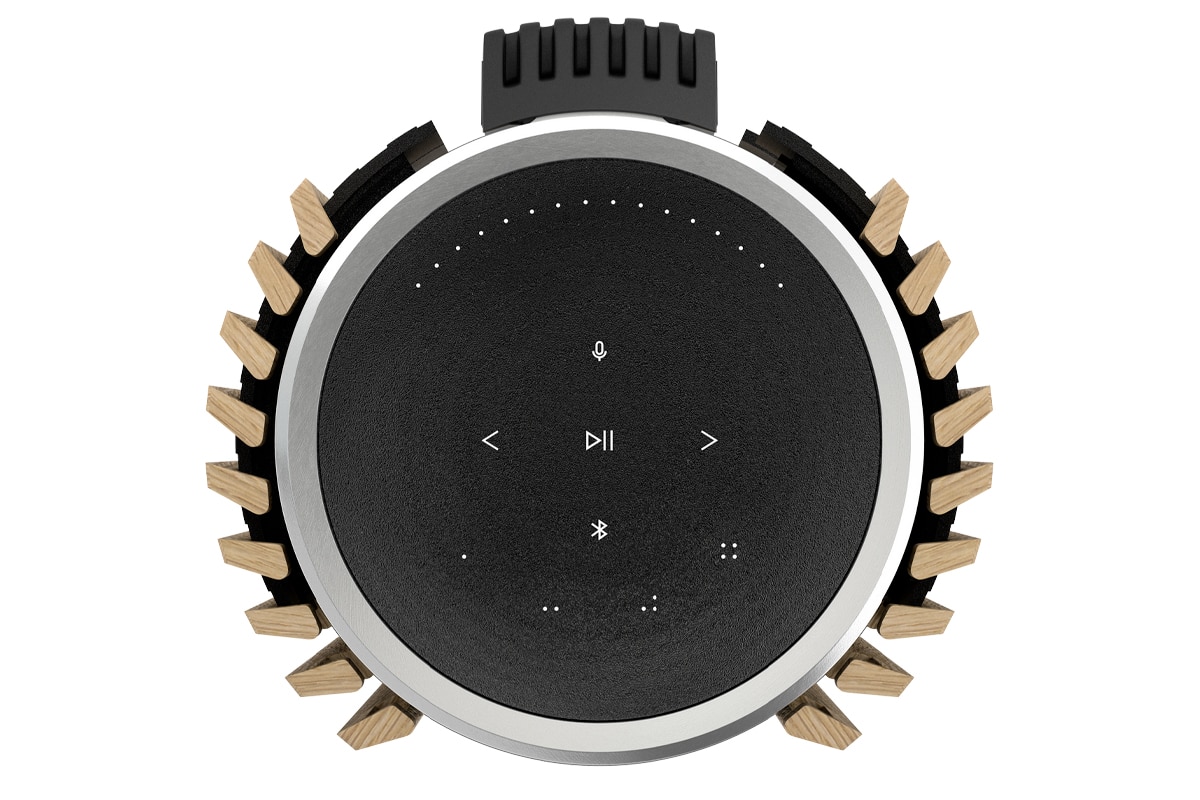 The speakers are made of anodised aluminium with fine wood and fabric mixed in. The speaker comes with the aluminium in natural silver, black anthracite, or bronze; the wood is available in light oak, oak, smoked oak, and walnut; and the fabric comes in grey or grey mélange. The design came about with the help of NOTO, an independent firm hailing from Cologne, Germany.
Bang & Olufsen outfitted the Beolab 28 with Adaptive Room Compensation, which automatically tailors bass response to fit the room. The speakers are also wireless, cutting out the need of interconnects or source cables. They are capable of stretching from frequencies of 27 Hz to 200 Hz. Housed in the column are a single 6.5-inch woofer and three full-range drivers. There's also a single 1-inch tweeter. The speakers come as a pair for $14,750 for the fabric grille or $16,500 for the wood grille.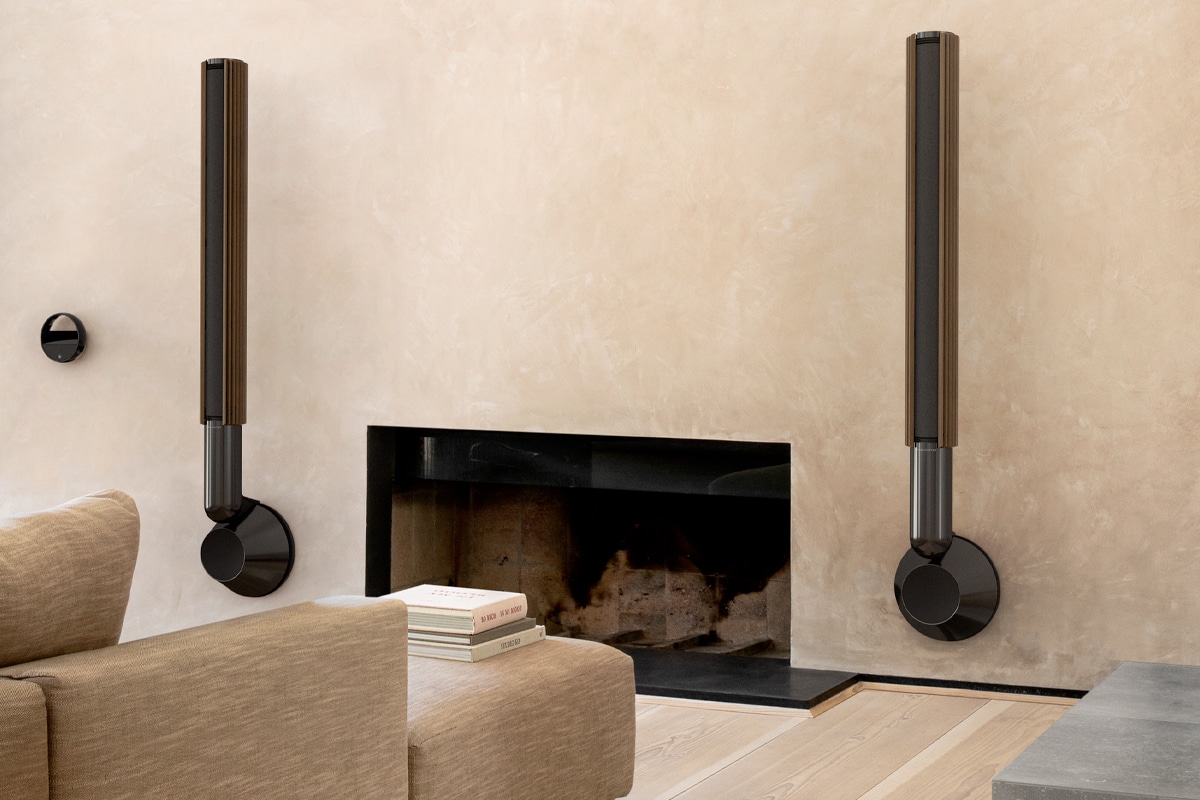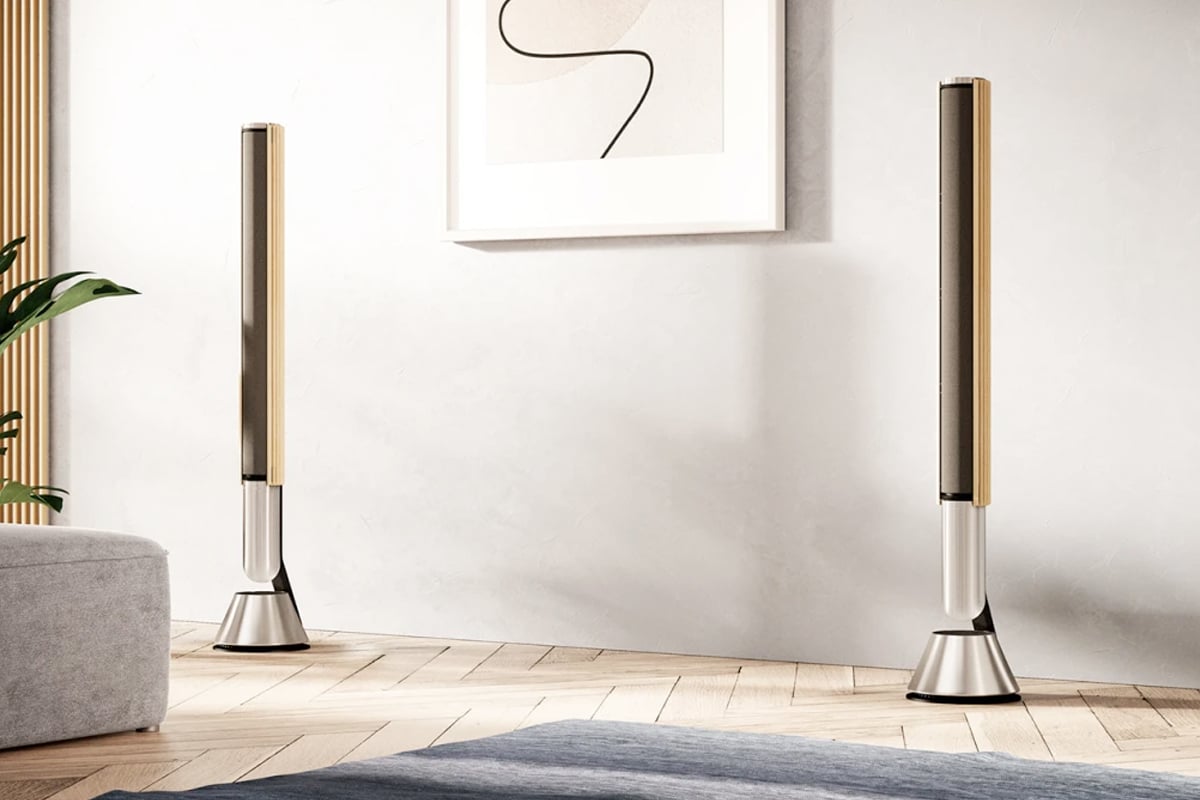 You'll also like:
Sennheiser's New $2099 Flagship Earphones are Milled from a Single Block of Aluminium
Bang & Olufsen Beosound Emerge Speaker Turns Over a New Page
Never Stop Listening with these 4 Marshall Products