Bang & Olufsen Unveils Beosound Level, a $2,000 Portable Wireless Speaker for Audiophiles
Beosound Level is not just another portable wireless speaker that you take with you from place to place. Built with the same sophistication and expertise that makes Bang & Olufsen one of the pioneers of high-fidelity audio experiences, Beosound Level takes zero shortcuts on its mission to become the best sounding, and best looking, portable speaker, you've ever seen.
You'll Also Like:
Marshall Mode II Earbuds Finally Bring the Noise
Sony Unveils SRS-RA3000 Wireless Speakers with 360 Reality Audio
2018 Christmas Gift Guide – The Music Lover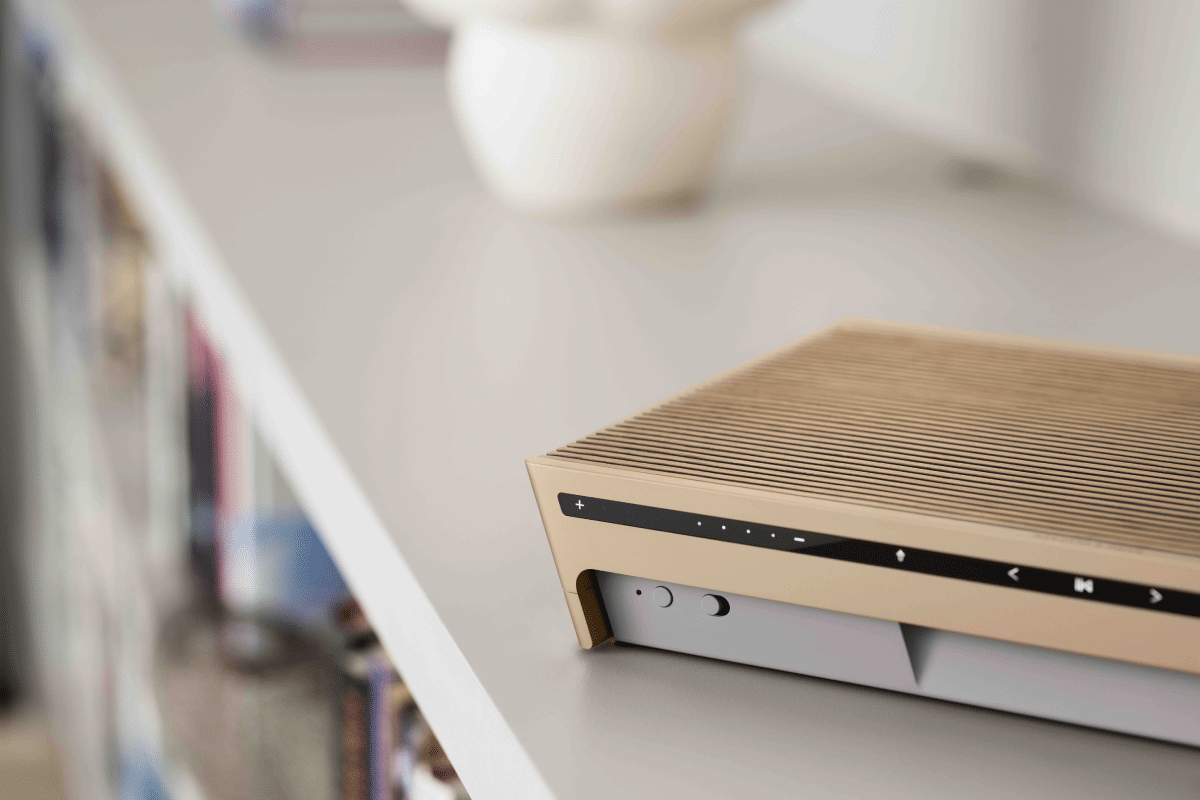 The latest effort from B&O, the Beosound Level sports a modular design that improves longevity, thanks to its slim frame and built-in recessed handle/ bringing portability to the heart of Beosound Level. Able to stand upright, lay flat and even hang on the wall, Beosound Level intelligently adjusts its tuning to deliver an exceptional music listening experience from any position, in any room.
According to Bang and Olufsen, the Beosound Level was designed for people who want the flexibility and convenience of a portable speaker but don't want to sacrifice on sound quality. "It works effortlessly with Spotify Connect, AirPlay 2 and Chromecast and because of Beosound Level's modular design, we are future-proofing Beosound Level so that it can deliver our signature sound for decades to come," Christoffer Poulsen, senior vice president and head of product management at Bang & Olufsen said. This is done through Bang & Olufsen's new replaceable streaming module, which will power all its future home speakers. Able to handle performance updates and features for many years to come, the module can be easily accessed for servicing, repairs or replacement.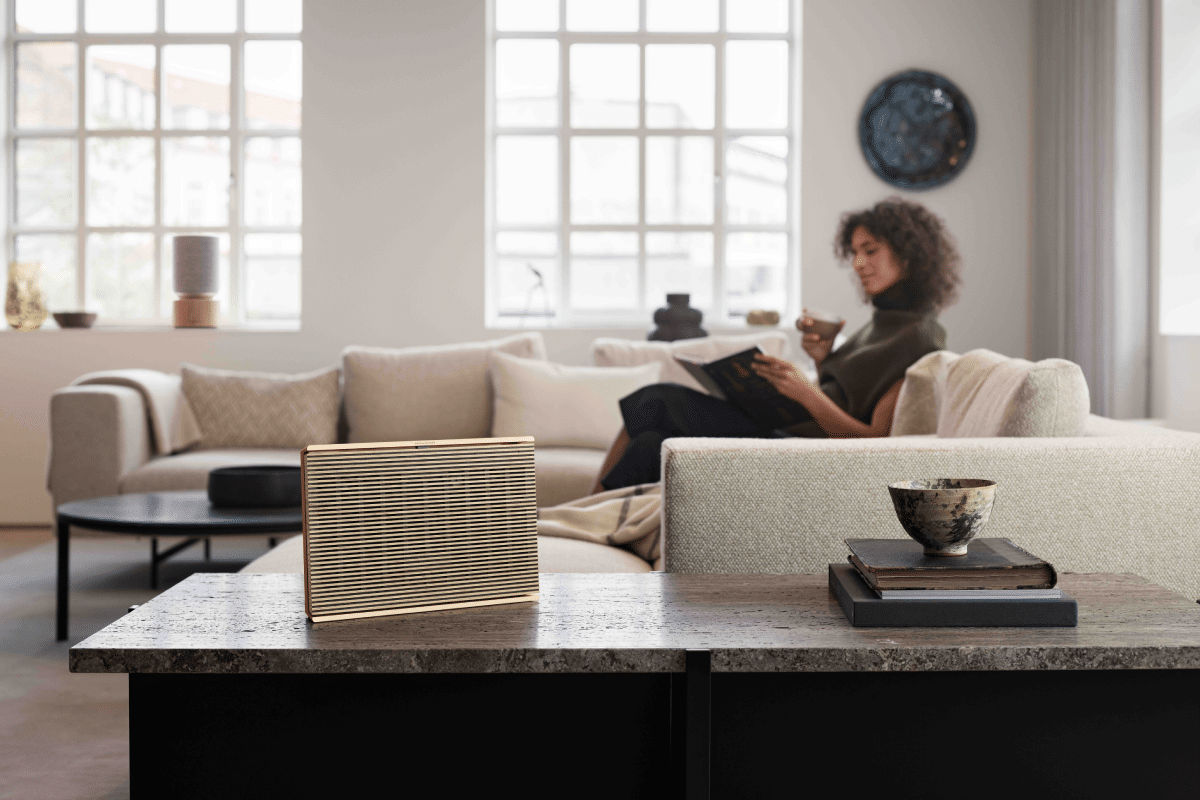 Boasting "105 watts of music power, Beosound Level delivers excellent clarity and dynamic bass. This all comes down to the powerful five-driver speaker setup with two 4-inch woofers, one 2-inch full-range driver, two 0.8-inch tweeters and low distortion amplifiers which delivers 79dB bass capability and 96dB in mid-range loudness. It also enables Beosound Level to automatically adjust its acoustic tuning from 180-degrees to 360-degrees as determined by its position, optimising your listening experience.
Designed by Torsten Valeur using "honest materials" from Factory 5 in Struer, Denmark, the Beosound Level combines its pearl blasted aluminium frame with a luxury Scandinavian furniture texture, alongside a seamless knitted dark grey Kvadrat textile for the speaker grille. Boasting an IP54 Dust and Splash Water Resistant Rating and all the wireless technologies available – Chromecast built-in, Apple AirPlay 2, Bluetooth audio streaming and Spotify Connect – no matter who or what you're listening to, Beosound Level has you covered.
Bang & Olufsen has even taken a page out of Apple's book with an aluminium magnetic plug that seamlessly clicks onto the speaker's back, for charging in style. There's also an optional wall bracket that allows you to charge the speaker on the wall whilst still listening to music. Then when its time to change locations, Beosound Level is effortlessly detached for easy listening on the move. The Beosound Level is priced at AUD$2150 and is available in limited quantities at selected bang & Olufsen retailers from 21st February 2021.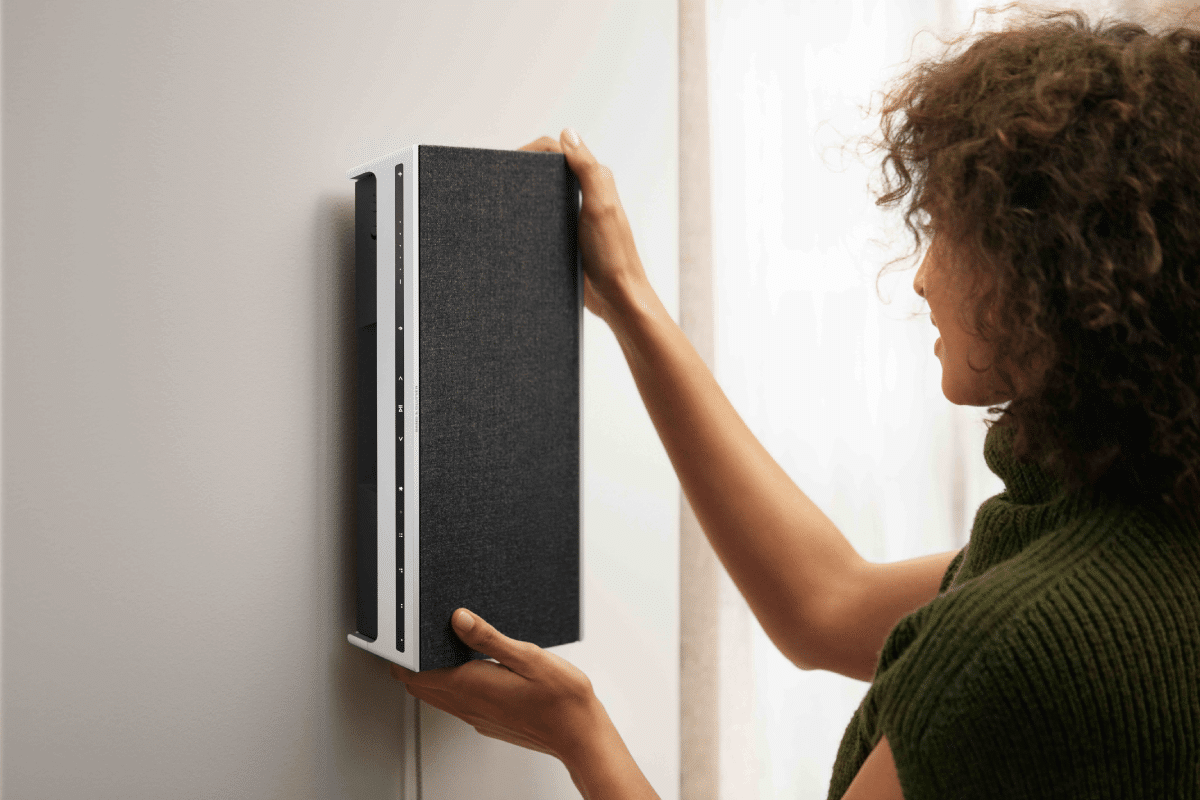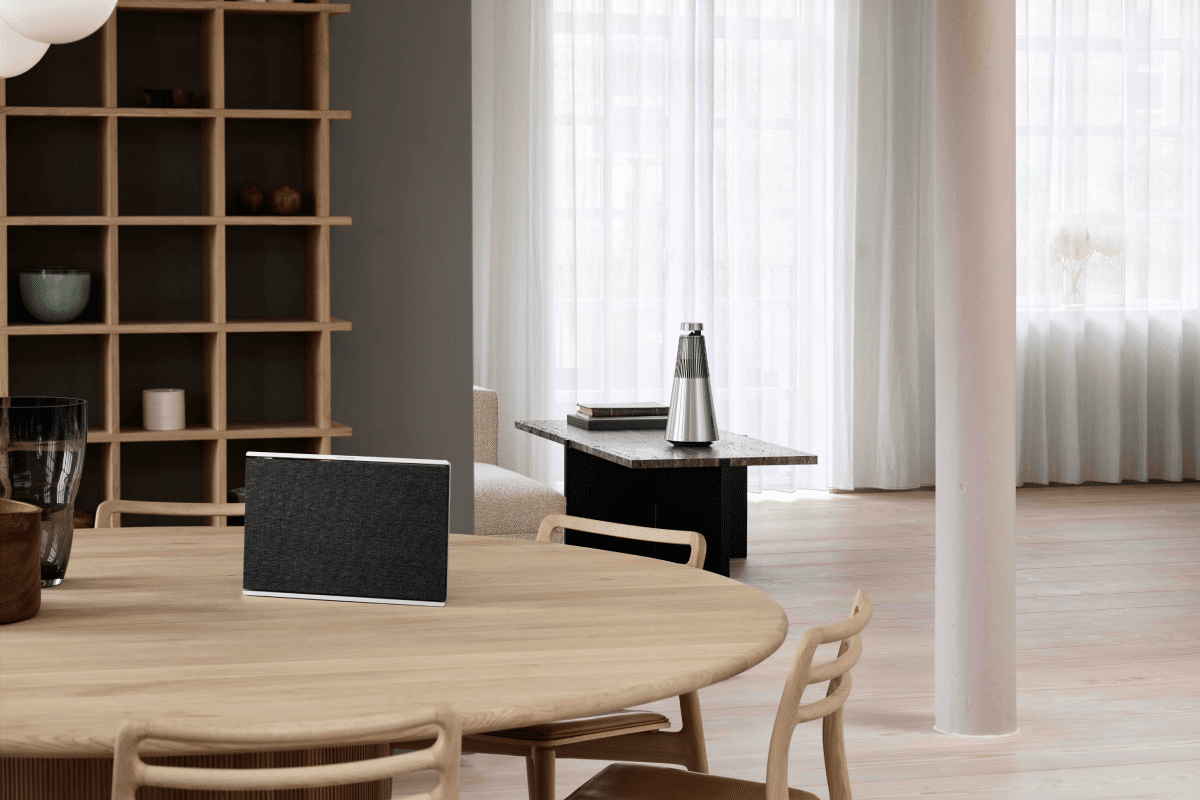 You'll Also Like:
This Hydropower Shower Speaker is Fuelled By Water
Sony Unveils SRS-RA3000 Wireless Speakers with 360 Reality Audio
Master & Dynamic Wraps its Sapphire Glass Earphones in Kevlar