Bang & Olufsen CLOT Beosound A1 Portable Speaker Info
Danish audio design firm Bang & Olufsen has always blurred the lines between fashion and technology, but the brand's latest collaboration is leaning firmly into the former. Teaming up with revered label CLOT, B&O has crafted a limited-edition Beosound A1 speaker that carries a uniquely heart-pumping ethos.
The Bang & Olufsen collaboration makes a decidedly different move for Hong Kong fashion icon CLOT.  Founded by Edison Chen and Kevin Poon, the brand, which is described as a creative movement that bridges the East and West. has previously teamed up with Nike, visvim, fragment design, Coca-Cola and Stüssy, however, in 2021, the duo have hit the airwaves.
"Bang & Olufsen and CLOT share a passion for modern craftsmanship and premium materials," Christoffer Poulsen, SVP of Product Management & Brand Partnering at Bang & Olufsen said. "CLOT's goal of bridging cultures through experiences and sensations to a new generation resonates with our own mission to design sound that sparks the senses for the ultimate listening experience."
The limited-edition Bang & Olufsen x CLOT Beosound A1 reimagines the portable speaker with a more anatomical design. Chen tinted the aluminium grill surface in a bright metallic red to represent blood cells 'carrying the essentials for cultural creation', channelling music to our ears. The colour red also brings the brand's Eastern heritage into play, referencing the strong cultural significance it has in traditional Chinese culture. Further, the CLOT logo is printed onto the speaker grill, while the black leather strap has a black anthracite aluminium tag with the Bang & Olufsen laser etched on one side, and CLOT's logo on the other.
While the outside of the new portable speaker is firmly stamped with CLOT's influence, inside, it's all B&O. Fully dust and waterproof, the Beosound A1 can withstand up to 18 hours of non-stop play and comes complete with True360 omnidirectional sound.  The Multipoint feature also lets two devices connect to the Bluetooth 5.1 system.
The new partnership sees both the Hong Kong label and Bang & Olufsen draw inspiration for the true meaning behind CLOT. Using the messages put forward in traditional Jamaican reggae music, founder and creative director Chen urged greater collaboration between brands, creativity and cultures. It's these shared connections where he believes a common culture arises through art, knowledge and music, 'evolving and radiating outwards like a pulsating heart'.
"The rhythm of a heartbeat is like music – it's everyone's beat, everyone's being.
Our heart pumps blood, and our blood runs our system," Chen said. "It's like the making of
music and the making of art, which is actually human nature. Being able to work
with Bang & Olufsen and start a journey on product creation has been fun. This is
the first step and hopefully we will have a lot more products to come."
The limited-edition Bang & Olufsen x CLOT Beosound A1 portable speaker was launched on December 10 and is available to purchase for USD$299.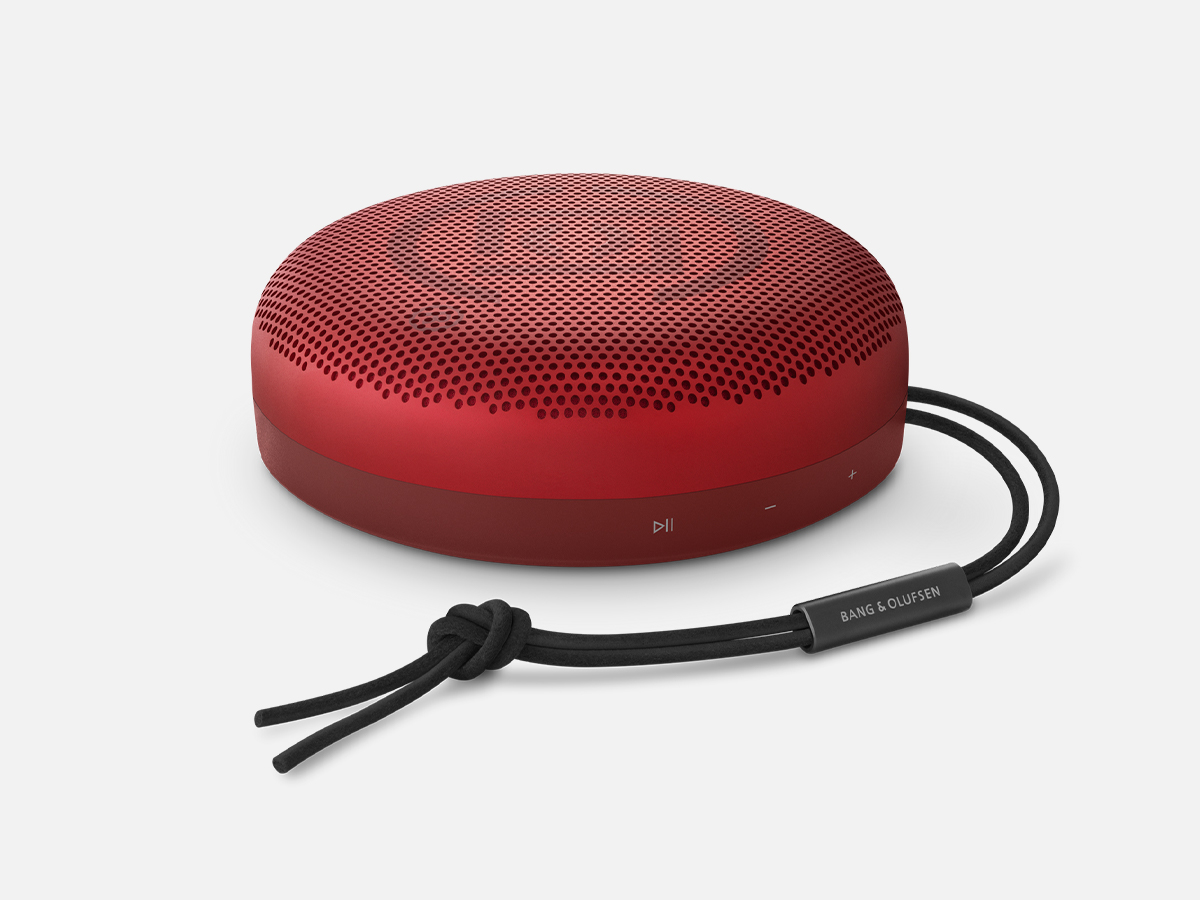 You'll also like:
Bang & Olufsen's $1,250 Remote Doubles as a 'Sculptural Object'
Beoplay EQ: Bang & Olufsen's First True Wireless Earbuds
$6,590 Saint Laurent Rive Droite x Bang & Olufsen Beosound Edge Goes Full Circle