Bose QuietComfort 45 Headphones: Shut the World Up
In a courteous and even gentle way, Bose is asking the world to shut up—at least on an individual basis. The new Bose QuietComfort 45 Headphones feature the incredible noise-canceling technology that Bose has come to be known for. Following closely on the heels of the QuietComfort 35 II in terms of looks and function, the new 45s will silence the world around you so that you can enjoy your audio experience just the way you want it.
You'll also like:
Beoplay EQ: Bang & Olufsen's First True Wireless Earbuds with ANC Have Arrived
'World First' Lossless LE Bluetooth Adaptor Unlocks Premium Audio
Technics SL-G700E Takes All-in-One Audio to the Extreme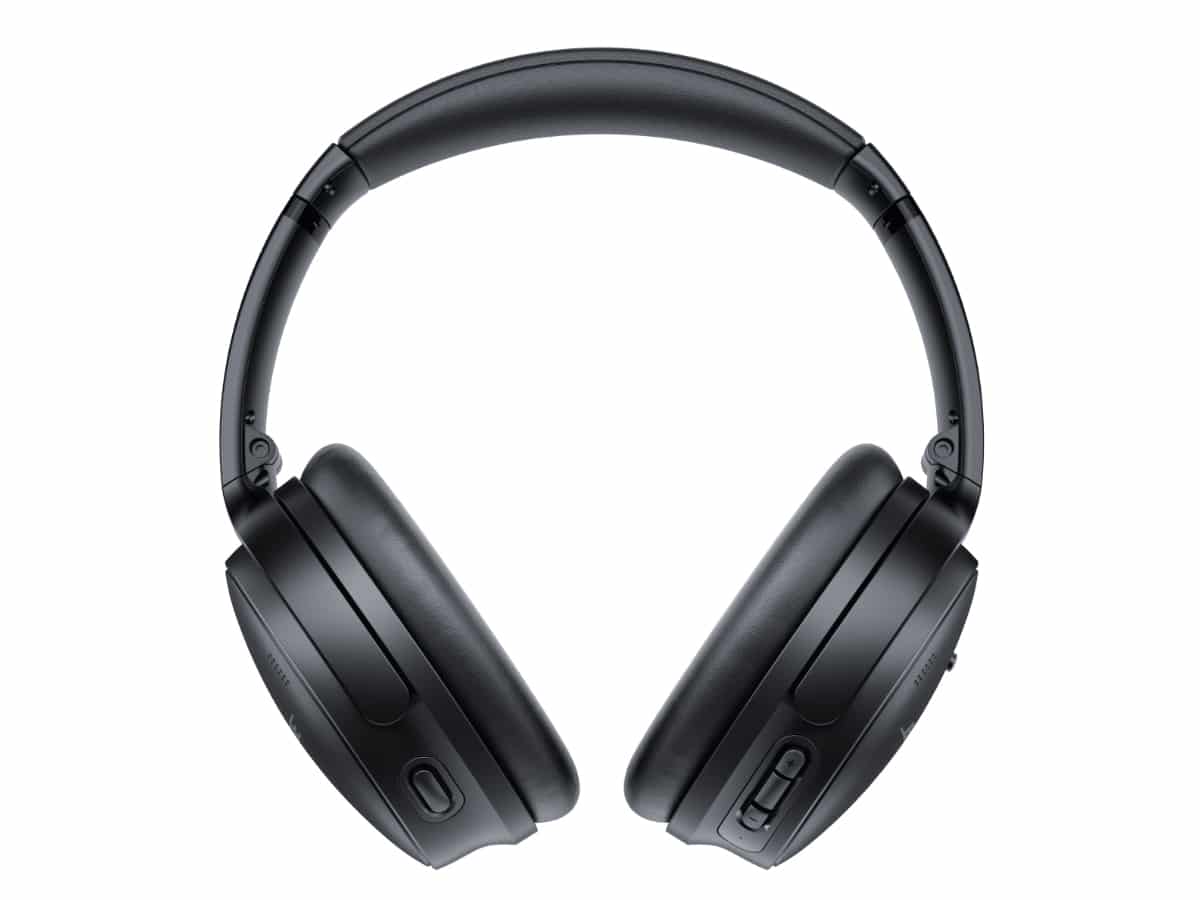 The Bose QuietComfort 45 headphones target the premium space, and as such have a price to match, coming in at USD$329 (AUD$499.95). They're also built with ease of travel in mind—these are headphones that you can take anywhere and tune the world out when you get there. They fold up to take less space in your bag, or you can slip them discreetly into their included carrying case.
"QuietComfort headphones are legendary for a reason," said Mehul Trivedi, category director, Bose wearable audio. "What started as a product for travelling became a product that makes every day better and easier for millions of people all over the world. Our customers have told us for years that it's the balance of benefits that make QuietComfort so different and indispensable. They've always been a great example of excelling where it matters most. And the QC45s are no different."
While they look a lot like their predecessor, the QuietComfort 35 II, the 45s do have some differences. For instance, they sport vents on the cups that give the design a bit more depth, which also results in a fuller, more expansive sound. The cups are covered in synthetic leather as well as on the headband. The headband also features glass-filled nylon to help protect against drops and to better maintain the shape.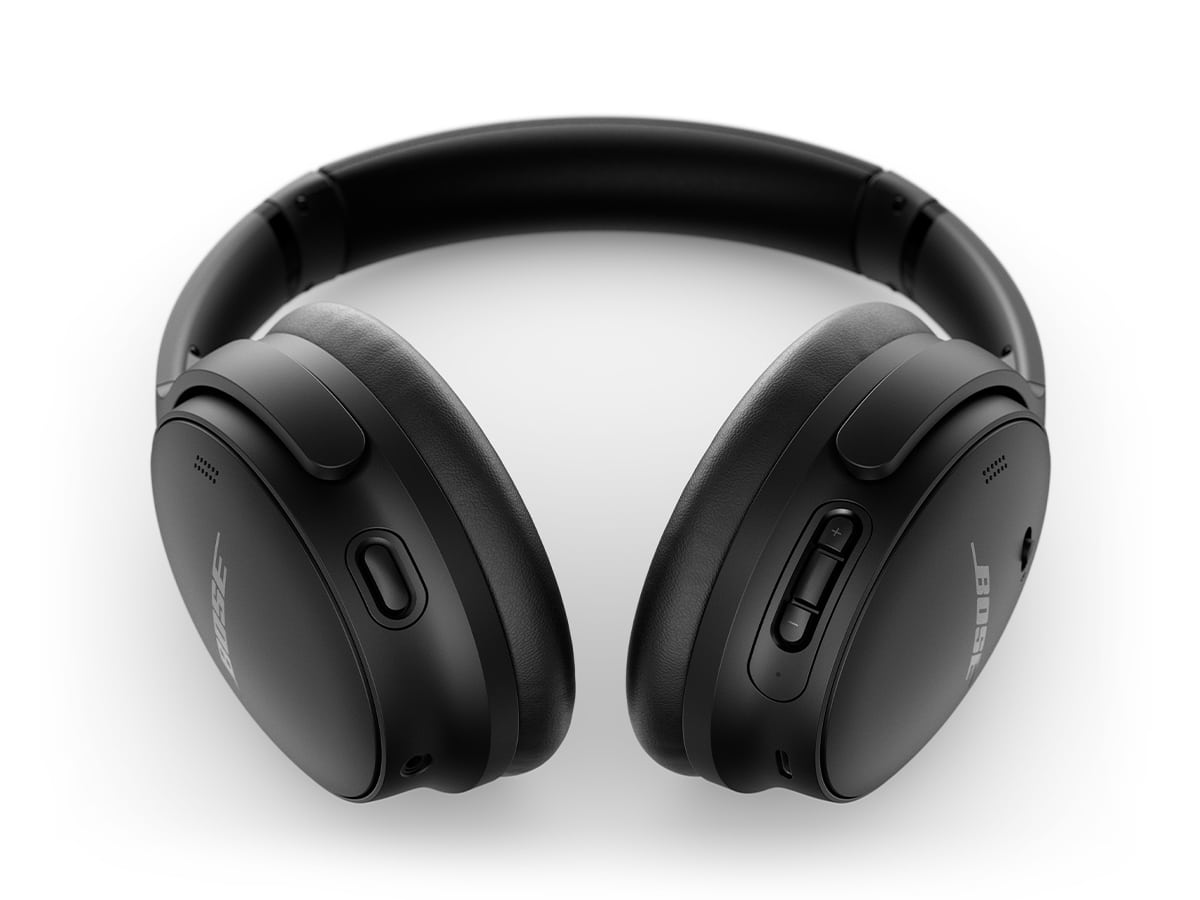 Controls are found on the right ear cup and are large. One of the controls (the other four are on the right) is located on the left ear cup and is what you will use for switching between noise cancellation and transparency modes. The headphones come in either black or "smoky white."
While they don't have the same 11 levels of noise cancellation as Bose's Noise Cancelling Headphones 700, the 45s are more than capable at shutting out the world. You can also adjust the sound settings using Bose's Active EQ app. Battery life is amped up for the 45s, boosting performance to 24 hours. After just 5 minutes of charging, you can regain 2.5 hours of playback. You can also connect the 45s to two devices simultaneously. When you're sick of the world and all its noise, you can turn to the new Bose QuietComfort 45 Headphones to escape into your own audio paradise.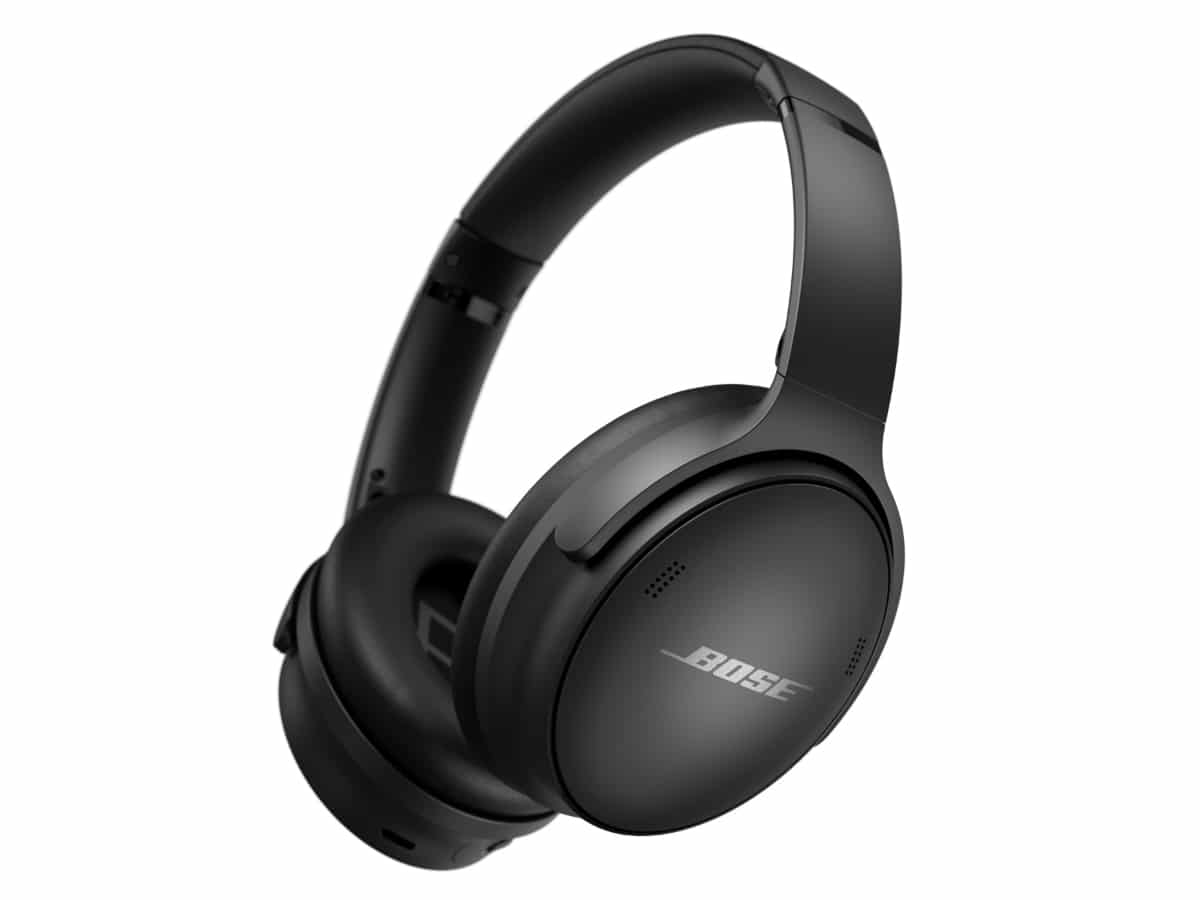 You'll also like:
Beoplay EQ: Bang & Olufsen's First True Wireless Earbuds with ANC Have Arrived
'World First' Lossless LE Bluetooth Adaptor Unlocks Premium Audio
Technics SL-G700E Takes All-in-One Audio to the Extreme